We all want our sewing to look as polished as possible. Spending your time and resources on sewing a garment means that you want it to be perfect and something that will last. With these professional sewing tips and a little extra time spent on these details, you'll end up with a high-quality creation that you will be proud to wear.
Read on for my best professional sewing tips for more polished pieces.
1. Choose the right interfacing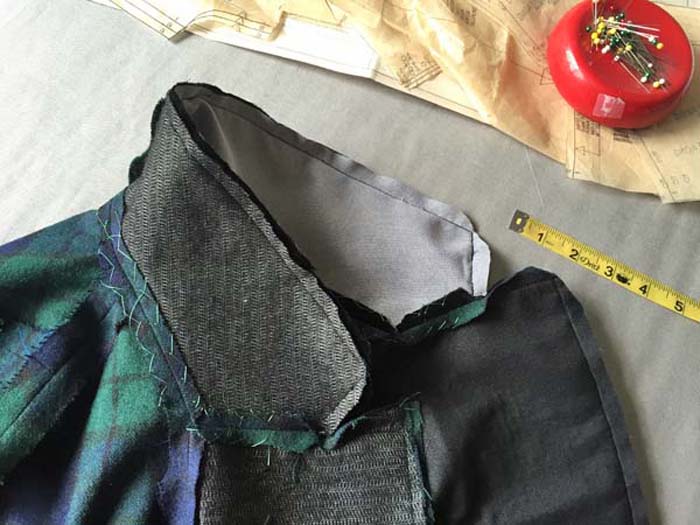 Photo via SunnyGal Studio
Choosing the right interfacing allows your fabric to behave just as you imagined. Look online at garments sewn with the fabric you're using to get ideas about what options will work.
An interfacing does more than stabilize edges and add support to collars and lapels. It can hide bulk or keep inside seams from showing through to the right side. Interfacing can be used to make the fashion fabric stronger and keep it intact at seams. Plus, it can keep bias sections from growing or stretching. A strip of lightweight interfacing along seams with zippers gives the fabric additional support, making it easier to sew the zipper in. It is crucial in welt pockets and buttonholes. Clearly, interfacing makes a big difference!
To choose the right interfacing, do a test with your fashion fabric and a few interfacing choices. Apply small swatches to the fabric and then stitch some seams. It will be apparent which interfacings do well with your fabric and which may be too light or too thick.
2. Learn to sew perfect darts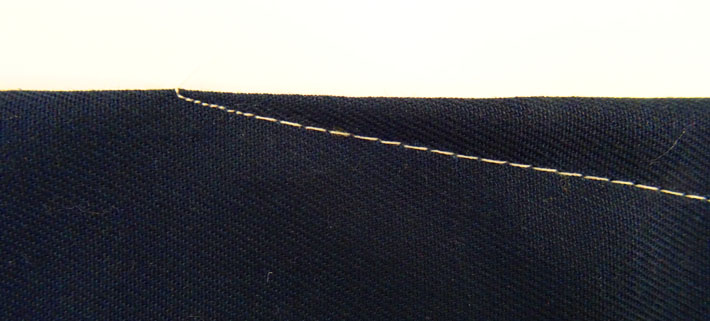 A nicely sewn dart creates shaping in a garment and allows the fabric to mold around the body. A poorly sewn dart call attention to itself — what we want is for the dart to recede and the garment shape to stand out. So mark dart legs precisely and take great care when sewing darts. Here is a very clever tip to sewing a perfect dart.
3. Trim away bulk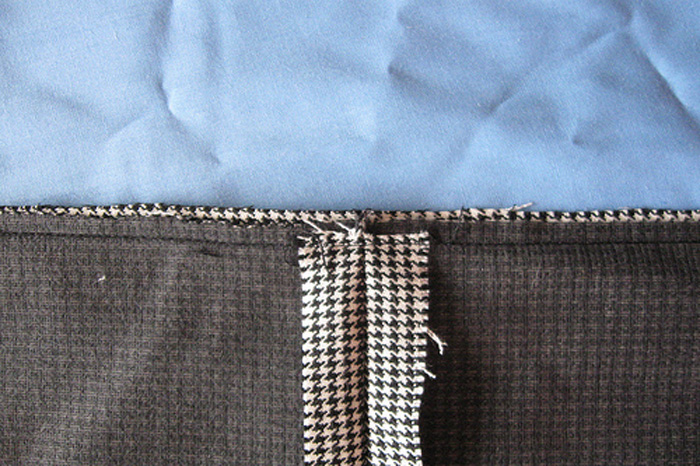 One feature of a perfectly polished garment is a crisp seam and edges with no lumps or bumps showing through.
The way to achieve this professional edge is to trim and grade seams. Collars, lapels, facings, waistbands, edges of coats and jackets — all these have seams that can be trimmed and graded to reduce bulk. 
4. Understitch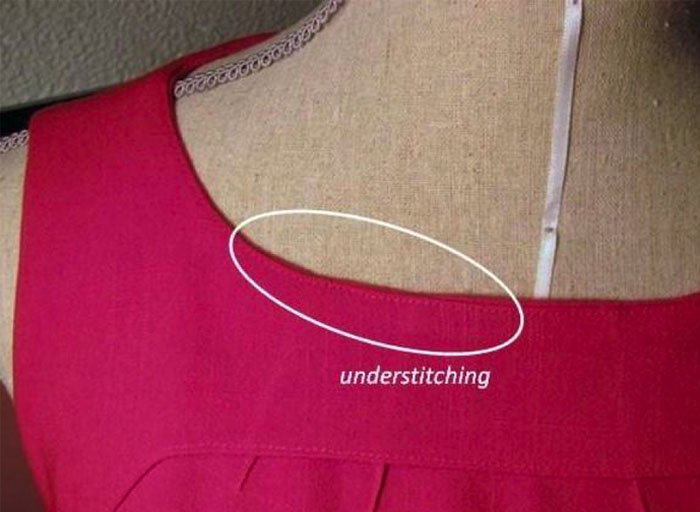 What's the key to a smooth facing or lining that doesn't roll to the outside of a neckline? The answer is understitching.
In this technique,  you'll press the seam allowance joining the facing to the garment toward the facing. Then, you'll sew a row of stitches very close to the seam itself, making sure to stay on the facing side and catching seam allowances in the stitching. This causes the facing to roll inwards on the garment, creating the smooth, clean edge on the outside.
5. Press with care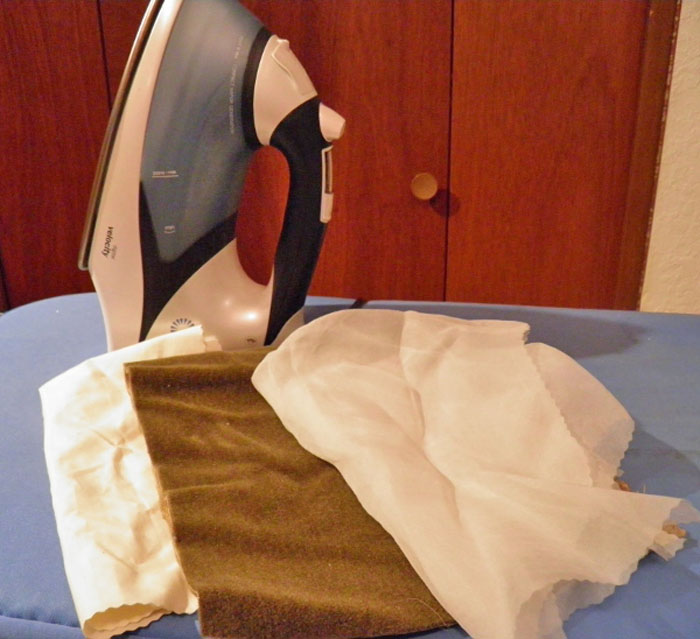 Pressing can make or break your sewing success.
Most pattern instructions give details about where and when to press during the construction, so make sure you read and follow. A good pattern will even have instructions on which way to press the various seam allowances.
Another critical tool in fine garment sewing is a presscloth. There are several types of press cloths —you can read about them all and which fabrics they should be used with in this Craftsy Blog post.
6. Sew a hidden hem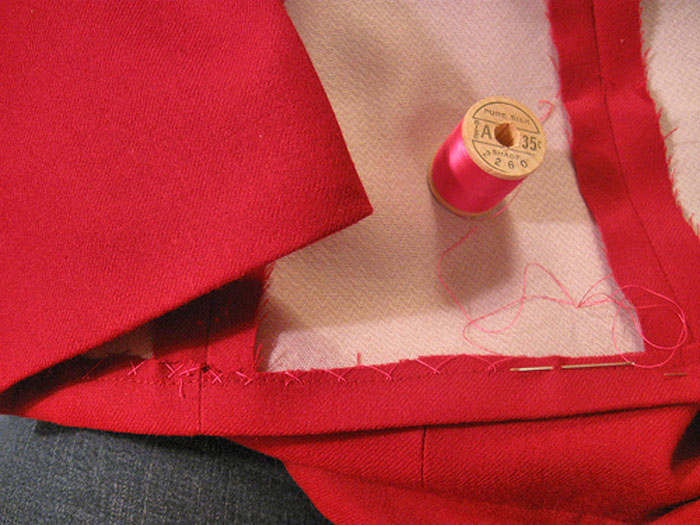 Photo via SunnyGal Studio
Once you have finished your garment, precisely sewn the darts, chosen the correct interfacing, trimmed away bulky seam allowances and even under stitched where needed (whew!), then it's time for the hem. A hidden hand-stitched hem is the perfect complement to a beautifully sewn garment. Using silk thread as shown makes it easier to sew and hide the stitches, as well.
What are your best professional sewing tips? We'd love to hear them in the comments!