As cake decorators we're all faced with the same issue now and again: time. Whether you're fully booked (or over booked) or have that one client who needs a cake from you for tomorrow morning, this post is full of tips, advice and speedy cake design ideas will be sure to help!
Here are quick cake ideas + tips to help you create professional cakes in 2 hours or less.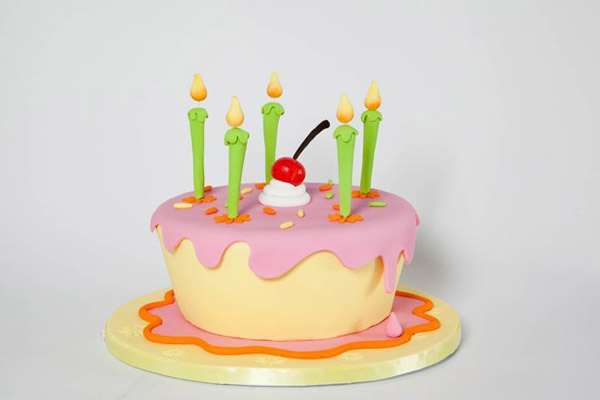 Photo via Craftsy instructor Chrissie Boon
Cartoon-style birthday cake
This super fun and bright cake is a great play on the traditional birthday cake design. The brilliant thing about this design is that it can be created in almost no time at all for an intermediate to advance cake decorator. Covering your cake board a few days in advance always helps too not only to lessen any knocks or bumps to the fondant, but so that you can concentrate on decorating!
Once iced simply cut out a wobbly outline of contrasting rolled fondant a little larger than the cake's top and lay on. Decorate with over sized bright fondant sprinkles and to save more time why not utilise actual candles?
To discover how to make fabulous single tier cakes like the one above why not sign up for Chrissie Boon's Small Cakes, Big Business class now!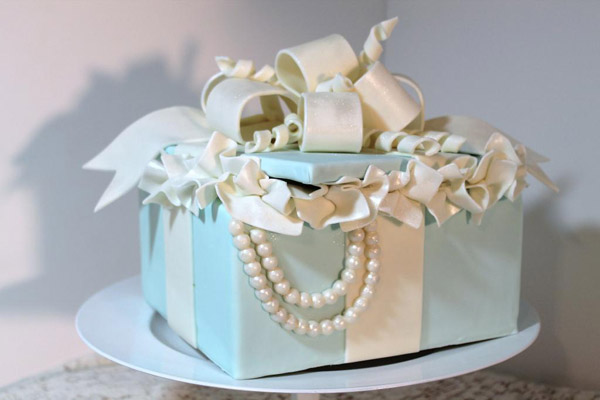 Photo via Craftsy member lswank
Gift box cake
Need to whip up an elegant yet sweet cake for a shower or birthday party? We think this gorgeous Tiffany-inspired gift box cake is perfect for a chic get-together! You can easily simplify this design to make it more time friendly by making the box creating a hand-tied style bow instead of a looped ribbon. Remember that less is more and a couple strands of pearls is more than likely enough to add a touch of decadence!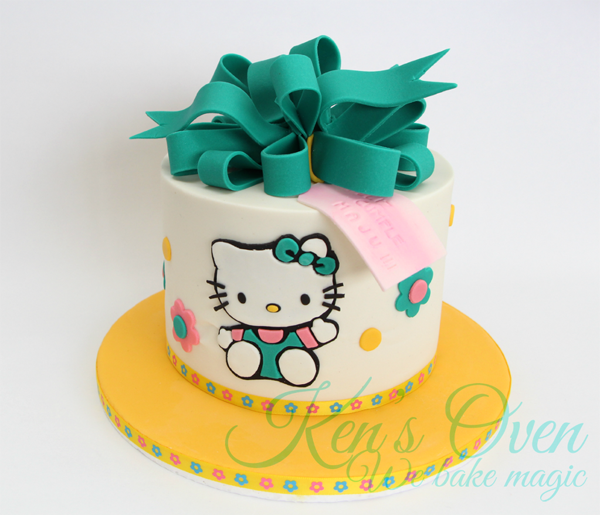 Photo via Craftsy member Kendari Gordon
Hello Kitty cake
The bright cake above is perfect for a cheerful kid's birthday party. Carefully cutting out each fondant piece of the Hello Kitty design will be time consuming so why not prepare with handy edible print outs? Some other design options include placing a food safe plastic character figure on top, opt for just the floral motifs or if you're a good and fast sketcher painting out a design on wafer paper to decoupage small plaques around the sides!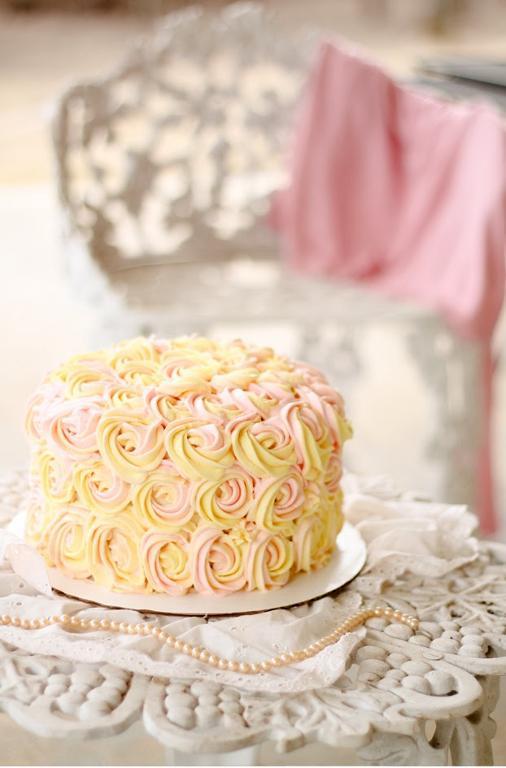 Photo via Craftsy member emmyjordan
Pink buttercream rose cake
Sweet yet rustic rosette piped cakes are still popular and instant crowd-pleasers at parties and weddings. The cake above adds another great touch; dual toned buttercream icing which involves adding two colors of buttercream inside your piping bag. If you're piping with confidence we're sure you'll be able to whip up a lovely rose covered cake like the one above in no time!
Pick up some essential and valuable tips, tricks and ideas for your next cake and sign up for Joshua John Russell's Modern Buttercream class!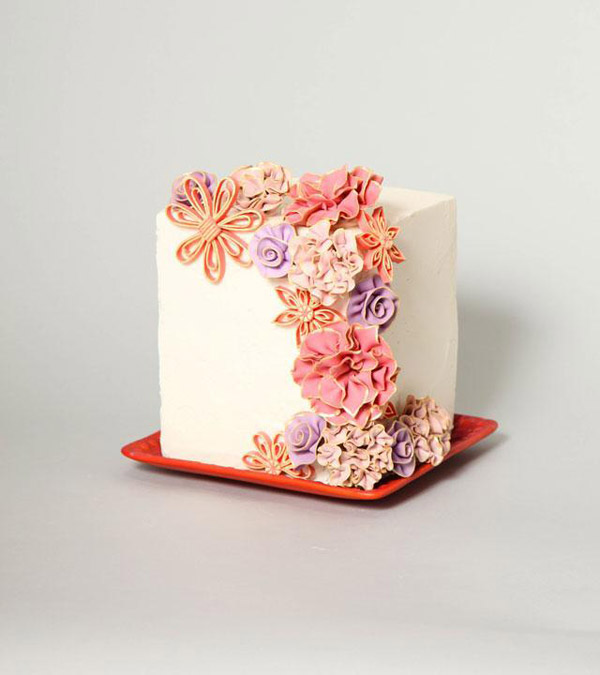 Photo via Craftsy member Valerie Pradhan
Quilled cake
The above cake is a sweet yet unique take on a quick cake due to its tall rectangular shape paired with pastel quilled and ruffled fondant flower decorations. By preparing your flower accents before baking, stacking and covering your cake you'll find that this design is pretty quick and straight forward. Our top tip is to create a few more flowers than you think you'll need in case you fancy adding to your design later!
Sign up for Valerie Pradhan's The Wilton Method®: Stunning Small Cakes class for some fabulous and impressive single tier cake designs you'll love!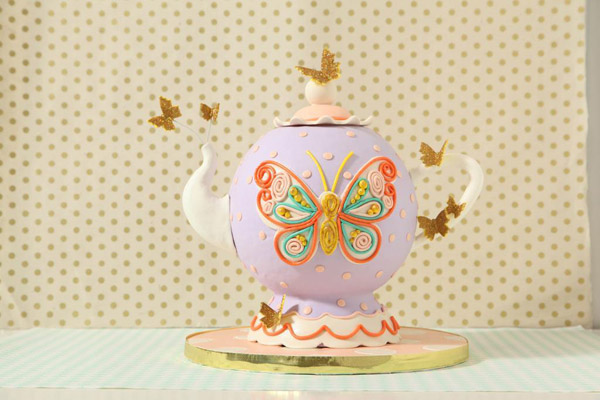 Photo via Craftsy instructor Mary Maher
Butterfly teapot cake
This sweet teapot cake is a wonderfully fun design to create for a themed party or for a tea enthusiast's birthday! We love how the plunger cut butterflies on this cake have been given a little glamour with gold disco glitter! Also, adding a polka dot design using piping tips to cut out the fondant spots along with extruder gun piped 'ropes' helps shave minutes off of your decorating time!
Learn how to create your own stunning teapot cake with Mary Maher's A Cake for Every Occasion class today!
Remember to keep our top 6 quick cake ideas in mind for the next time you need to whip up an impressive cake in a limited amount of time! If you're short on time we're certain these helpful and fun designs are bound to fill you with sweet inspiration!
Spread the love — share your quick cake design with us!