Do you have a little princess in your family? Pick up your needles and knit a pattern that's worthy of royalty. (That's practically every pattern, right?)
You'll treat any princess like royalty when you knit and gift these stately patterns.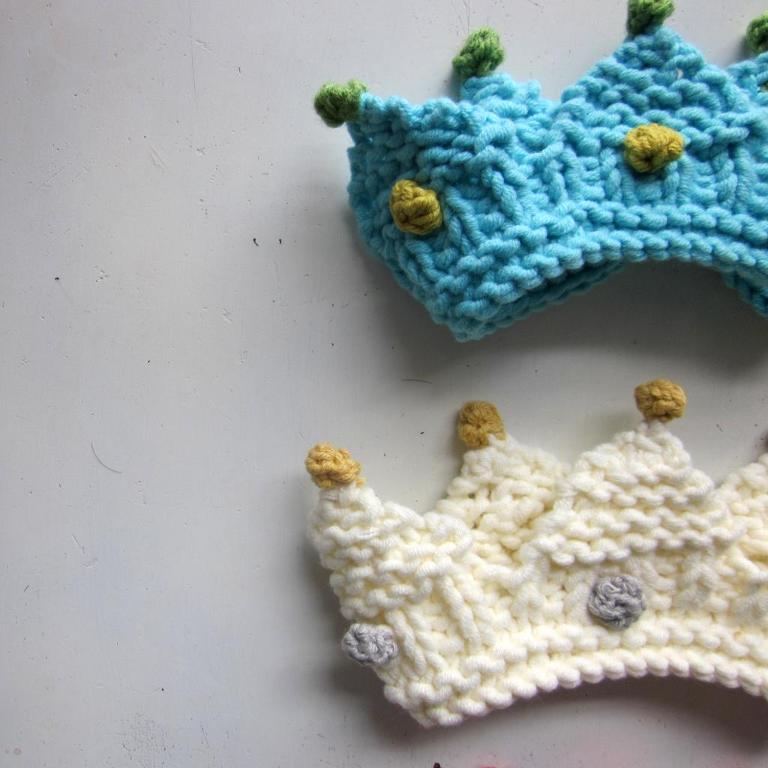 Photo via Bluprint member Jami Klehr
Royal Baby Crown
Every baby's arrival is a royal occasion. Be prepared for the next little prince or princess with this quick crown from your most luxurious baby yarn. The sizing goes from newborn to toddler and child, so you can even knit one for royalty that just needs a new accessory.
Get the Royal Baby Crown pattern here.
Photo via Bluprint member brigittad539975
Princess Pet
Every princess needs a pet, and this one is soft — and spoiled. According to designer brigittad539975, "She likes lovely things, lovely food, lovely naps and lovely toys. Anything less just won't do." Maybe your princess can train her to be less spoiled!
Get the Princess Pet knitting pattern here.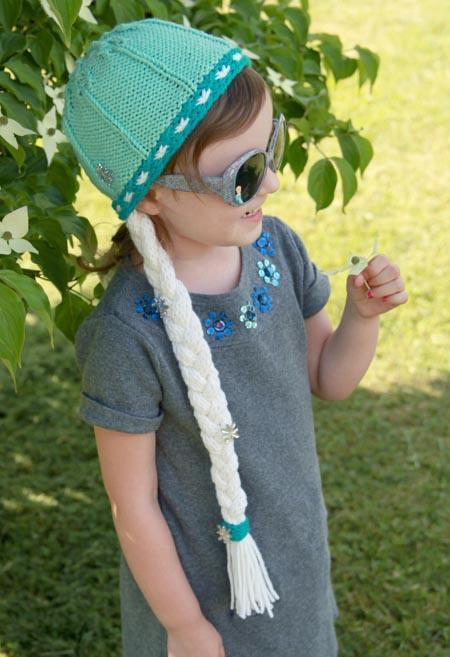 Photo via Bluprint member Lisa Knits
Frosted Princess Hat
What princess doesn't want a long beautiful braid that always looks neat? Customization is key here. Make this braid in a color that matches the princess's hair, and add more snowflake embellishments if you'd like.
Get the Frosted Princess Hat pattern here.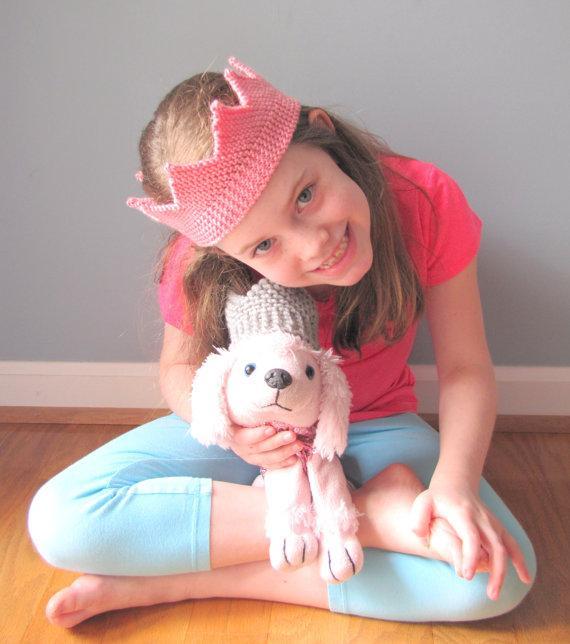 Photo via Bluprint member BethandJoy
Royal Crown
If I owned this crown, I'd definitely wear it to a few tea parties. This pattern's size depends on the weight of yarn you choose. You can even knit up an adult-sized crown so that you can be invited to all the exclusive royal tea parties, too.
Get the Royal Crown pattern here.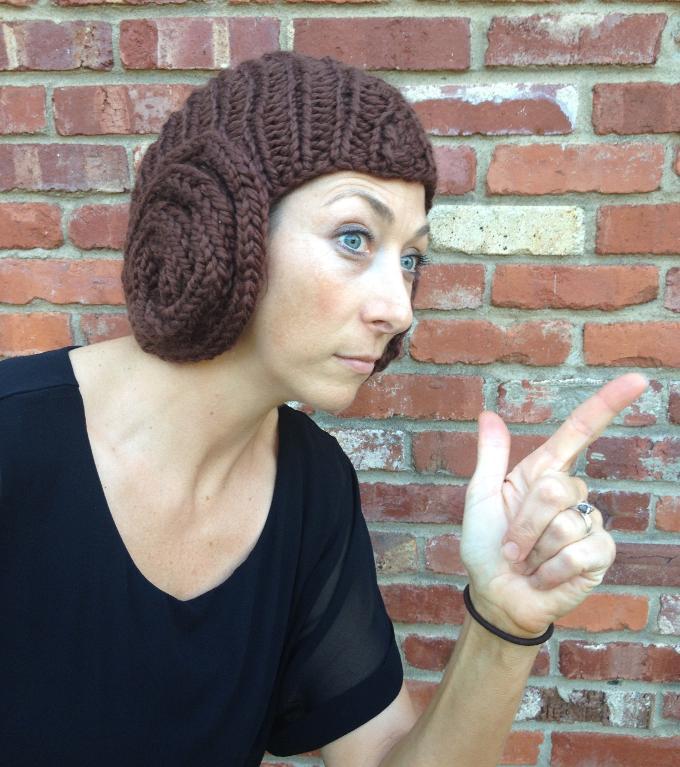 Photo via Bluprint member WoolfsClothing
Princess Leia Bun Hat
No ode to Princess Week is complete without a nod to Princess Leia. She has the most famous hairstyle of any princess. If you don't feel like twisting your hair into those perfect side buns, then a bun hat is the answer to your princess-hair problems.
Get the Princess Leia Bun Hat pattern here.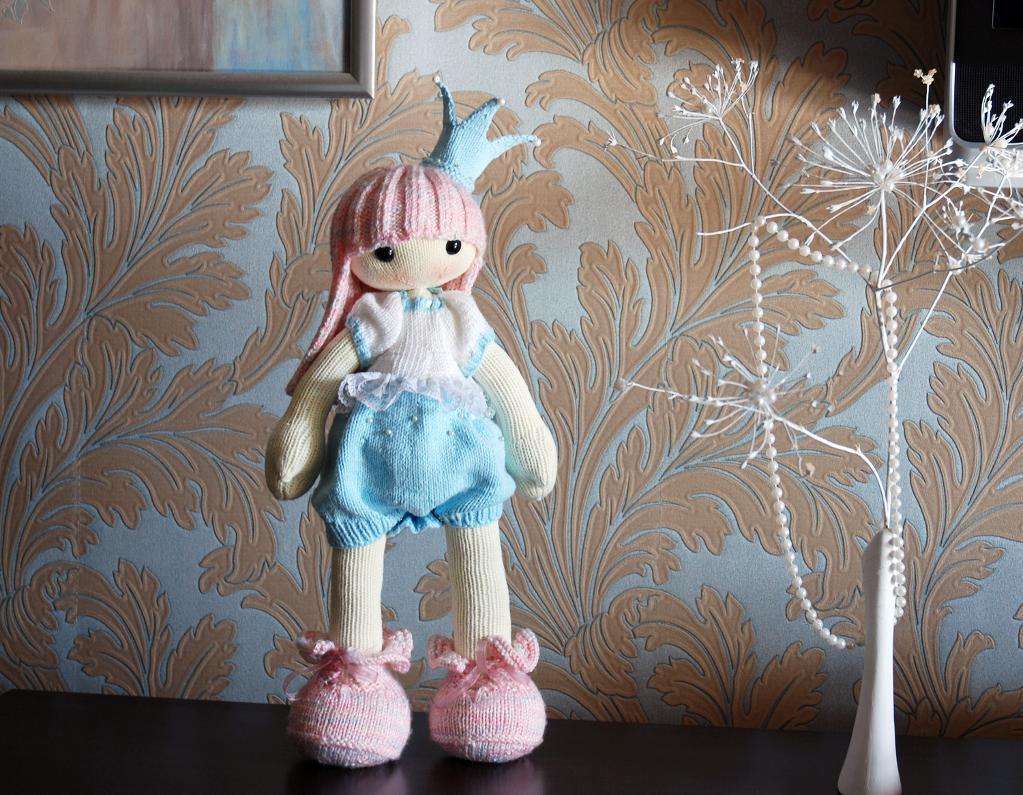 Photo via Bluprint member deniza17
Shy Princess the Doll
In the mood to work in the round? This shy princess doll is worked on double-pointed needles and would make a soft, cuddly toy for any little one. This would be a great opportunity to use up some of your scrap yarns.
If you're into knit toys, pop over to Susan Anderson's Wee Ones: Seamless Knit Toys class for tips and tricks for creating all kinds of fun toys, plus receive patterns for an adorable elephant, bunny, and hippo!
Get the Shy Princess the Doll knitting pattern here.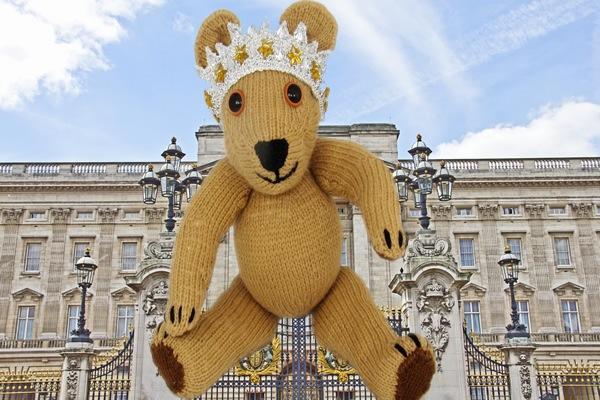 Photo via Bluprint member madmonkeyknits
Diamond Jubilee Bear
The Diamond Jubilee celebrations might be over, but you can still knit up this tribute to the special occasion. The diamond tiara is a replica of the one worn by the Queen of England. Little princesses will probably be more interested in the bear, though.
Get the FREE Diamond Jubilee Bear pattern here.
Do you know any other knitting patterns that are perfect for a princess? We'd love to hear if you've knitted or plan to knit any!