Not everyone can be a princess. But it's possible to eat like one, with a beautiful princess-themed cake! Bustling with ruffles, crowns, sparkles, and pretty pink details, this collection of princess themed cakes will make you feel like a princess, if only for the day!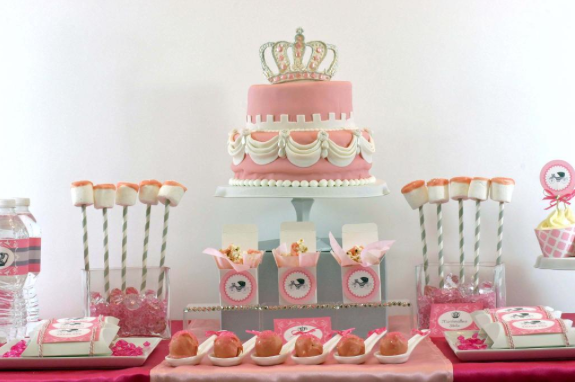 Photo via Bluprint member cdangelo
Pretty in Pink:
A simple pink fondant covered cake is made absolutely stunning with the addition of white icing adorning the layers and a most impressive handmade gum paste crown topper. The cake was inspired by a Jeweled Wedding Cake Bluprint class, but the expertise learned was used for a birthday party of epic proportions!

Photo via Bluprint member Debb Whitman
Towering Castle Cake:
Armed with some fancy decorating skills following an Advanced Fondant Techniques Bluprint class, this cake started with handmade fondant, which was then textured with a stone pattern and assembled using "piecing" techniques taught in the course, ensuring smooth coverage. The rest of the cake is decorated with fondant, buttercream, and made fancy with delicate piping.

Photo via Bluprint member Vagabond Baker
Sophisticated Pink Princess:
This polished and sophisticated cake was inspired by a Clean and Simple Cake Design Bluprint class. While the finished effect is quite clean, the three layers have a lot of intricate work: the colors graduate from light to hot pink, and each is adorned with some royal luster: a quilted pattern and metallic dragees on the bottom layer, golden strips made using luster dust on the middle layer, and a golden plaque and crown on top.

Photo via Dream Day Cakes
Princess Dress Cake:
Say yes to the dress…that is, the princess dress! This clever and pretty cake is decorated to look as if it is a dress, with gathered sleeves and rosettes on the top layer, and fondant delicately draped over the bottom tier to look like a skirt. A metallic silver crown finishes the princess effect with a royal touch!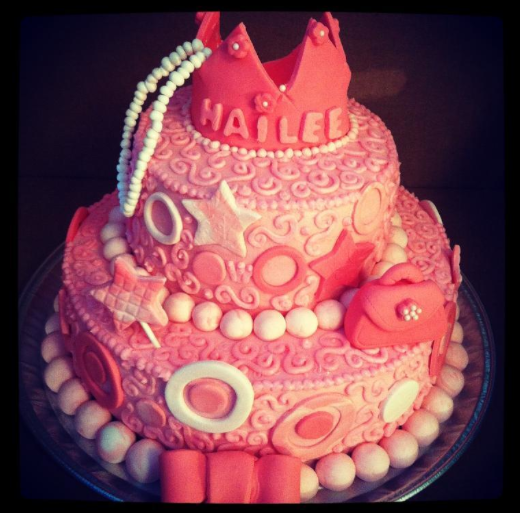 Photo via Bluprint member Bake My Day NY
Pretty in Piping:
This cake is a work of piping art! It was created following a Modern Piping Bluprint class, and in addition to a gorgeously piped buttercream spiral design, the cake features fondant adornments tinted with gel colors.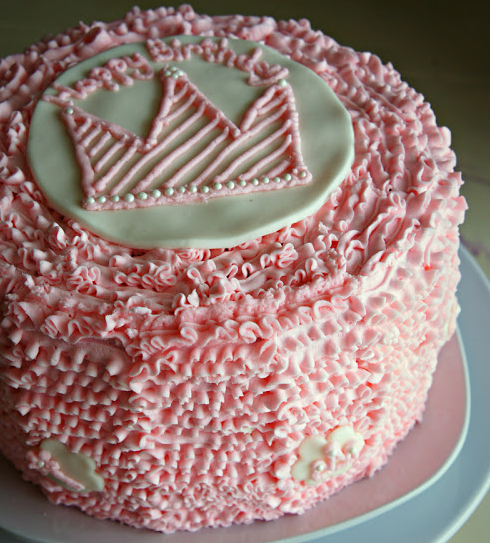 Photo via Corner House Bakery
Ruffle Wonder:
All-over pink piping makes for a cake that is pretty in pink ruffles! Like a fluffy cotton candy petticoat, the cake is topped with a simple white circle, inside of which is a pink crown filled in with stripes. The simplicity of the topper paired with the busy texture of the sides makes for a stunning overall effect.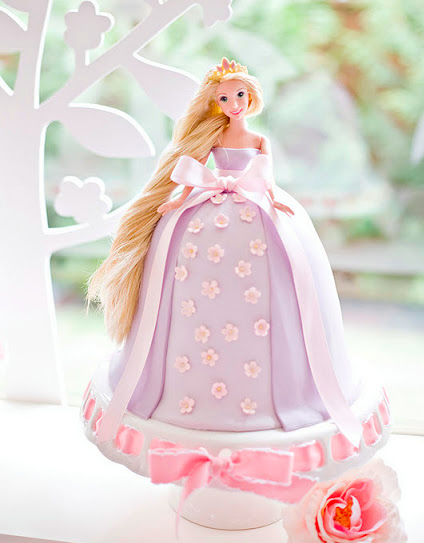 Photo via Kara's Party Ideas
Princess Doll Cake:
Using a real doll atop a cake "dress" is a trick that can sometimes come off as kitschy, but this version pulls it off with panache. A lovely lavender topped cake forms the "skirt" with pretty flowers adorning the front. Almost too pretty to eat!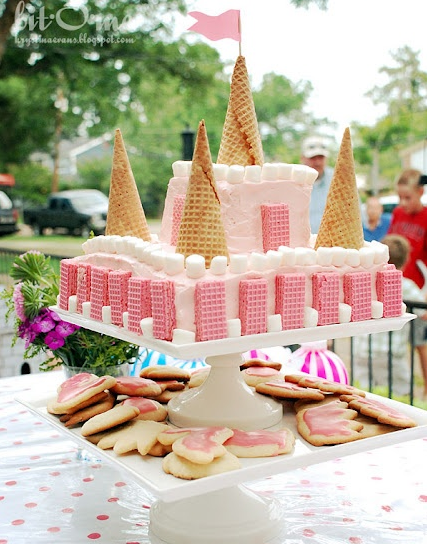 Photo via Bit o Me
Candy Princess Cake:
Marshmallows, pink wafer cookies and red hot candies adorn this whimsical cake, in which pink cake is castle and overturned ice cream cones are towers. A magical choice for a kid's birthday party!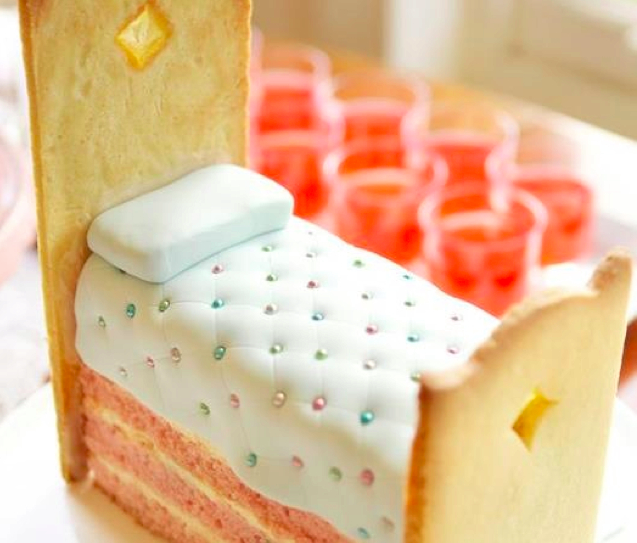 Photo via Pinterest
Princess and the Pea Cake:
Impeccable layers of pink cake are stacked to form the mattress layers on this cake which resembles a bed! Bookended by cookie head and footboards, it's prettily topped with a fondant "blanket" dotted with multicolored dragees…but the truly magical touch is the candy "pea" between the mattress layers, making for a storybook-perfect sweet.
Forget crowns and glass slippers…hold a candle to these magically sweet cakes! Ready to impress your princess? Be sure to sign up for Bluprint's online class Design Your Own Castle Cake!