We've all encountered a primitive quilt at one point or another. In fact, many quilters can probably spot one in a crowd. But putting your finger on just what makes it primitive? That's a whole different story. Which is why we put together this little guide to what truly defines a primitive quilt or fabric.
What makes a primitive fabric?
At first glance, you might think primitive fabrics are traditional fabrics — and you're not exactly wrong. But while they have a similar feel, they do differ, and it all starts with the color palette.
When creating a primitive palette, quilters will generally keep to a more muted scheme full of taupes, tans, and other deep, rich neutrals. This is especially true for black, which unlike other fabric collections, primitive palettes include prevalently.
And when it comes to prints, the approach is equally understated. Primitive fabrics dismiss the feature prints or focal points of some traditional fabrics for the smaller, simpler motifs. You can really see what we mean by taking a look at Boundless' new collection, Prairie Twilight.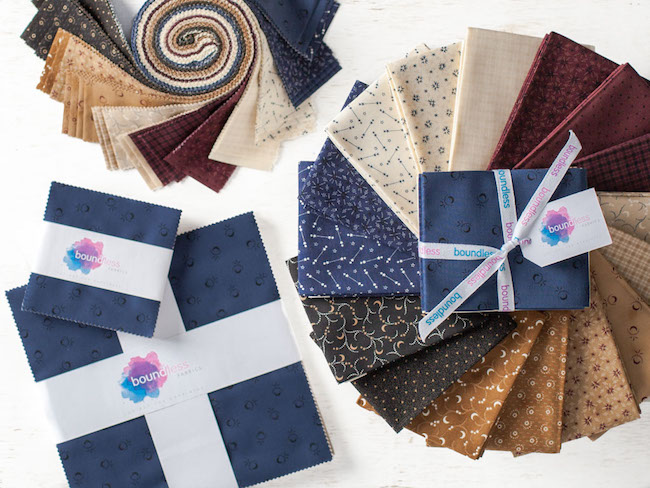 Since the prints are so much smaller and generally very understated, it allows for a heavier, more saturated repetition without making the design feel too clustered.
And just like the fabric, this aesthetic philosophy makes its way into primitive quilts as well.
Small, clustered prints in the fabric tend to lead to smaller piecing in a primitive quilt. This is because larger cuts can make the repetition of the prints a little overwhelming. By keeping things small and scrappy, the fabric really gets a chance to shine.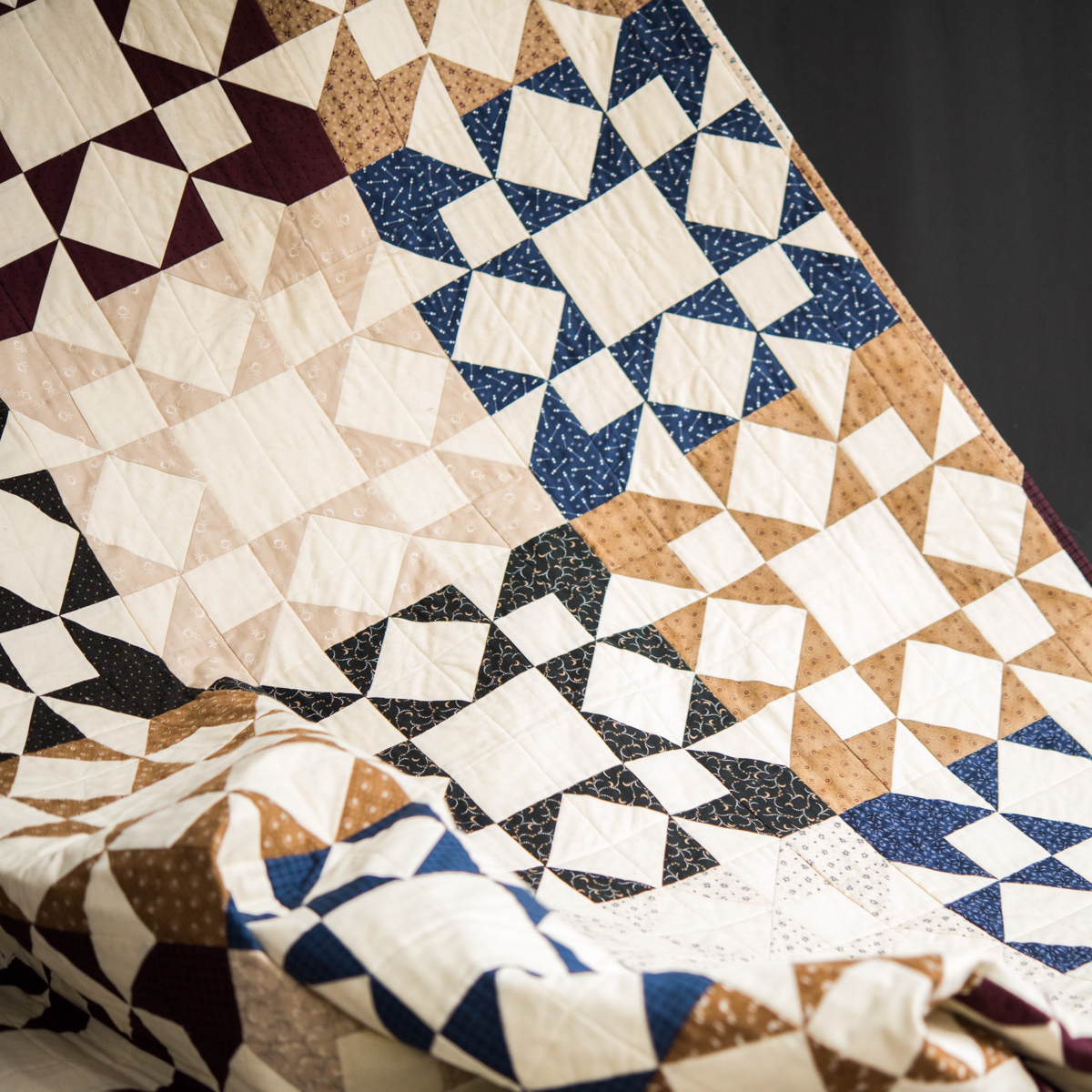 In the Tiled Stars Quilt above, scrappily pieced stars make for eye-catching variation without too much of any one print. Plus, the negative space really stands out against the dark, rich tones of the piecing, giving it room to pop and create dimensionality.
Here are a few more ideas for some "primitive" inspiration. The quilts might change, but the philosophy stays the same!
Twilight Quilt
Kit available here.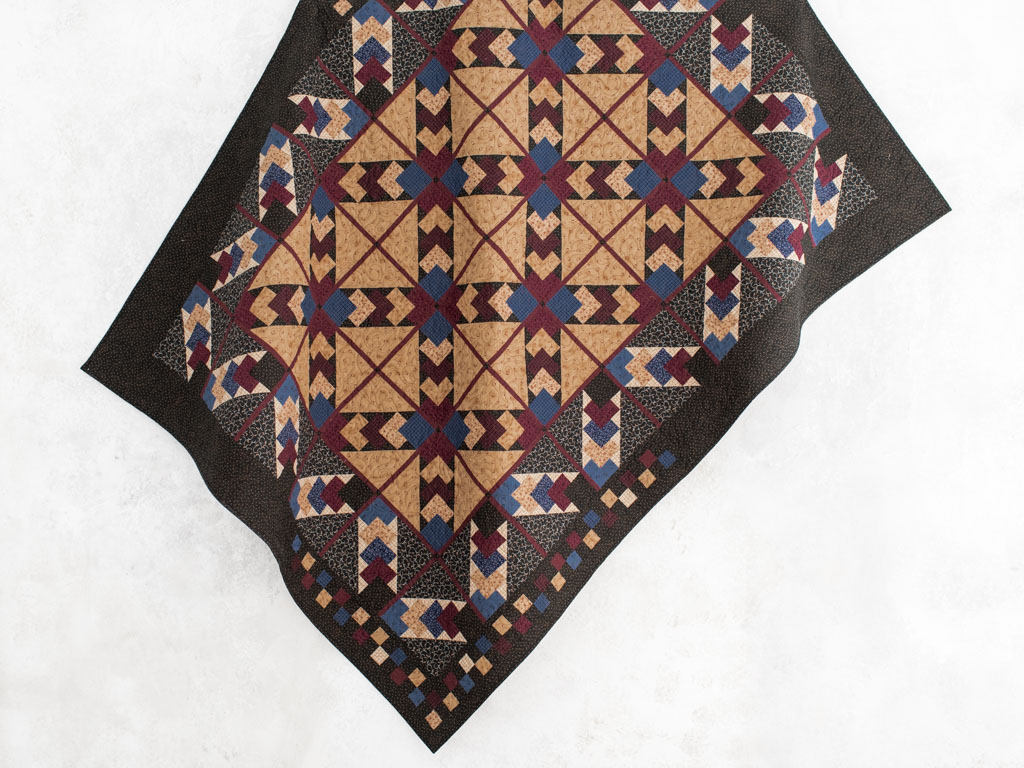 Pieceful Prairie Quilt
Kit available here.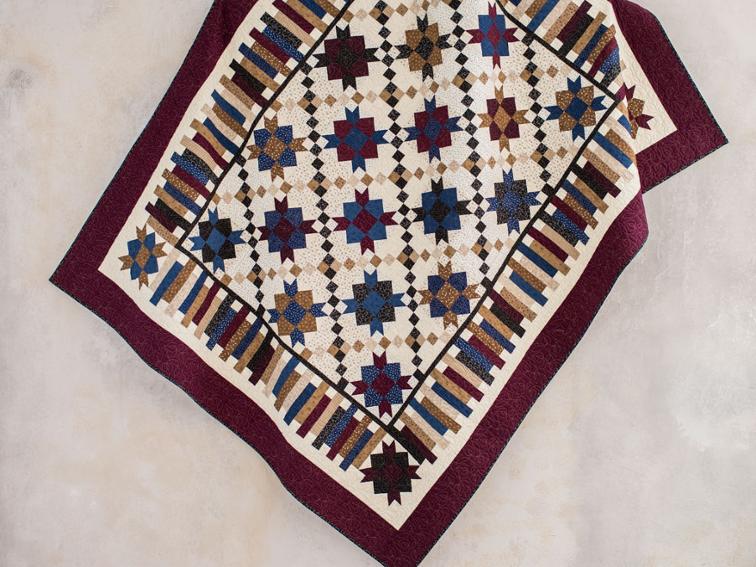 Want to see more of the quilts and fabric from this post? They're all from the Boundless' first-ever primitive collection Prairie Twilight.