Do you ever wonder how much your work is really worth? Pieces like fondant cake or cupcake toppers can be tricky to price, but it's essential to value your work, time and skills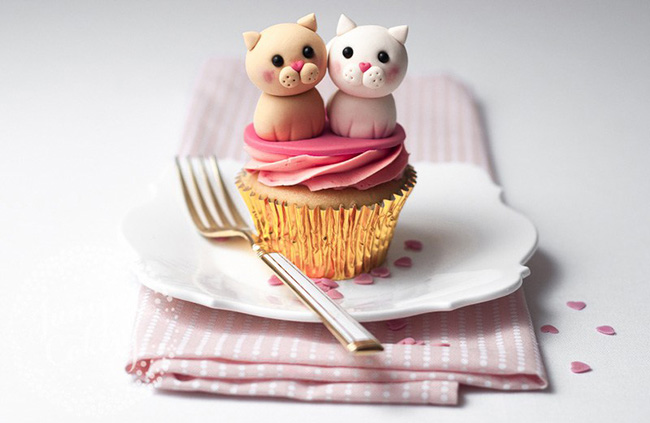 While this post won't to offer one definite price, it will give you a guideline to price your toppers in a way that fits how you work and where you live. All you need is to know the aspects to consider when pricing your work.
Make life a heck of a lot easier by coming up with a quick list of base prices. For example, animal characters can start from a set price. For anything personalized, use a list of "add ons" with additional prices.
How to price fondant cupcake toppers like a pro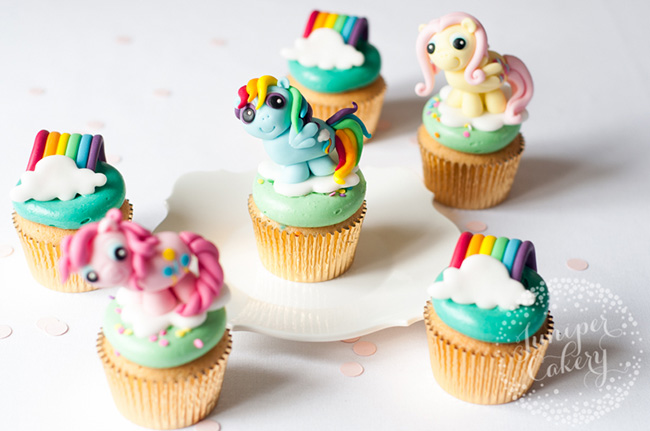 1. Design and size
One of the first things to consider is how complicated the design is. Something like the gum paste unicorns set on fondant clouds eating cake (above!) will be pricier than simple fondant numbers set on top of cupcakes. Why? A more complex design takes extra time and materials, of course.
The number of toppers that you'll need to create counts, too. Fifty fondant cupcake toppers is obviously going to cost more than just a dozen. Don't forget the size of each individual topper: Small toppers are trickier to work with. However, you can't make them too large (or they might squish your cupcakes). Try to keep all your work at a good workable size.
Always make a few quick sketches or notes when an order comes. That way, you can be more efficient when figuring how straight-forward or complicated a fondant topper will be.
2. Customization
Bespoke cupcake toppers that match a character or person are so popular these days — especially when it comes to birthdays! We have a lot of requests for toppers that look like the birthday girl or boy, or even a family pet replicated for a special gift.
Customized designed take a little extra time, plus they're total one offs — you can't repeat the process in the future. Bear this in mind in terms of pricing: Got a customer on a budget? Suggest just one bespoke cupcake topper mixed in with simpler treats.
3.
Materials and overheads
Consider your materials and overhead costs when it comes to pricing anything. What materials are you using? Do you use premium, slightly pricer fondant to make your toppers? Make sure your prices reflect the quality of tools and ingredients you use.
When it comes to overhead, it's easy to forget that the everyday things you use — electricity, gas, water — while creating those fondant cupcake toppers can count toward the price.
4. Location
Location is pretty important when it comes to pricing. Look at the other companies nearby and analyze what they do, considering specialized skills and level of expertise. Check out their prices and then put that same analytical work on your own portfolio. Be brutally honest.
Your product will need to be affordable and competitive, but you don't want to practically give your work away! You also never want to undercut other companies dramatically. It may make sense to be the lowest priced around, it cheapens the industry. If customers want quality, then they'll pay for it.
Then there's any delivery factors you need to consider. You can either add a delivery fee onto the overall order OR factor this into the quote for a box of cupcakes. Location still matters here. If you live in a congested city with crazy traffic or even a rural area with winding country roads you'll need to think of costs.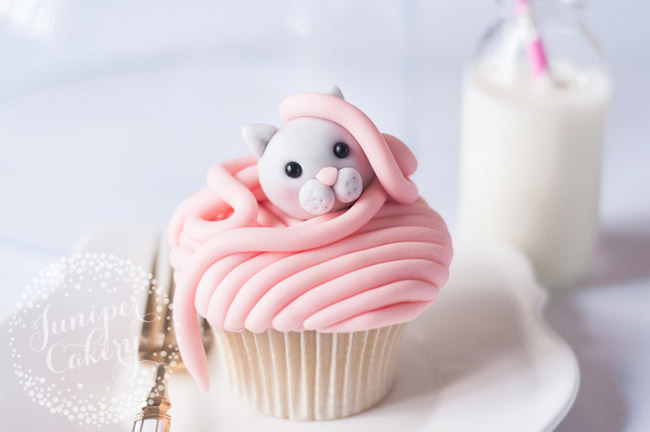 5. Structure
Heavy fondant toppers need a little extra thought when it comes to structure. Some can't just sit on top of buttercream. For weighty, angled or bulbous shapes, we recommend fondant-covered cupcakes (we have a free tutorial on this technique here) to hold up heavier fondant work. This means you need to add the cost of materials and time for these tasks.
Psst! Want to learn how to make the cute kitty cat cupcake above? Click here for the FREE tutorial on the Craftsy blog.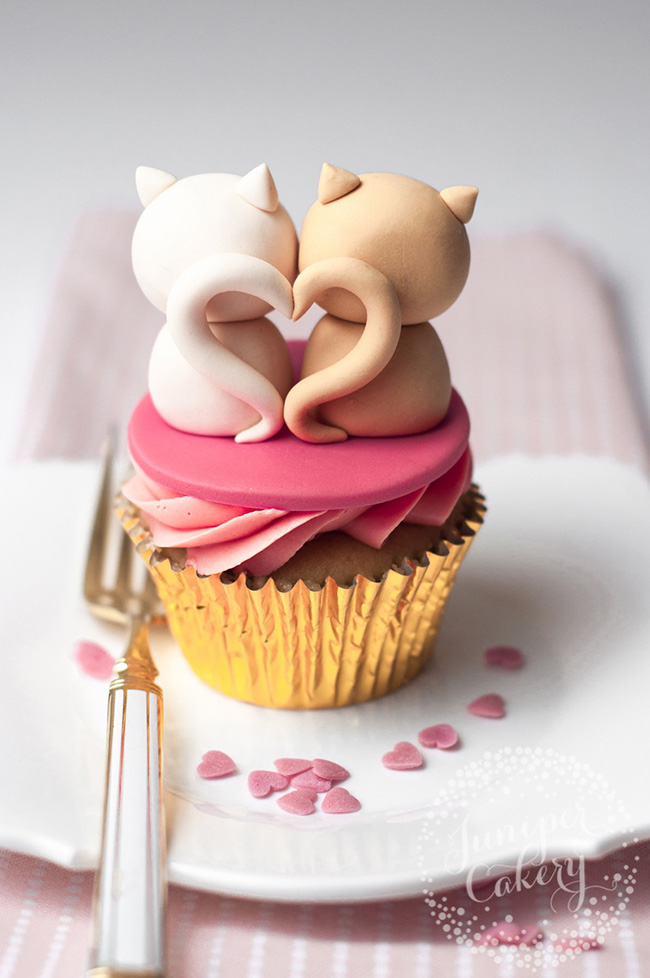 6. Skill level
Knowing your level of skill is essential. Don't charge an arm and a leg if your fondant work is fairly simple. But, if you are very experienced, make sure your designs aren't undervalued and underpriced.
Knowing how to price fondant cupcake toppers shouldn't feel like such a daunting task now. Just consider the design, any bespoke elements, the local area, structural notes and skill level for all future orders.