With hand embroidery's recent rise in popularity, I have noticed some amazing patterns becoming available. Not only are there beautiful patterns to choose from, but they are easily accessible as instant downloads we can print from the comfort of our own homes!
I pulled together a roundup of some of my favorite and easy-to-access sources for hand embroidery patterns. All you have to do is click, print and stitch! These patterns are great for both beginners and advanced embroiderers.
Here are some of my favorite pretty embroidery designs, perfect for your next hand embroidery project.
First on my list is Teeny Tiny Happy Things, an online shop where all the patterns are instantly downloadable and feature some of the most darling animals and Halloween and Christmas themes. Jenny Baughan dreams up lovely patterns of owls, dogs, raccoons, foxes and even a narwhal! That's only naming a few, though, and she frames them with scrolls or scallops that look excellent all stitched up!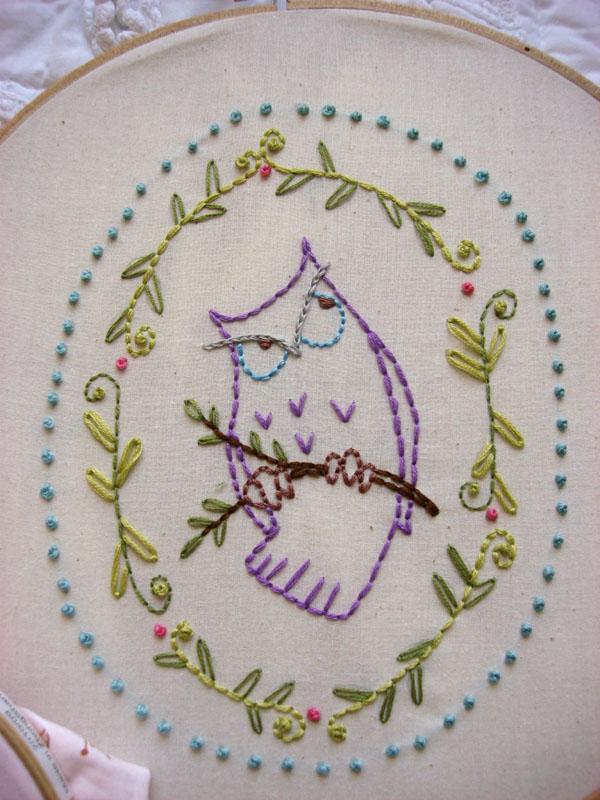 Photo via Kristen Valencia
The patterns over at Teeny Tiny Happy Things are a favorite of my friends and family, as well. I often receive special requests for these patterns as birthday and special occasion gifts.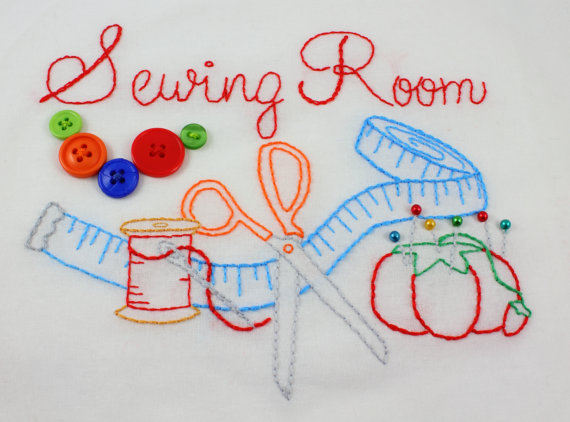 Photo via Kimberly Ouimet
Next stop is Kimberly Ouimet's Etsy shop. Her patterns cover a wide range of themes. Her Sewing Room pattern set would look fantastic stitched up and hanging on the walls of the workspace of any quilter or seamstress.
Photo via Kimberly Ouimet
There is also a La Patisserie pattern set with the most darling bakery window scene and scrumptious macarons!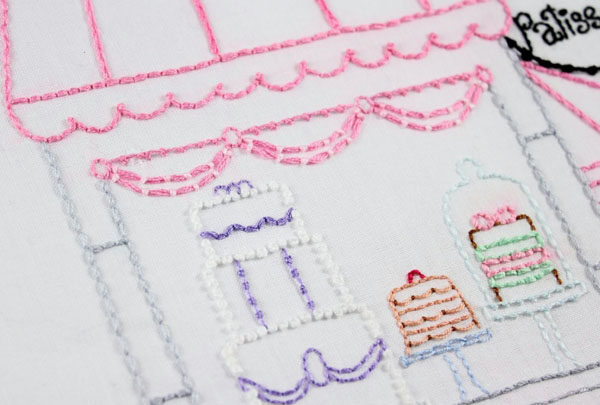 Photo via Kimberly Ouimet
Could this mushroom embroidery pattern be any cuter?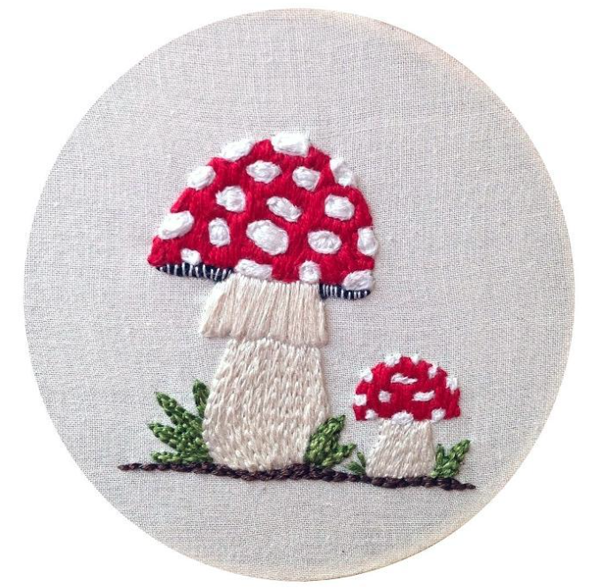 Photo via Craftsy member LittleSparrowNest
Get the Mushroom pattern here.
How about something free? Check out these pretty & free patterns!
Occasionally, there are some beautiful hand embroidery patterns for free that are also available as instant downloads.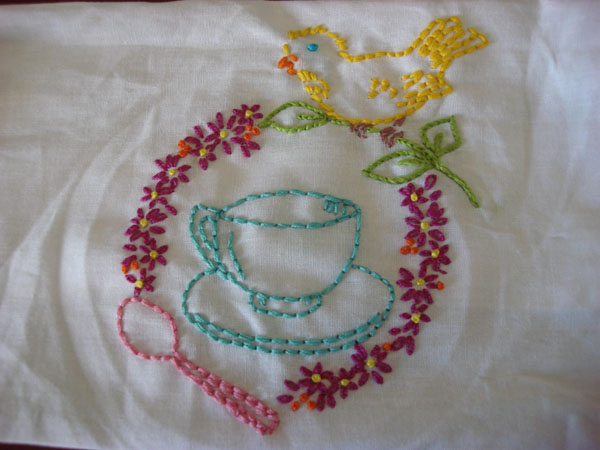 Photos via Kristen Valencia
I often spend a lot of time just browsing through the free vintage patterns made available over at French-Knots. Any pattern you can imagine is available here, in all its vintage goodness. While these patterns are free, there is a place where you can donate to help maintain the site and keep them free!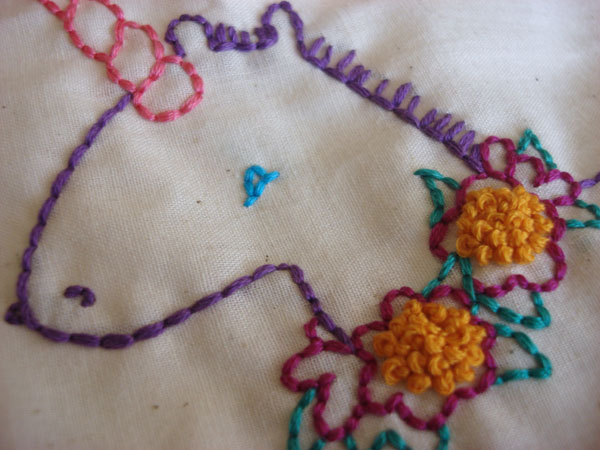 I am a huge fan of Andrea Zuill's illustrations and patterns. She offers up some freebies that are so unbelievably good, I can't believe they are free! I have stitched quite a few of her free embroidery patterns for Halloween, Easter and just because!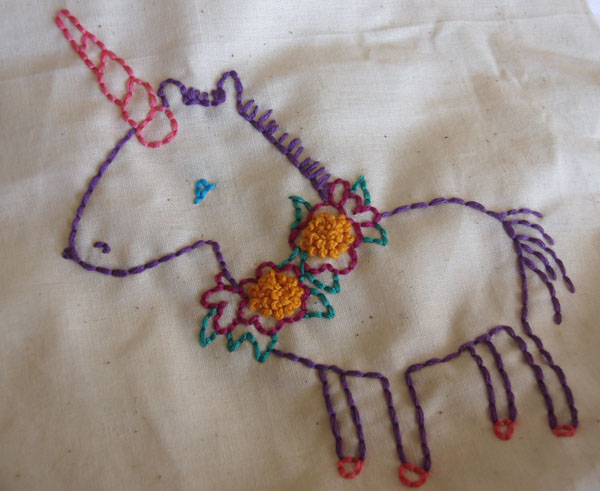 Transferring patterns
You bought the pattern, now what?  There are multiple ways to transfer an embroidery pattern. I used to tape the pattern to a window that received a lot of light, then tape the fabric over that, and use the sunlight as a natural light box to illuminate the pattern so I could transfer it to the fabric. I received a lightbox as a gift for my birthday recently, and it is my new go-to method for transferring patterns.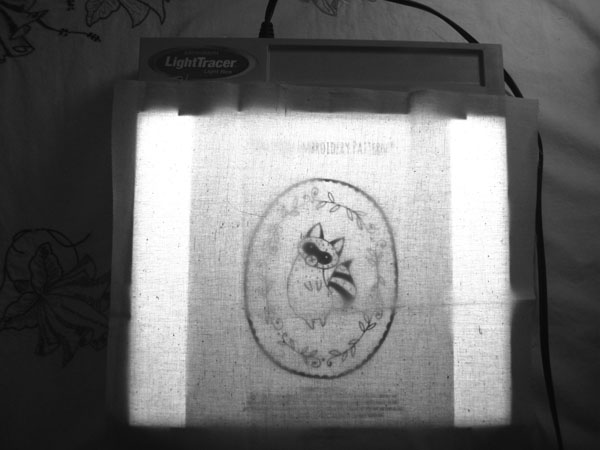 I use a pencil to transfer my patterns. While it isn't the best or recommended option, it works for me. I have tried water soluble pens, iron transfer pencils and transfer paper, but I find those better for sewing and dressmaking rather than embroidery.
Recently, I have noticed quite a few embroiderers take to using Sulky brand Fabri-Solvy, which can be printed on and it attaches to fabric with a quick ironing, then dissolves in water once the embroidery is complete. I have yet to try it out.
You can read more about methods for transferring embroidery designs in this post.
For more on transferring techniques, check out Design It, Stitch It: Hand Embroidery with Jessica Marquez. She will guide you through transferring any design to fabric, so you can create personalized embroidery for home decor, clothing and gifts for friends!
Sign me up!
Where do you like to go search for embroidery patterns?