Most of the time, quilters are told to press their seams toward the darker fabric, but sometimes there are benefits to pressing them open. Here, our Quilt-Along designer Kate Colleran shares a few reasons why you should press your seams open when making the Flower Basket, as well as other quilts.
1. Your block will sit flatter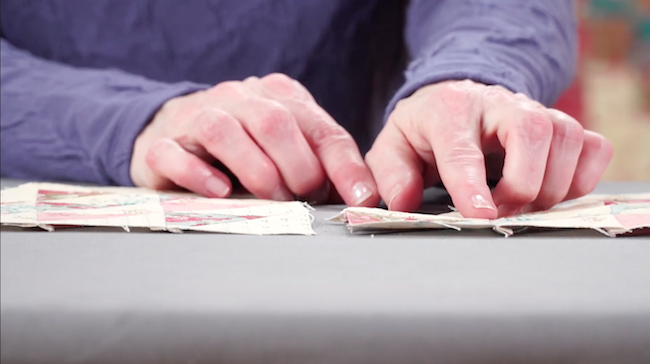 Not only will each block look flatter, but your finished quilt will be flatter and look better, too! You can clearly see that the block with seams pressed open (on the left) is much flatter than the one with seams pressed to the side (on the right).
And here's what they look like on the back: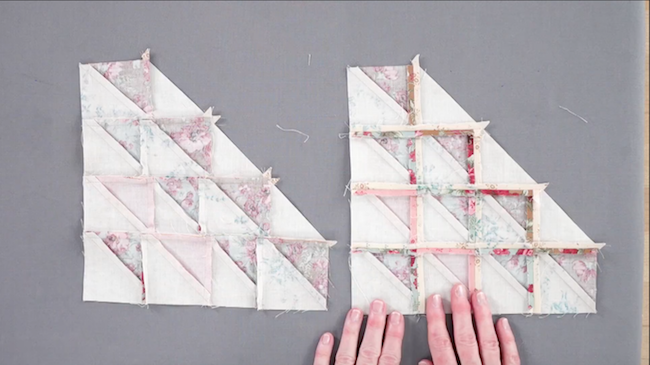 2. You'll get sharper points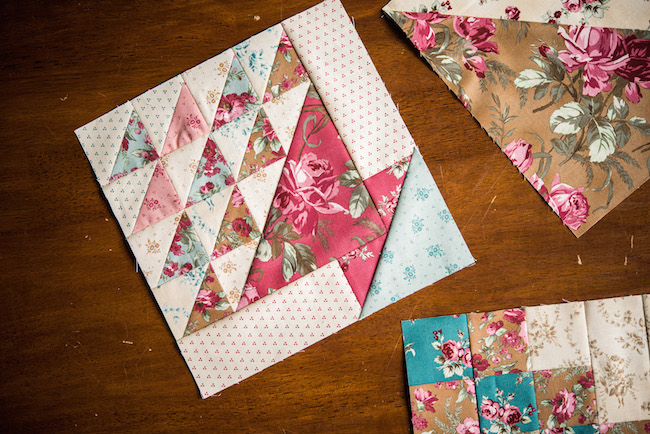 Half-square triangle points are sharper, crisper and easier to accurately match when the seams are open rather than to one side. You can see the precision in Kate's basket block above. When the seam is pressed to the side, you may get a bit of distortion because the fabric pulls in one direction. With the seams open, the fabric won't skew as much.
3. It makes machine quilting easier.
When your pieces are flatter, quilting is easier. When you have lots of seams intersecting in a block, it creates lots of layers for your machine to manage. By pressing the seams open, you can reduce a bit of that bulk, so you can sew more smoothly over all the layers.
Most importantly, you should do what feels comfortable to you! If worse comes to worst, you can always change your mind and re-press the seams.
P.S. It's not too late to join our Quilt-Along with Kate! Grab the Flower Basket kit and sew alongside our community of makers. Plus, you'll get a genius tip for matching points even when your open seams don't nest together.