Creating the perfect cake can at times be quite a feat of engineering, especially when you need to make a sturdy bespoke structure for a towering architectural dream! Inside our (and many a cake decorator's) tool kit can be some possibly surprising tools nestled amongst the reams of floral tape, piping tips and spatulas.
Check out the top powers tools to help take your cake decorating to the next level!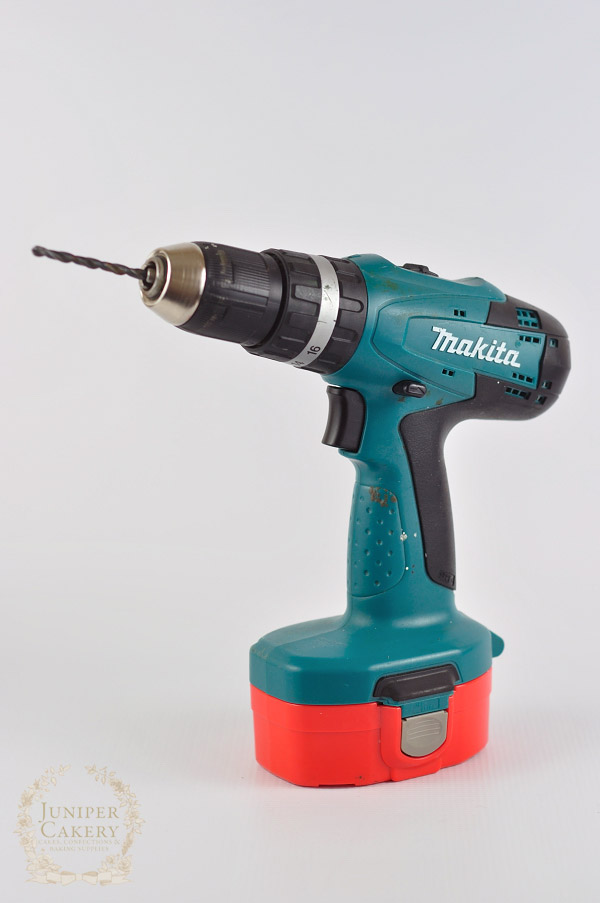 All photos via Juniper Cakery
Drills & drill bits
When constructing a bespoke frame to hold a particularly heavy or tall cake drills sure will come in handy. You'll need to fit a thick wooden dowel rod to the base of a cake drum and to do so you should use a drill fitted with a drill bit the same diameter of your rod. Simply drill into your cake drum (either a standard hard cardboard or one made of wood depending on the stability you need), fill with glue, insert your dowel rod and leave to set!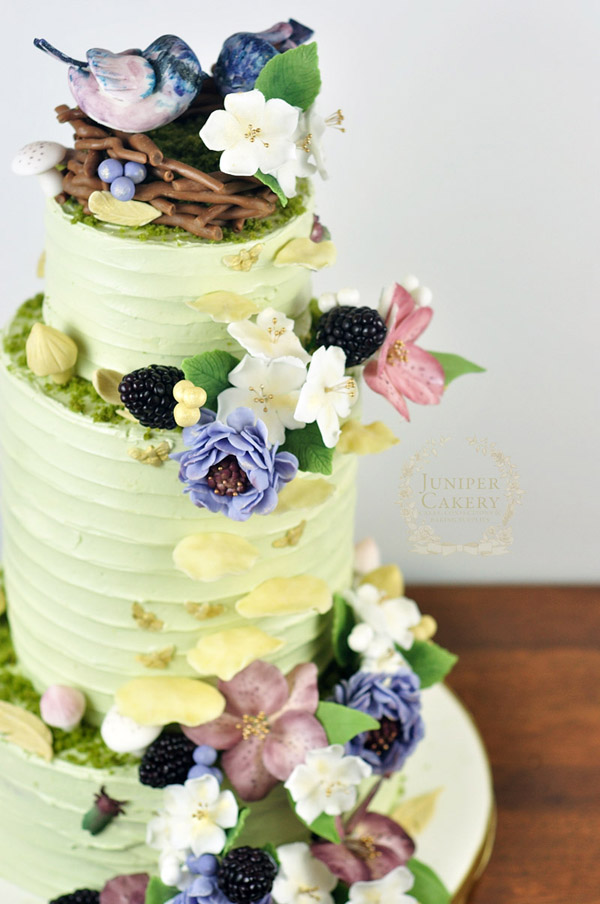 A good strong structure is essential for tall deep cakes like the pretty woodland themed wedding cake we created above! Once a cake has more height added to it's tiers or layers it becomes more unstable to both work with and even transport.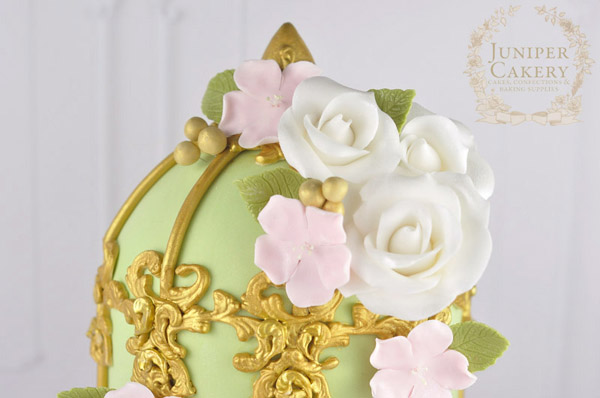 Flashlights
We utilize good quality and powerful flashlights when it comes to us having to add quite fine detail onto cakes and flowers. Sometimes a standard room light hides a lot of forgotten sections or little mishaps. When hand painting a cake or checking the final flourishes of floral arrangements we set up our photography lights to shine upon the finished cake and then use torches or flashlights to look around the cake closely to add some finishing touches.
The gold painted birdcage cake above featured some wonderful ornate fondant molding around the cake which, in dim light, was incredibly hard to paint without leaving patches un-gilded. To finish this cake we worked around the full cake using a bright flashlight whilst carefully adding edible gold paint into various crevices of the mold work.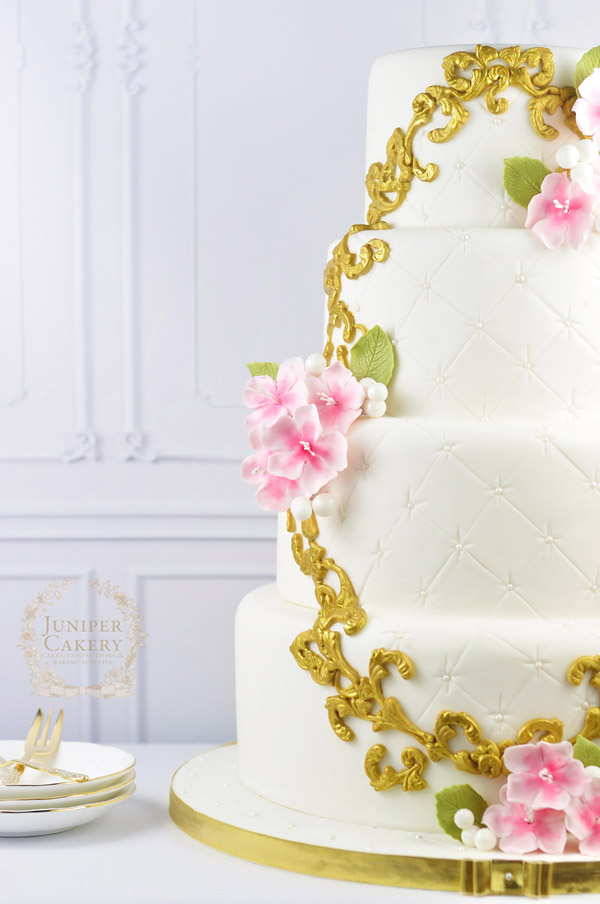 Plastic piping
Some dowel rods can be rather skinny and lack the amount of strength needed for a particularly heavy cake design. This is where some slim plastic piping can come in handy! White overflow piping usually has a diameter of around 3/4″ and is quite study yet easy to cut.
Remember, though, to always use clean piping that you've purchased solely for cake decorating. For the tall and heavy 4 tier wedding cake above we built and stacked all tiers onto a 2ft length of plastic piping to make sure it was sturdy enough to travel. Remember to consider your top tier when stacking your cake and think about if it's OK to have the piping exposed at the top.
If you're decorating your top tier with an arrangement of real or sugar flower you can easily cover the pipe up; otherwise measure your tiers and calculate a couple of inches under the height of your cake!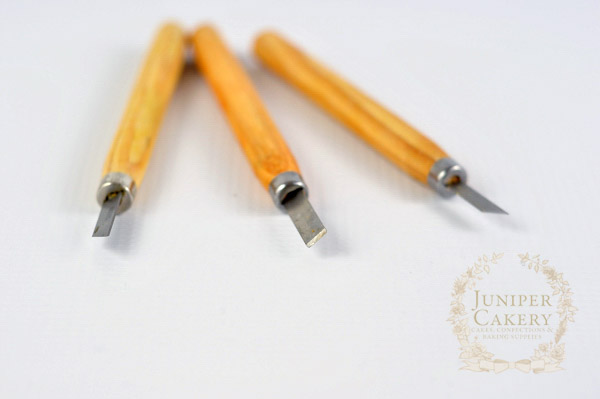 Chisels
Sometimes you don't have the time or resources to drill holes in cake boards to a certain specific size and this is where a super handy chisel kits comes in pretty useful! Drill a hole as close to the size you need and then carefully work into the hole using a fine chisel. We keep a good set of chisels intended for fixing up doll houses as they're tiny and absolutely perfect for smaller work.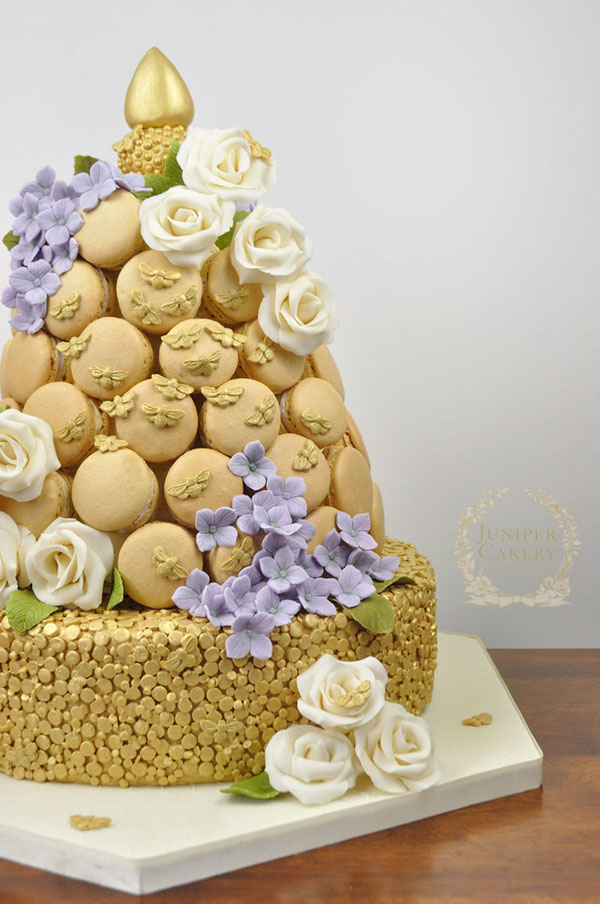 To help add some stability to our Beehive Macaron Tower Cake above we added a wooden dowel structure throughout. As the beehive tower section was actual cake carved into a beehive-inspired shape that needed to hold almost 70 macarons, various sugar flowers and a heavy gum paste ball finial design we decided to add a bottom dummy cake tier. For the dowel to feed through we chiseled into the fake cake as drilling through would have burnt the polystyrene!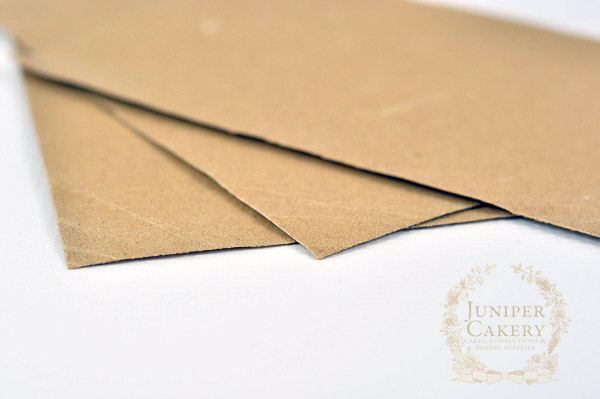 Sandpapers
Sandpapers are fabulous for smoothing down any quick chisel work or for sanding down the rough and raggedy edges some power tools can leave behind. When using sandpapers you have a few different textures to work with from rough to smooth.
The general usage involves beginning with a course sandpaper then onto a medium roughness and finally smoothing your work down with the smoothest of papers. With cake decorating and creating structures you'll mostly need to use just the smoother paper to rid yourself of small patches of rough surfaces.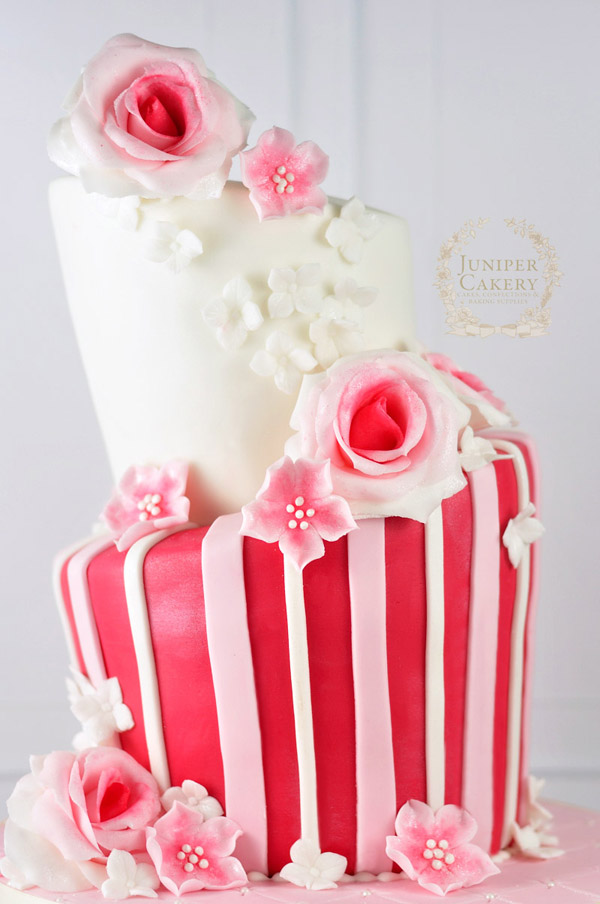 After creating our structure for the inside and center of the above topsy turvy cake we needed to sand down the board around the base where our plastic dowel rod has been inserted. To keep everything food safe we ice and decorate the bottom tier of the cake on a cake board the exact size as the base. This board had a hole drilled through that slid over and around the dowel rod perfectly so that no un-necessary non-edible materials touch the cake itself.
Do you have any essential power tools or accessories that you swear by for cake decorating?