While we'd all love a quilting room with a huge design wall, not everyone has an entire wall that they can dedicate full-time to crafting. So we turned to Craftsy instructor Nancy Smith, who shared a great idea for a space-efficient portable alternative. Just use it anywhere and stash it in any room or closet — no wall space required.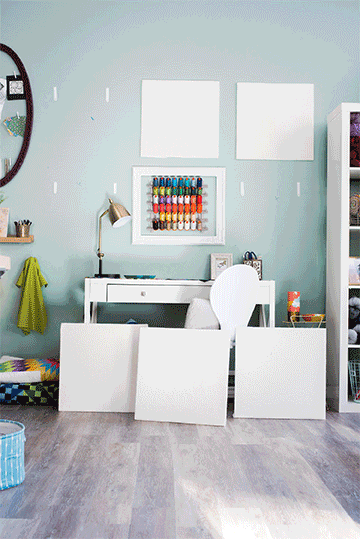 Here's what you'll need:
Foam core insulation board
Spray glue (or an all-surface adhesive like Mod Podge®)
Warm & Natural Cotton Blend Batting (or similar batting with minimal loft)
Steam iron
Scissors or rotary cutter
Utility knife
3M Command™ Picture Hanging Strips (optional)
Here's what to do:
Step 1:
Using your utility knife, cut the foam core to your desired dimensions. (We chose to cut multiple smaller boards, but you can go as big or small as suits your needs.)
Step 2: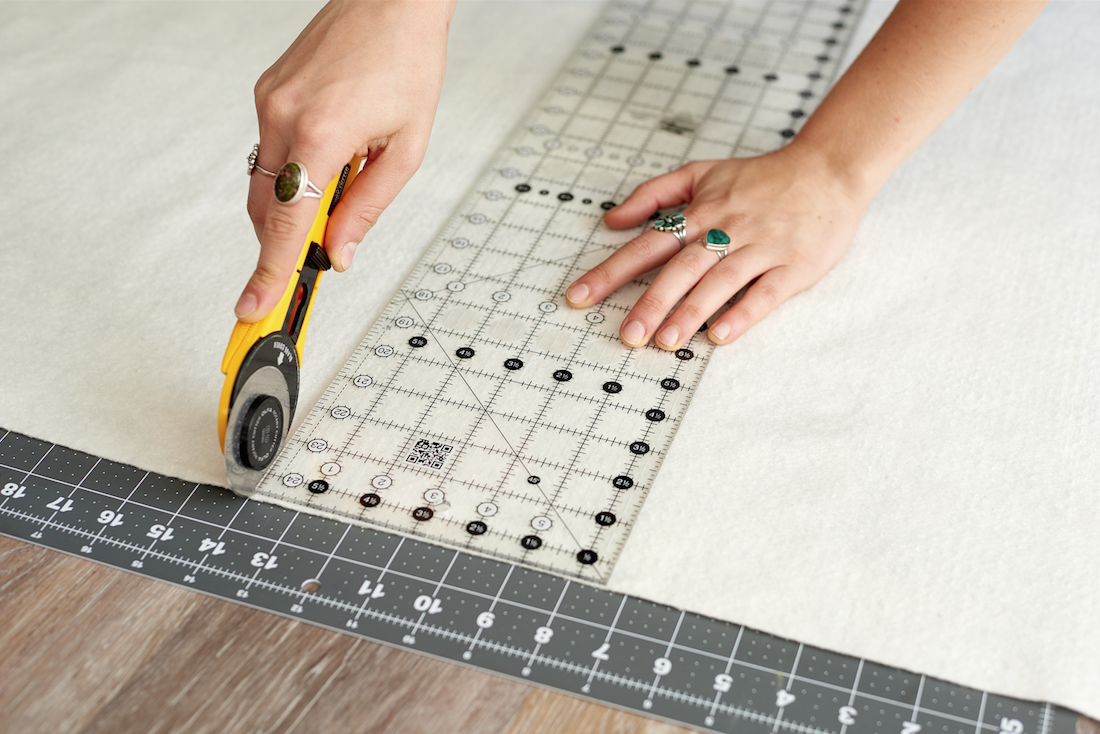 Using your scissors or rotary cutter, cut a piece of batting large enough to cover the front of your board and fold over onto the back. (No need to completely cover the back of the board — just make sure enough batting is available to attach the edges to your board.)
Step 3: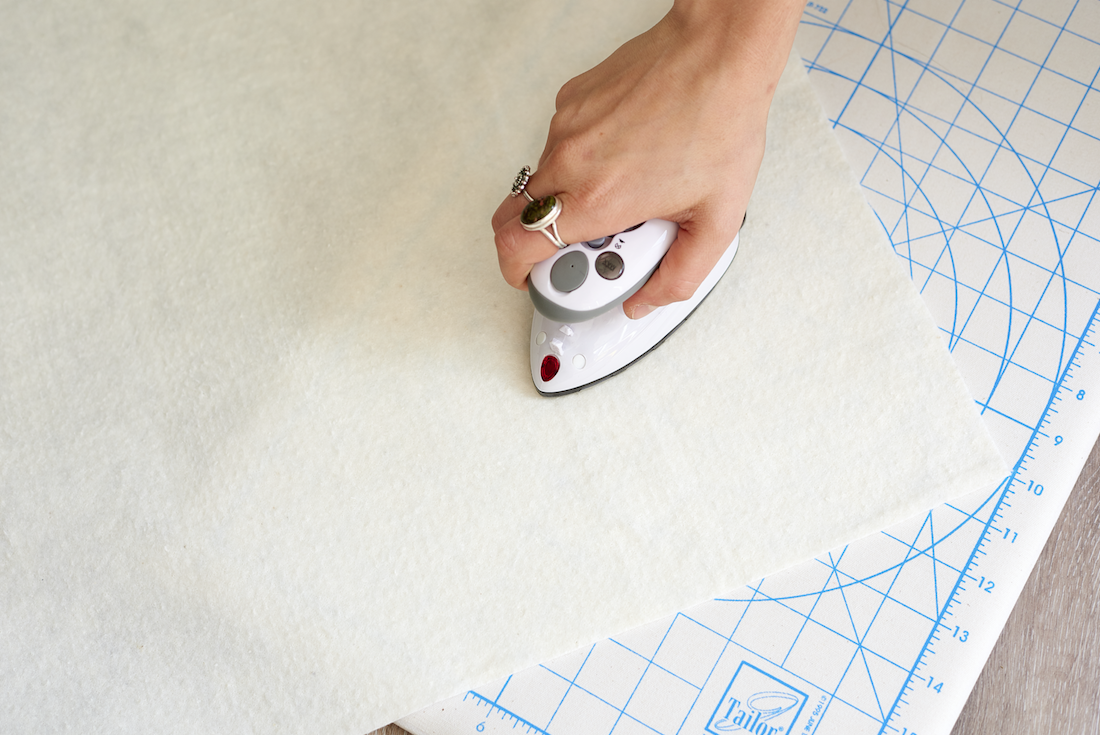 Iron your batting to smooth out any wrinkles.
Step 4:

Apply spray glue or preferred adhesive to the front of your board.
Step 5: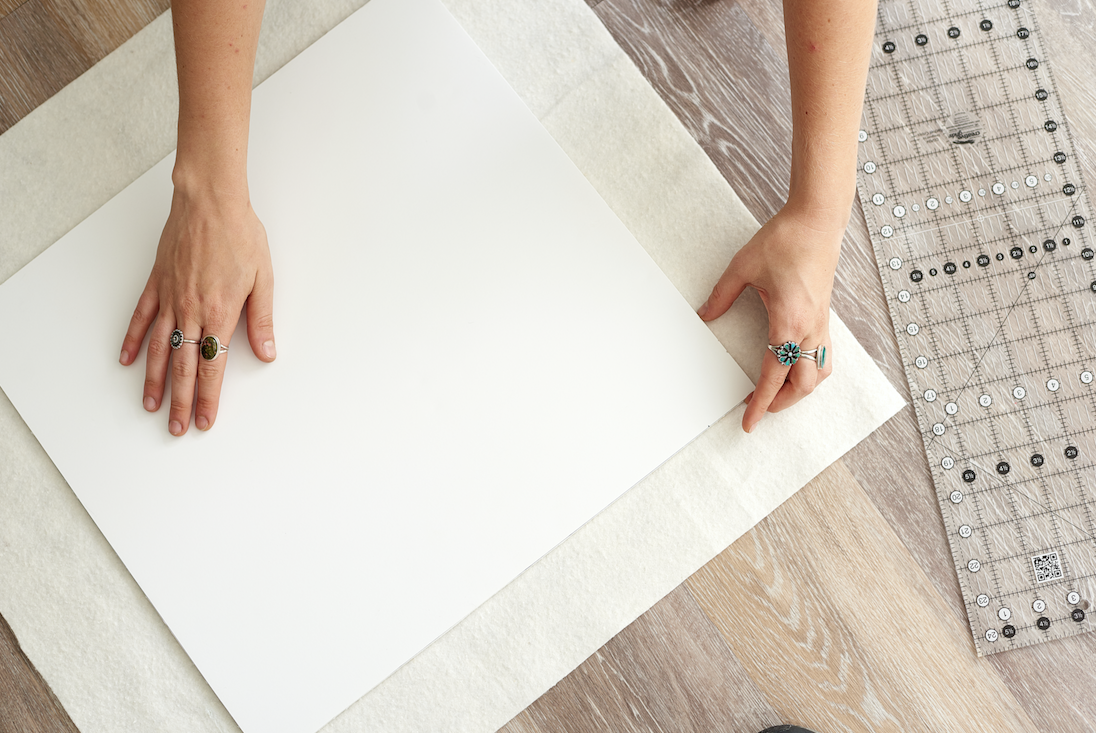 Center batting, attach it to the adhesive and let dry.
Step 6:
Apply spray glue or preferred adhesive to the sides of your board, as well as the area on the back where you will attach your batting.
Step 7: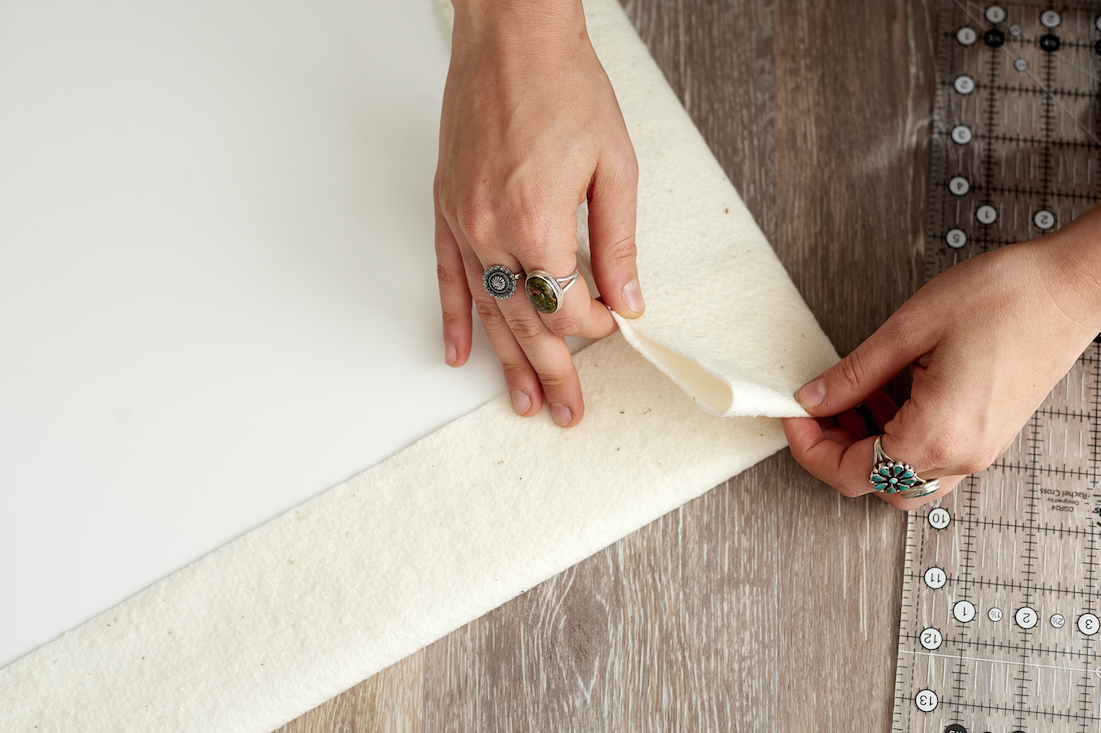 Fold batting over the sides and onto the back of the board, attaching it to your adhesive as you go. (On the back, fold the excess fabric at the corners as you would a gift.)
Step 8:
Your design wall is ready! If you'd like to hang it, you can do so safely by following the directions on your 3M Command™ Strips packaging.
Step 9: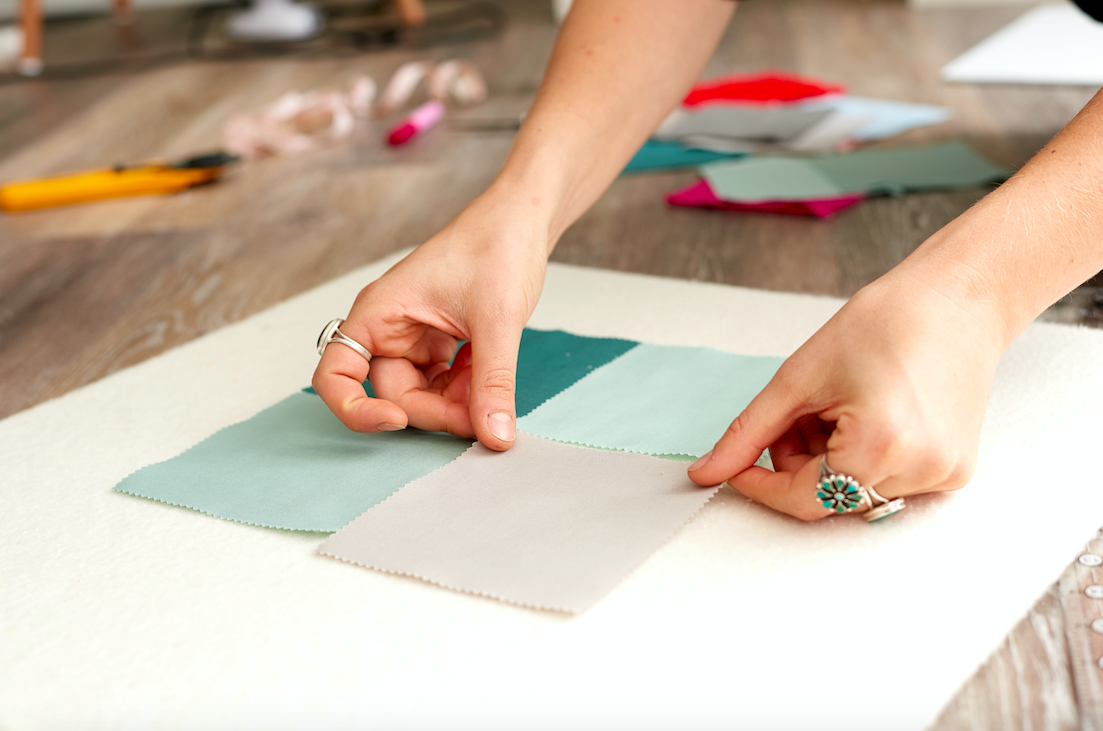 To use use your design wall, just stick fabric pieces straight to the batting — no pins required!
Get more expert tips for getting your makerspace ready for quilting season here.