One of the first crochet techniques I learned, after the foundation stitches, of course, was how to do the popcorn crochet stitch. The popcorn crochet stitch, if you're not familiar, is a little bobble of yarn that pokes out from the work. It's great for adding pops of color, texture and even designs into your crochet.
Not convinced of the popcorn stitch's awesomeness? Take a look at what learning how to do the popcorn crochet stitch can do for your crochet.
(P. S. If you're new to the popcorn stitch, take a look at a tutorial for how to do the popcorn crochet stitch before you take on these to-die-for patterns.)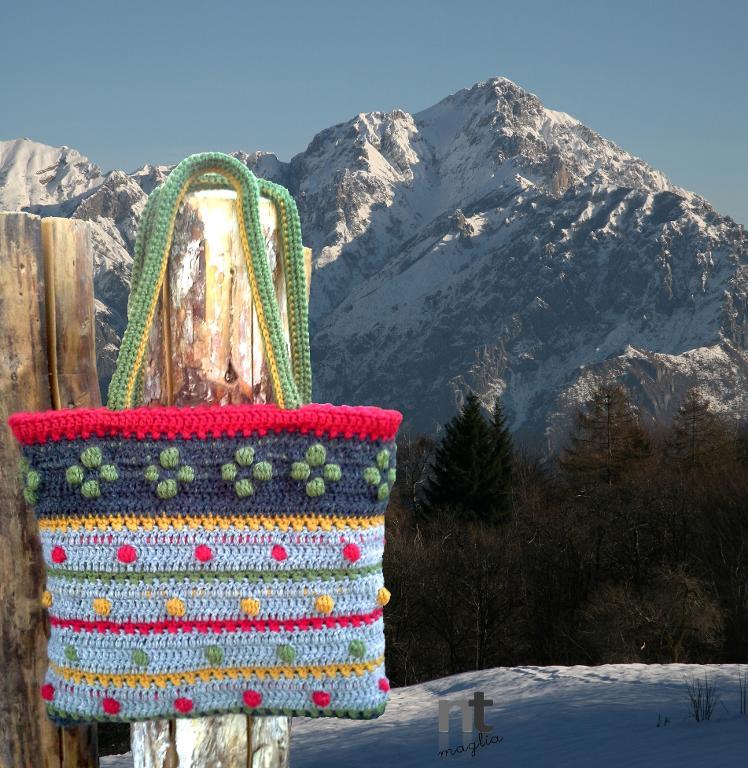 Photo via NT maglia
Sportina Biancaneve
Popcorn stitch in different colors can help create fun designs, like the one on this tote. The popcorn stitch is paired with double crochets that make the tote work up faster than you think.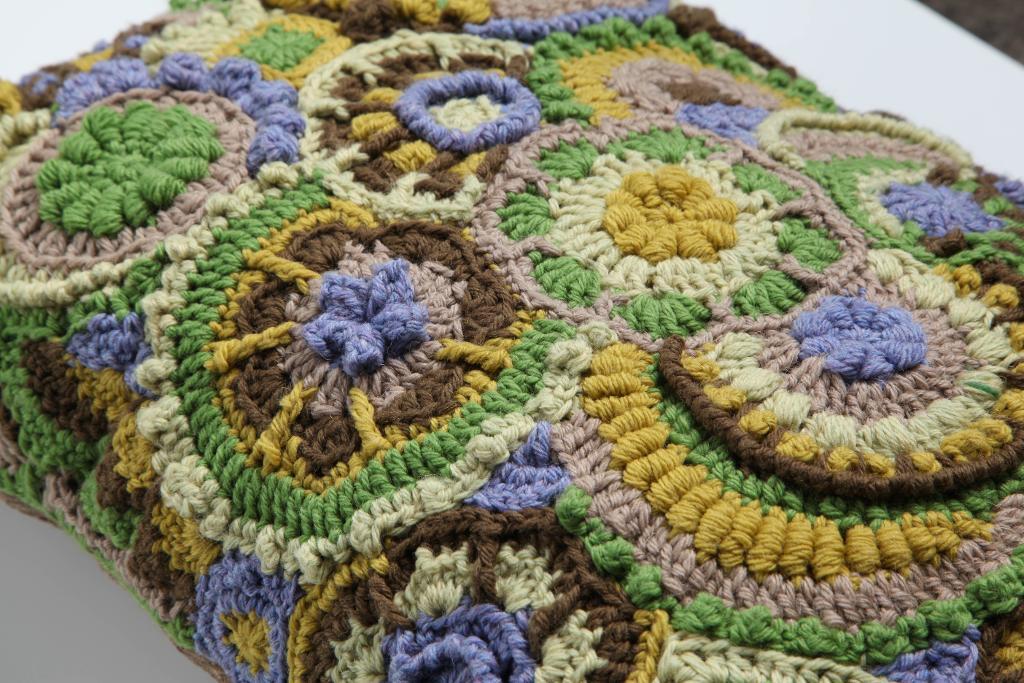 Photo via Myra Wood
Freeform Crochet Pillow
The popcorn stitch certainly comes in handy when you're scrumbling! For those who've never heard of scrumbling, it's the process of making your own unique freeform crochet fabric. That fabric can be turned into almost anything, from pillows like the one pictured above to totes, scarves, and embellishments. Enroll in the Freeform Crochet class with Myra Wood and you'll be on your way to scrumbling your very own crochet fabric to make whatever you'd like, including this pillow.
Enroll in Freeform Crochet with Myra Wood here.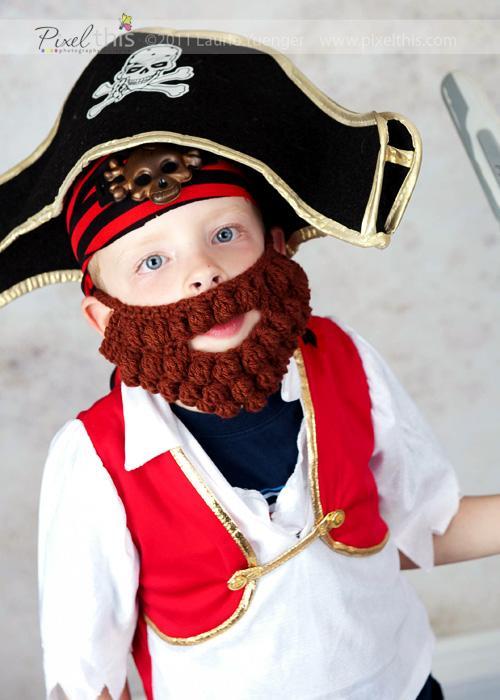 Photo via SalenaBaca
Beard and Beanie
Want to show texture in a crochet pattern? Try popcorn stitch. Sure, you could crochet this adorable pirate beard using single or double crochets. But why would you when the popcorn stitch brings such a cool texture to it?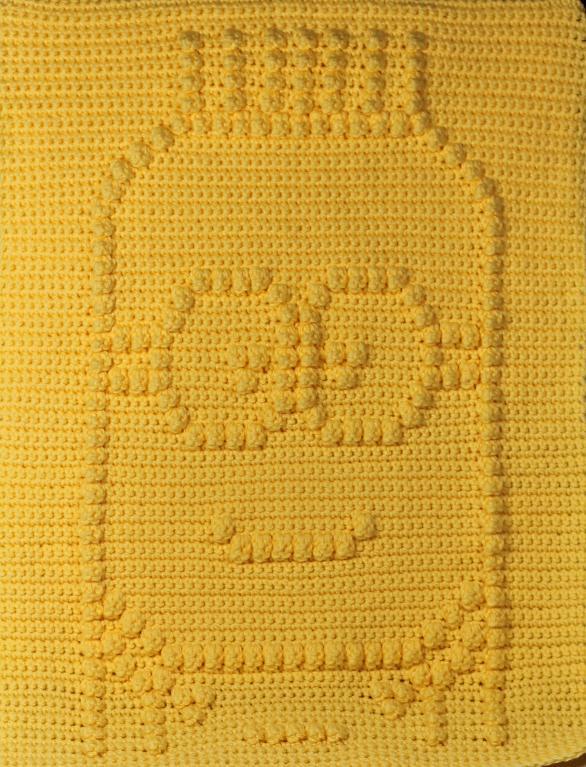 Photo via Marilyn Sehn
Minion Baby Blanket
This cute baby blanket is a great example of how popcorn stitch can create simple designs in your crochet. Want to make your own design? Plot the outline with graph paper and use it as a chart for your project!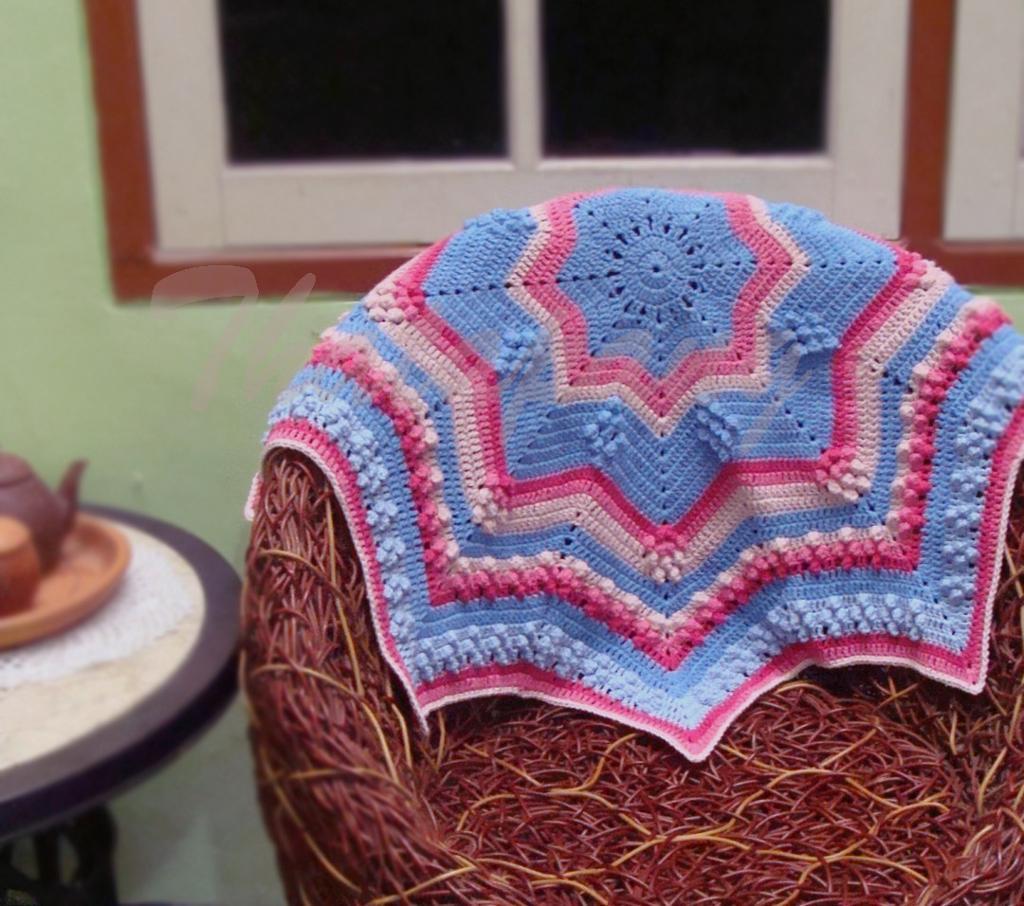 Photo via Thalenta
Star Popcorn Blanket
A blanket with some texture instantly feels cozier and warmer. Add a little extra dose of comfort to your crochet blankets using the popcorn stitch! This star blanket makes use of the popcorn stitch throughout, and the blanket shape makes it unlike other crochet blankets you've made before.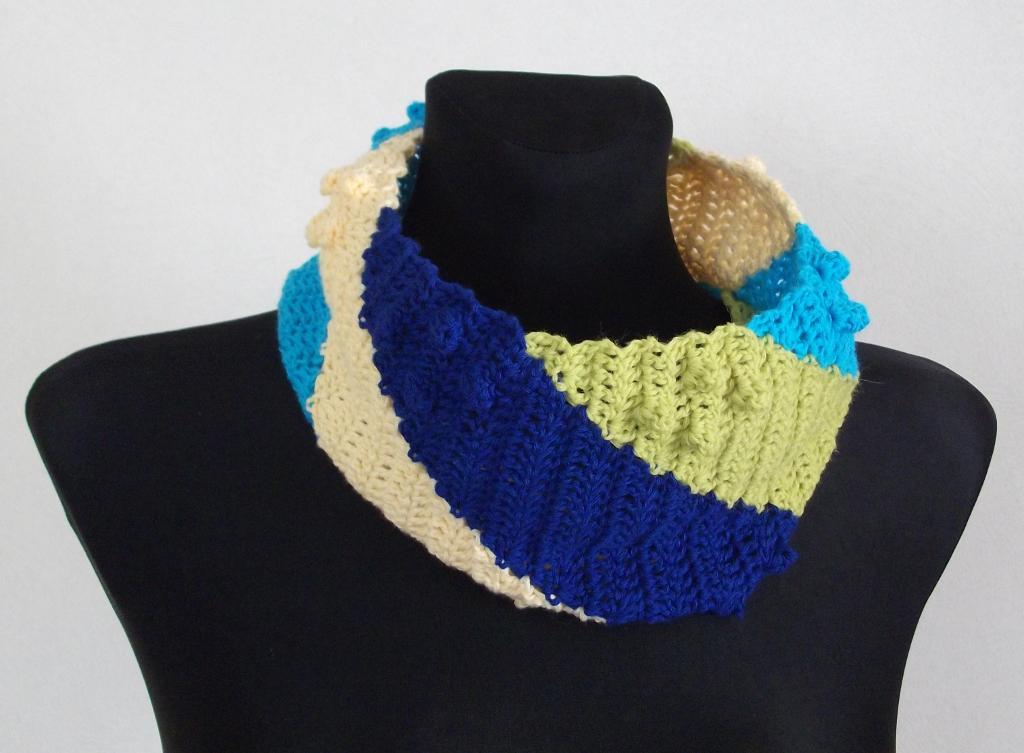 Photo via ElevenHandmade
Whirl Cowl
Tired of the same old cowl season after season? Popcorn stitches — and a great color palette — set this cowl apart from the other plain-Jane cowls. It's a total stash buster, too, since you only need a few yards of each color.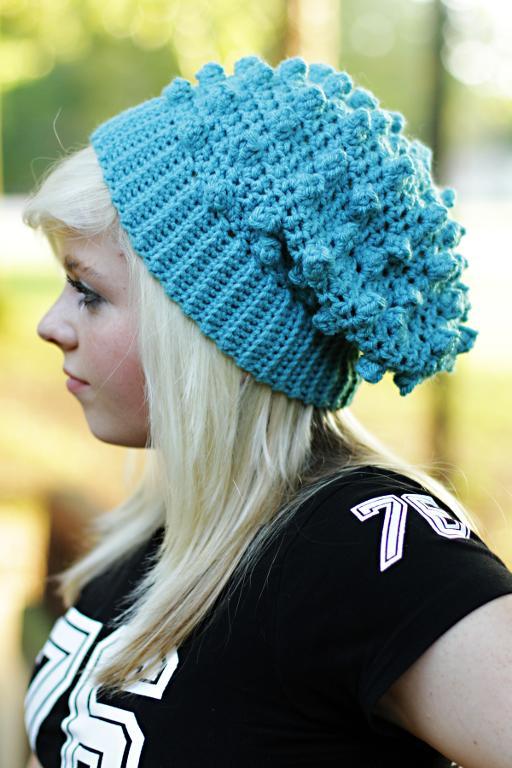 Photo via Innerhooker
Popcorn Slouchy Hat
No holding back on this hat. Popcorn stitch is everywhere! This is the ideal pattern if you want to practice your popcorn stitches. If the first hat goes well, why not make a few more as gifts?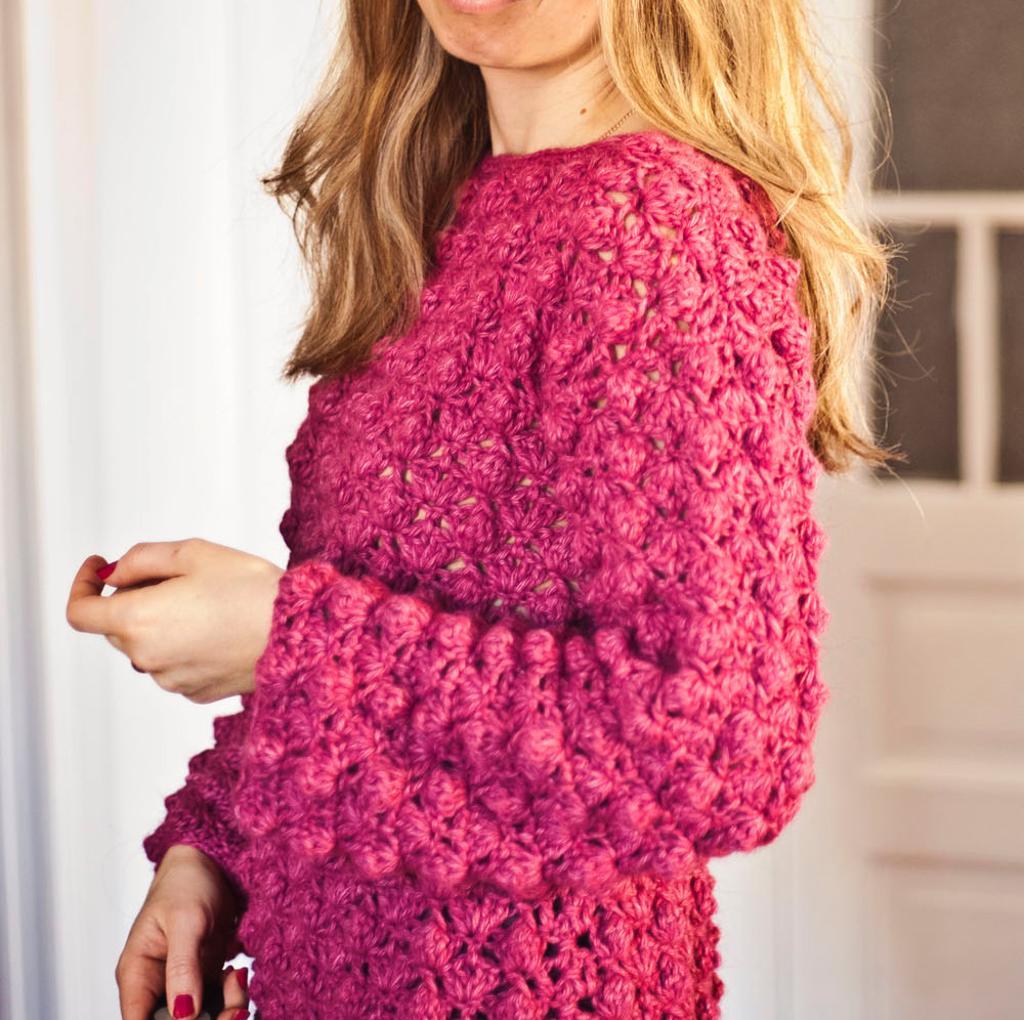 Photo via MonPetitViolon
Ladies Popcorn Sweater
Popcorn stitch helps create an open, airy pattern, so be prepared to wear another layer underneath this sweater. The layering also makes it a great sweater for different seasons, so no need to store it with your rotating seasonal clothing.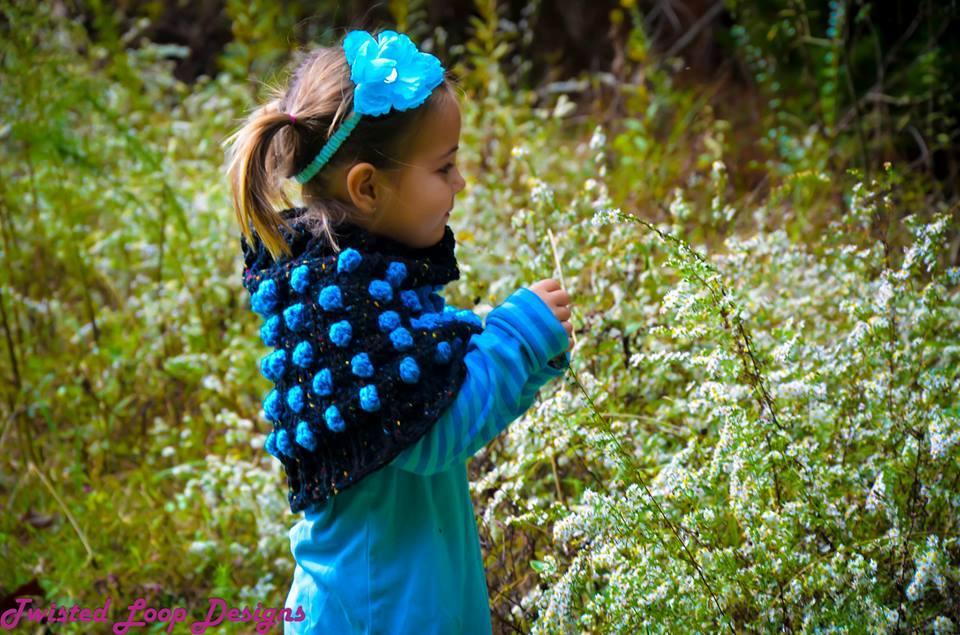 Photo via Punkrawkpookie
Polka Dot Capelet and Cowl Combo
I'm a fan of polka dots, so this capelet made me very happy. Popcorn stitch helps create the 3-D polka dots on the capelet, and it also gives the capelet a little more warmth. Sizing covers everyone from kids to adults. How about a matching one for you and the kiddo in your life?
Have you ever tried the popcorn crochet stitch before? How did it turn out?