When did poncho knitting patterns become so cool? For most of us, ponchos bring up memories of elementary school. Picture the itchiest, fringy-est poncho you can imagine, and that's probably the poncho many of us wore as kids.
Today, however, we welcome the comfort and ease of a modern poncho patterns. Gone are the days of ill-placed fringe and random color palettes; we have elegant options that are just as beautiful as our favorite sweaters. And if we're honest, the poncho is definitely more comfortable than any other outerwear.
Put those nightmares of itchy fringed ponchos to rest with these modern, stylish poncho knitting patterns and kits that might just replace your usual outerwear.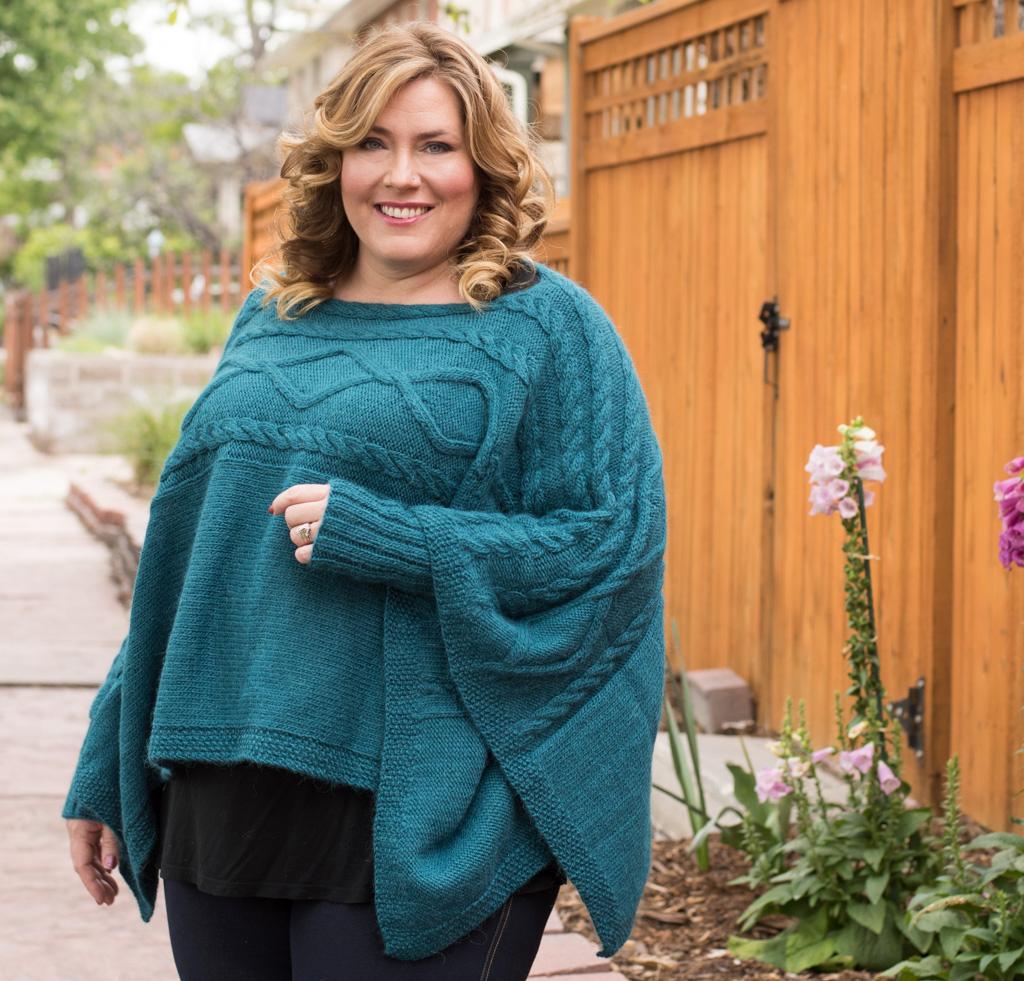 1. Madison Poncho Kit
No, your eyes are not deceiving you: This poncho has ribbed sleeves to keep you even more cozy. The drape of this poncho means that you can wear it open on milder days or snuggle into it on colder days. There are dozens of colors to choose from in this machine-washable wool, and the kit comes with both the yarn and the pattern.
Photo via Craftsy member patricelongmire
2. Beginning Poncho
Never stitched a poncho before? The construction and basic stitches in this poncho make it the perfect pattern for a first timer. In fact, designer patricelongmire thinks it's a great option for beginners who are tired of knitting scarves to practice their stitching.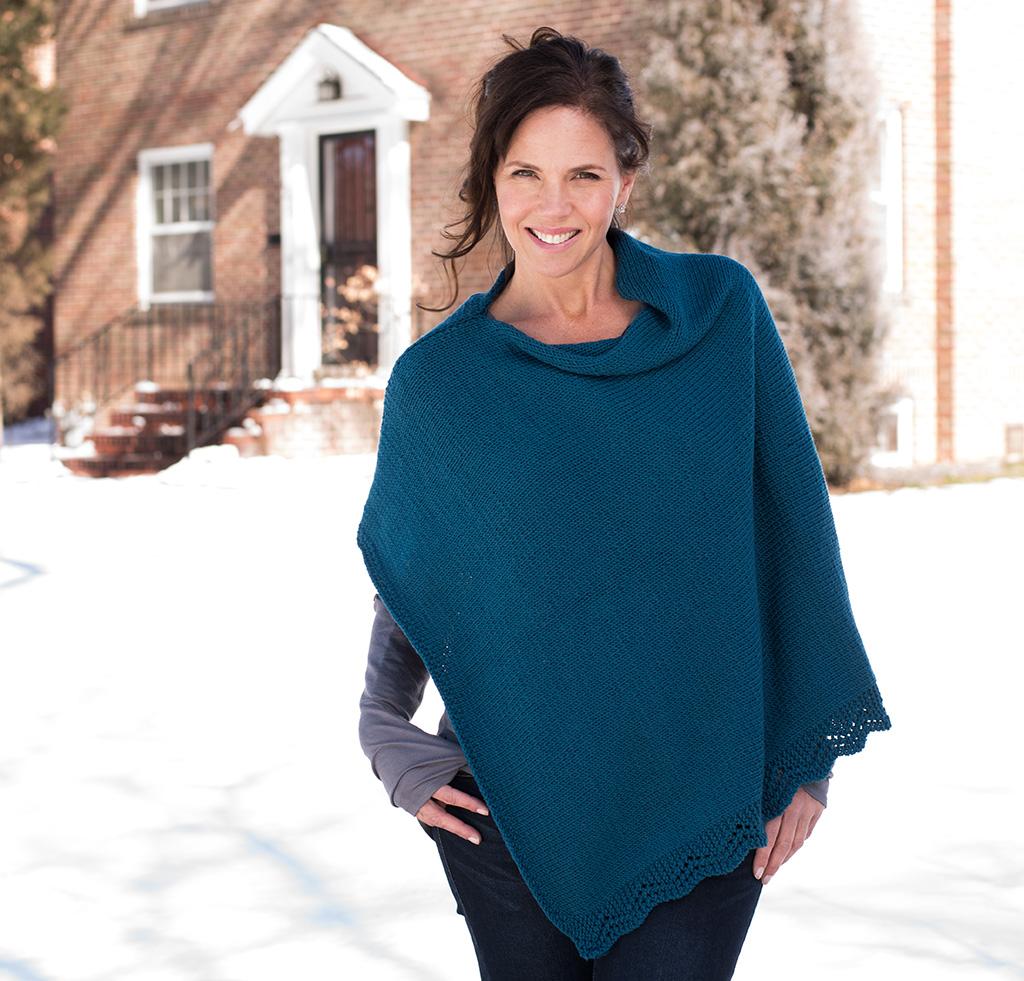 3. Poncho Kit
This is a great pattern to work on while you're watching a movie, chatting at stitch group or listening to an audiobook since it has simple stitches and minimal shaping. The lacy edge gives this poncho an elegant touch, but that doesn't mean that you can't wear it with jeans and a T-shirt. The yarn that comes with the kit is a beautiful superwash merino that you can machine wash and tumble dry.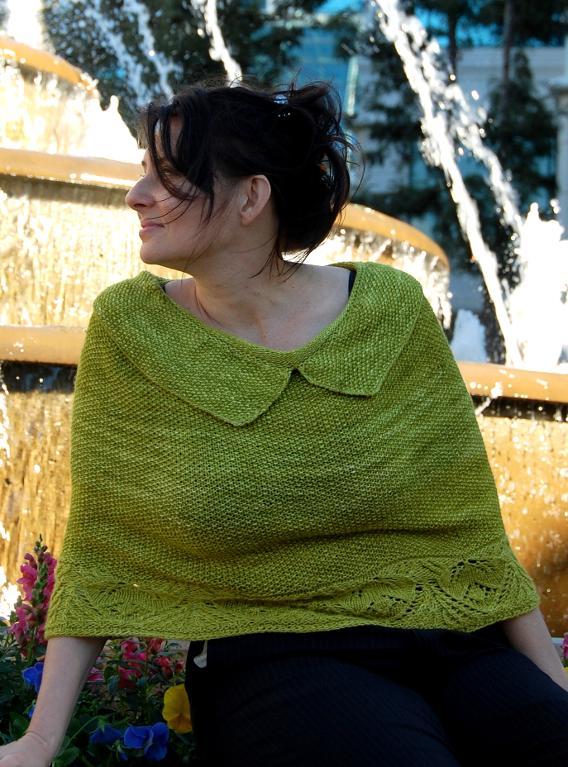 Photo via Craftsy member mona8pi
4. Castalia Poncho
I was first drawn to this poncho because of its unique collar, but then I spotted that gorgeous edging. Wow-za! The poncho's name, Castalia, is a synonym for the water lilies that appear around the border. The poncho pattern comes with instructions for four different sizes so that you can get the perfect fit.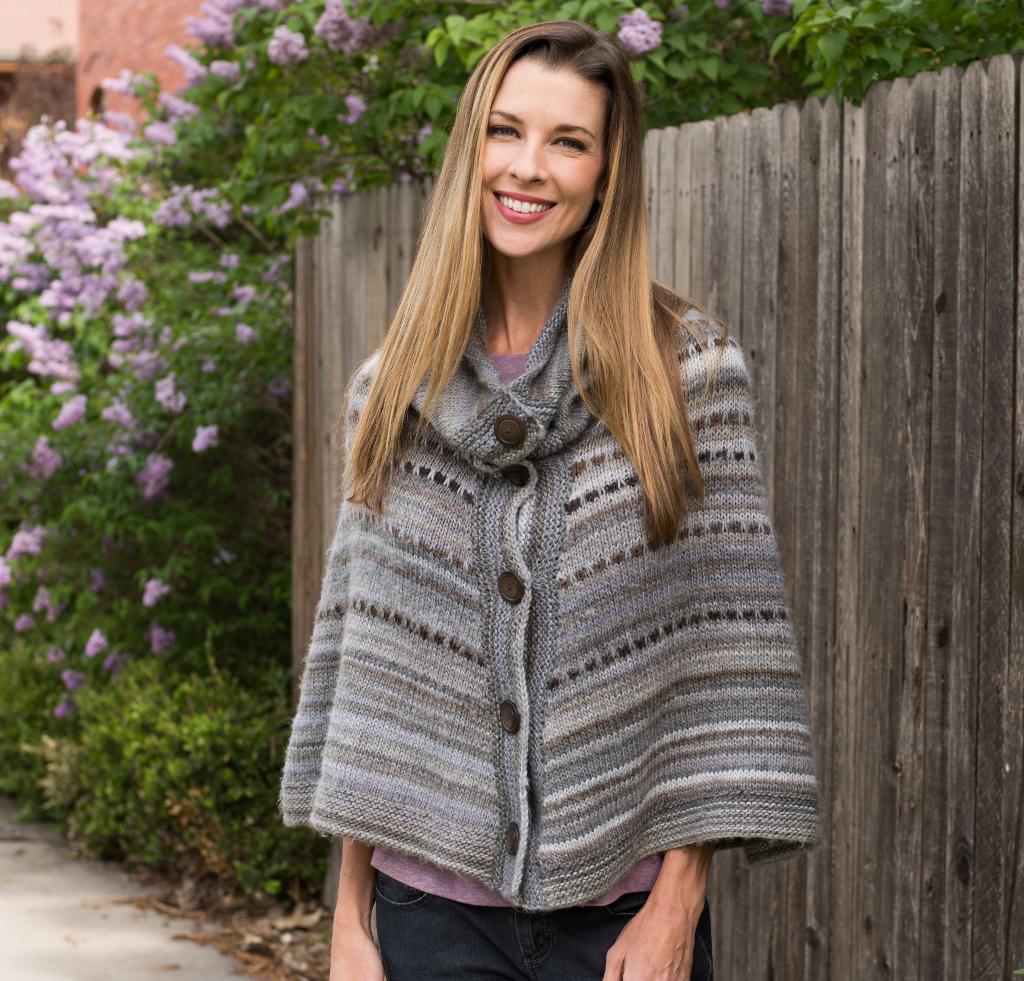 5. Stonehenge Poncho Kit
In the mood for some colorwork? This poncho features two neutral yarns that will go with anything in your wardrobe. The buttons and collar offer plenty of styling options, like folding the collar down to expose the neck or fastening it up close to you when you're chilly.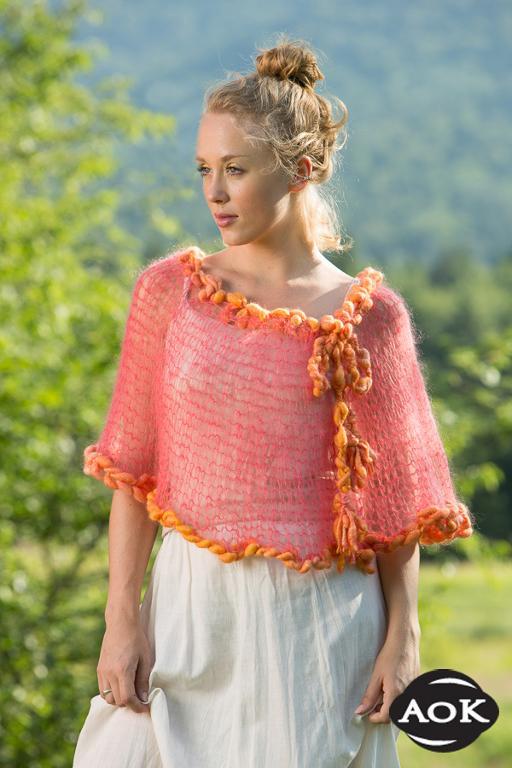 Photo via Craftsy member ArmyofKnitters
6. High Peak Poncho
Ponchos are generally worn for warmth, but some ponchos are meant to make a statement. That's certainly the case with this lofty poncho! Choose either the short or long length and knit it up in a fuzzy mohair that shows off the softness of the fiber.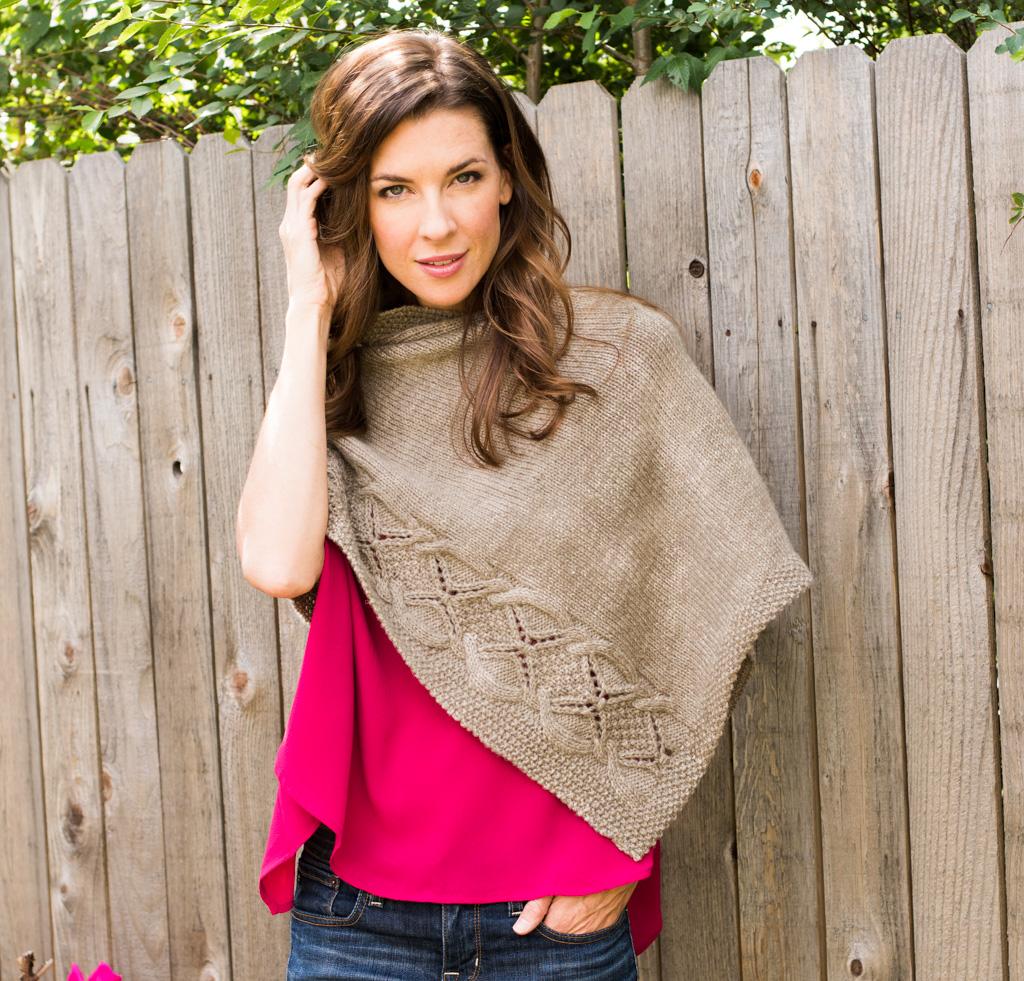 7. Wanda Estelle Poncho Kit
If you're tired of the same old rectangular poncho, try something asymmetrical instead. There are dozens of color options with this kit, and all of them are guaranteed to give stitch definition to those criss-crossed cables. I love the styling in this photo of the neon shirt peeking out from the neutral poncho.