Crafters are aesthetic individuals who often love many different forms of art, poetry included. In fact, some crafters are so inspired by poems that they turn their inspirations into patterns…
Here are 10 lovely knit and crochet patterns inspired by poetry.
Poem-Inspired Crochet Patterns
1. She Walks in Beauty Fingerless Gloves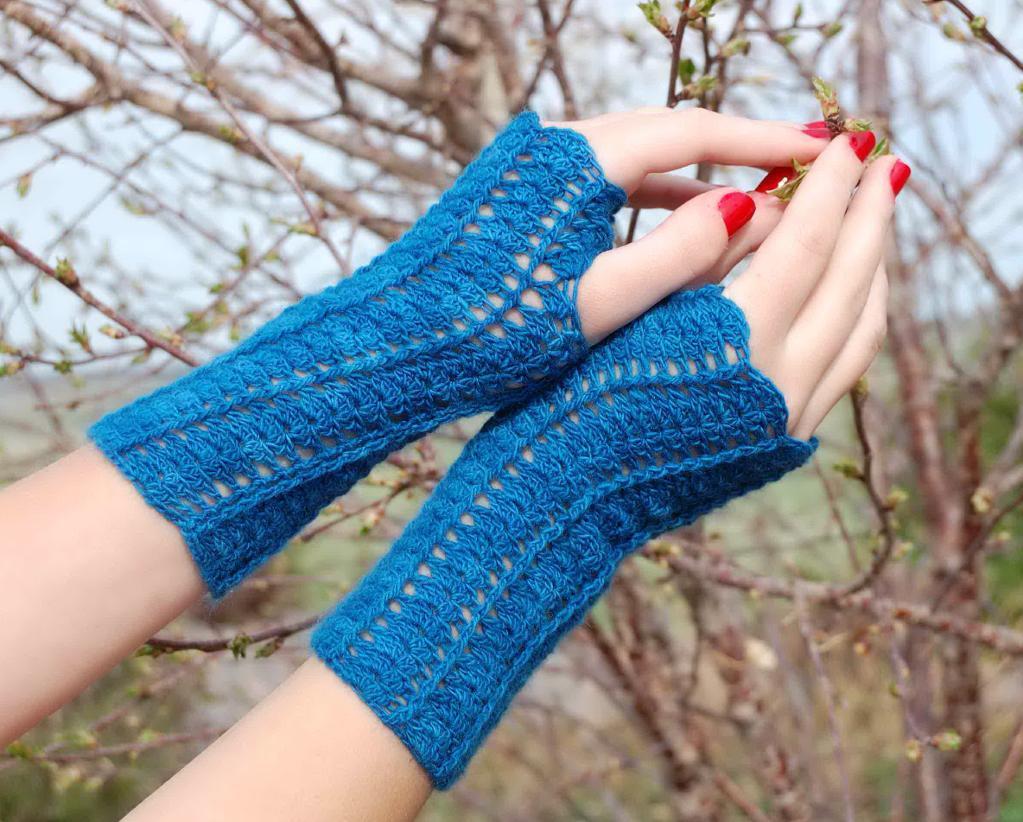 Image via Bluprint member MercifullyMade
Lord Byron wrote a poem titled She Walks in Beauty that begins, "She walks in beauty, like the night/ Of cloudless climes and starry skies". This beautiful poem about a special woman and her contrasting features was the inspiration for the She Walks in Beauty fingerless gloves crochet pattern. This pattern is worked in beautiful blue lace weight yarn and incorporates shell stitches and post stitches for a textured but lacy design. Crochet designer MercifullyMade says that these gloves are "perfect for tea parties and balls, or just to wear anywhere".
Get the She Walks in Beauty Fingerless Gloves crochet pattern here.
2. Polyhymnia Convertible Crochet Cowl / Hat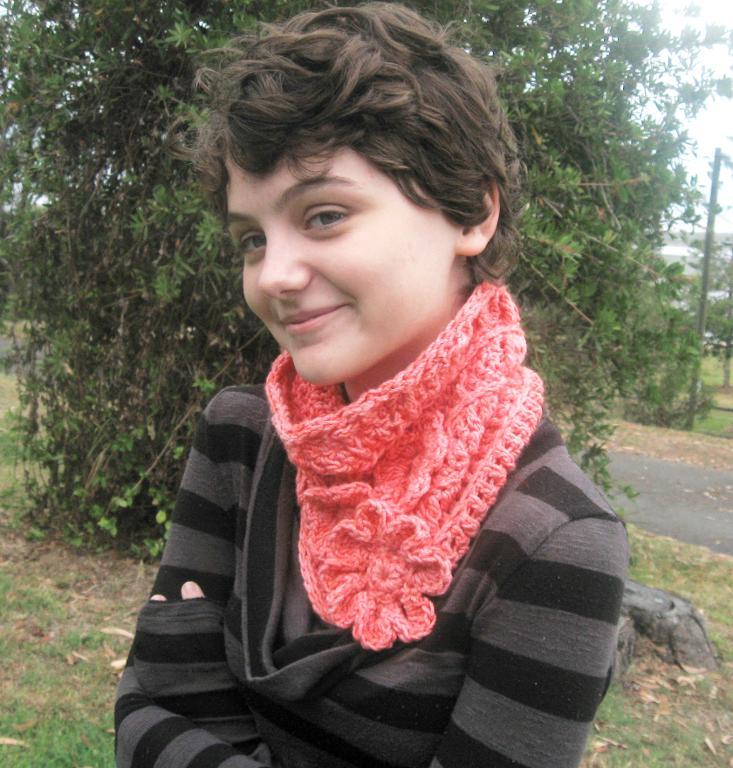 Image via Bluprint member Sarahjanedesign
Crochet designer Sarahjanedesign is a mother of eight who has been knitting and crocheting for four decades. She sought to create a set of patterns inspired by The Muses of Greek mythology – the goddesses who inspired literature, the arts and science. She began with Polyhymnia, the muse of sacred poetry, dance and eloquence. This is a unique crochet pattern that can be worn as a cowl or converted into a hat, like poetry in motion.
Get the Polyhymnia Convertible Crochet Cowl/ Hat crochet pattern here.
3. Hootie Who Owl Ornament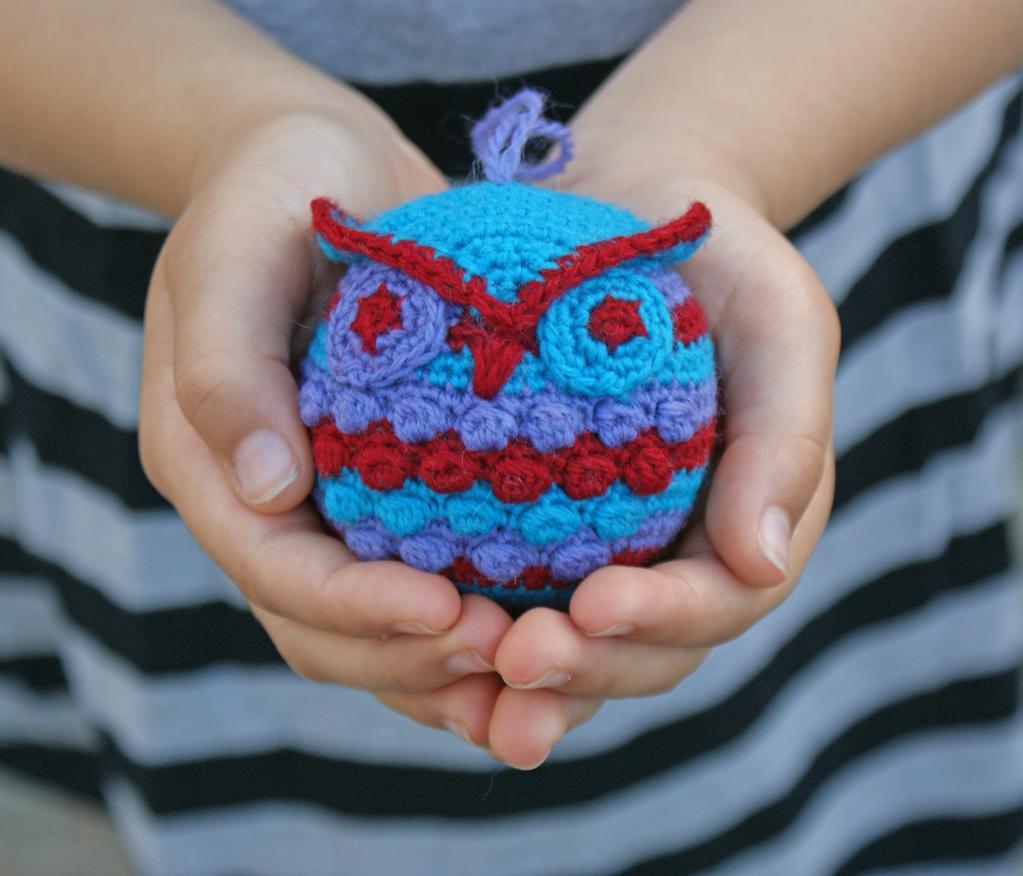 Image via Bluprint member Deja Jetmir
Crochet designer Deja Jetmir of Crochet Ever After shares that she fell in love with owls when she was young and saw the macrame owl that her great grandfather kept in his living room. It had the Wise Old Owl poem written at the bottom of the and she says, "to this day it's the only poem I can quote verbatim". She wanted to honor that poetic inspiration so she created this crochet owl ornament pattern.
Get the Hootie Who Owl Ornament crochet pattern here.
4. Sugar and Spice Crochet Headband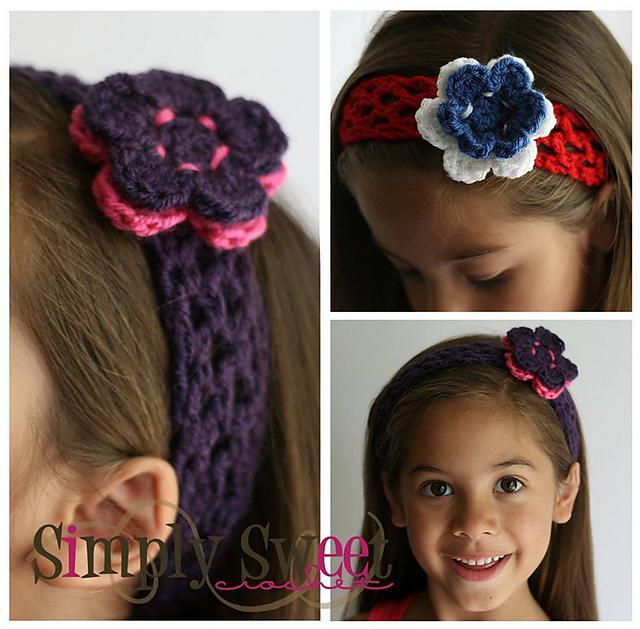 Image via Bluprint member simplymelinda
Do you remember the old rhyme that says that "girls are made of sugar and spice and everything nice?" That's the poem that inspired this crochet headband pattern for little girls. Now we just need a complementary pattern for boys inspired by "snails and puppy dog tails"!
Get the Sugar and Spice Headband crochet pattern here.
5. Floral Crochet Scarf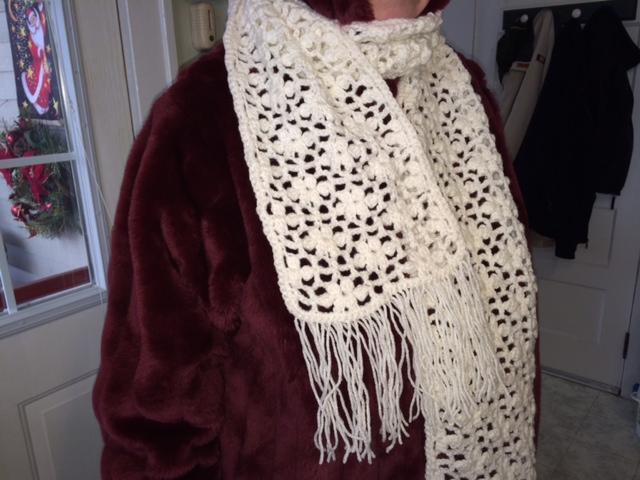 Image via Bluprint member Originals by T
Although this beautiful floral crochet scarf pattern wasn't necessarily inspired by a specific poem, designer Originals by T actually includes a poem with the pattern. The idea is that you can give the poem with the scarf if you are creating a gift for someone. What a lovely sentiment!
Get the Floral Crochet Scarf pattern (and accompanying poem) here.
Poem-Inspired Knit Patterns
1. Lady of Shalott Knit Purse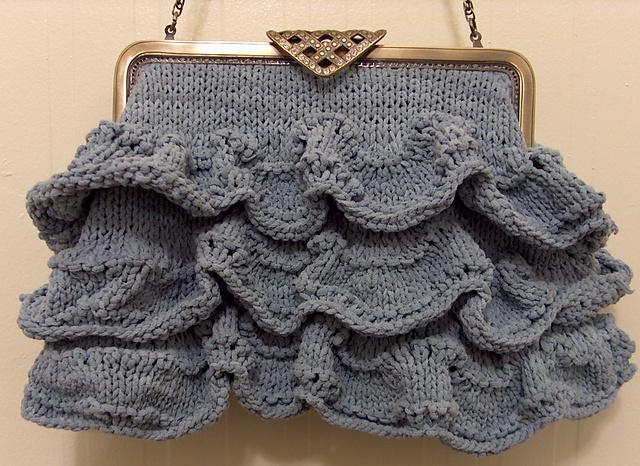 Image via Bluprint member Vanessa Ewing
The Lady of Shalott is a long poem by Alfred Lord Tennyson about a woman of Camelot who lives in a tower and is cursed so that she can't look out at the world by must weave images on her loom. She is called to look at the world and the curse is activated.
She leaves her tower and floats down a river to her death. Knit designer Vanessa Ewing explains that "the three tiers of undulating waves of lacy powder blue ruffles" in this purse pattern are "like the water the lady passed through on her boat". The bent heart clasp that the pattern calls for is for her broken heart.
Get the Lady of Shalott knit purse pattern here.
2. Ghazal Cowl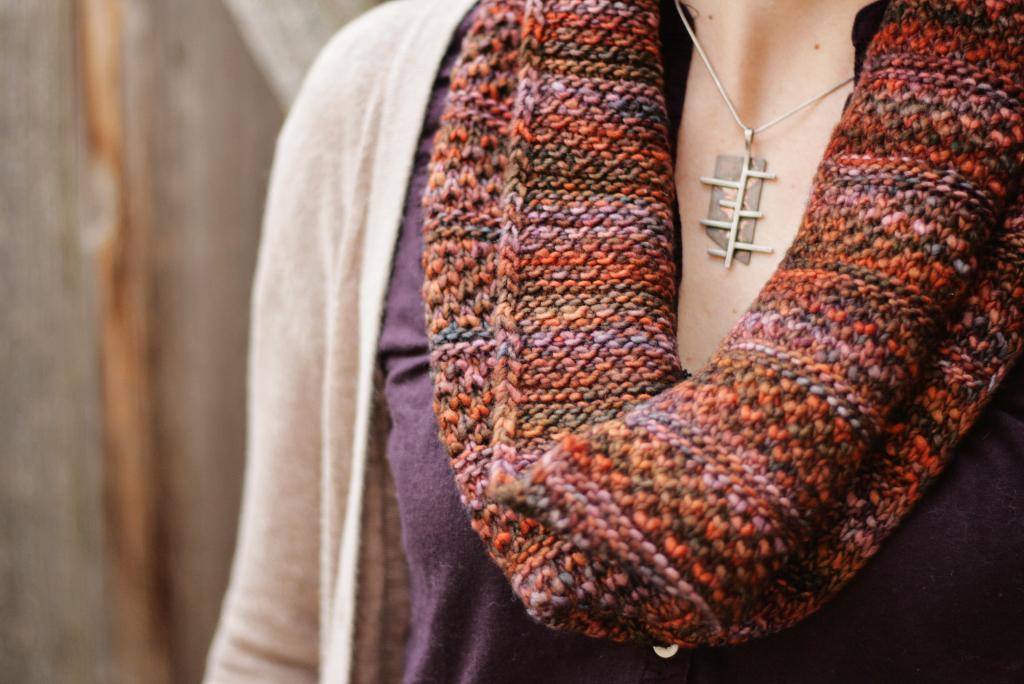 Image via Bluprint member KatherineLeek
Oregon-based knitting designers KatherineLeek explains:
"A Ghazal, pronounced 'huzzle', is an ancient Persian poem of love. The rhymes repeat in a familiar lilt, much like a sonnet. And the subjects, though always tied to love, are as varied as that most complex of emotions. Unrequited. Romanticized. Illicit.

This cowl's pattern repeats with a flowing rhythm, making it a simple, enjoyable knit. Yet the options for yarn-weight and length, plus its beautiful blending of variegated colorways, give you endless possibilities. Knit it and fall in love over and over again."
Get the Ghazal Cowl knitting pattern here.
3. Asking for Roses Knit Shawl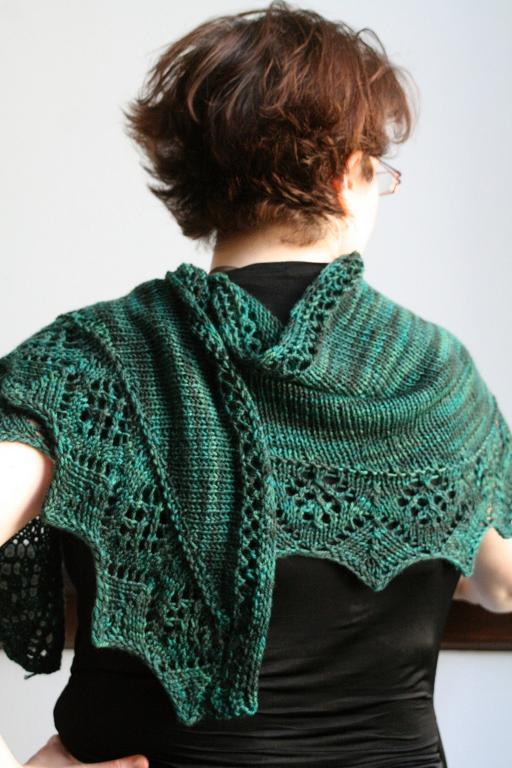 Image via Bluprint member indigirl
Knit pattern designer indigirl was inspired to create this crescent shawl by the Robert Frost poem titled Asking for Roses. She explains that in the poem there is an abandoned house and that she can picture the woman in the poem wearing this knit shawl as she walks through the garden of roses to open the door of the home.
Get the Asking for Roses Shawl knitting pattern here.
4. Haiku Slouchy Hat and Matching Arm Warmers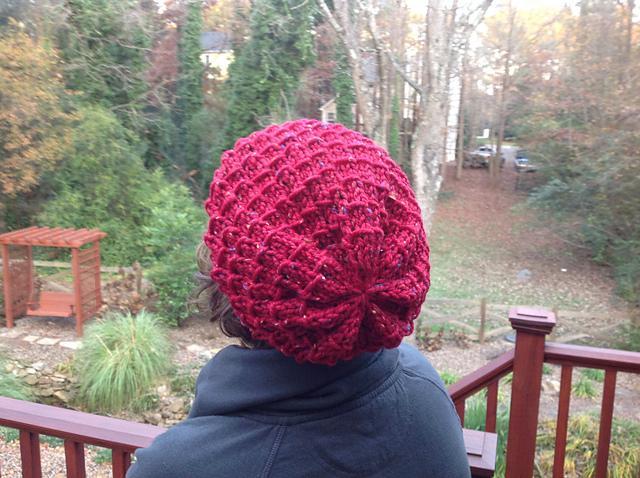 Image via Bluprint member CharKohl
Kajiwara Hashin was a 19th century Japanese poet known for a particular haiku. Knitting pattern designer was inspired by a winter poem from this writer to create a slouchy hat pattern and a matching pattern for arm warmers. These knit patterns are very versatile. The hat pattern has instructions to create a headband variation and the leg warmers can be worn as arm warmers but also have information for adapting to create boot cuffs.
Get the Haiku Slouchy Hat knit pattern here.
Get the Haiku Leg/ Arm Warmers knit pattern here.
5. A Bee's Experience of Clover Knit Clock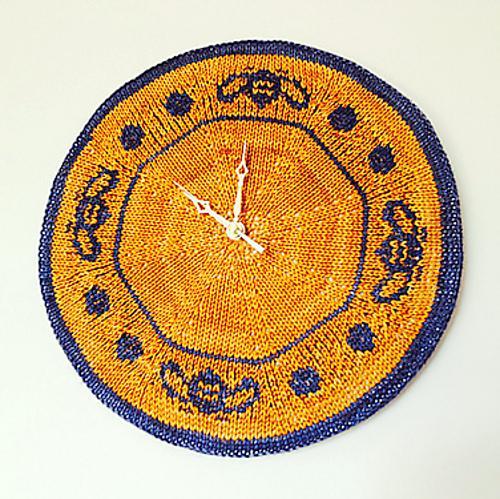 Image via Bluprint member mona8pi
This beautiful knit clock pattern was inspired by the Emily Dickinson poem The Bee. She wrote "Oh, for a bee's experience/ Of clovers and of noon!" Designer mona8pi elaborates, "the bee is always associated with industry, implying time: the time of the day, the time of the seasons", which makes it a terrific inspiration for a clock pattern.
Get the knitting pattern for A Bee's Experience of Clover clock here.
What is your favorite poem?
Get Yarn You'll Love, Fast!
Find the yarn you need for your next project, at the right price.Shop yarn now>>