Are you a scrapbooker who is drowning in Project Life cards? Pocket scrapbooking is very on trend right now – and these cards are available everywhere. While using pocket pages can be fun, there are many other ways to use up your stash of 4" x 6" and 3" x 4" cards. Keep reading to learn how you can turn these cards into a fun, interactive mini album.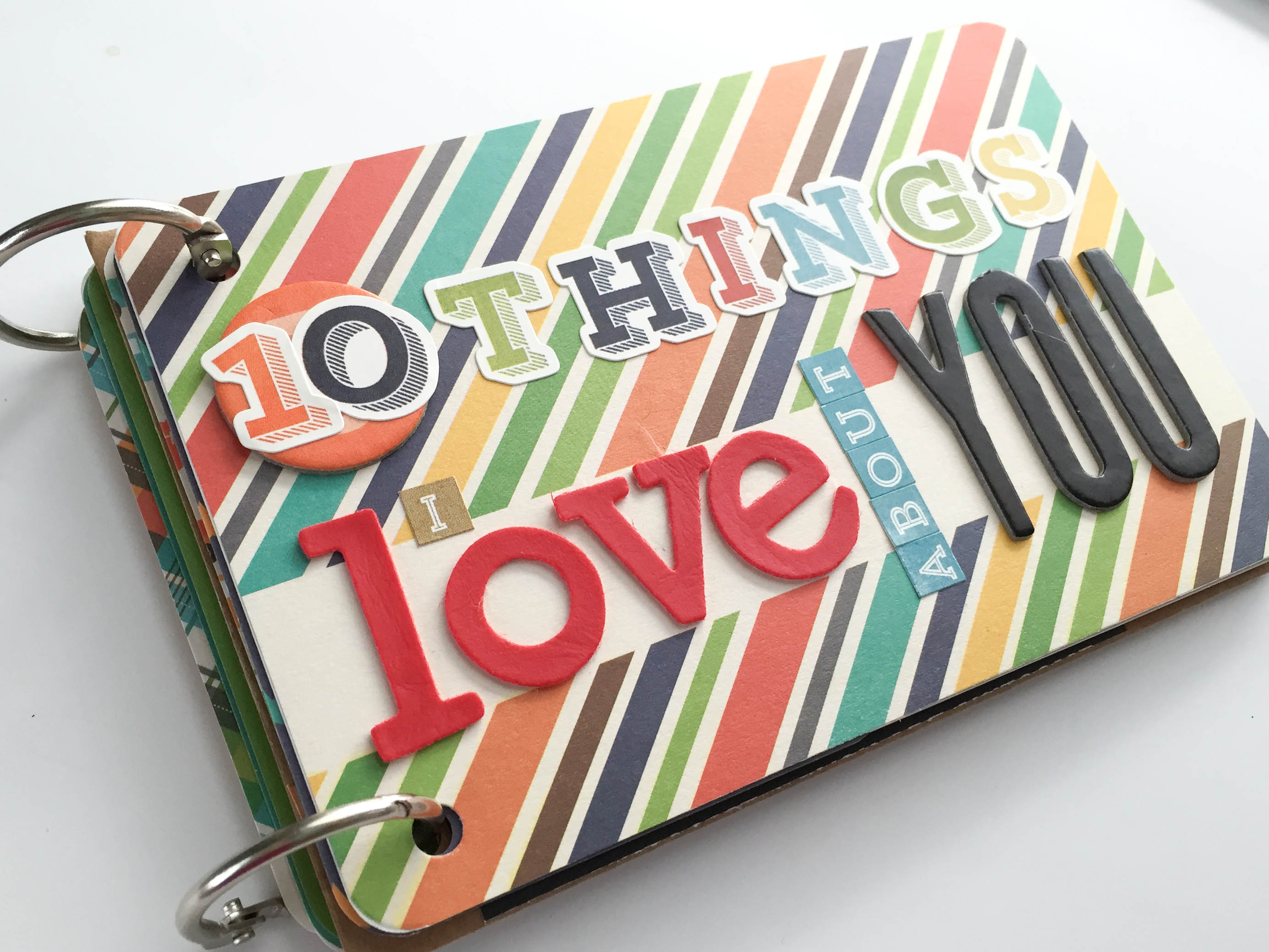 How to make a mini album
Supplies you'll need:
Project Life/Pocket-style scrapbook cards (4"x6" or 3"x4" in size)
Paper trimmer and/or scissors
Chipboard/cardboard
Permanent acid-free adhesive
Hole punch or binder punch
Corner rounder punch
Ribbon and/or key rings
Photos
Various matching embellishments (optional)

Step 1:
Decide what size you want your album to be. I chose to create a 4″ x 6″ album with various 3″ x 4″ cards mixed in. Feel free to mix various sized cards — doing this adds dimension, texture and interest to your album.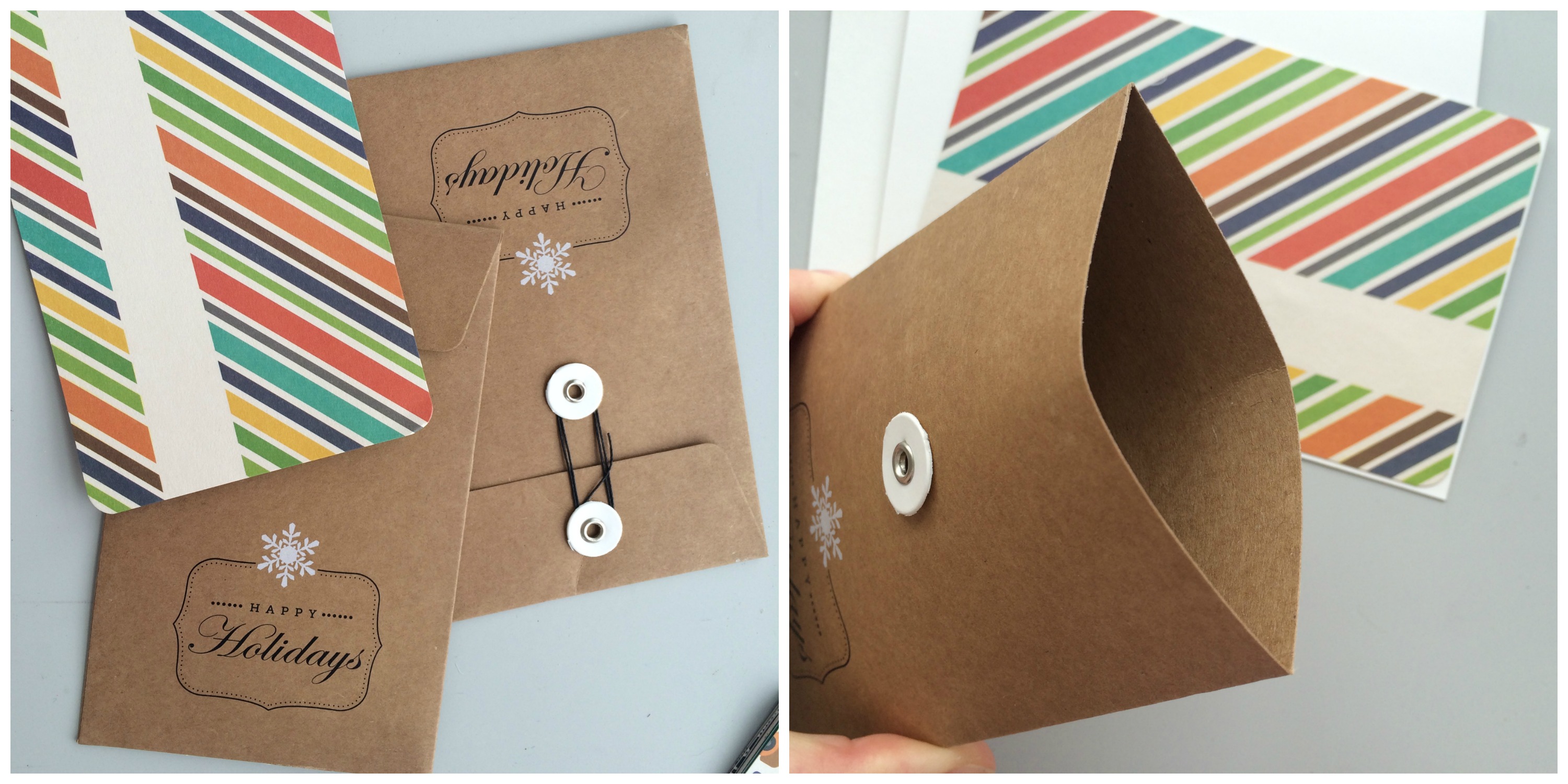 Tip: Get creative with your pages! Instead of plain cardboard, try using an envelope for one of your pages. Simply seal an envelope shut and trim the end off. Don't worry if the envelope color or design doesn't match your theme, as you will be covering it up. This envelope page will add an interactive element to your album. You can use it for storing extra photos, journaling cards, etc.

Step 2:
Trim some chipboard or cardboard to the same size as your cards. Use strong permanent adhesive to adhere each card to the front and back of the chipboard. Trim off any excess chipboard and if you prefer, round the corners using a corner rounding punch.

Step 3:
Punch holes in your pages using a binder punch (creates two evenly spaced holes). Or, simply use a single hole punch and punch on marked spots to create even holes on each page.

Step 4:
Create your cover page. You can include a photo or simply a text title. Be sure to add extra adhesive to any stickers or embellishment to ensure they will stay put with all the handling and page turning.
Step 5:
It's time to print, trim and adhere your photos, Keep in mind that it's OK for some pages (especially the smaller accent cards) to be free from photos. You can reserve these pages for journaling, or fun embellishments.

Step 6:
Journal and embellish — this is where it gets fun! Print your journaling on the computer or write it by hand. This is another excellent way to use up the standard grid lined pocket cards, which are wonderful for journaling and text. Stickers and printed chipboard are quick and simple ways to embellish your pages.
Tip: If you have a lot of journaling, slide journaled cards into your envelope pages. When people look through your album, they can simply pull extra photos and journaling out of the envelope.

Step 7:
You're almost finished! It's now time to tie your album together. Use key rings or some thick ribbon to bind all your pages together. Go over any loose elements with some extra glue, and you have a completed mini album.
Will you take the pledge to use up your stash of pocket cards? What will you create? Let us know in the comments!