Have you pulled your cold-weather clothing from the back of the closet yet? There's no better time to add a few fresh new pieces than right now when the seasons are transitioning.
If freshening your wardrobe involves stitching plus-size sewing patterns, Bluprint can help. We've made shopping for plus-size sewing patterns easy with sewing kits that come with both the fabric and the pattern you need to stitch up something new.
From tops and pants to dresses, there's a wide selection available to take you from fall right into winter. Take a peek at just a few of our favorite plus-size sewing patterns!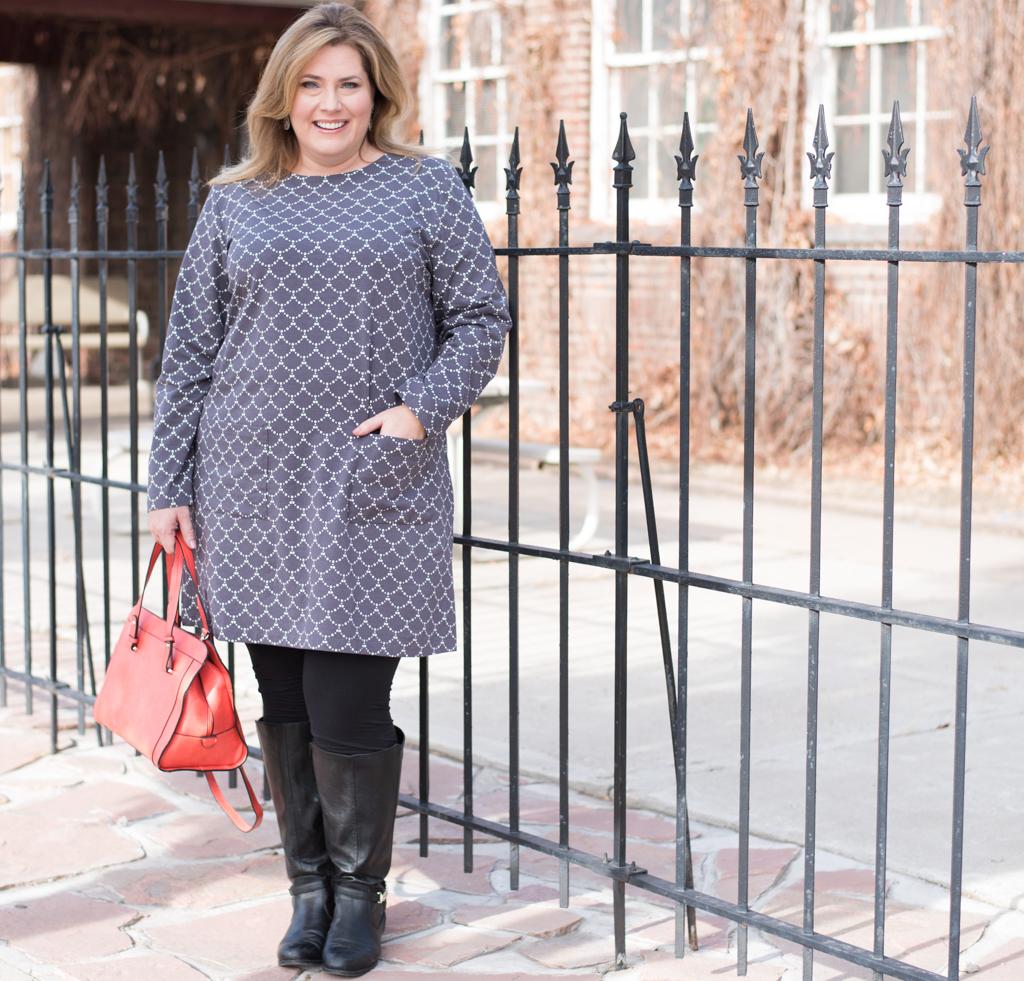 1. Style Arc Kristin Dress
I'm flipping out over the fabric choices for this kit. One fabric features bicycles while the other (pictured here) features sweet scallops. The pockets are just as functional as they are fashionable, and the cotton-spandex blend of the fabric means the dress has an easy fit that will work up in no time.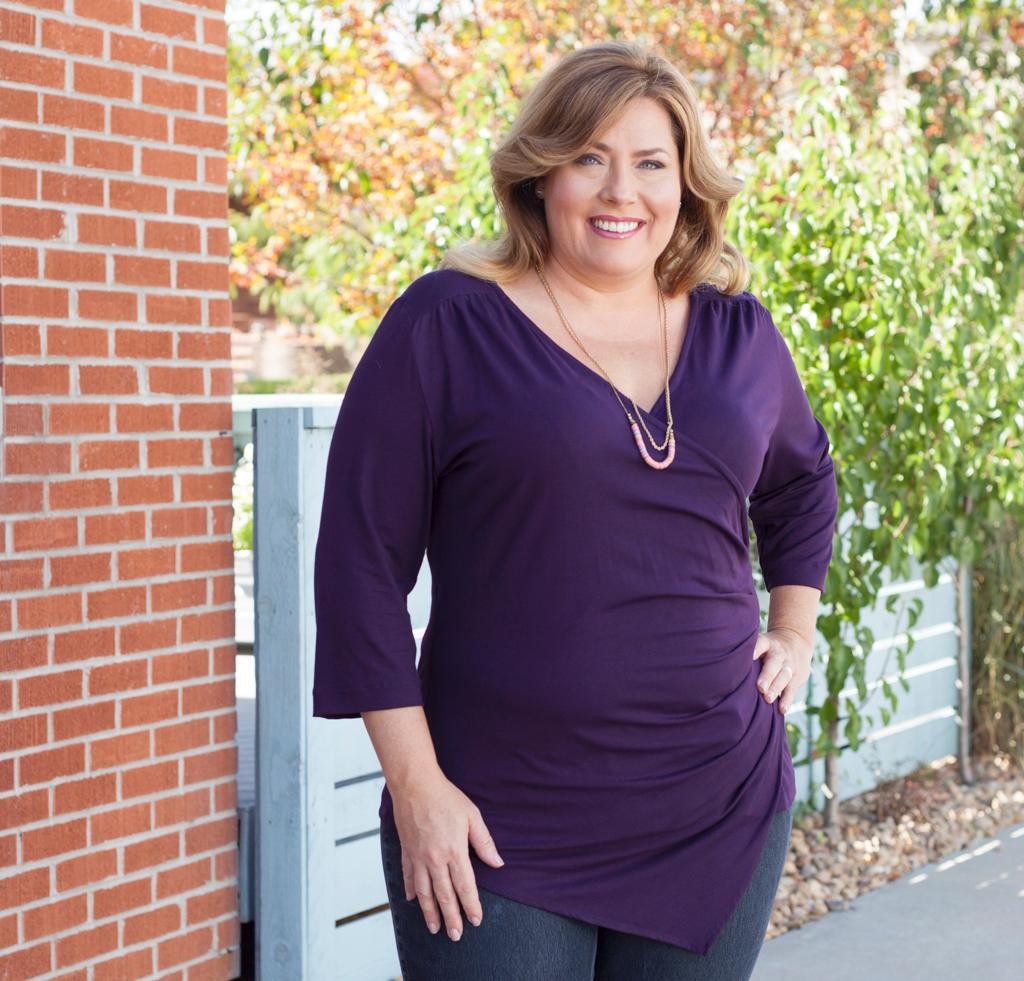 2. Fit to Flatter Knit Top Kit
A top like this is a life-saver when you're not sure what to wear. It's comfortable thanks to the knit jersey fabric, and it's also stylish enough to go with anything from jeans to dress pants. The three-quarter length sleeves make it a good transition piece between seasons.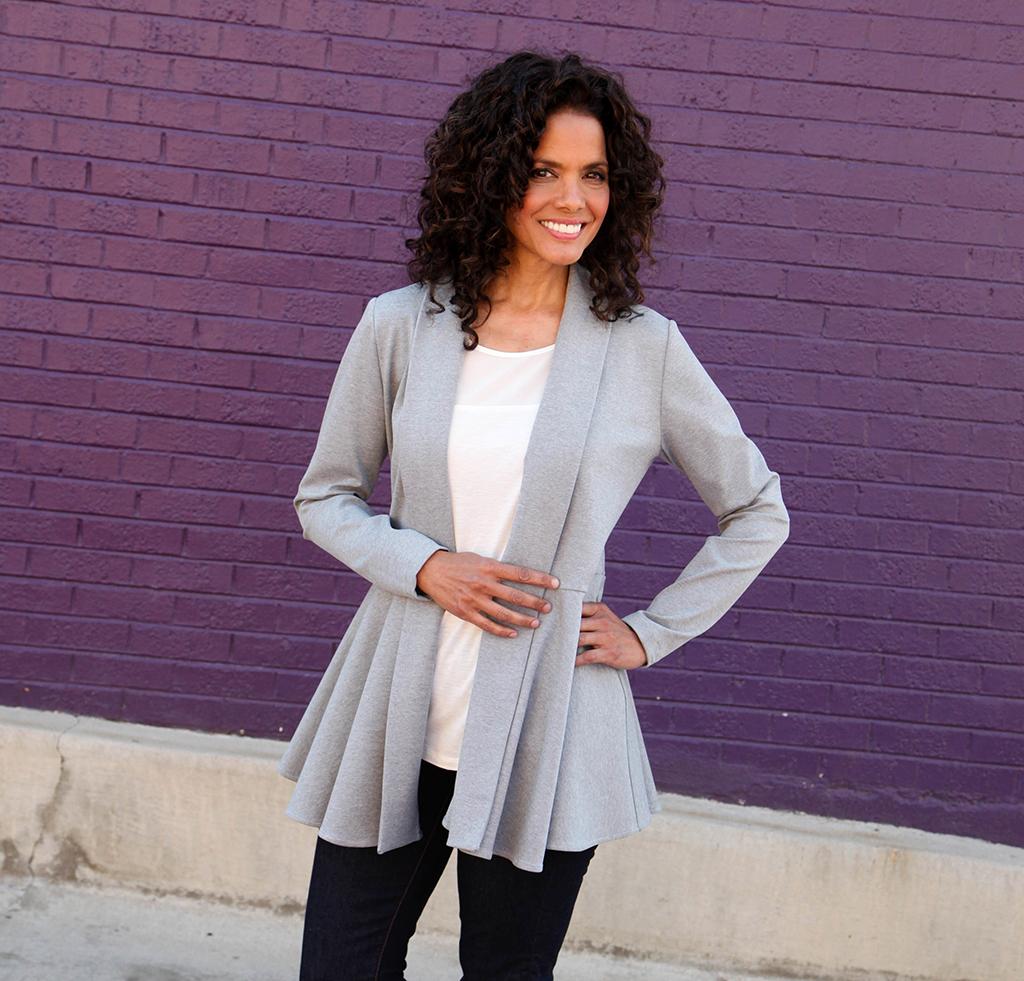 3. Couture Cardigan Kit
If you work in a cold office, you might be tempted to leave this cardigan on the back of your chair at all times. The fabric is convenient on the go, too; the ponte knit fabric is wrinkle-resistant, so you can toss it in your bag as you head out without worrying. Pair it with a belt to cinch the waist for a look that's a little less laid back.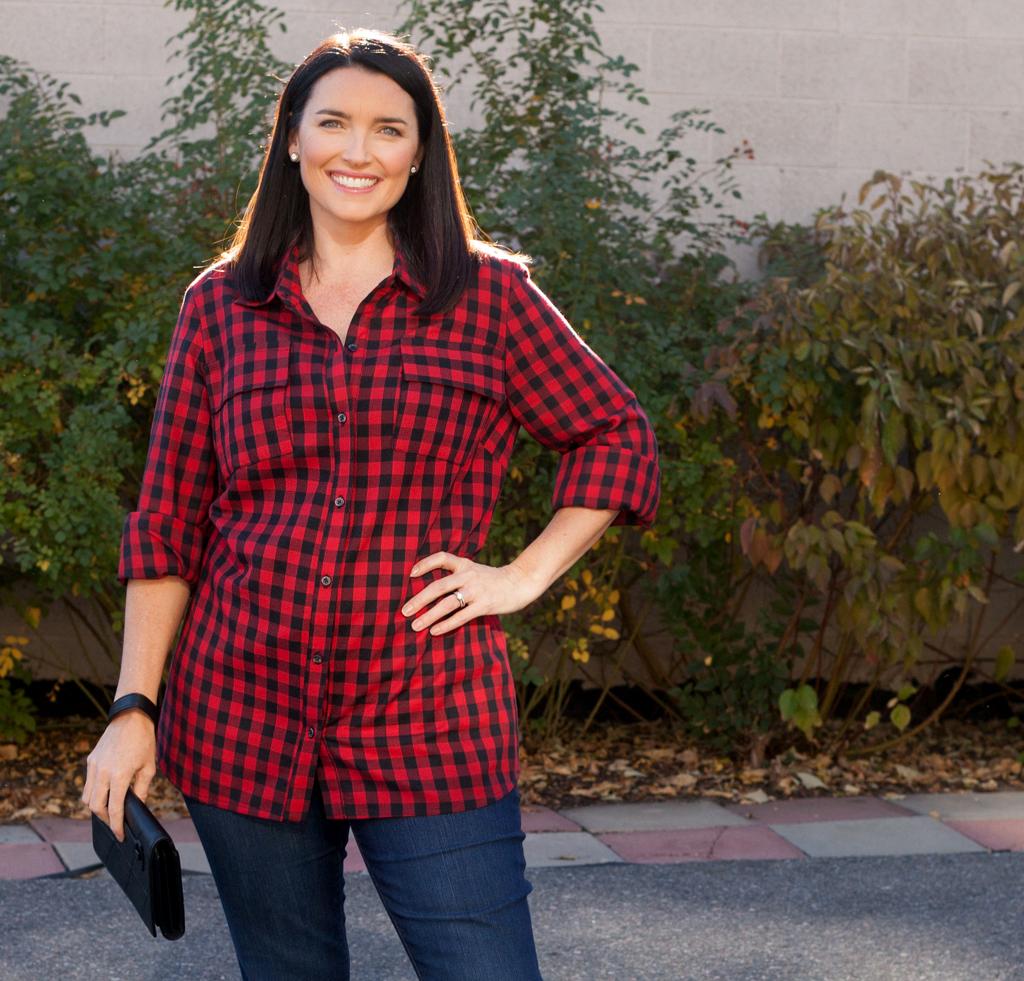 4. On the Hunt Plaid Shirt Kit
Weekend wear should be comfy and laid back, just like this plaid shirt. It looks great with jeans, of course, but you could also wear this tucked into a black skirt for a funkier look. The bottom line is that you'll be comfortable no matter what!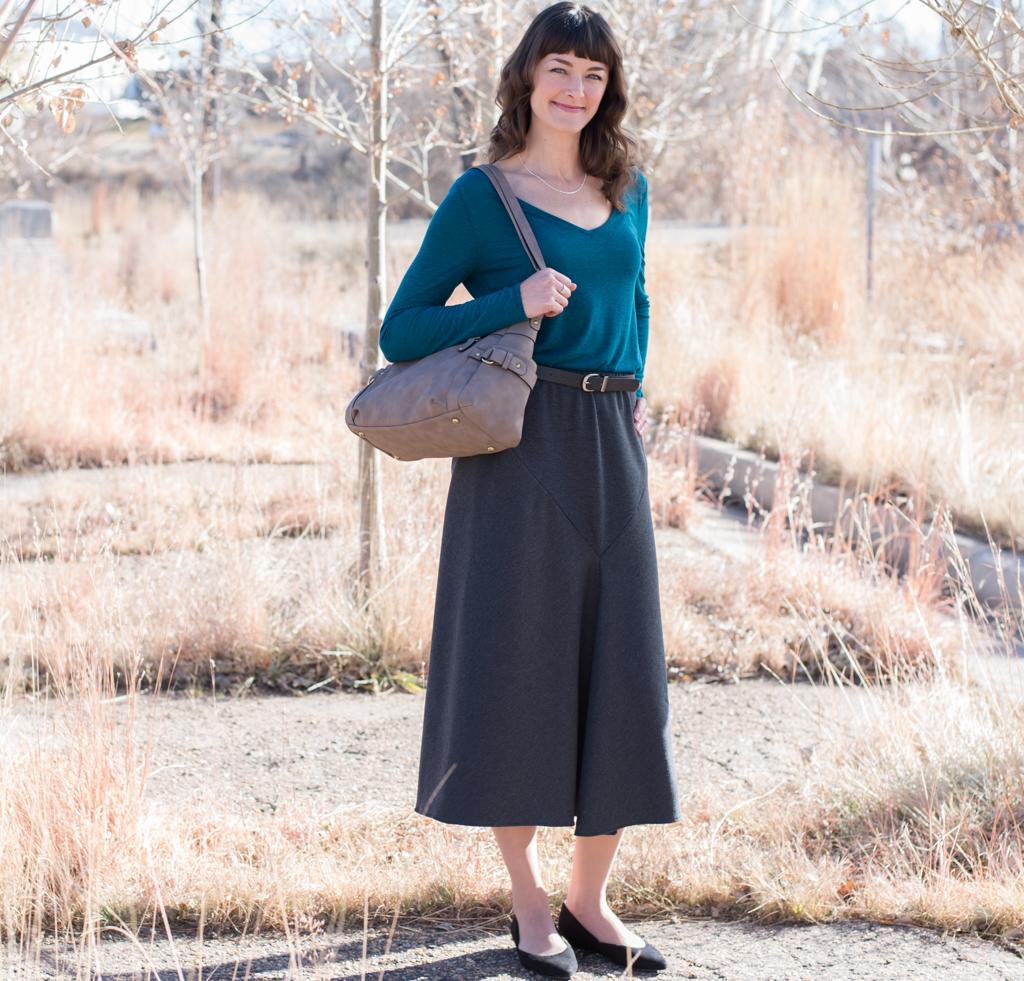 5. The Sewing Workshop Eureka Skirt
I would wear a knit skirt every day if I could. A blend of polyester and rayon give the fabric a silky sheen while nylon and spandex ensure it has just the right amount of stretch. The seams in the front make it totally unique when compared to your usual knit fabric skirts.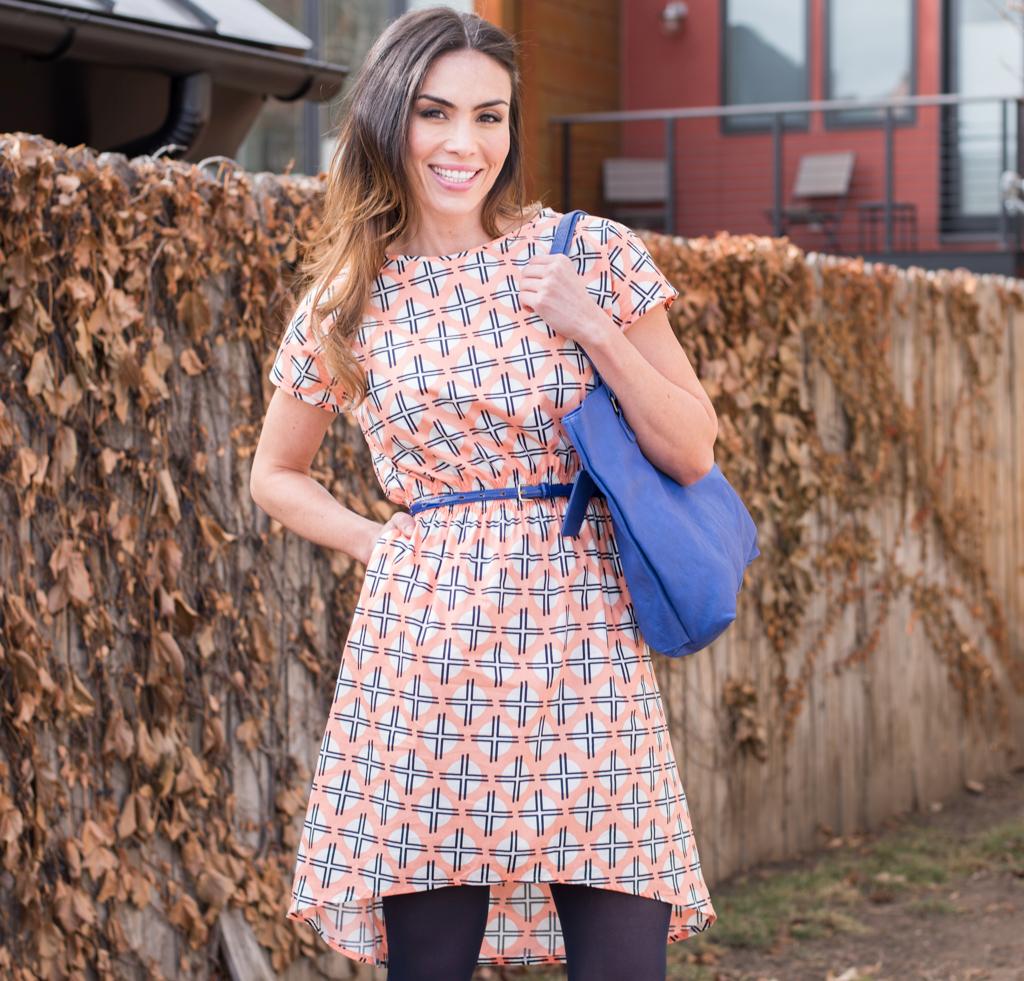 6. April Rhodes The Staple Dress Kit
This dress is definitely on my to-sew list. The easy fit means it's simple to sew and comfortable to wear. You can even adjust the waist to accentuate it in the perfect spot. The biggest advantage of this pattern, though, is that you can wear this dress year-round. Wear it solo in the summer, then pair it with tights and a cardigan in the winter.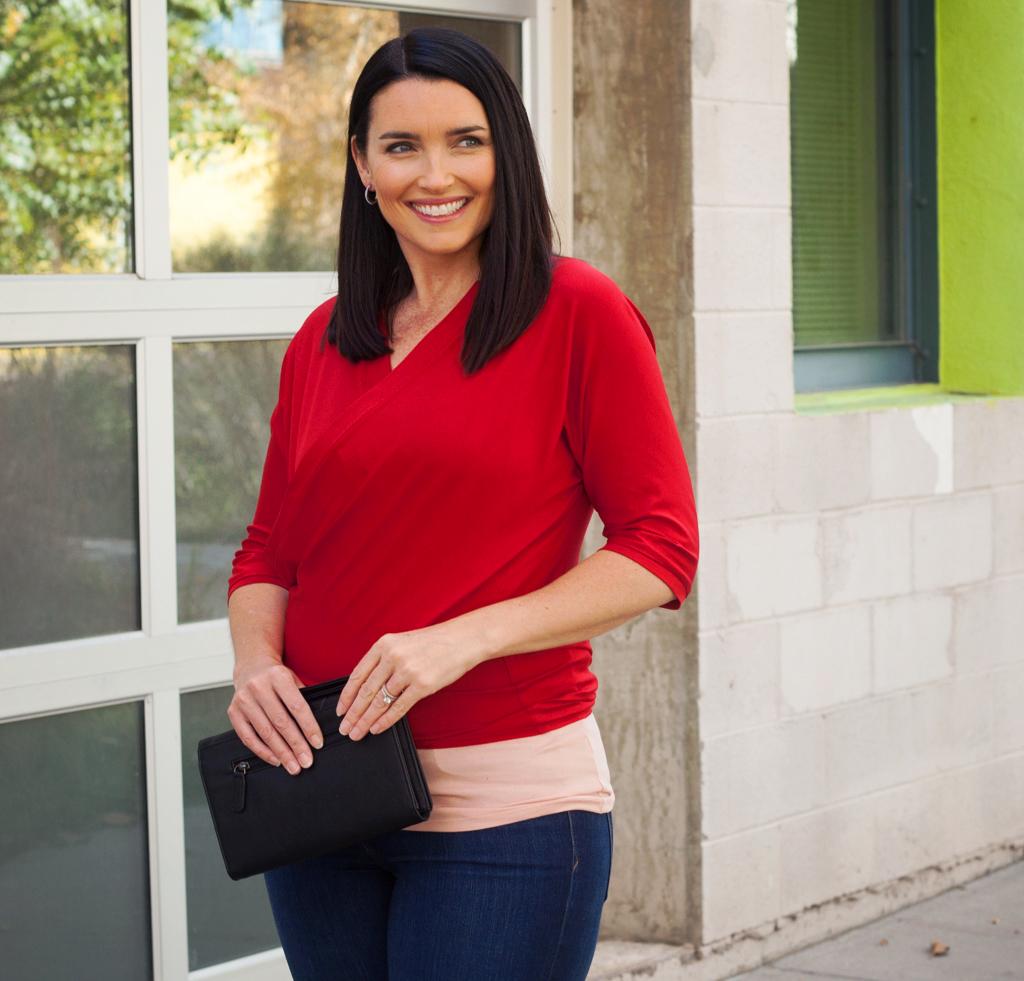 7. Cake Patterns Pavlova Wrap Top Kit
There are a few different ways to tie this top: in the back, in the front, on the side or open in the front with no tie at all. The knit jersey fabric that comes with the kit has a bit of spandex in it, so there's plenty of elasticity to help you tie it in whichever way you please.
FREE Guide: Fitting Fundamentals for Sewers
Learn fitting fundamentals for sewing breathtaking projects that flatter any body style!Get My FREE Guide»