Most kids don't need a lot of help when it comes to imagining. But you can make play even more fun with knitting patterns that are perfect for dress-up!
Of course, any of these costumes can be recycled into Halloween costumes if inspiration strikes. But in the meantime, let kids' imaginations run wild with patterns like unicorn hoodies, minion hats, and even knitted crowns. We'd even encourage you to make adult versions of them so you can get in on the fun!
Knit up one of these fun dress-up costume patterns for the kid in your life.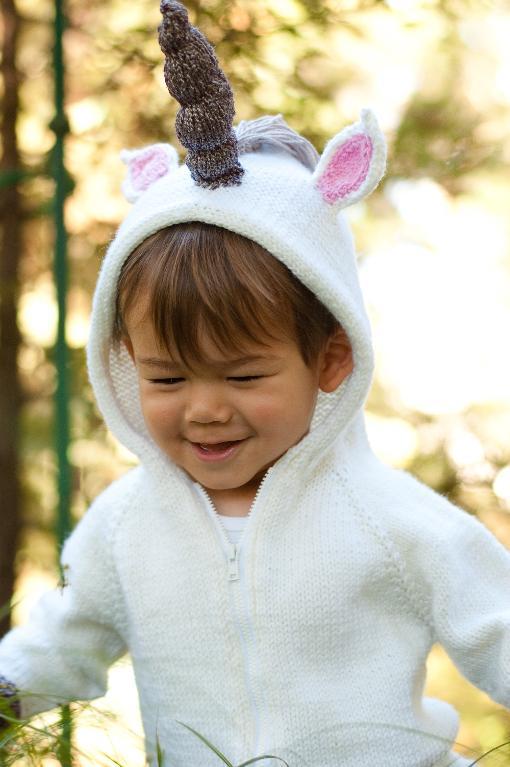 Photo via Bluprint member Emily Ringelman Designs
Children's Fairy Tale Unicorn Hoodie
This hoodie could be for dress up or worn as outerwear. Be careful, though. Let your kid wear this to school and all their friends will be asking for one, too. A unicorn is a great choice for kids who love castles and knights.
Get the Children's Fairy Tale Unicorn Hoodie pattern here.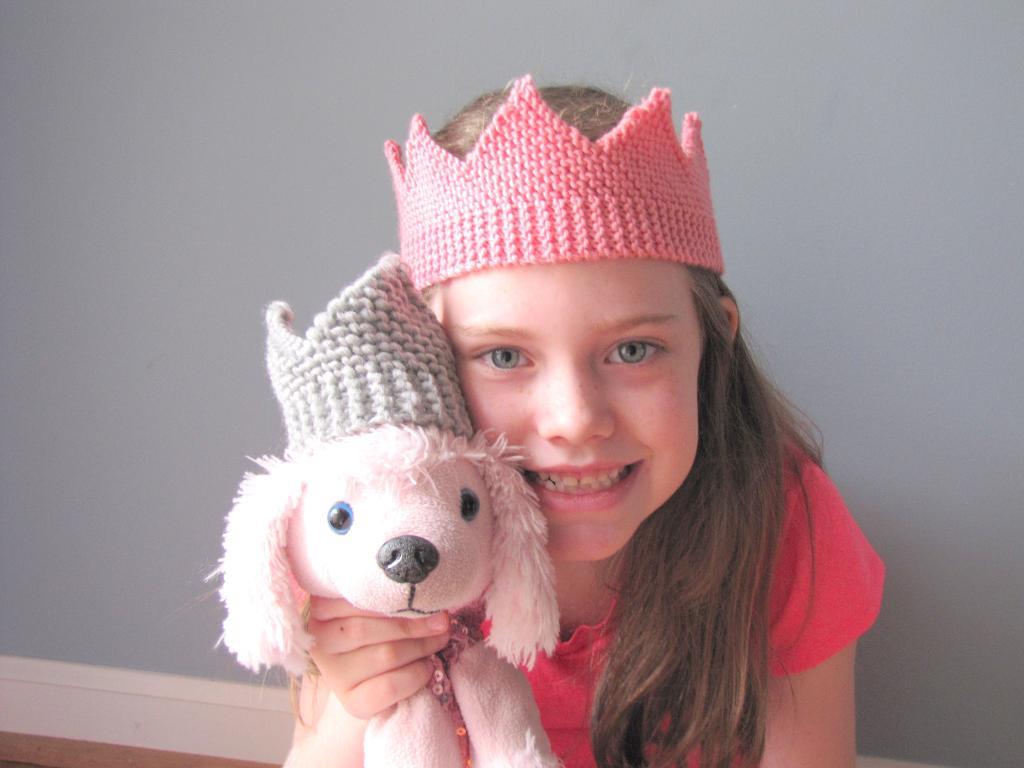 Photo via Bluprint member BethandJoy
Royal Crown
You can knit this crown for anyone, including stuffed animals! The pattern is a basic garter stitch on top, so it works up quickly. Kids will get hours of play out of this simple pattern. Don't be surprised if they want to wear it to Grandma's house and the grocery store, too!
Get the Royal Crown pattern here.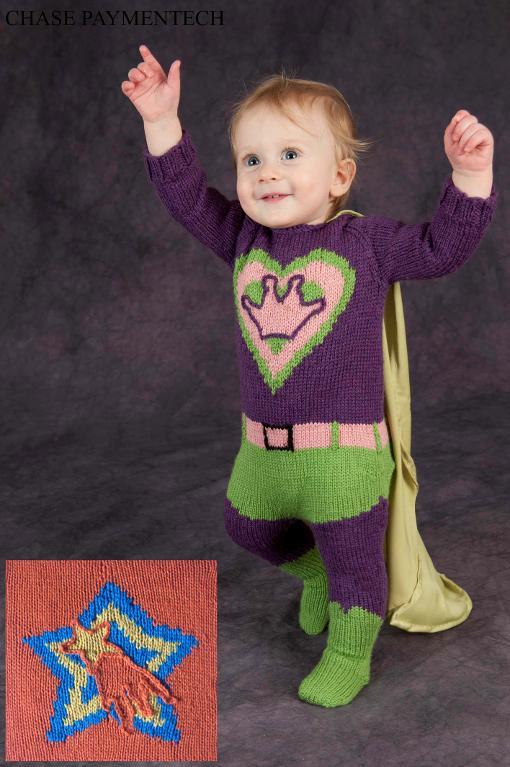 Photo via Bluprint member jenniferlori
My First Costume: Superhero
Up, up, and away! This super baby costume comes with two logo options — a star and a heart — that are knit up in intarsia. Not sure how to knit intarsia? Check out Intarsia: Basics & Beyond with Sally Melville to learn everything you need to know to knit logos like the one pictured above. When you enroll, you automatically receive Sally's awesome argyle pillow pattern, too. It's great for practicing before you jump into this superhero project.
Get the My First Costume: Superhero pattern here.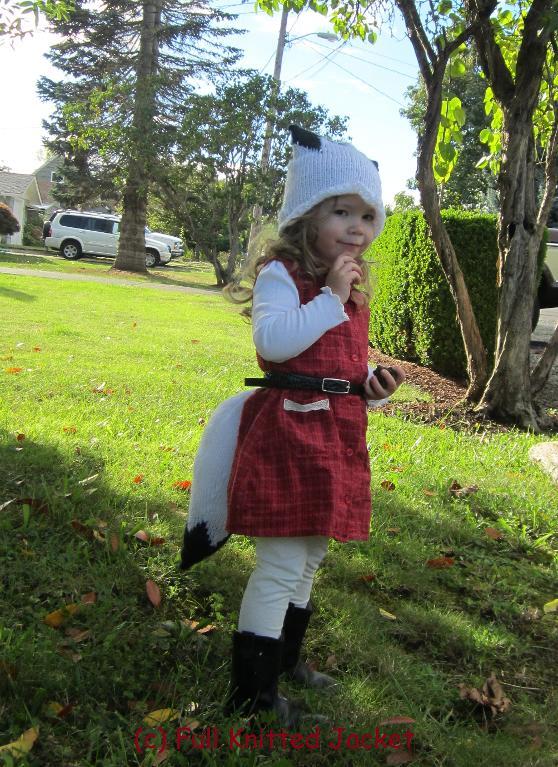 Photo via Bluprint member Morae
Kitsune the Winter Fox
This fox hat and tail can be paired with any type of clothing for dress-up. You'll need some colorwork skills to add the black to the tip of the tail and ears, and you'll also need experience in shaping. Save this costume, because you never know when your kid might decide to be a fox for Halloween!
Get the Kitsune the Winter Fox pattern here.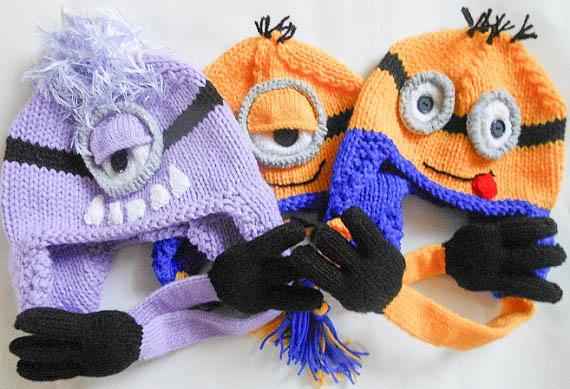 Photo via Bluprint member wistfullywoolen
Minion Hat
Know a kid who's obsessed with Despicable Me and its funny little minions? They'll love wearing these hats and speaking like the minions. The hats can be knit flat or in the round — your choice! Pair the hat with some second-hand overalls to really complete the dress up.
Get the Minion Hat pattern here.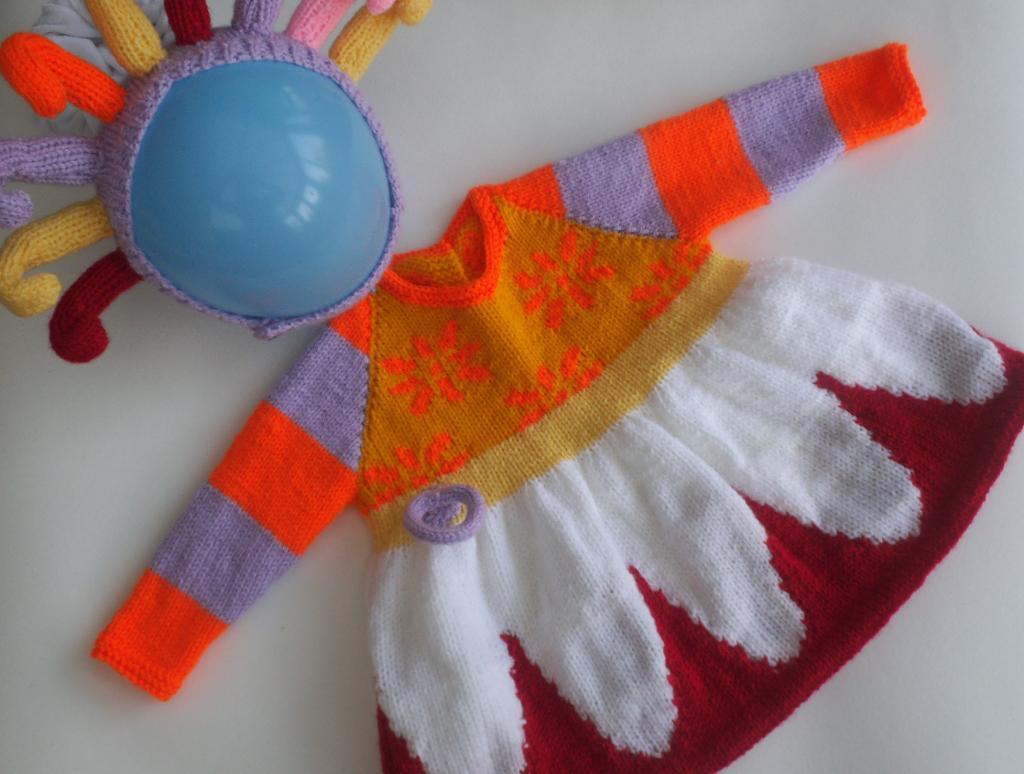 Photo via Bluprint member susan_teacosyfolk
Upsy Daisy Dress
If your kid watches In the Night Garden, you'll recognize this fun dress. No time to knit the dress? Just knit up the colorful hat that buttons at the chin. (Maybe you'll find time to knit the dress later!)
Get the Upsy Daisy Dress pattern here.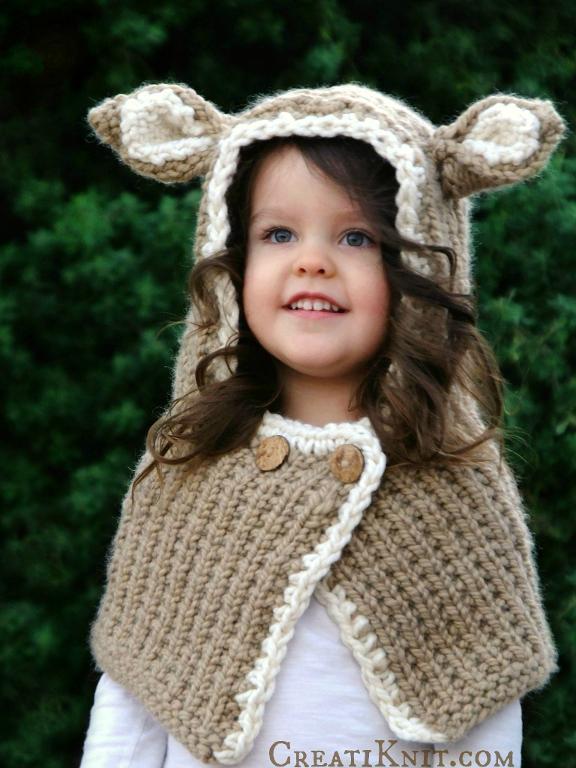 Photo via Bluprint member CreatiKnit
Felicia Fawn Cowl
This is another great pattern that does double duty as a dress-up accessory and outerwear. Your kid can pretend to be an adorable deer at home or on the go. The edging is crocheted, but you can skip it if you're a beginner and don't have time to learn single crochet. For those knitters who do want to learn crochet, check out Mastering Foundation Crochet Stitches with Marty Miller where you'll learn not only single crochet, but also half double, double, and treble crochet, along with how to use them to make eyelets and other fun designs.
Get the Felicia Fawn Cowl pattern here.
Have you ever knitted a dress-up or costume pattern? What did you make and who was the lucky recipient?