We knitters love the winter issues of our favorite knitting magazines. They are are always packed full of gorgeous sweaters, wraps and scarves that are ideal for cold winter weather. Winter is the perfect time to cozy up to soft yarns — and the perfect time to wear those finished projects! This year, I was especially excited when I opened my Winter 2014/2015 issue of Vogue Knitting to see a collection of plaid knitting patterns.
Plaid is one of those classic prints that you can wear any time, but when knitting plaid starts to trend, it's even more exciting. There are dozens of new plaid knitting patterns out there for us to drool over. Now that it's trending this winter, I can't wait to start knitting plaid of my own.
Check out some of the skills you'll need for knitting plaid, plus some of our favorite plaid knitting patterns from right here on Craftsy.
Skills you need to knit plaid
All plaid patterns involve some kind of colorwork skills, whether it's intarsia or stranded colorwork. It all depends on the pattern you choose.
Intarsia
The Plaid Mitts pictured above are straight from Anne Berk's Next Steps in Intarsia class. The mitts use intarsia in the round, with blocks of each color knitted together. If you've never tried intarsia before, Anne's class is a great place to get started since she walks you through each step of the pattern. (Plus, that lovely mitt pattern is only available to Craftsy members enrolled in the class!)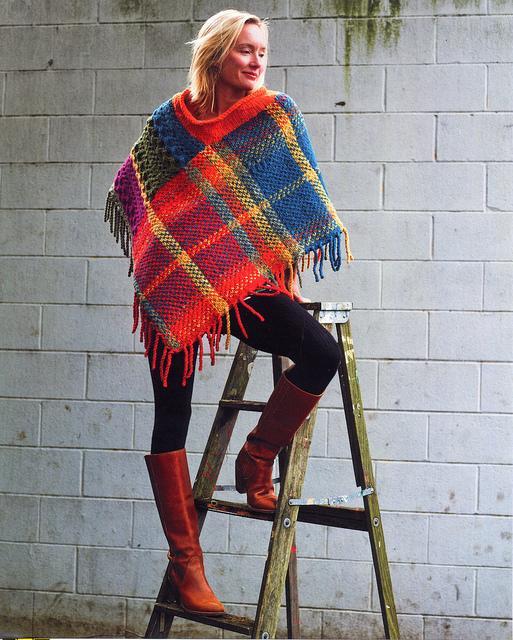 Photo via Craftsy member modeknit
Reading charts
Some plaids, like the Imperial Cabled Plaid Poncho pictured above, require chart reading skills. Unlike intarsia, where the colors are worked in larger blocks, some plaid colors are a little more complex. Instead of working in blocks of color, the color may change every other stitch. In cases like this, charts are very helpful and make the colorwork much easier to knit. Need to brush up on those chart reading skills? Check out our tips for reading Fair Isle and other color charts.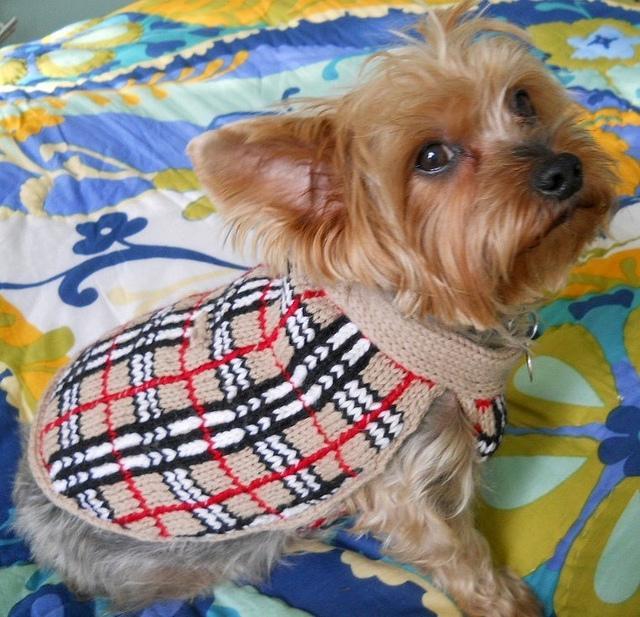 Photo via Craftsy member Kay Graves
Duplicate stitch
Sometimes we can use duplicate stitch to go back and add any elements that we couldn't add during knitting. That's the case for this Barkberry Dog Sweater, which uses duplicate stitch to add some of the horizontal and vertical lines during the finishing process. Use this duplicate stitch tutorial if you've never tried it before and you'll see how easy it is.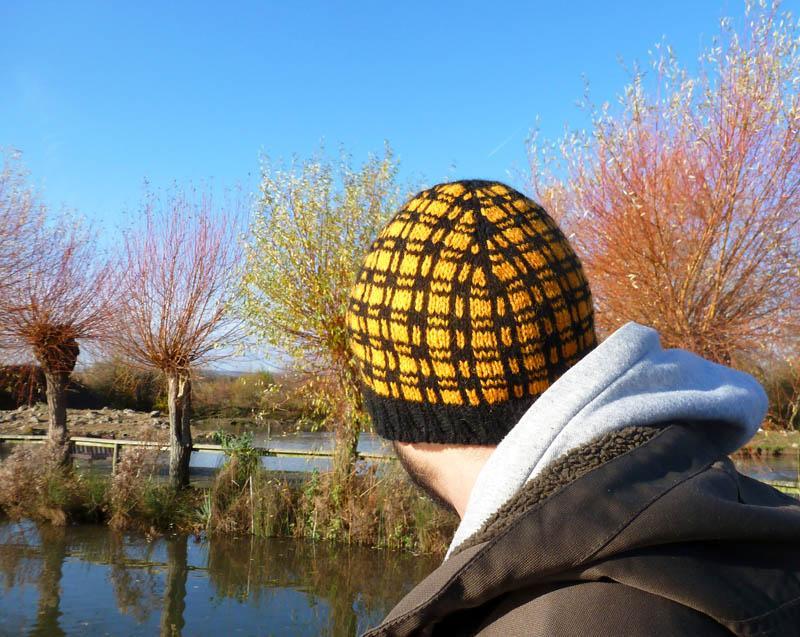 Photo via Craftsy member Melonby
Stranded colorwork
Stranded colorwork is a bit more involved than intarsia. In fact, it often goes hand in hand with reading charts. In stranded colorwork, you knit with two colors at once, carrying both colors along the back in floats. See the Yellowhammer Hat pictured above? The design requires changing colors every few stitches in most of the rows, so rather than cut and rejoin the yarn, it's easiest to carry floats on the wrong side.
Trapping those floats and making sure your work doesn't bunch up is no walk in the park if you're new to colorwork. Feeling frustrated? Check out Stranded Colorwork: Basics & Beyond with Sunne Meyer to find out the best techniques for keeping the floats in order — and avoiding holes in your work!
Photo via Craftsy member Sara Delaney
Techniques that don't involve traditional colorwork
If you're a beginner and don't feel quite ready for some of the colorwork we've seen here, don't panic! There are plenty of other ways to get beautiful, basic plaids without worrying about carrying floats or changing colors every few stitches.
The Random Plaids cowl pictured above merges the worlds of knitting and crochet. The design uses a crochet slip stitch in the purl ribbing to add the pretty little blue lines to your work — no intarsia, no dealing with two balls of yarn at once.