Round and round they go. Where they stop, nobody knows! With the appearance of circular motion, pinwheel quilts and quilt blocks are as visually interesting as they are fun to make. Ranging from fast and beginner-friendly to intricate and engaging paper-pieced designs, pinwheel quilt patterns can look great in both prints and solids. Whether your fabric choices are planned or scrappy, pinwheel quilts are classic designs that are here to stay.
In case you haven't yet caught pinwheel fever, here are some of our favorite pinwheel quilts from the Craftsy community!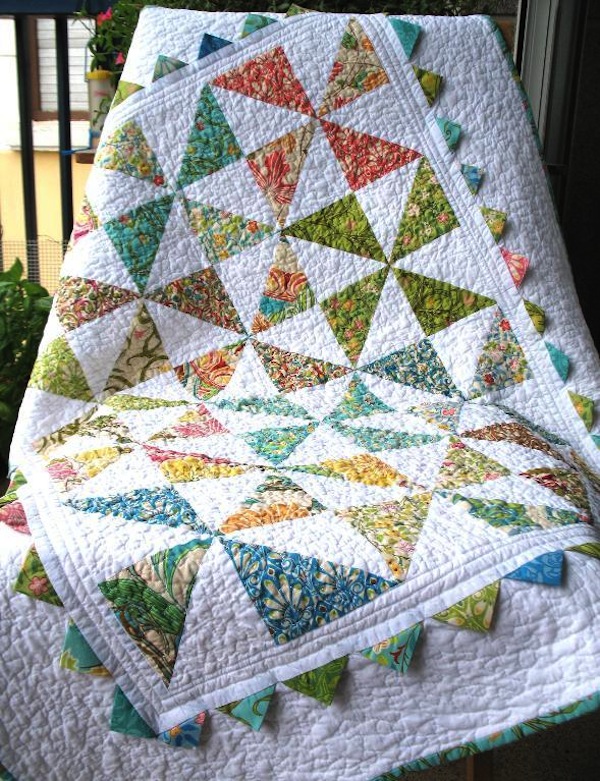 Photo via Craftsy member Amanda
Pretty floral fabrics in spring colors make this pinwheel project fresh and endearing. A border of prairie points adds a tactile element to the quilt that also plays up the triangle theme. Make your pinwheels large, and you won't need too many blocks until you've pieced a nice-size quilt!
See the Pinwheel and Prairie Point Baby Quilt.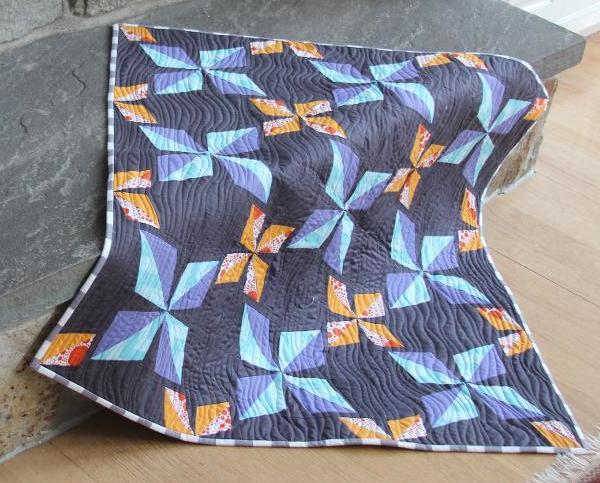 Photo via Craftsy member A Quilting Jewel
Can you just feel the breeze rustling through these paper-pieced pinwheels blocks? The complementary large and small pinwheel blocks have a 3-D effect that makes them seem to pop off the quilt!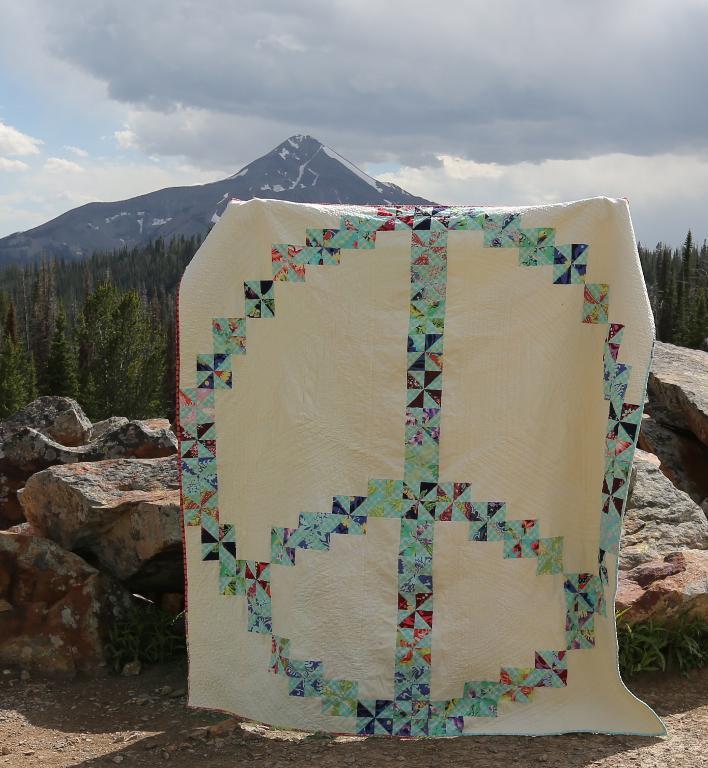 Photo via Craftsy member Rene Creates
Peace, love and hippie-ness! This pinwheel quilt pattern isn't just for free spirits. Learn to make a peace sign from pinwheel blocks in three different quilt sizes with this easy-to-follow design that makes a great statement.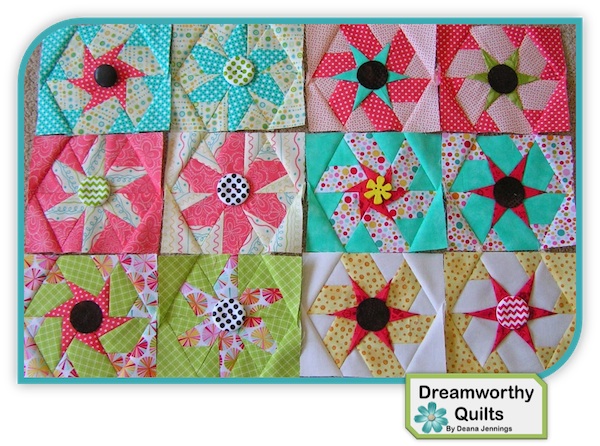 Photo via Craftsy member Dreamworthy Quilts
Whether you use them as one row of a sampler quilt or as their own mini quilt project, these floral pinwheels come with a pop of color in the form of a center applique, and they are great for using up fat quarters from your stash.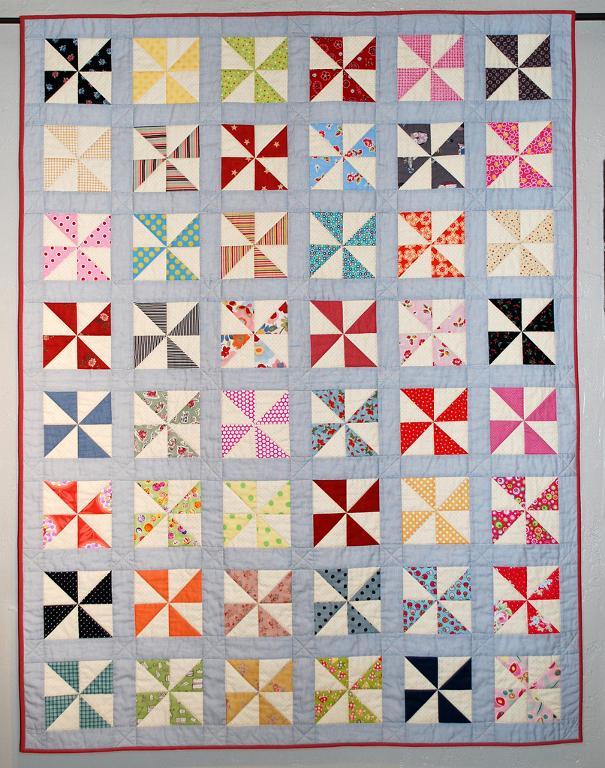 Photo via Craftsy member Piper's Girls
The use of a contrasting grey sashing provides a neutral background for a variety of print-and-white pinwheel blocks. This free pattern will not only help you use up your scraps, but the blocks are easy to piece when you make half-square triangles 8 at a time!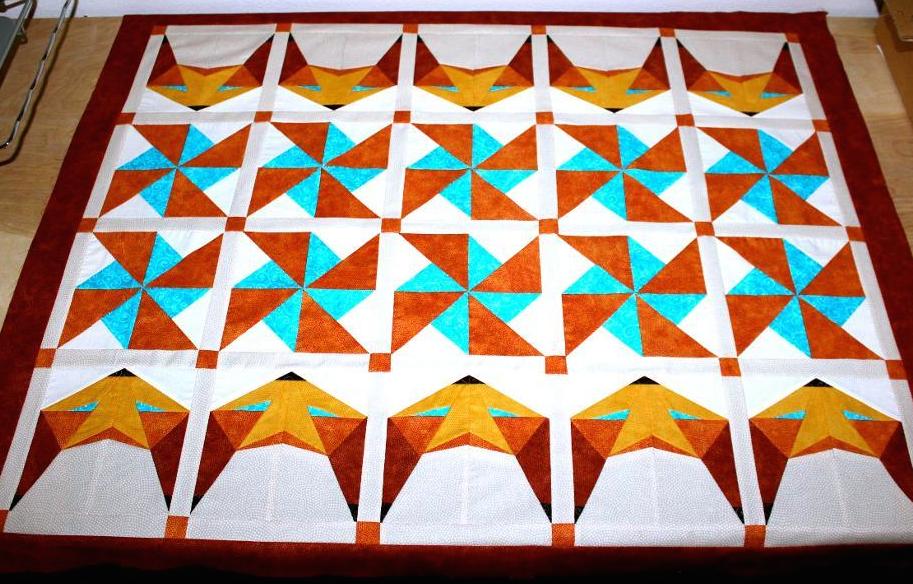 Photo via Cratsy member QuiltFOX
Are you ready to learn paper piecing for the first time (or brush up your skills)? This free pinwheel quilt pattern is paired with lovable fox faces to create a playful quilt for a child's room.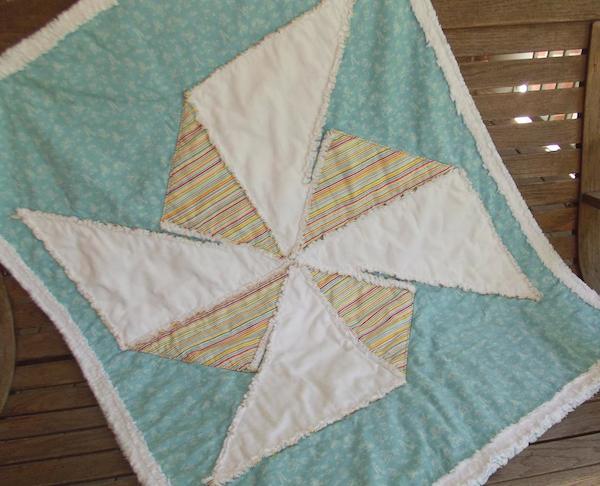 Photo via Craftsy member Maryland Quilter
Do you love quick quilting projects? This whole cloth quilt design means the pinwheel appliqué and quilting are completed at the same time, and there's a creative technique to eliminate binding all together!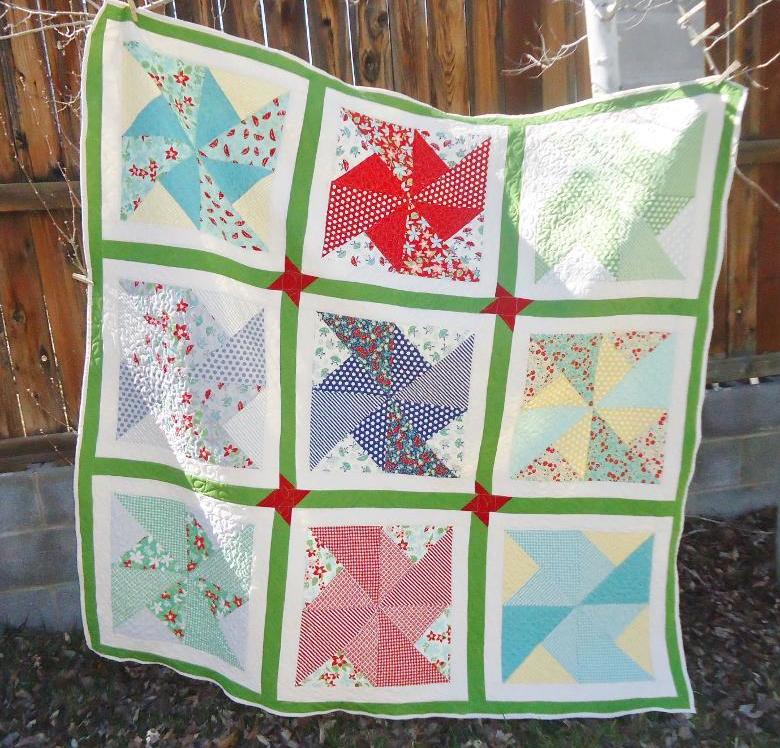 Photo via Craftsy member Modern Tradition Quilts
Did you ever spin a pinwheel toy from the store and watch the fan blades go around and around? With a 3-D effect, this pinwheel quilt pattern uses pre-cut 10″ squares for easy piecing that plays up color value. Extra tiny pinwheel or spinning star shapes pieced into the sashing add a fun element of surprise.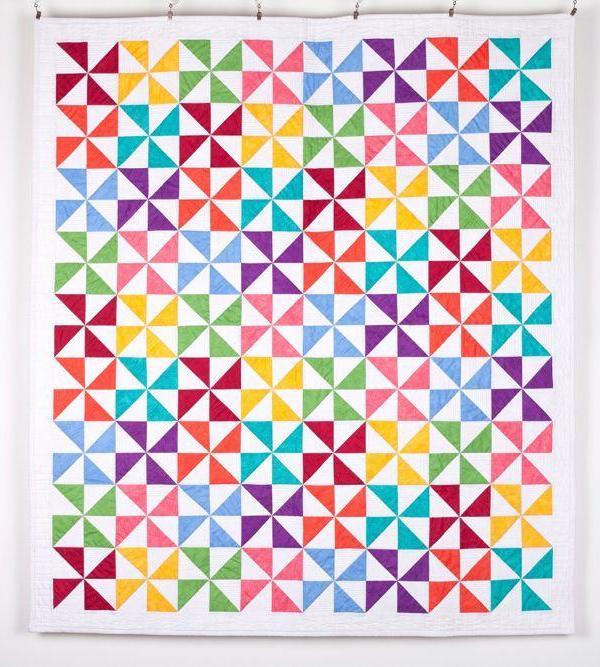 Photo via Craftsy instructor Gail Kessler
When they are pieced side to side, pinwheels can create a dynamic pattern that's richer with the use of bright colors and negative space. Rainbow pinwheels against a crisp white background are just the ticket in this class sample from Gail Kessler's course Pinwheels: Piecing with Triangles.