Let's take a look at quilted pillows again today, shall we? Over the last couple weeks, we've discussed DIY quilted throw pillows and three different options for backing. Once the pillow top is pieced, quilted and the backing is prepared, there is one last decision to be made before it can be sewn together: What kind of edging should this pillow have?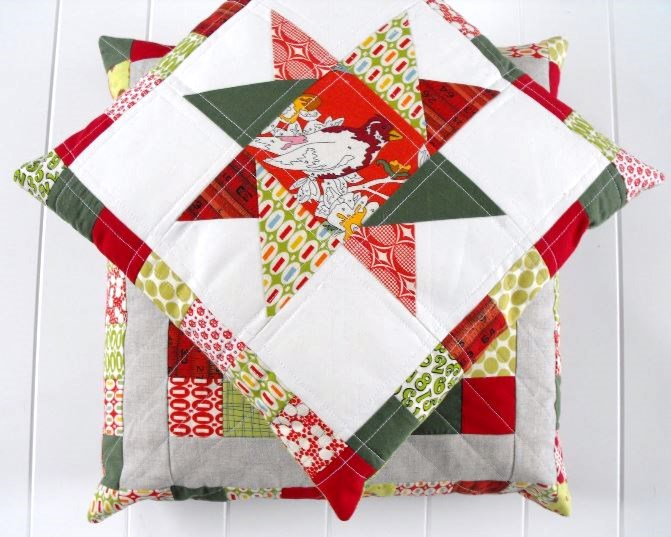 Yes, you can very well sew your pillow together without adding any extra edging. Simply layer the quilted pillow top and backing together with the right sides facing each other and sew. Clip the corners, turn the pillow right side out, and voila!
However, you can jazz it up by adding an edging. Though it takes a little more time, this extra step creates a perfect frame and finishes up the pillow nicely.
There are so many options when it comes to pillow edges. Here are just a few popular ones.
Binding
Choose a coordinating fabric, cut into 2.5" strips (or your preferred binding width), and sew it to the pillow just like you would a typical quilt binding. The additional fabric creates an ideal frame, just like on a regular quilt. This can be sewn on by hand, machine, or both. Essentially, this is like binding a mini quilt, but with extra layers.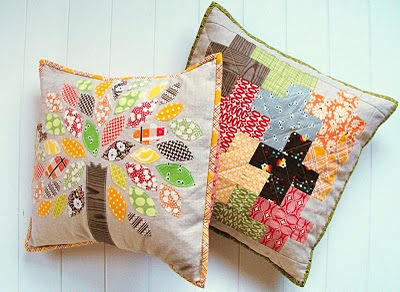 Rickrack
Grab some of your favorite, chunky rickrack to add a touch of whimsy to your pillow. When it is sewn along the edge of the pillow, it creates a scalloped trim. It's a clever finish that's really easy to make. See this pillow tutorial from The Pleated Poppy.
Pom-poms
For a retro-inspired pillow, use a zipper foot attachment to sew pom-poms or ball trim along the edges. This playful addition is a bit trickier to work with than rickrack, but with careful pinning, it can be easily accomplished. See this tutorial on how to make a pillow with pom-pom trim from Fussy Cut.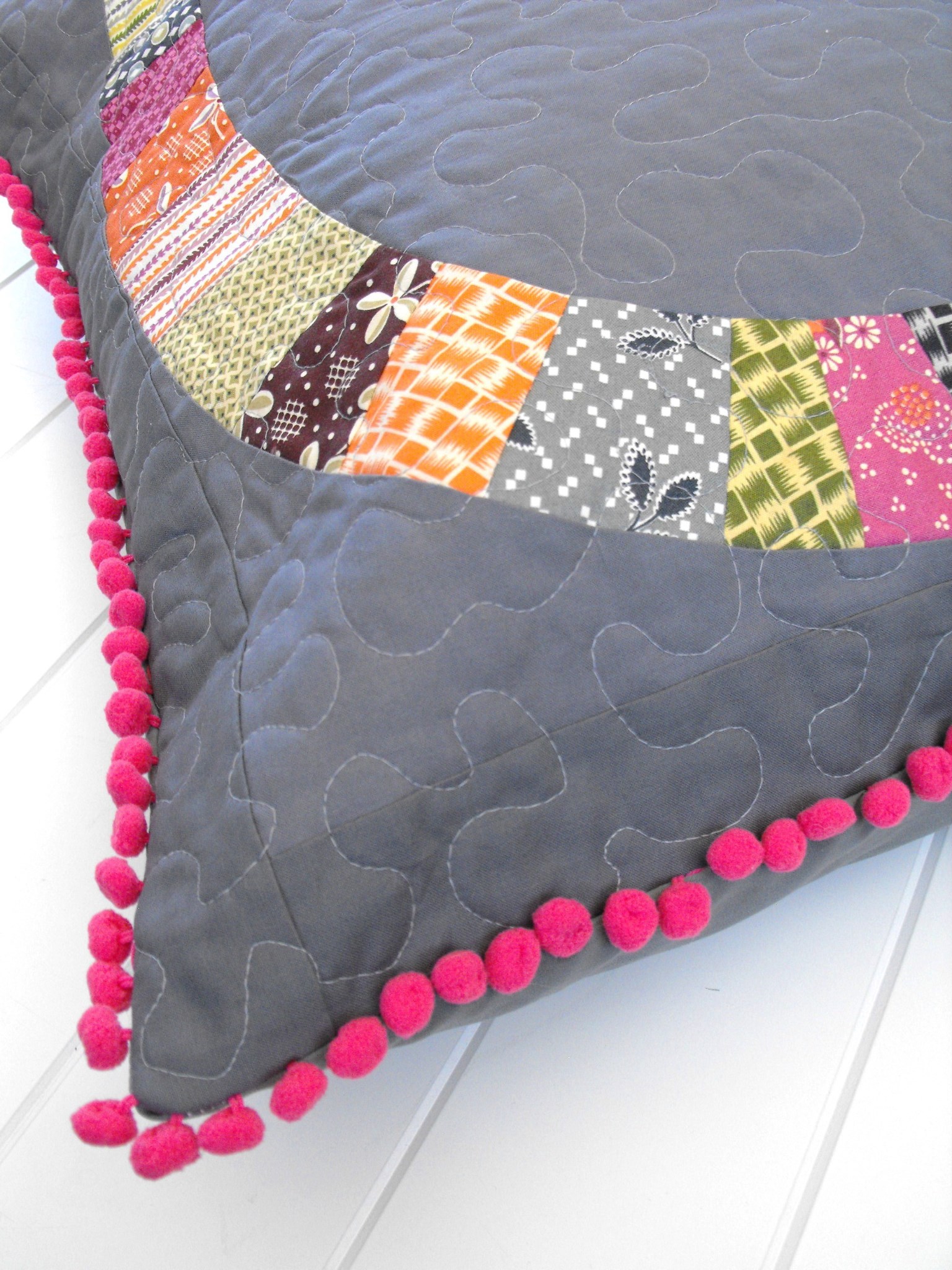 Piping
For a finished edge most similar to those found in stores, try adding piping to your pillow. Piping is cording that is covered with fabric. You can make cording yourself or purchase it premade from a store. This is another technique that appears to be intimidating, but with a zipper foot or cording foot attachment, you can easily accomplish it.
Ruffles
Change a plain square pillow into something extra special with a ruffled edge. See this tutorial on how to gather fabric, create a ruffle and sew it to a pillow. Quick and easy!
If you need a little inspiration to get your wheels turning, check out Bluprint's pattern section, which features many beautiful pillow patterns.
Are you ready to make some pillows? What is your favorite pillow edging?