While there are almost as many versions of quilt "history" as there are quilters, we all seem to be fascinated by the origins of this amazing craft that we share. Whether it's the history of the designs, the choice of colors, or the setting of the blocks, there seems to always be something more to learn about where these originated, how they evolved and why we are so inspired by them.
It can be hard to pinpoint a definitive answer to many of our questions about the history of quilting, there is plenty of speculation and many stories that have been passed down through generations. While some of these stories are more credible than others and some have more facts or evidence to support them, they all offer us a glimpse of what quilters were doing over a hundred years ago.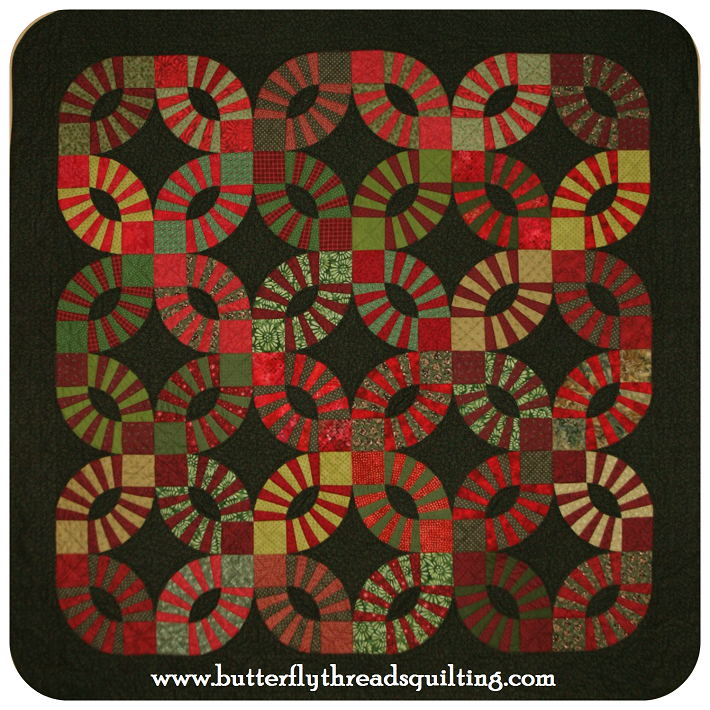 Via Craftsy member Dianedquilts
One of the patterns in quilting that has many versions of both design and origin is the pickle dish quilt design.
It is often associated with the classic double wedding ring pattern because it forms the same arcs and curves, and the pickle dish piecing can be done in a similar manner to achieve the same overall effect. Some stories suggest that the pickle dish pattern is older than the double wedding ring, but whether that is true or not can only be supported by the quilts still in existence or written documentation. Many quilts that have not survived the test of time might tell a much different story!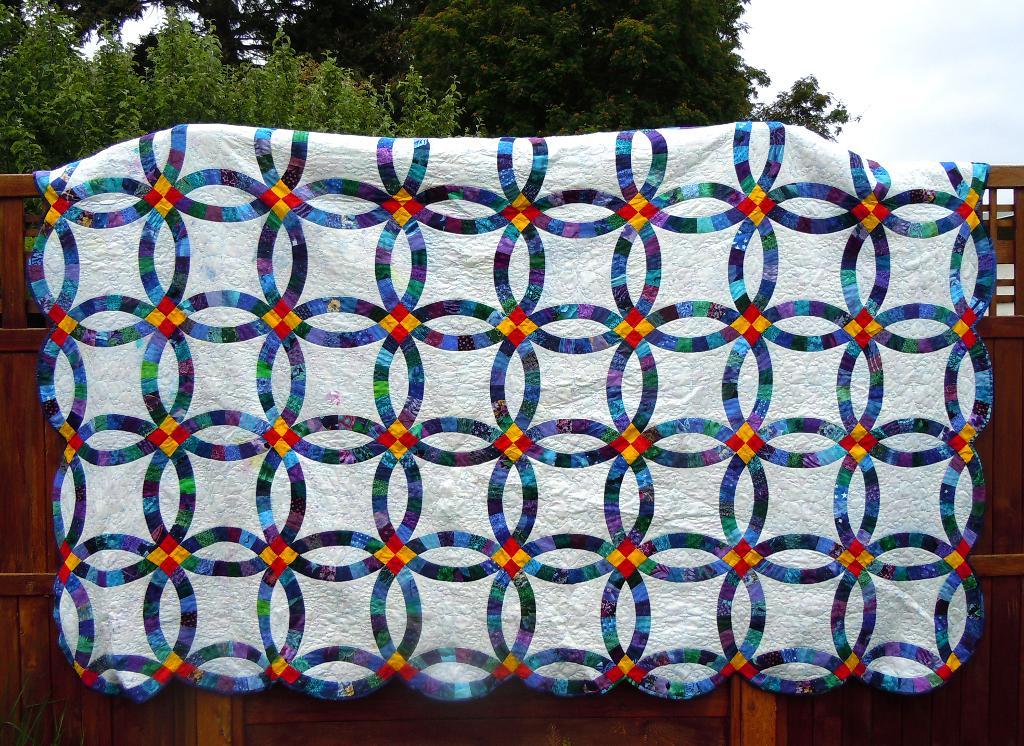 Via Craftsy member LRStrand
Pickle dish vs. double wedding ring
The differences between the pickle dish and the double wedding ring seem to involve two things: the appearance of points and the width of the pieced arcs. Some quilters insist that the points in the piecing are what make a pickle dish different from the squarish shapes in a double wedding ring. Others suggest that the wider arcs and narrow pieces of a design, with or without points, are what make a pickle dish. Some double wedding ring patterns with narrow arcs have points in the piecing and these are sometimes referred to as Indian wedding ring designs.
While we may never have all of the exact answers, isn't it nice to know that there is always more to discover? Learning and sharing and passing on the tradition of quilting is as much of a joy as pulling a needle and thread through fabric.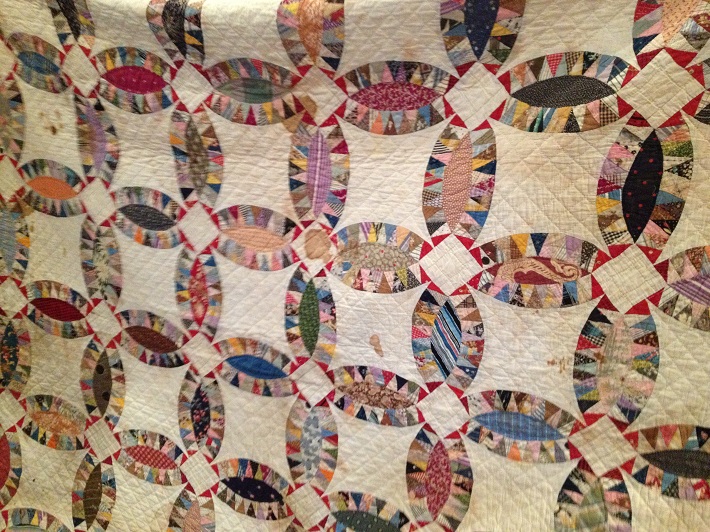 Vintage Pickle Dish/ Wedding Ring quilt with pieced points
How to preserve the history of your quilts
As for the quilts you make, be sure to document them as best you can through photographs, journals and, best of all, labels on the quilts themselves. Add your name, your location, and date as well as any other information future generations might find interesting to your labels. And by all means, name your quilt whatever you want! That is the privilege of the artist, after all.