We've all found ourselves in a photography rut at one time or another. A new year is a great excuse to seek out new ideas and inspiration to help spark an interest in your photography again.
Set a photography goal for the new year! Consider one of these resolution ideas to inspire your photography.
Accept a photography challenge
Photography challenges and personal projects are one of the best ways to grow as a photographer. Pushing yourself to try new things or to seek out new subjects can only benefit your photography and your images. Here are a couple of great photography challenge projects to consider this year.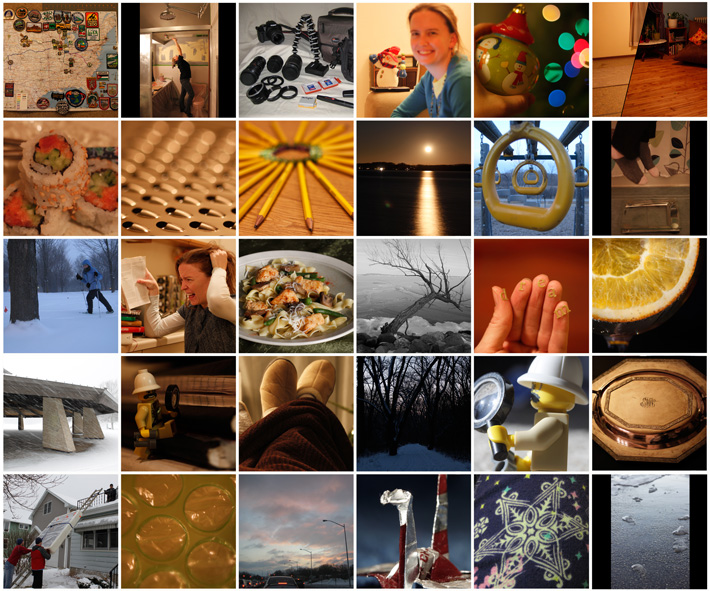 1. Start a 365 or Daily Photography Project
A 365 Project is a commitment to taking at least one photograph every day for a year. You can start such a project at any time, but the first day of the year is always a popular time. Many 365 Project participants also commit to posting and sharing about their photographs daily, whether that is on a photography blog, a photo-sharing site, as part of a daily photography community or on Bluprint.
2. Begin a 100 Strangers Project
The concept behind the 100 Strangers Project is simple: Seek out and photograph 100 strangers, with their permission. Many people take that a step further and spend a little time getting to know their "strangers." Brandon Stanton's Humans of New York project is a great example of the power of introducing yourself and getting to know some new people.
A 100 Strangers Project is a great way to get over your fear of photographing others, as well as a chance to work on portraiture and composition on the fly. Bring along a few business cards with your photography website or email address to hand out as well. Considering sharing your shots with your new subjects, and you just might find some more photography fans!
Get started shooting!
Learn how to get the most from your camera for photographs that help you build a body of work you're proud to share and display.Get My FREE Guide »
Design a personal project geared towards you
Maybe the ready-made challenges from above don't quite work for you. The best way to improve in your photography is to design a challenge that fits your needs and weaknesses. Spend a little time reflecting on your photography.
Make a list of your favorite subjects to shoot — what are the things you return to over and over again? Now make a list of your least favorite subjects to shoot — are there situations you avoid? Compare your two lists. Where do you see you areas for growth? How can you take what you know about a favorite subject and apply it in another situation?
Here are a few ideas about how to take those ideas about your own weaknesses and turn them into a personal photography improvement project.
3. Learn a new skill
The most successful New Year's Resolutions are those that are small, specific and measurable. It is much easier to understand and appreciate your success at "learning how to use a new shooting mode on your camera" than it is to know if you accomplished "learn more about my camera."
The web is full of resources to teach you whatever you'd like to learn. That includes the Bluprint Photography Blog, which you can subscribe to right here. Each post is packed with tips and tricks to help improve different aspects of your photography.
4. Take a class
Bluprint offers more than 60 photography classes geared at all levels of photographers. Classes give you the opportunity to learn from experts at a pace that works for you. Chances are that you can find a class that is perfect for where you are right now in your photography! Check out the whole list by clicking here.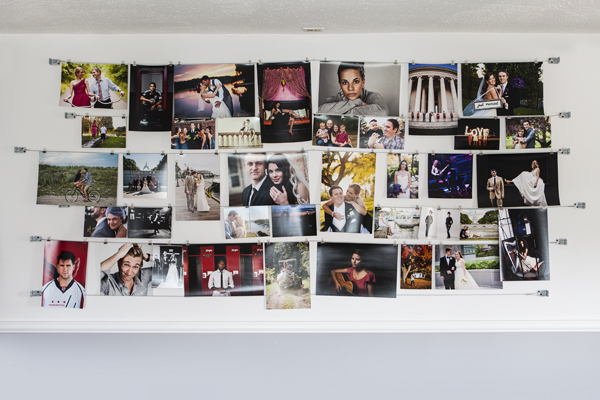 5. Create a personal photography display
Want a sure-fire way to inspire yourself with your photography? Create a photography display in your home. There's no better feeling than getting all those great images off your card, off your camera and up onto the walls. There are so many creative and unique ways to print, display and showcase your images. Consider crafting a rotating display where you can switch your favorite photographs in and out as inspiration (or the seasons) strikes.
6. Start a photography blog
Do you have a community where you regularly share your photographs and receive useful and honest feedback? (No, personal Facebook and Instagram accounts don't count if you are only being followed by friends who support you no matter what.) Now is a great time to consider starting your own photography blog. A blog can help you gain attention and broaden your photography community. A blog is also a great way to get your name out there to potential clients and customers. 
7. Sell your photography
Another great resolution that will spur your creativity is selling your photography. There are many different sites that allow you to display and sell your work to potential customers. Some are widgets you can install on a photography blog, while others are independent marketplaces. You can also consider alternative routes like microstock and other licensing agreements.
Get started shooting!
Learn how to get the most from your camera for photographs that help you build a body of work you're proud to share and display.Get My FREE Guide »