A mountain looks completely different at the top than it does from at the bottom. You can look at a mountain a hundred times and realize that each perspective is unique, so you need to spend a lot of time exploring your options. Each will offer something different.
The following are my best tips to help you get your best mountain photo.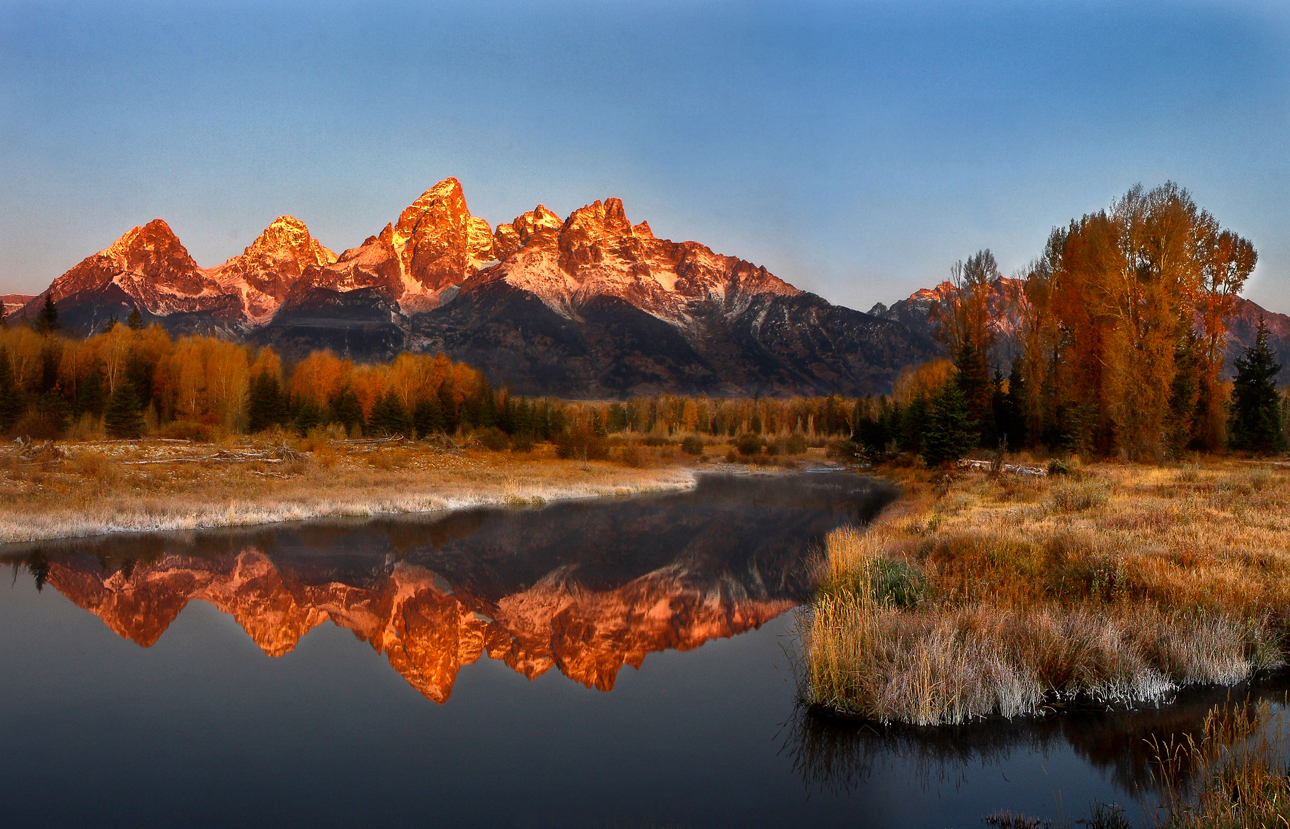 1. Shoot from above. Shoot from below. Shoot from the middle of the mountain.
The most interesting images come from some rather unexpected places.
2. Use people to provide a sense of scale.
Mountains are vast expanses of landscape and people are small. When you put people in front of mountains, it really gives you a sense of how big the mountains are. People are the ideal foreground subject for taking pictures of mountains.
3. A sweeping vista isn't always a beautiful photo.
There were times while hiking along the trail that the trees would open up to a giant vista where I could see forever, but the pictures of the scene simply didn't present a great photo. Just because a scene is beautiful, doesn't mean it's going to be a great shot.
4. Search diligently for a good foreground element.
One of the major challenges in creating a picture of a mountain is that you cannot find anything in the foreground to ground the photo and give the photo a sense of depth.
Photo via Bluprint instructor Rick Sammon
5. Go very wide to capture the entire scene.
A good landscape photo has a composition that makes the viewer feel that they are seeing the entire scene. If the viewer feels that they are missing something in the photo, it will distract them from enjoying your image.
6. My best advice: Get out and try.
The more photos you take of mountains, the better you get, and your chances of producing an image you can be proud of. Happy shooting.
Learn to elevate your landscape photos in the new Bluprint class Landscape Photography: Great Sand Dunes, taught by veteran travel photographer Rick Sammon. You may also enjoy my tips for traveling with camera gear.
Have you tried photographing mountains before? What tips do you have to share?