Creating a contract for wedding photography is very important, both for the client and the photographer. Having something in writing that both parties sign will limit your liability in the event something goes wrong, gives your client assurance they working with a professional, and will set expectations on both sides.
Writing up a good contract in advance is an essential part of running a wedding photography business, no matter how big or small. Here are some tips for doing so.
Note: I am not a lawyer and this is not intended to be legal advice—this is only how I write up contracts for my business.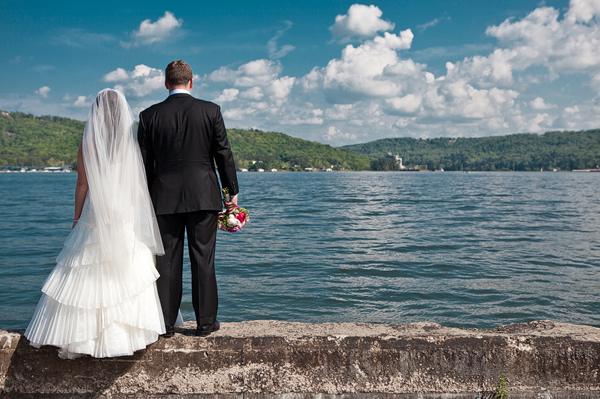 Limit your liability
Up to this point, all of my wedding clients have been wonderful, honest, and reasonable people. And nothing major has ever gone wrong at a wedding I've photographed. However, there is always a small chance that something either in or out of my control causes a major problem and my client turns out to be unreasonable or dishonest and decides to take a lawsuit against me. If this ever happens, I want to have a contract that limits my liability to the amount that the client paid me and protects me from a crazy person that wants to put me out of business.
This language in your contract needs to be fair. If you mess something up, like showing up late or you drop your camera during the ceremony and miss important shots, you should make it right or return the client's money. Or if something out of your control happens, like a corrupted memory card causes you to lose a portion of the images, you should also make that right. If my clients aren't getting what they paid for, they shouldn't have to pay for it! But whether it is in my control or out of my control, it shouldn't cost me my business in a lawsuit.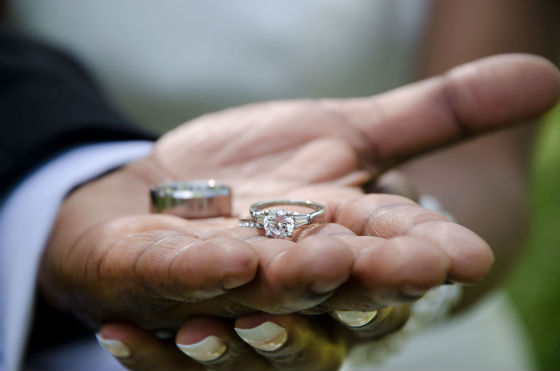 Assure your client
Having a document in writing does wonders for your credibility. I'm sure that many brides have the fear that their photographer just won't show up on their wedding day. Other fears they may hold are that you will run off with their deposit, that you will go out of business before you can deliver the photos, that you will hold photos hostage after the wedding without an additional fee, or that you could do a terrible job and they will have no recourse. Having a contract that states your agreement to photograph a particular wedding offers some peace of mind to a client that is typically spending a large chunk of money.
Set expectations
The terms in my contract are meant to make sure my client and I are on the same page with the service, payment and deliverables. Important details to include are:
Deposit amount
My required deposit is 50% and keeps me from taking other work for the same day. Also include when the remainder payment is due and whether you are willing to refund a deposit for a canceled wedding.
File usage
You should state that the ownership of your photos belongs to you, but that your clients have the right to print, post online, or distribute the photos non-commercially, if they have paid you for these rights. When you retain ownership you can still use the photos for your portfolio and possibly find new ways to generate income from them.
Model release
Technically, if you are using any photos commercially (making money off them) or for your portfolio, you should have a model release for each person to prevent them from suing you for a number of things. The contract acts as a model release for the couple. My contract states that it is the client's responsibility to notify their guests that attending the wedding acts as a model release. This is not as legally watertight as getting every guest to sign a model release, but much more practical.
Delivery
Outline the dates for delivery: when digital files will be delivered, when albums will be delivered and in what formats they will be delivered. I've heard too many horror stories about newly married couples not having their photos on their first anniversary and no idea when they would get them.
Of course, if you are unsure about your contract, consult a lawyer to help draw up a document that you are comfortable with. Also, try to keep it short. You can create an iron clad contract that is so long your potential clients will be too scared to work with you. There are also online services from which you can download contracts if you want a head start including these templates from Tofurious, Docracy, and Law for Creatives.
What are the most important sections in your wedding contracts?