Fall has officially arrived, and in many locations in the northern hemisphere, the leaves have already started to turn, giving up their summer green for a glorious explosion of red, orange, yellow and gold. Photographing fall foliage is something I look forward to every year. From the season's first color as the swamp maples turn crimson, to the bright gold of the beech leaves as peak foliage season winds down, fall is a favorite time of year for many passionate about landscape photography, especially those of us who live where the colors of autumn are quite spectacular.
Call me biased, but for the foliage photography aficionado there is no better place to be than New England when the leaves start to change. Having lived in the region my entire life, as often as I witness the brilliance of fall foliage I never get tired of it.
Here are a few of my favorite secrets for photographing fall foliage:

1. Plan your trip to coincide with the best color.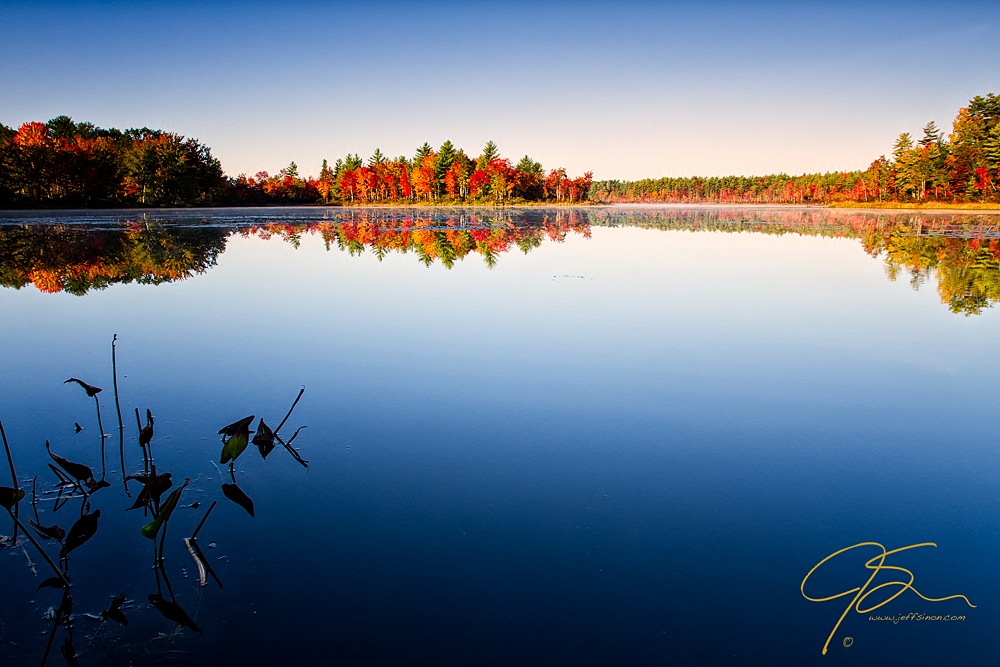 In New England, a great source for fall foliage forecasting is Yankee Magzine's Peak Foliage Forecast. The interactive map helps you figure out when the best time to plan your fall shooting trips and the site provides suggested routes and locations for some of the best fall foliage viewing. While Yankee Magazine deals only with the New England region, a quick Web search should help you find similar information for your neck of the woods.
2. Drive the backroads.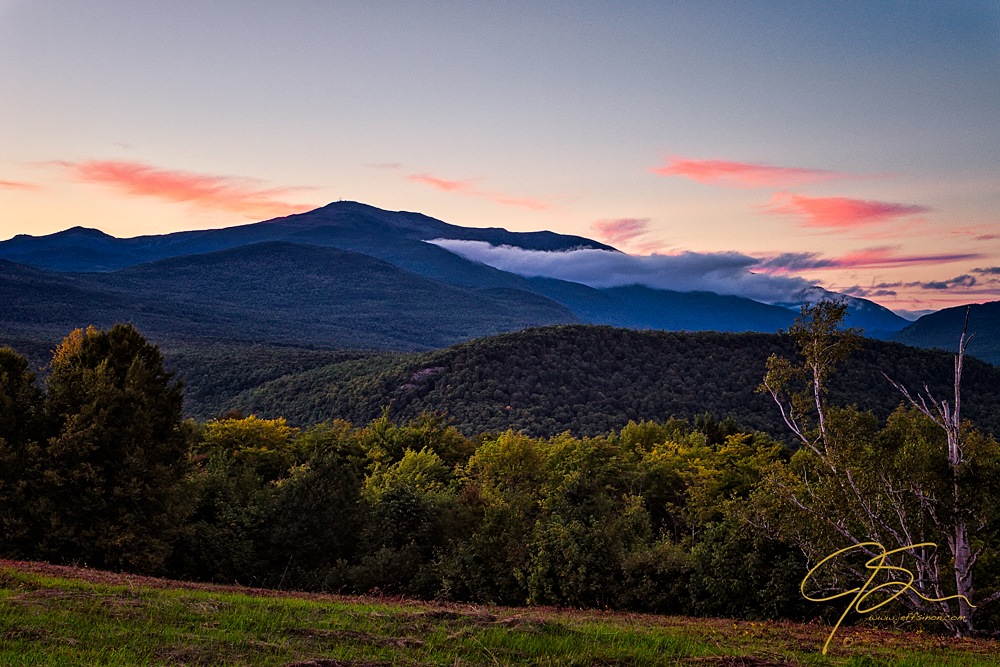 In New Hampshire, where I live, most of the iconic locations have been photographed to death in every season, so I try to get off the beaten path and find scenic views that haven't been quite as photographed.
The above photo is of scene I discovered recently with the help of a few good photographer friends while we were getting ready for some night photography. If you're thinking this isn't much of a fall foliage photo, you're right. But about two weeks after this photo is taken, the majority of the green in this scenic view of Mount Washington will be replaced with reds and golds. You can bet I'll be here to photograph it when that happens.
Fill your tank, pack a lunch and put some miles on your car in search of your own secret locations.
3. Subdued lighting can make colors pop.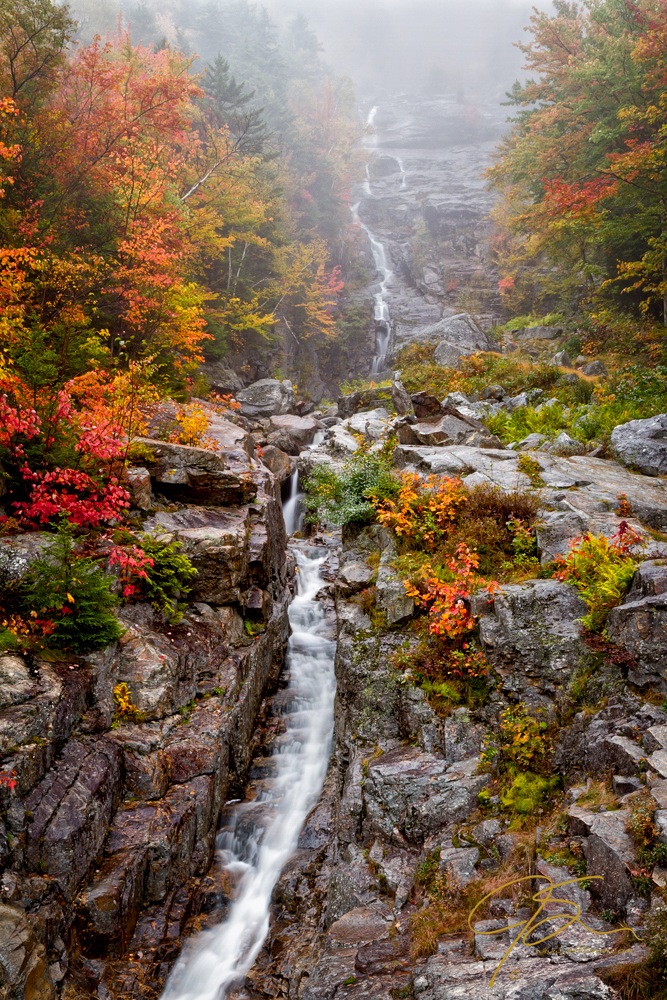 The soft light of a misty foggy morning can saturate the colors, really making them pop, and create a unique atmosphere in the photograph. The effect is so pleasing to me that I'd rather photograph fall foliage on a drizzly day than a bright and sunny one.
Another bonus of photographing fall foliage on a rainy day is that the crowds will be thinner, with only the diehards to keep you company.
4. Shoot the water.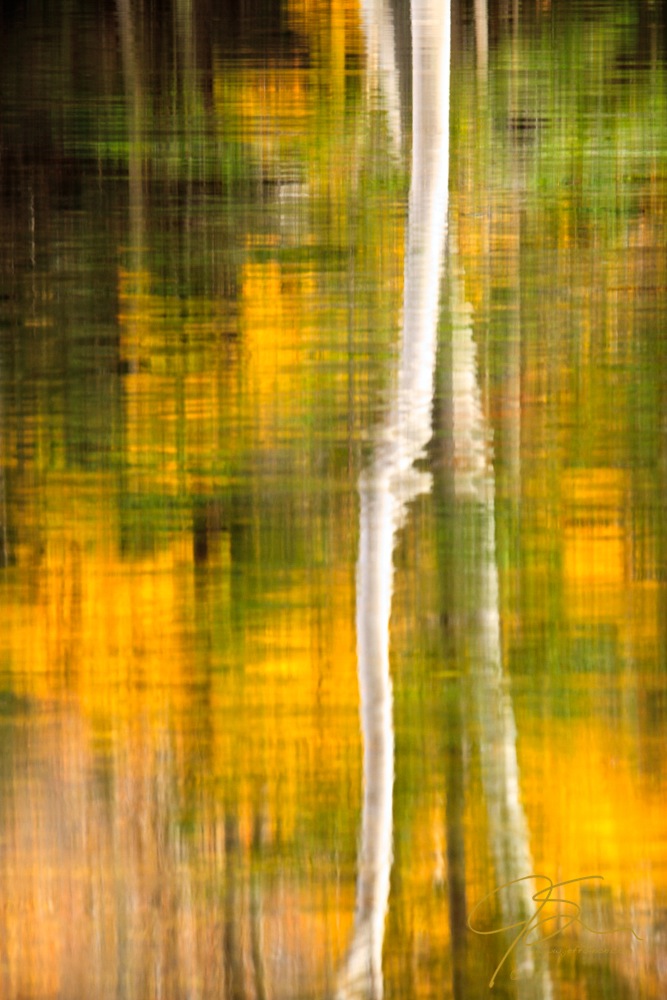 One of my favorite ways to capture brilliant fall color is when it's reflected on water. Set up your camera low to the water's surface to get the best reflection. Like almost all landscape photography, the light is best when the sun is low in the sky, either early or late in the day.
Just be prepared for a lot of strange looks and questions about fish. I photographed the reflection of these birch trees over Columbus Day weekend two years ago. Reportedly the busiest tourist weekend in New Hampshire, with the White Mountains overrun with leaf peepers. Not only was no one else photographing the water, instead focusing on the brilliantly colored mountainsides, but I must have been asked if I was photographing fish at least a dozen times.
5. It's not just about the big picture.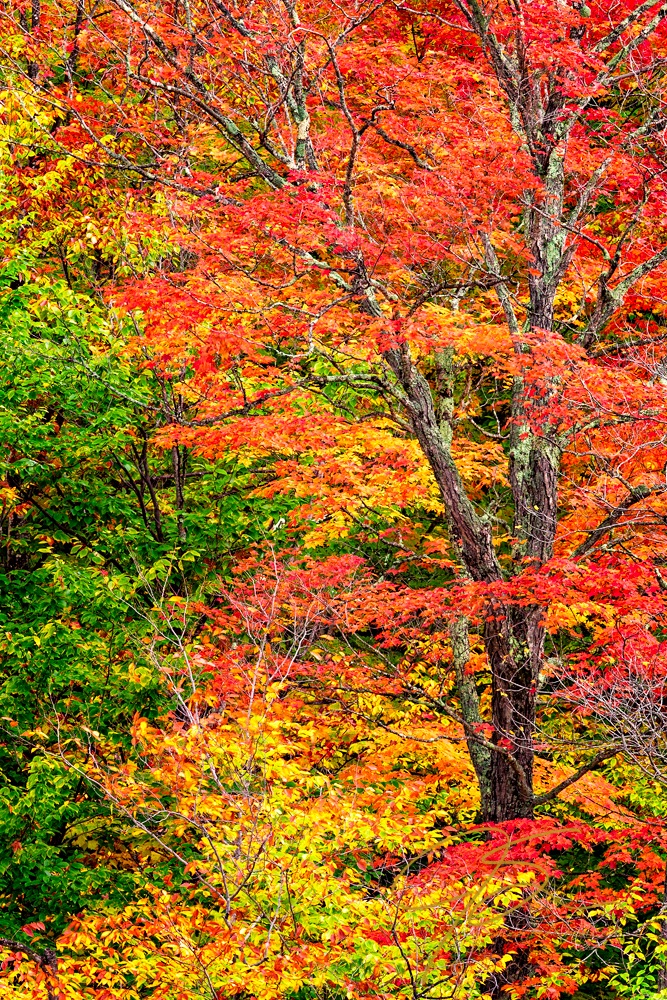 Grand scenic photographs are great, I've even made a few myself, but they aren't the only way to capture the essence of fall. A small section of forest, caught when the color is at its peak, can convey the beauty of fall as easily as any wide landscape shot.
6. Use your trusty circular polarizing filter.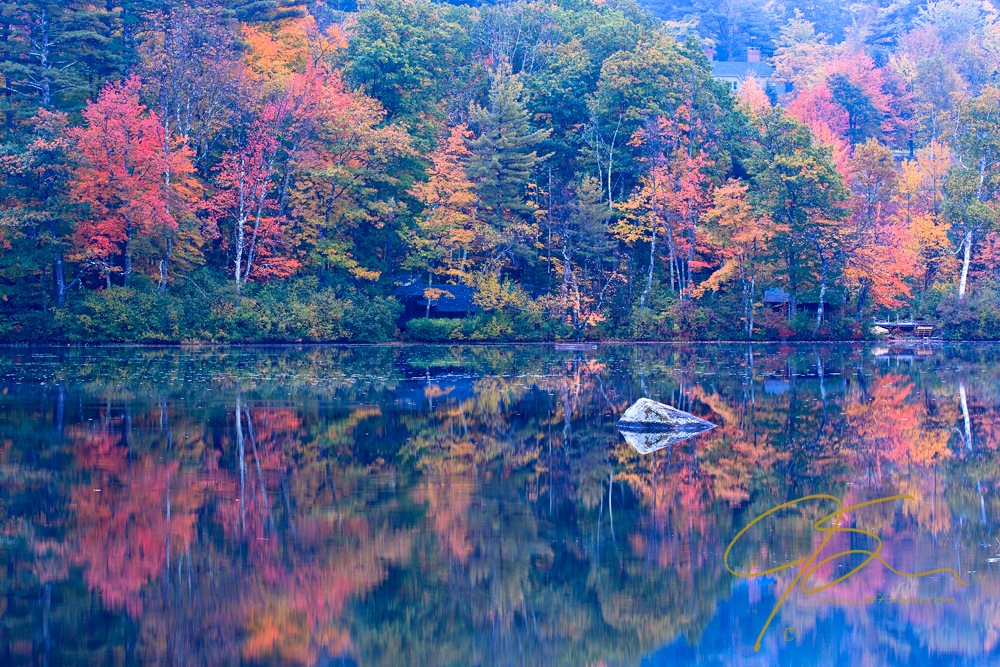 With the exception of when I'm photographing wide landscape shots, I pretty much leave my circular polarizer on the front of my lens. It's great for reducing the reflections and glare from shiny leaves and also helps to boost the saturation of the already vibrant colors.
Bonus tip: Don't over-saturate your photos.
Does all this talk of saturated colors have you reaching for the saturation slider in your image-editing software? One of the biggest mistakes I see in beginner fall photos is they are often over-saturated, with the colors looking almost alien.
It is very easy to go overboard when it comes to saturation, especially with the reds. You add a bit, ooh, that looks good, so you add a bit more and then more. All the while your eyes are slowly getting used to the mess you're making of your photo.
One trick I learned when it comes to preventing too much saturation is, rather than add a little bit at a time, letting your eyes get used to it until you've inadvertently gone way too far, is to grab the saturation slider and give it a big push to the right. The photo looks hideous now, doesn't it? Now take the slider and back it off a little at a time until the photo looks good.
Another tip to help prevent over-processing your photos is to simply walk away from the computer when you think you're done with a photo. Five to ten minutes is often enough to give your eyes a break. This gives your eyes a chance to readjust, allowing you to see your photo for the masterpiece or over-saturated mess that it truly is.