Quilts have an amazing ability to preserve memories, and one way is by using photos on quilts. People are becoming more interested in keeping family memories alive through a variety of fabric projects. One project that is especially appealing to those of us in the quilting world is photo transfer quilts. These quilts allow us to express ourselves through one of our favorite art forms, while maintaining the integrity of treasured photos.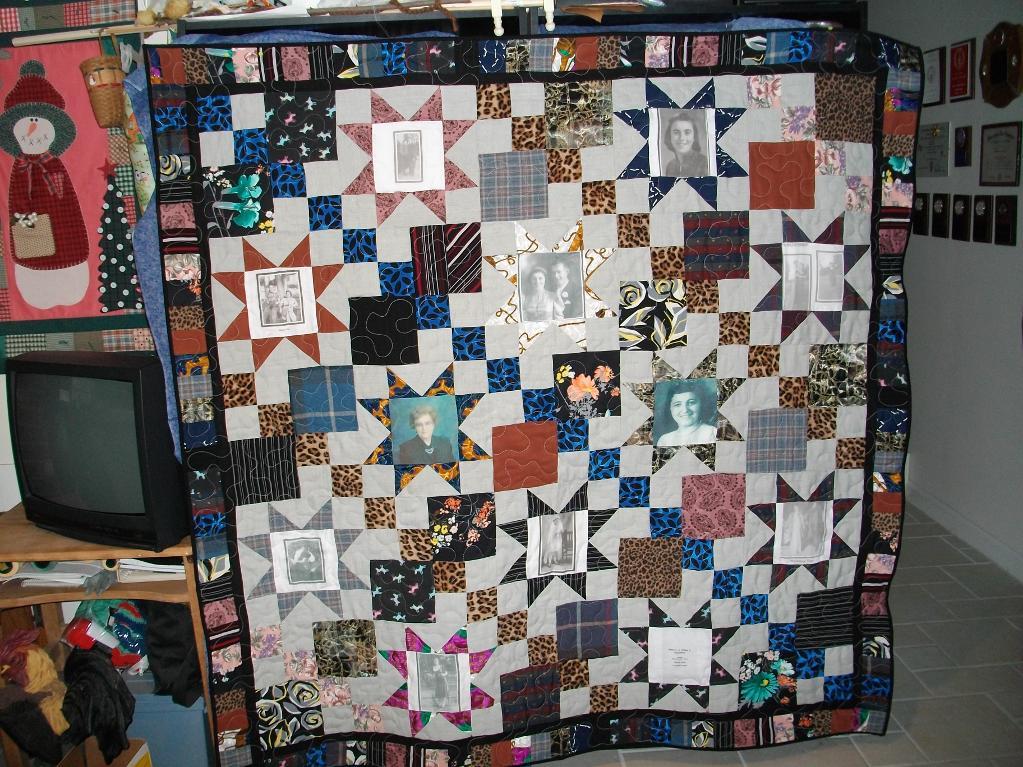 Photo via Craftsy member debsdesigns7
Let's explore how to create a photo transfer quilt!
1. Choose a pattern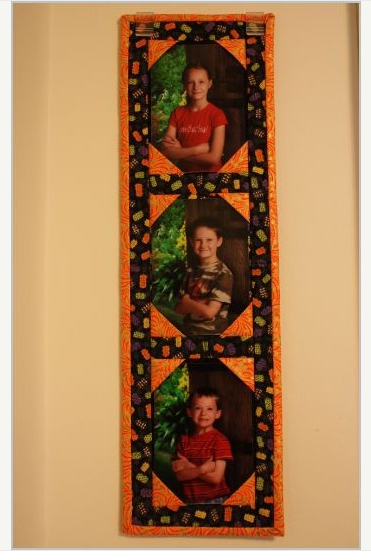 Via Craftsy member Quiltinjeni
The best place to start a photo transfer project is by choosing a pattern. Once you have this basic foundation it is easier to determine photo placement and color choices. There are plenty of patterns to choose from, ranging from small wall-hangings (like the one pictured above) to full-sized bed quilts. Select a pattern that will coordinate with a theme or the home décor of the recipient.
2. Pick your photos and decide how to arrange them
Next, collect your photos to determine their arrangement. Take some time to sort through your photos, so that you include meaningful memories. Depending on the transfer method you'll be using (I'll discuss that in a moment) you may be able to create collages, crop or enlarge, or even turn color photos to black and white. Keep in mind that photos typically darken a bit when they're put through the transfer process, so don't include any photos that are very dark to begin with.
3. Select your fabric
Choose a fabric that will showcase your photos. The best fabric choice will depend on the photo you're using. For example, if the photo is very busy, you might want to select a solid fabric. A black and white photo might look nice against a more colorful pattern.
4. Transfer your photos to the fabric
Now the real fun begins! There are so many ways to transfer photos to fabric you'll have to choose a method that fits your time schedule, your skill level and your budget.
Traditional photo transfer
Let's start with the traditional method. There are services available that take your photos, run them through a color copier onto special photo transfer paper (either 8½" x 11" or 11″ x 17" in size), then heat press the photos onto fabric. A 200-count white cotton fabric produces the best results. This method has proven to last over time, and the finished product can be washed. And with most other methods, professional photo transfer does not harm your original photos.
DIY photo transfer
Want to take a more do-it-yourself approach? Check out some of the commercial solvents available. Bubble Jet Set 2000 is a popular product on the market, and allows you to run your own fabric through your ink jet printer at home… amazing! The process is a bit lengthy (it involves soaking, ironing, printing, waiting, trimming, etc.), but it keeps costs down and allows you to have full control over your photos. If you have lots of photos to transfer, this is a great choice.
Printable fabric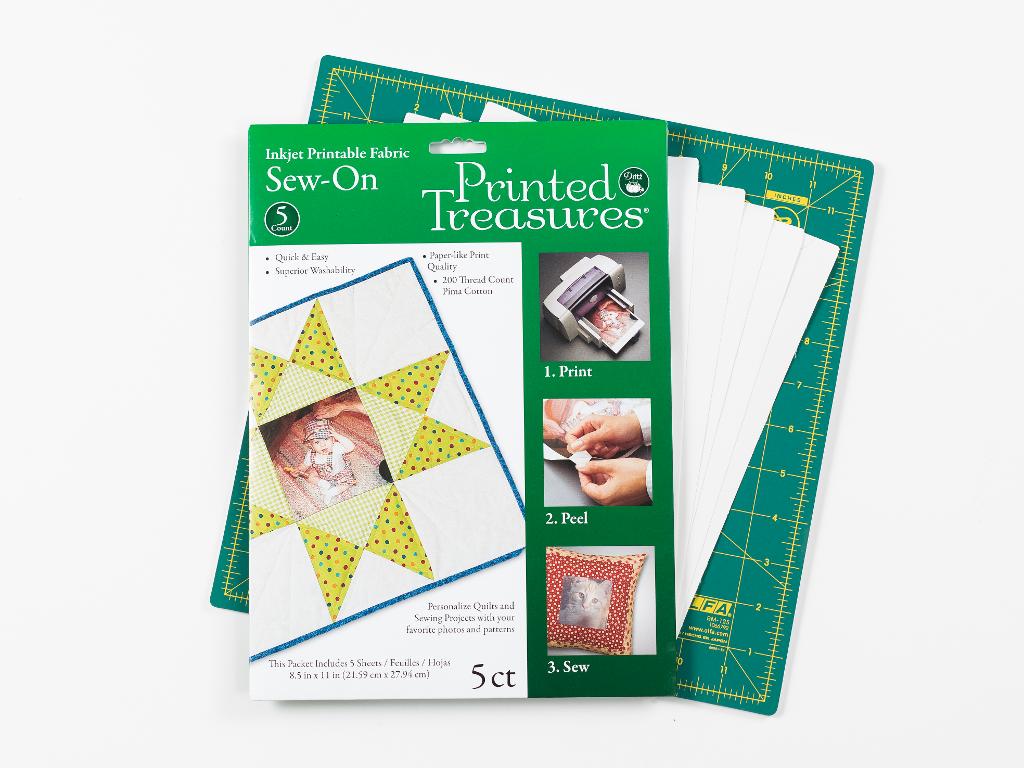 Finally, maybe you're the type who needs to get this project done next week! If you fall into this category, check out the pre-treated fabrics that are compatible with your ink jet printer. Our favorite is Printed Treasures by Milliken. One package of Printed Treasures comes with five 8½" x 11″ sheets that are ready to go through your ink jet printer — and they're machine washable!
If you're computer savvy, this is a wonderful option for your photo transfer project. By scanning in your photos, and possibly creating collages, you can adjust colors in your photos and print them out, ready to be sewn into your project. The downside to this method is that the pre-treated fabrics can be costly.
Whichever option you choose, remember that your gift will be cherished by those who receive it. A quilt is always a prized possession, but when it includes photos it becomes a piece of art for generations to come.