If you've perused beading patterns at all, it's likely you've come across peyote stitch. Peyote stitch is one of the most useful seed bead techniques out there. Once you learn, you can create practically any peyote stitch bead pattern, whether it's a patterned cuff, a fun shape like a butterfly, or a tubular necklace.
Peyote stitch patterns are fun for both advanced and beginner beaders. Advanced beaders will breeze right through these patterns, maybe even getting creative and making modifications. If you're a beginner, get a tutorial for starting peyote stitch bead patterns here before you jump in.
Ready to create something awesome? Start thinking about what colors you'll use to create some of these pretty peyote stitch bead patterns from our Bluprint designers!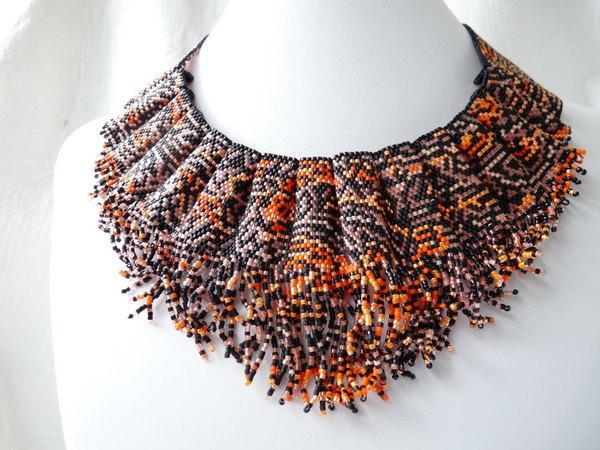 Photo via Bluprint member LeshaMcPhearson
Tiger Mutation Peyote Cuff Bead Pattern
Designer LeshaMcPhearson's pal Karen took her peyote cuff pattern and changed the size to make this gorgeous necklace. This would be an awesome project for a more advanced beader who's comfortable adapting a pattern. Note that when you download the pattern, you'll receive the pattern for the cuff — it's up to you to adapt it to make a gorgeous creation like the necklace!
Get the Tiger Mutation Peyote Cuff Bead Pattern here.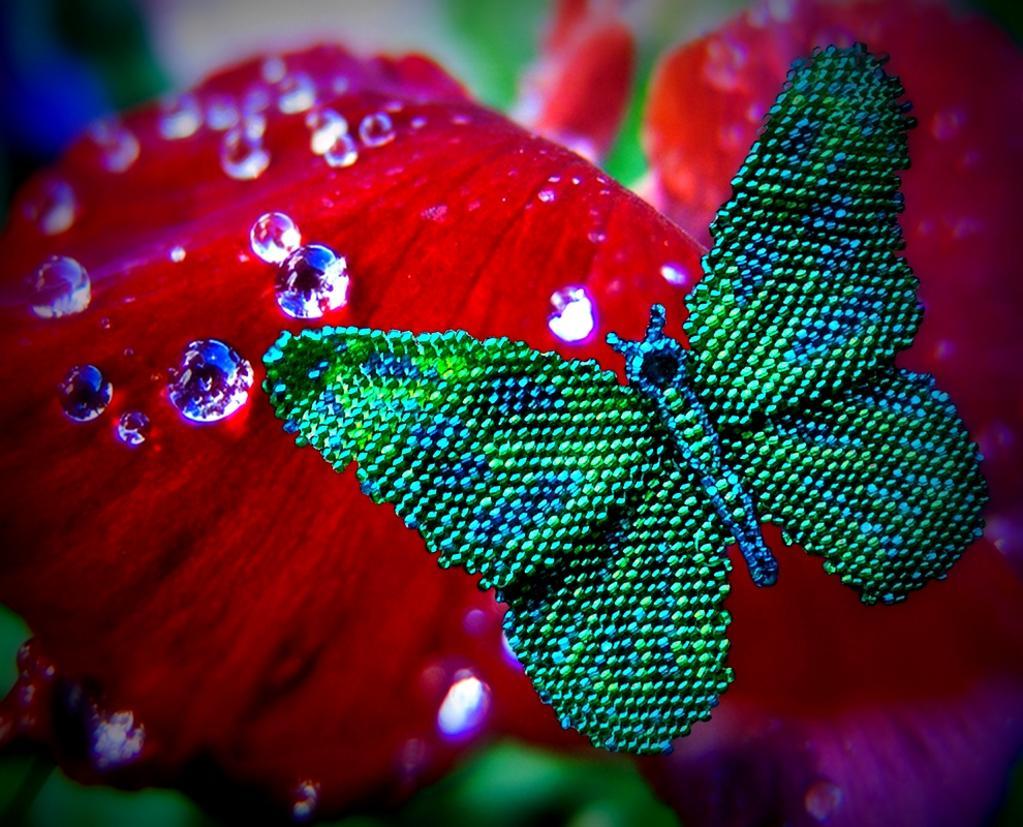 Photo via Bluprint member gemmaster
Mysterious Peyote Butterfly
A combination of peyote and herringbone stitches create this pretty, sparkly butterfly. Bracelets, barrettes, necklaces, rings — there's no limit to what you can make with this pattern.
Get the Mysterious Peyote Butterfly pattern here.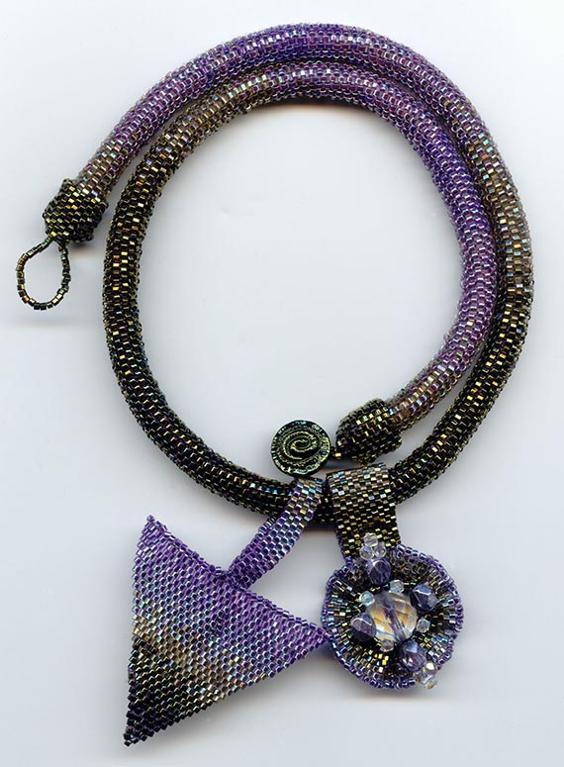 Photo via Bluprint member Ruby Wings
Peyote Stitch Gradation Bead Pattern
This pattern uses both tubular and flat peyote stitch. Not only will you get plenty of peyote stitch practice with this bead pattern, you'll also learn about color gradation. Color gradation is a beautiful technique that can really change up your usual color palettes when making jewelry.
Get the Peyote Stitch Gradation Bead Pattern here.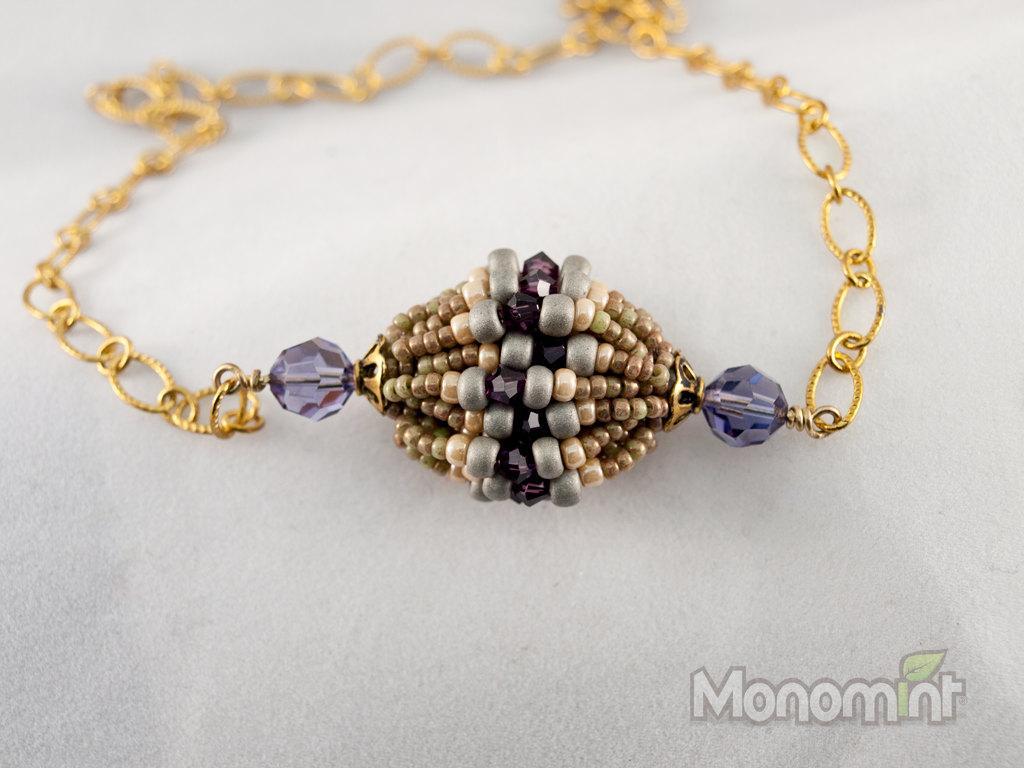 Photo via Bluprint member monomint
Saffron Peyote Bead
I love learning to make beads like this because once you get the hang of it, it becomes one of your go-to patterns that you can use to make a variety of different projects. That's certainly the case with this peyote-stitch bead.
Get the Saffron Peyote Bead pattern here.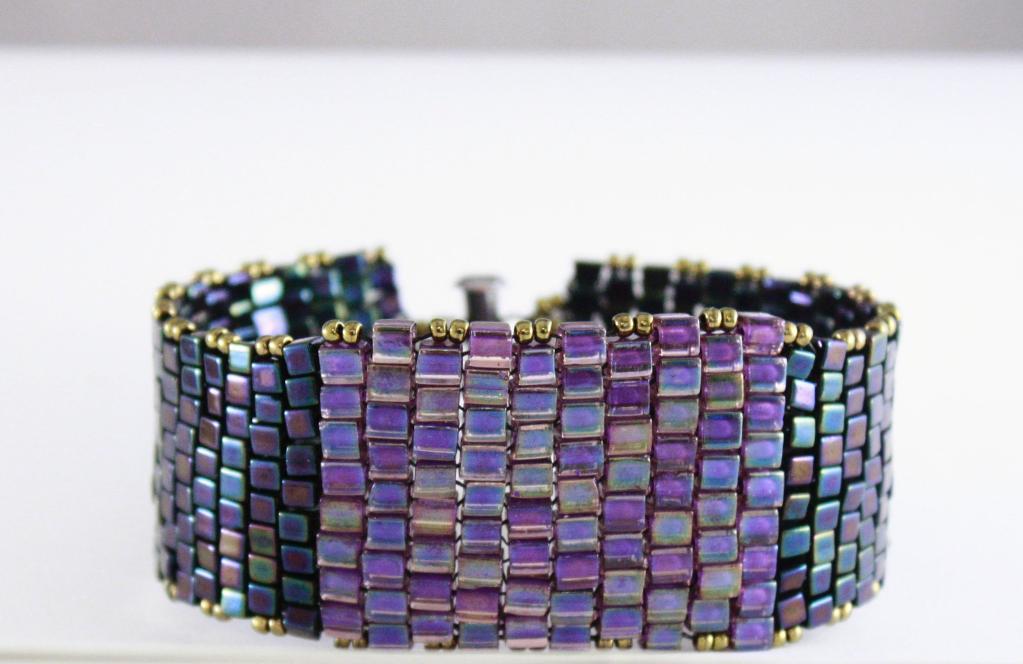 Photo via Bluprint member ClaudineMJ
Peyote Wide Cuff with Cube Beads
If you're a beginner and want to change up your usual peyote stitch, why not just change the size and style of the beads? Designer ClaudineMJ says the cube beads make this cuff feel as soft as leather against your skin.
Get the Peyote Wide Cuff with Cube Beads pattern here.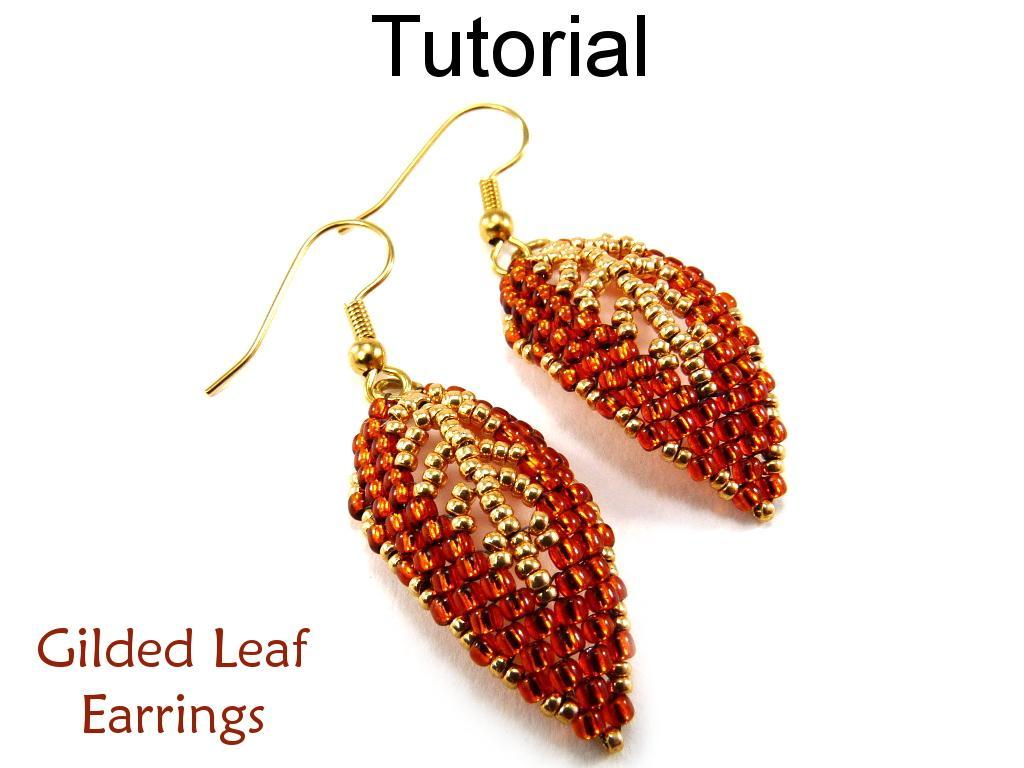 Photo via Bluprint member SimpleBPatterns
Leaf Earrings Diagonal Peyote
What's your favorite season? You can make these leaves reflect almost any time of year depending on the beautiful colors. This peyote is a slight variation on the usual, as part of it is diagonal. There are a lot of options for modifications, so break out that creativity.
Get the Leaf Earrings Diagonal Peyote tutorial here.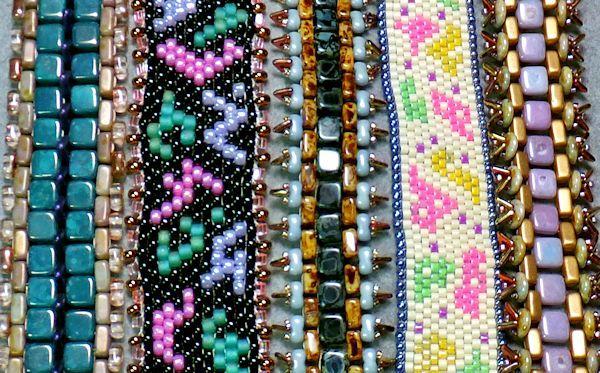 Photo via Bluprint member BeadedJewelry
Odd Count Peyote Bracelet
Tired of the same old peyote stitch? Here's your solution! Just take one look at the photo above and you'll get tons of inspiration for colors, patterns, and textures. Designer BeadedJewelry promises that odd-count peyote isn't as hard as it seems with this tutorial.
Get the Odd Count Peyote Bracelet pattern here.
Not feeling confident about your peyote stitch bead pattern skills? Enroll in Essential Seed Bead Techniques with Leslie Rogalski to get guided help with peyote stitch, as well as an abundance of other helpful seed bead techniques.
What's your favorite peyote stitch project that you've created? Be sure to paste a link if you've uploaded it as a project and tell people what patten you used!