Ruffles never seem to go out of style when it comes to cake, do they? We love them whether they're made of frilled fondant or silky buttercream. But did you know that with just a single petal piping tip you can pipe five amazing different ruffled looks?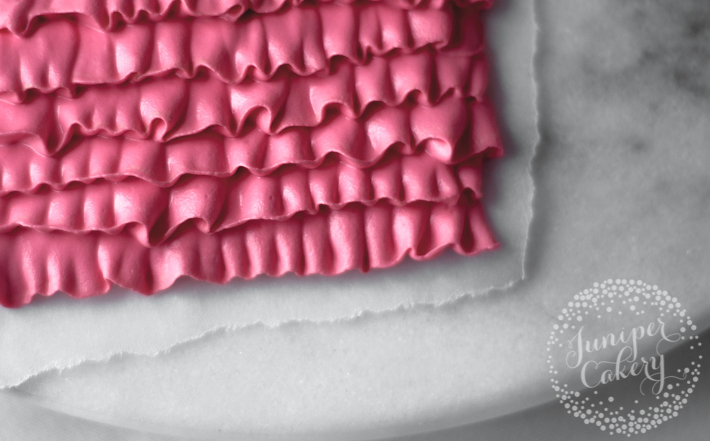 We're huge fans of findings loads of uses and styles for a single tool. If you are too, make sure to read on for some gorgeous frills from the humble petal tip!
Learn how to use a petal piping tip for perfectly pretty ruffles
Read on for our design ideas and tips on how to make the most out of your buttercream or royal icing frills. For these ruffles, we used the Wilton 125, but the Ateco Rose Tip Set would also work well.
1. Layered ruffles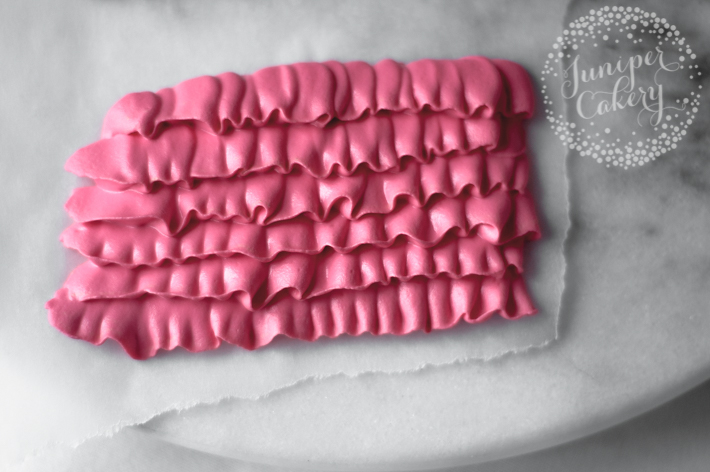 Layered ruffles are one of the most common effects with a petal piping tip. They're often made with lots and lots of Swiss meringue buttercream.
When making layered ruffles with a petal tip, begin from the bottom of your cake or cookie. That way, each layer will sit lightly over the previous one. (If you want the frills to face up, pipe from the top to the bottom.)
While piping, keep your tip slanted downward. Place the fatter end toward the surface of your project, with the thinner end upward. Push out the buttercream or royal icing a little faster than you move across as this is going to create the lovely ruffled effect.
2. Fashion-forward frills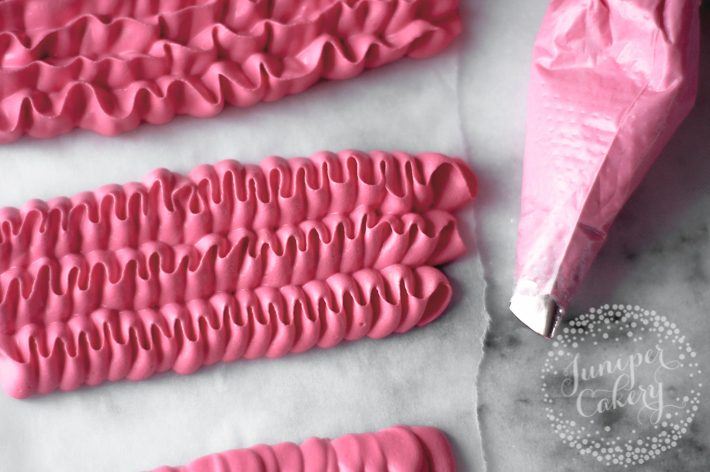 Here's another popular ruffling technique for cakes: These ruffles are slightly different from the traditional style shown above. They sit more upright, following a zigzag-like pattern.
To create these ruffles, keep the larger end of your piping tip touching the cake or cookie, with the slimmer end facing outward. Now pipe in a back and forth motion, working your way upward so each ruffle sits on top of the previous one.
3. Soft and relaxed ruffles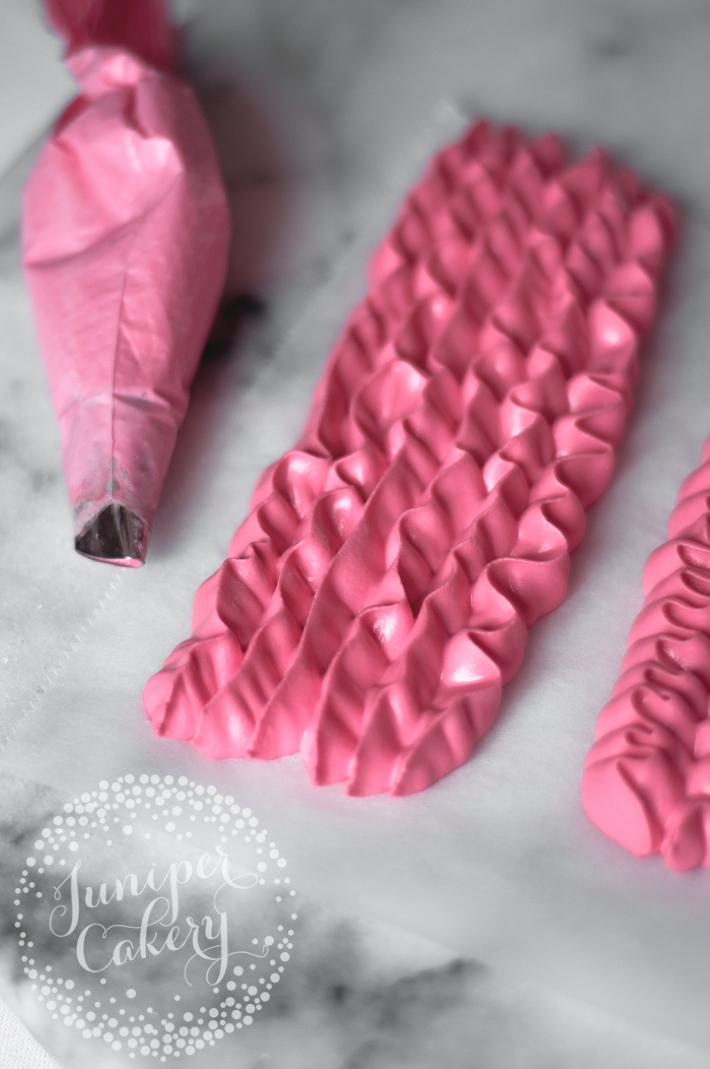 These piped ruffles are a little more easygoing. They're piped in a similar manner as the traditional layered frills, but with the thinner edge facing out. You'll also use a more carefree style for a slightly less full texture.
You can pipe these pretty easily. Again, keep the larger end of the tip to the surface you're working on and the thinner end outward, facing the front. Pipe in lines, making sure to push the buttercream or royal icing out a little bit faster than the speed at which you move the bag along.
4. Scalloped ruffles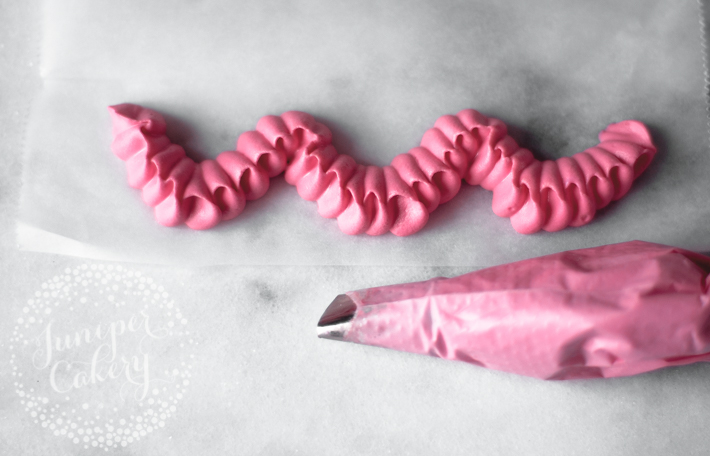 For these ruffles, you're going to need one extra tool: a cocktail stick or edible marker to map out the path for the scallops. We'd recommend making each dip about 3 cm to 4 cm in width. Too small and you won't have much space to work with, but too large and you won't get much of a scalloped definition.
Mark intervals and pipe each scallop separately. Begin at one point and pipe in a curved shape, wiggling the bag back and forth as you go to create a ruffle. End the scallop before starting the next one.
5. The linear ruffle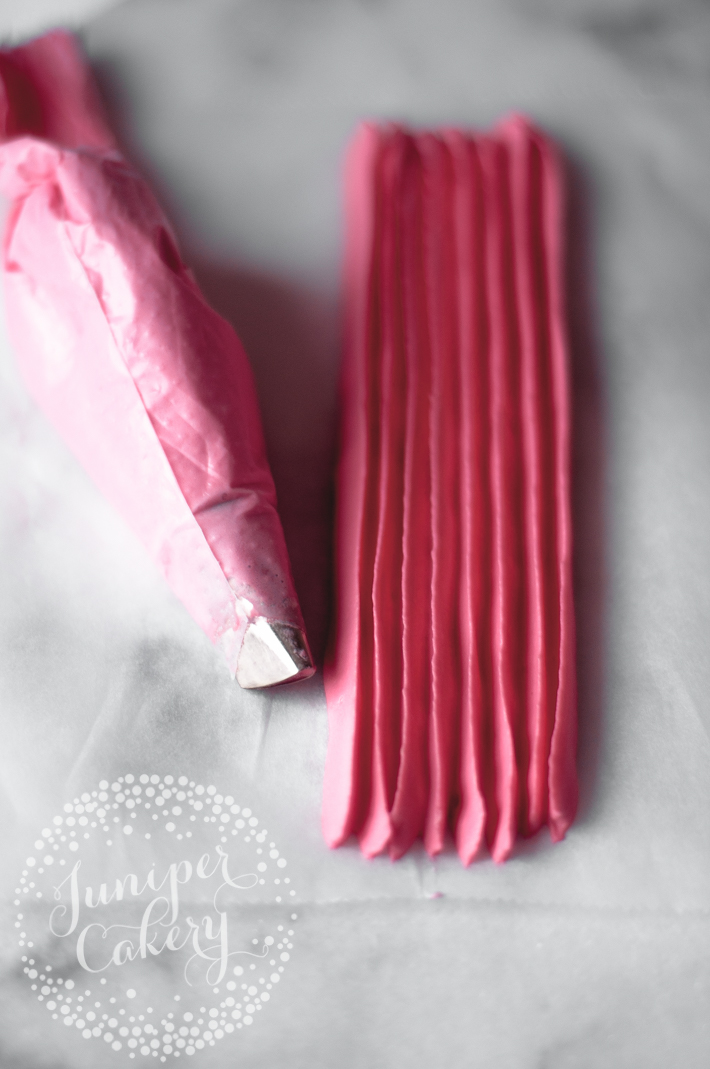 This is one of the easiest looks to achieve with a simple petal piping tip. This style of linear ruffle is perfect for cactus-like buttercream cakes or for adding a more modern texture to a project.
To pipe this style, keep the fatter end of the tip touching the surface of your treat, with the thinner end facing up. Pipe in straight, parallel lines, making sure to leave no gaps between each piped line.
Now you're all ready and set to make sure your buttercream (or royal icing) ruffles are the best in town! Make sure to have fun and you never know when you're going to dream a cool new technique of your own!