Your pets deserve the best! So why not create a handmade gift especially for them or a project inspired by the joy they bring you every day? Discover 12 cute ideas for crafts you can create based on your love for your pet.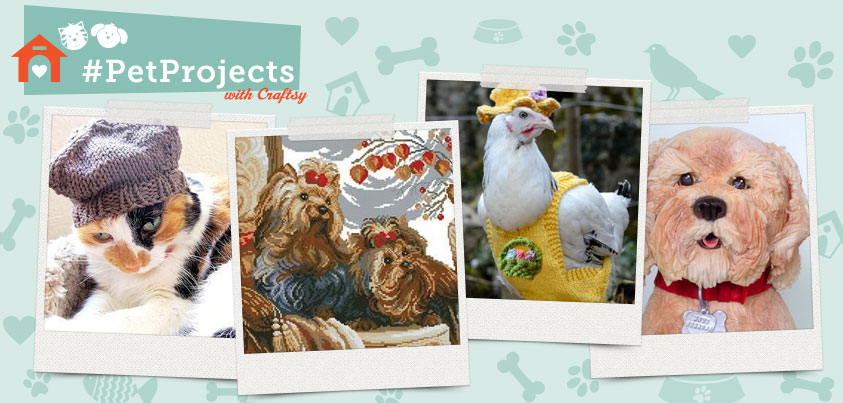 Then, show off your handmade pet projects by joining the #PetProjects Contest! Here's how:
Upload your #PetProjects projects to the Craftsy Project Gallery.
Write #PetProjects in the title so we know it's an entry.
Share your projects on your favorite social sites and include #PetProjects in your Facebook post, tweet, or Instagram photo.
We'll randomly select a project on Monday, August 5, 2013, and the designer will win a FREE online Craftsy class of their choice!
And now on to your inspiration…
1. Weiner dog cookies.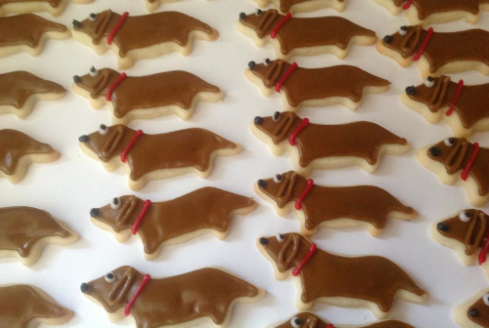 Delicious and adorable: it doesn't get much better than that! We love the way Craftsy member CDodd12 baked and topped these tasty dog-inspired treats to resemble delightful dachshunds. Can you create your furry friend as a cookie?
2. A princess dress…for your dog.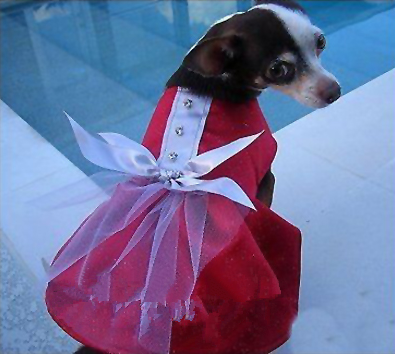 Ensure your pretty puppy princess is dressed to the nines with a custom made dress. Craftsy member EchoLin161286296 made this little number for her dog. We love the bow!
3. A colorful water bowl stand.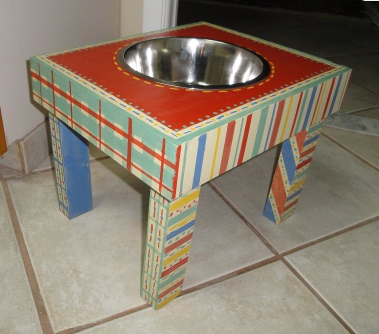 This whimsical wooden dog bowl stand made by Craftsy member CarSok helps keep the floor clean and could add a nice splash of color to any home.
4. A sculpted dog cake.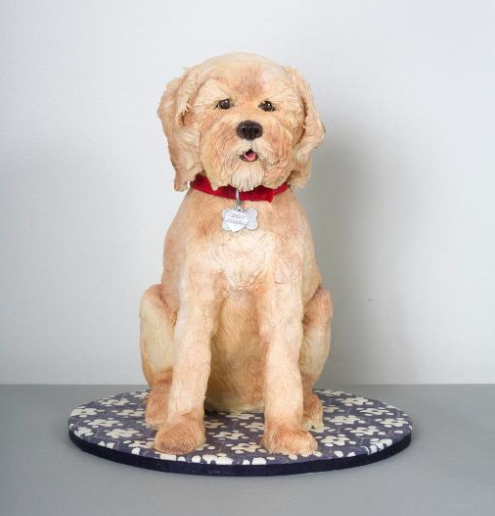 Recreate your favorite furry friend in cake form with help from Elissa Strauss in The Sculpted Dog Cake.
5. A cat in the hat.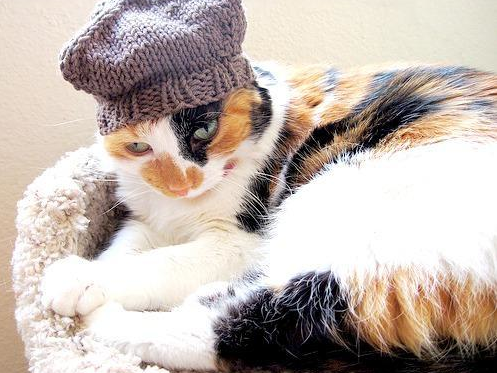 Why should dogs have all the fun? Make this adorable cat hat in no time with the Four Cornered Cat Hat pattern from Craftsy member FlowerMoon. The trickiest part is slipping it on your cat while they're asleep.
6. A doggy day dress.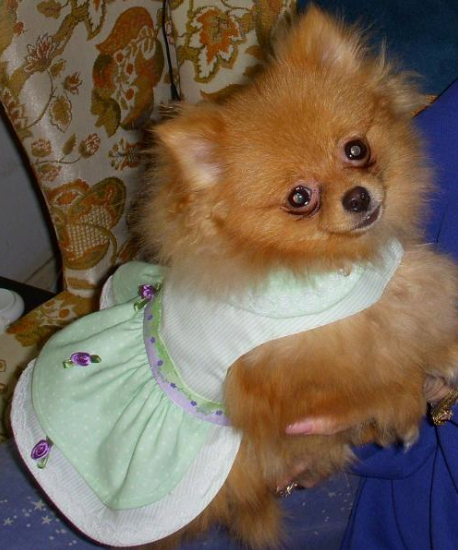 For the dog that parties all night and day, sew an adorable day dress like this project (Emily's Day Dress) by Craftsy member dottyeb.
7. A chicken sweater.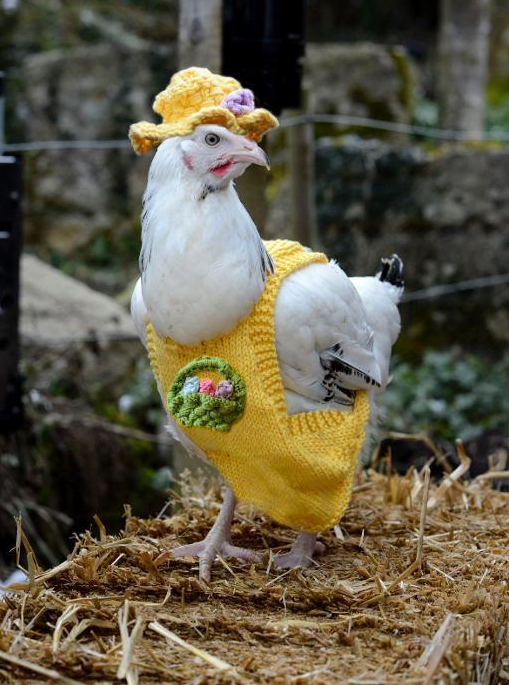 Complement your chickens' unique contours with cozy knits! Get the Easter Chicken Coats with Matching Hats pattern by Craftsy member mypdfpatterns, and guarantee that your chickens celebrate every holiday in style.
8. A pet quilt.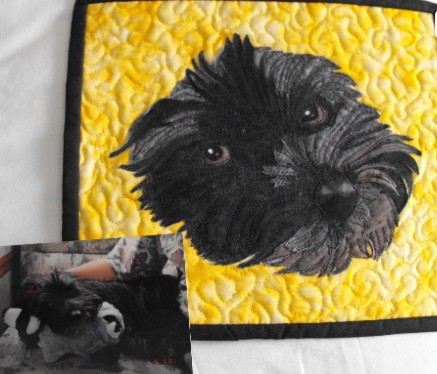 Create a quilt to commemorate your cutie. For example, check out this Family Pet quilt created as a keepsake for friend's mother by Craftsy member LeilaniB.
9. A Superman costume.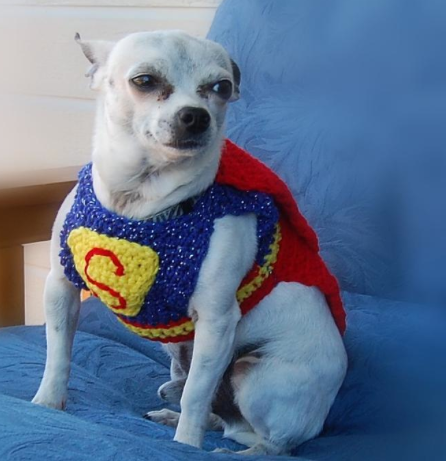 Crochet a fun cape for your dog with the Superman Dog pattern from Posh Pooch. Then, maybe next time you ask them to fetch the paper they'll come to your rescue!
10. Pets counted cross stitch chart.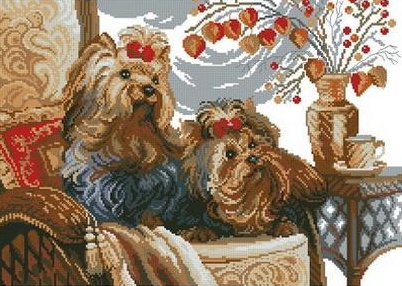 Do you treat your dogs like royalty? Download the Pets Counted Cross Stitch pattern by Luba Davies and recreate this charming scene for any pet-lover.
11. Cat couture wrap.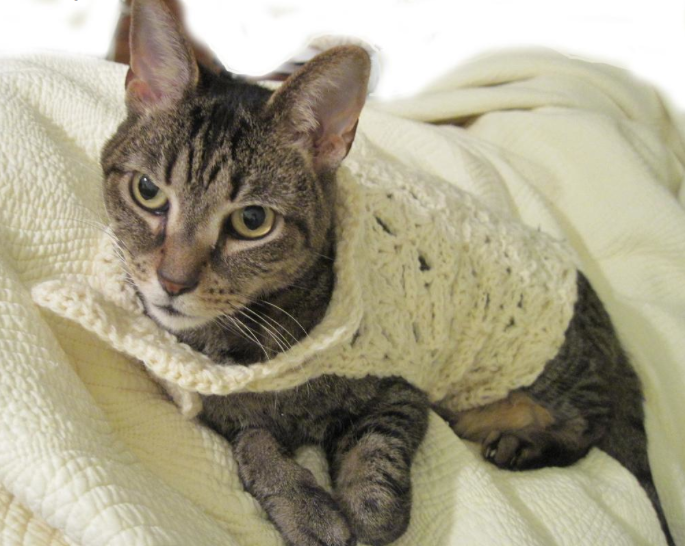 All dressed up and nowhere to go…except your lap. Crochet the Cat Couture Wrap pattern from AkuaDesigns to keep your little baby warm and beautiful.
12. Felted cat cave.
Dog crates have nothing on this. Check out the Felted Cat Caves pattern by Craftsy designer alosha. Find out how to create every finishing detail from the flowers on top, to the grass and more, for your cat.
Which will you make first? Be sure to enter the #PetProjects Contest for a chance to win a FREE Craftsy class of your choice!