My pets are a part of my family. I've watched them grow up right before my eyes, and they grow up fast. To preserve those younger days, it's important to take lasting photographs that capture the personality of your pet. Of course, there are some difficulties that arise when photographing portraits of pets. But if you're prepared with the right arsenal of tools, you'll be ready for the unexpected. Here are the 9 things you need for fantastic pet portraits.
Location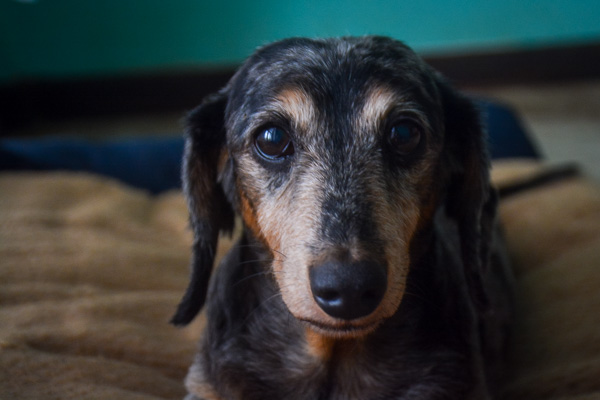 One of the worst things you can do is ask a pet to be calm in a new environment. They'll want to sniff and explore, and it is very unlikely that they will sit still for long. Take your pet portraits in well-lit areas around your home or a place that they frequently visit, such as a walk or a park. This will keep your pet from becoming overly distracted with new surroundings.
Take photos you'll love as much as your pets!
Learn how to photograph pets and their people for personality-filled portraits that will be cherished fur-ever!Enroll Now »
Lens
For pet portrait photography, you'll want a lens that is fast and can handle wide apertures. I love using my fixed 50mm 1.8 lens at a wide aperture to get the shallow depth of field that you so often see with portrait photography.
Treats
If your pet has any special treats, this will be your most important tool! Reward your pet for good behavior like sitting still. If your pet has any favorite toys, you can throw those into the mix as well. Do anything you can to make them feel more comfortable.
Previous training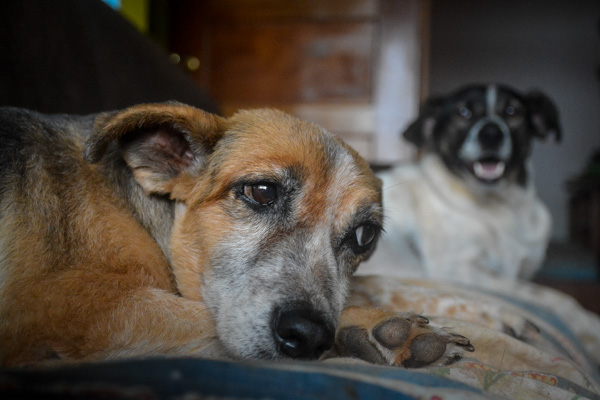 This one is up to you and your pet, but if your pet is trained or responds to any special calls or noises, now is the perfect time to use them. Getting a dog to sit could be as easy as training it for a week or two beforehand.
Continuous focus
Even if you do manage to get the animal to sit still and look at you, it likely won't do so for long. Use continuous focus to ensure that your images are tack-sharp no matter which way your subject is shifting.
Continuous shutter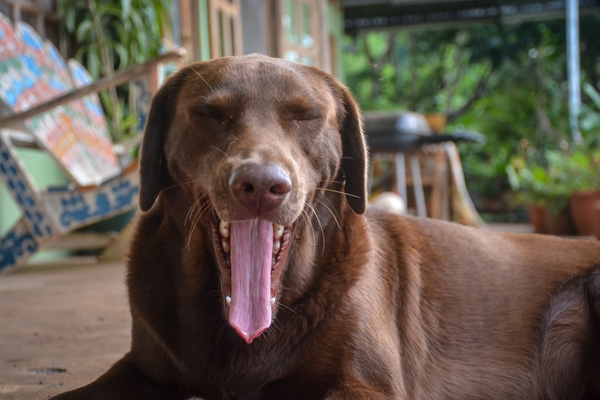 Use the continuous shutter setting to your advantage and capture multiple shots in a row so you can choose your favorites later. You never know when a pet will do something eye-catching — they move fast!
Shutter priority mode
Using shutter priority mode, choose a fast shutter speed that can keep up with your pet. You may need to bump up your ISO to help increase your shutter speed so your photos don't turn out blurry.
Autofocus vs. single point
This one is up to you and how comfortable you feel using Single Point Focus Area. Use Single Point Focus to pinpoint the eyes — a powerful way to create mesmerizing open aperture photos. Just make sure you're fast and your focus is on the mark. Otherwise, your subject may move and your picture will be ruined.
Alternatively, you can let the camera do the work for you. Use autofocus and the camera will choose a point for you. This feature is built to assume you want to focus on what is closest to you. You may want to choose a slightly larger depth of field just in case you end up focusing on the animal's nose on all of your shots.
Patience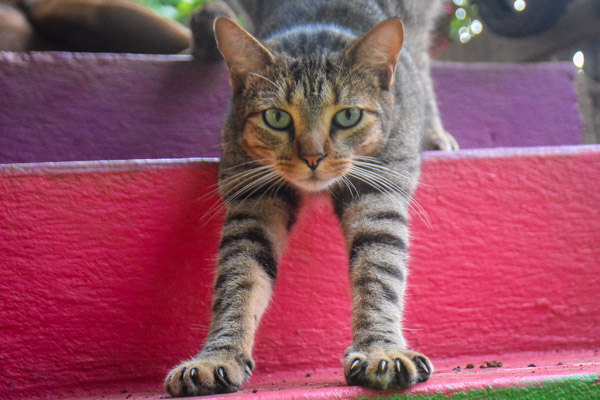 The most crucial element for any type of photography is patience, especially when dealing with animals. Getting frustrated that things aren't working out the way you want will only further complicate things. Wait for your pet to do something out of the ordinary and remember to stay calm and collected and go with the flow.
Take photos you'll love as much as your pets!
Learn how to photograph pets and their people for personality-filled portraits that will be cherished fur-ever!Enroll Now »