Here at Craftsy, there's no judgment for dressing up your pet. Whether you want your pup to don a knitted sweater on a snowy day or want to knit a hat for your cat, we support merging pets and yarn crafts. After all, pets love yarn just as much as we knitters do.
Pet knitting patterns aren't just fashionable, they can be functional, too. From toys to clothing and accessories, find a knitting pattern from these Craftsy members that's perfect for your dog or cat. We even threw in a snuggly bed!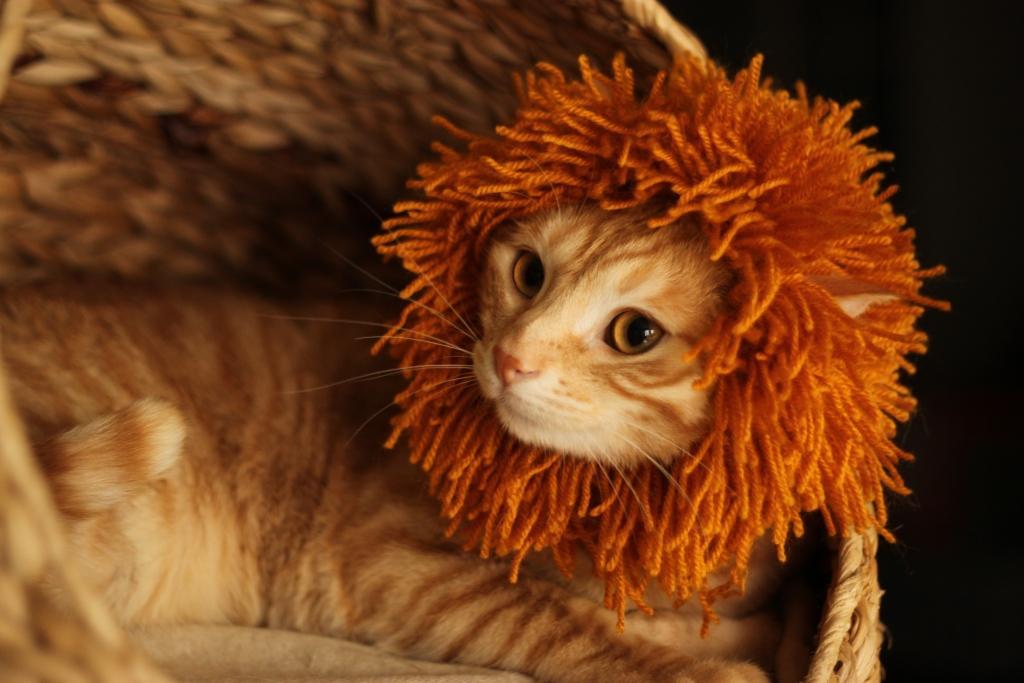 Photo via Craftsy member innerShelter
Cat mane
Obviously, this (FREE!) pattern is not for just any cat. In fact, we're taking bets on how long your cat will wear this before tossing it off. (Hopefully you'll get a great photo before that happens.) And if you make the mane and the cat won't wear it, why not reuse the yarn and turn it into some type of cat toy?
Get the FREE Cat Mane pattern.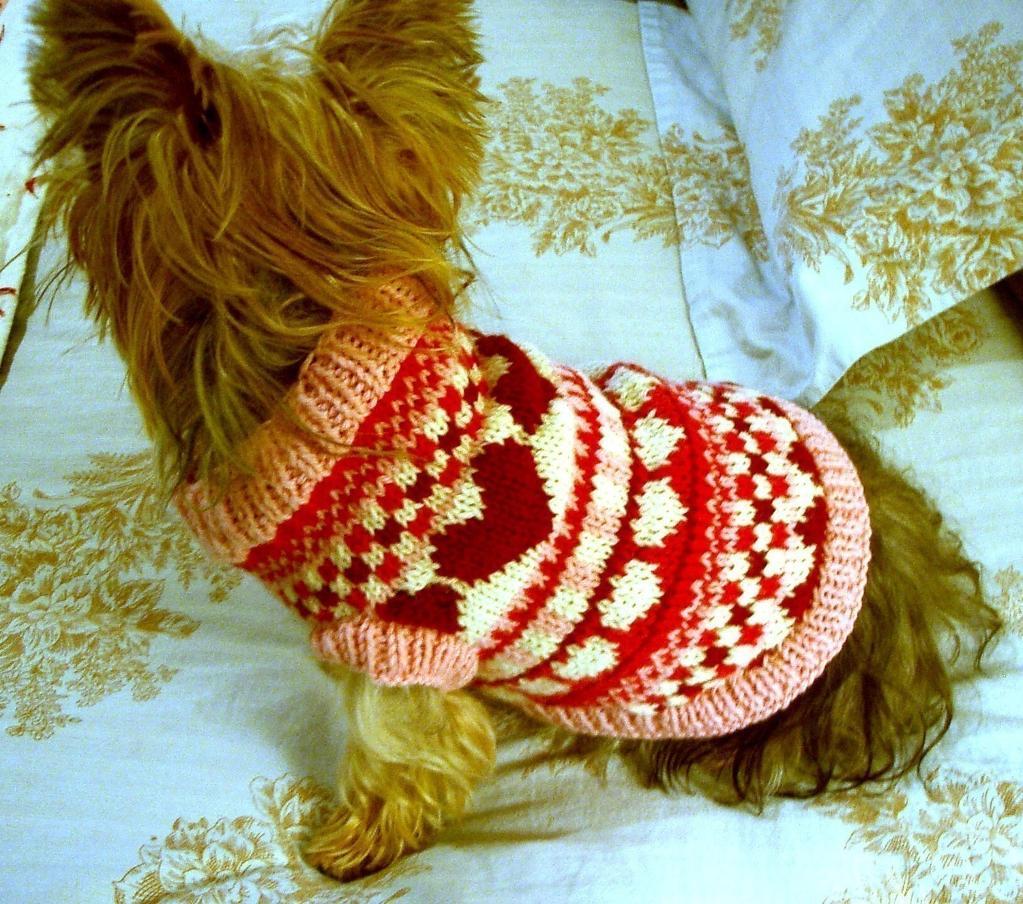 Photo via Craftsy member Kay Graves
Puppy love dog sweater
It doesn't have to be Valentine's Day for your dog to sport this cute heart sweater. If you want to give it less of a Valentine feel or make it more appropriate for a male dog, consider swapping red for another color, like blue or green. A chart is included to make the stranded colorwork a bit easier.
Get the Puppy Love Dog Sweater pattern.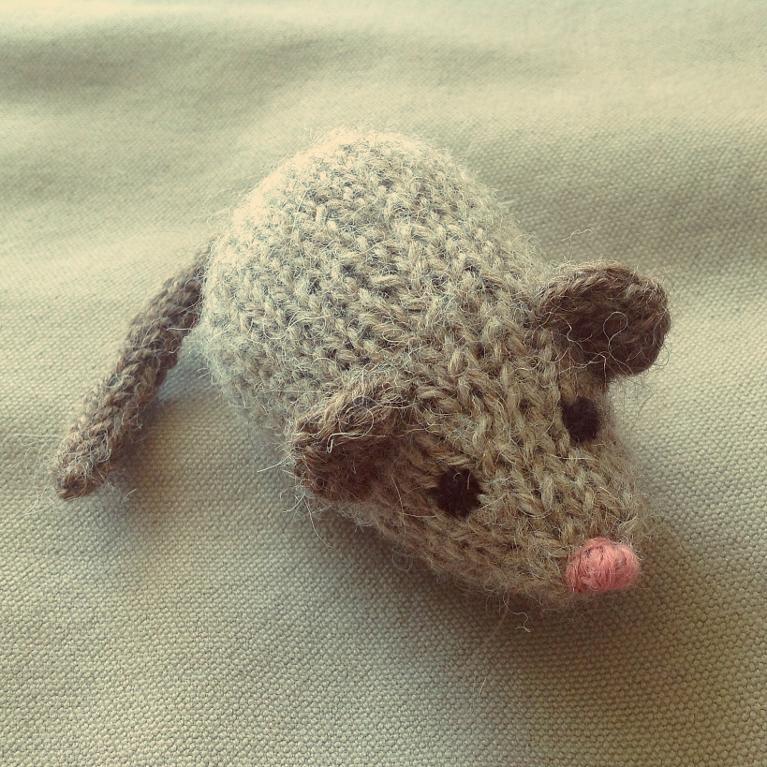 Photo via Craftsy member Dooley and Spud
Mouse toy
If your kitty loves jingle bells, put this toy on your to-knit list. Because the mouse is so small, it's a super quick knit. Just nestle the jingle bell into the body with some stuffing, seam it up, and watch your cat play for hours.
Get the Jingle Mouse Cat Toy pattern.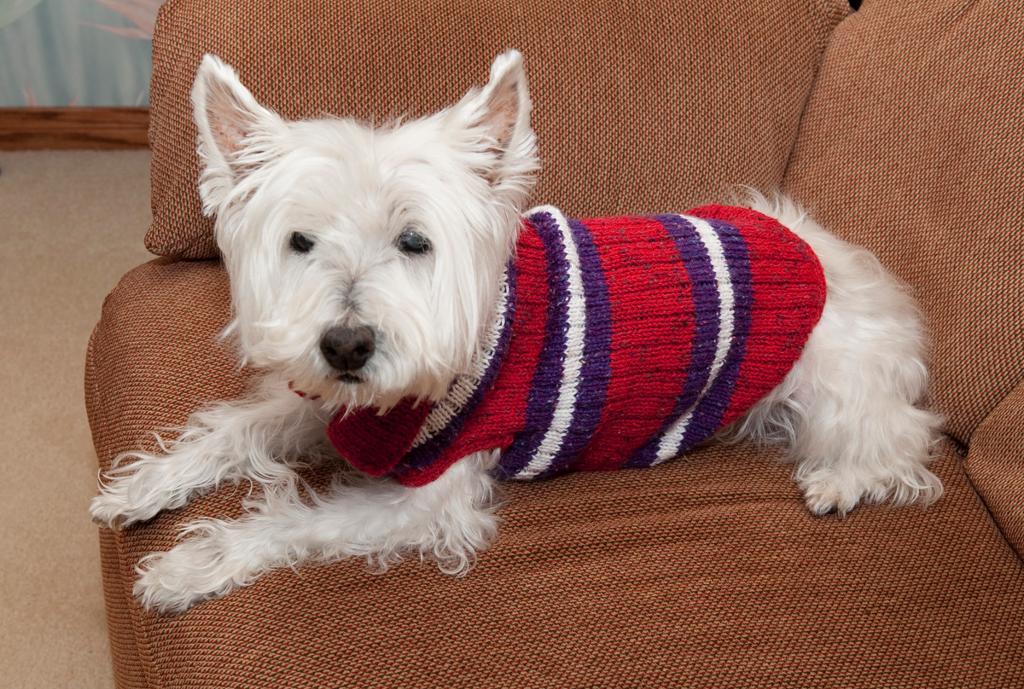 Photo via Craftsy member evelynArts.com
Striped dog sweater
If you're dealing with a more casual pup who just likes to hang out on the couch and watch Downton Abbey with you, this sweater's the one for your needles. You can also skip the stripes and just knit all of it up in one color. The ribbing ensures that the sweater can conform to any dog's shape, even if there's a little extra fur in the tummy!
Get the Knit Striped Dog Sweater pattern.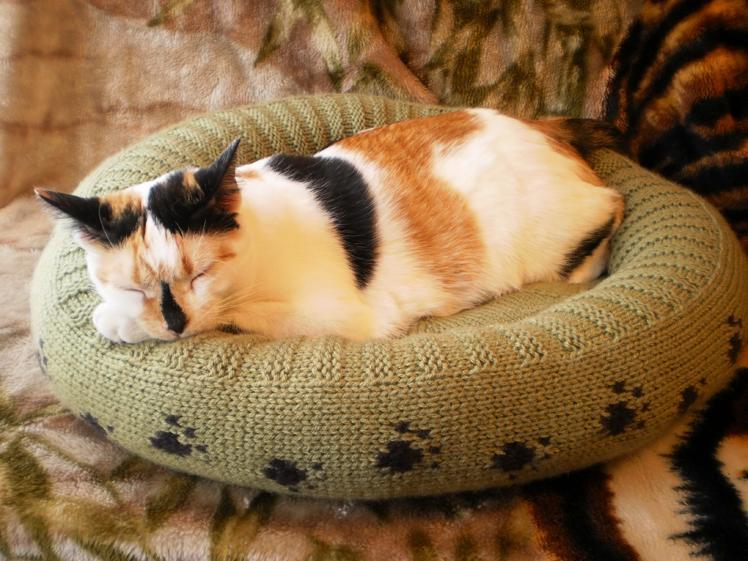 Photo via Craftsy member ShiriDesigns
Plush bed for a cat or dog
Save your softest yarn for this project. This comfy bed pattern comes with four different size options to match your pet's size. You can match the bed to your pet's personality, too! There are four different motifs to choose from, including fish, hearts, bones and the paw prints seen here.
Get the Plush Bed for a Cat or Dog pattern.
From seaming to shaping, all the skills you learn in making pet sweaters can also be applied to sweaters for yourself.
Knit along with one of our awesome Craftsy instructors, like Amy Detjen in her Custom Yoke Sweater class or the My First Sweater class with Amy Ross.
Both will perfect your sweater-making skills, ensuring both you and your pet have cozy sweaters to wear. And if you make matching sweaters for you and your pet, we promise we won't judge you for that, either!
What kinds of accessories and clothes do you knit for your pet?