Some quilters find project kits limiting, but that doesn't have to be the case! With most quilt kits, there are countless ways to bring your own personal twist to the design. To prove it, we're using our Blazing Star 2017 Block of the Month kit as an example (but we think these tips could apply to lots of other kits, too!).
1. Customize your quilting thread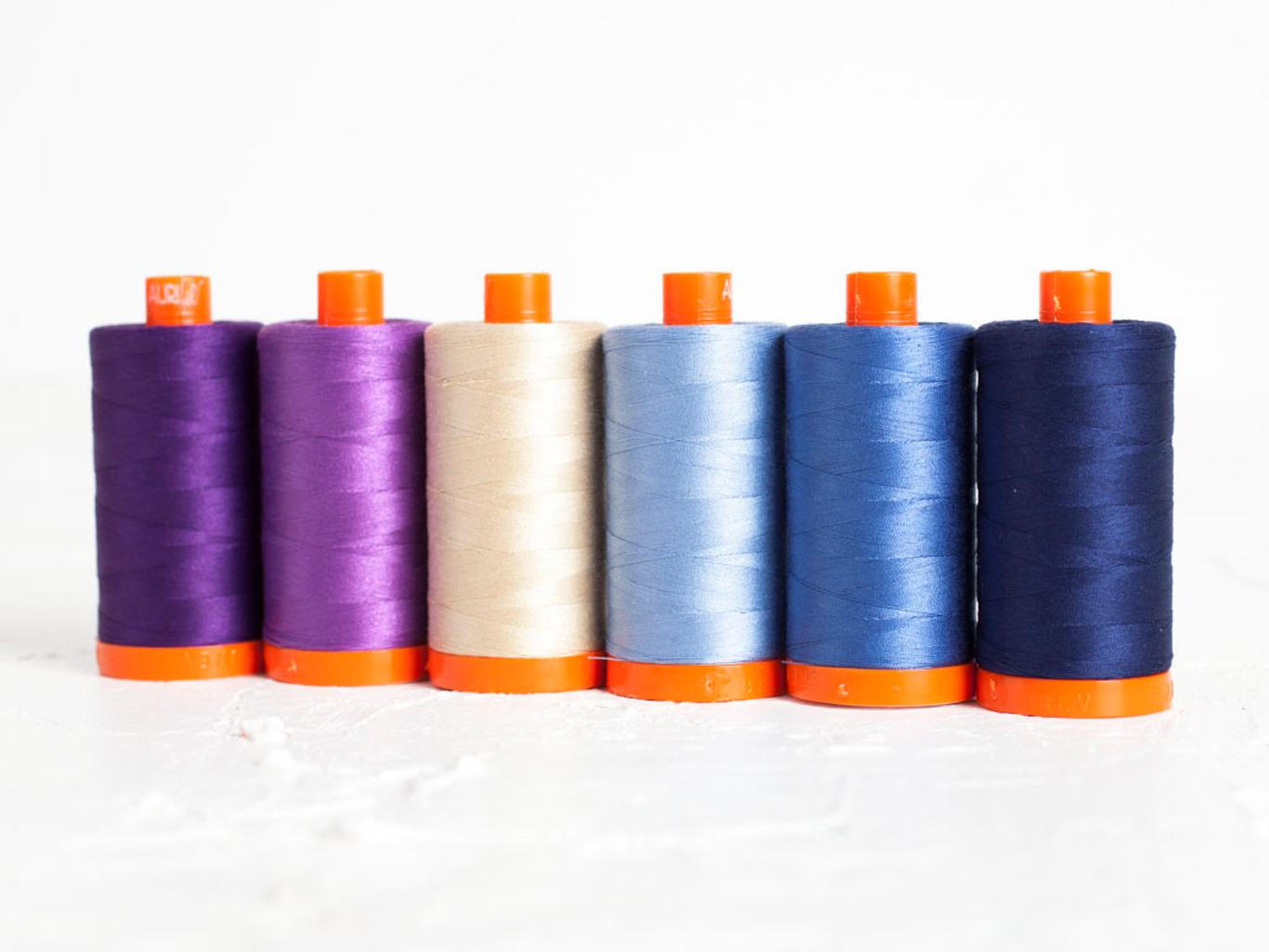 The color you choose for quilting can make a huge difference in the final design. In her Blazing Star, designer Nancy McNally uses a royal blue thread, but imagine how different it'd look in white or color-changing thread!
2. Change the arrangement
Don't think of the pattern in your kit as the law of the land. Within reason, you can move a few pieces around. For instance, Nancy arranged her "feature blocks" across from each other, but nobody says you have to do the same! You could put both Broadway Star blocks in one corner, for instance. One word of caution: Do the math before you make the change. You wouldn't want to run out of fabric!
3. Go bold on the back
The backing of your quilt is prime real estate for serious personalization. Incorporate some of your favorite blocks or fabrics there. Need some ideas? We share a few in this free online mini class.
4. Make use of your stash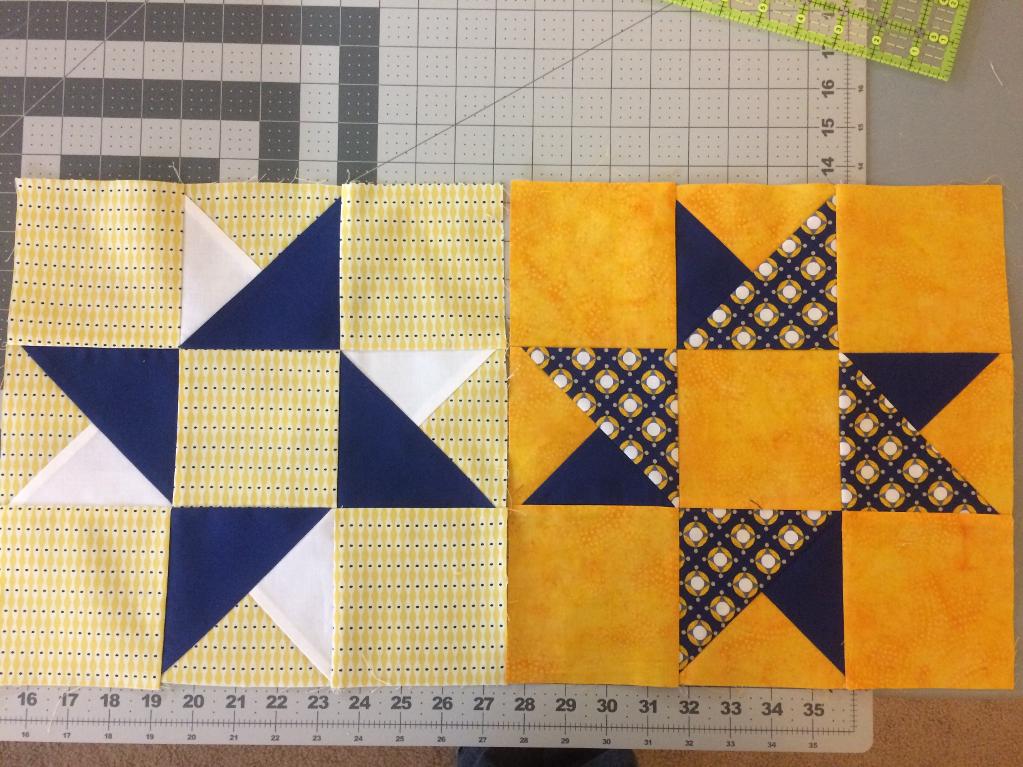 Sure, you'll want to use the fabric that came in your kit. But don't forget, even once you've made your kit, the pattern is still yours forever! Consider making a second version using your stash fabrics, like Bluprint quilter Yellowdog246.
5. Plan your own quilting design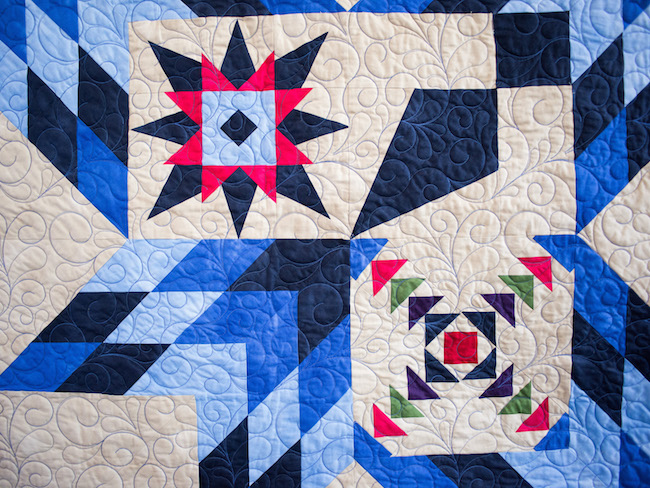 Nancy used an all-over, swirly quilting design, but our imaginations are running wild with countless other possibilities. How about straight-line quilting to highlight the geometric lone star designs? Or stitching in the ditch to let the fabrics take the stage? The options are truly endless, and they can really make a big impact.
6. Sneak in some scraps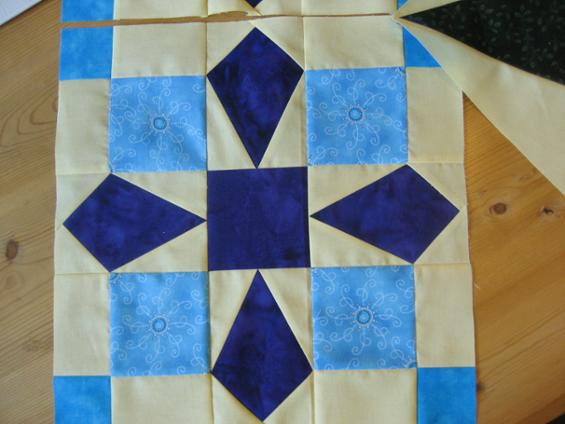 For a unique touch, swap in just a few of your scrap fabrics along with the kit, like quilter Daisylover did for her Marquis Diamond blocks. That way, you make the most of your kit, make a dent in your scrap bin and bring a personal touch to your quilt.
Get Your Blazing Star Kit!
Time is running out to get your hands on the stunning Blazing Star 2017 Block of the Month Kit.See More