We have explored adding color to line embroidery with crayons and pencils, so why not use permanent marker on fabric? Markers are easy to find, inexpensive, and, with the right combination, add a watercolor effect to embroidery. This is a project for artists of all ages!  
How to use permanent marker on fabric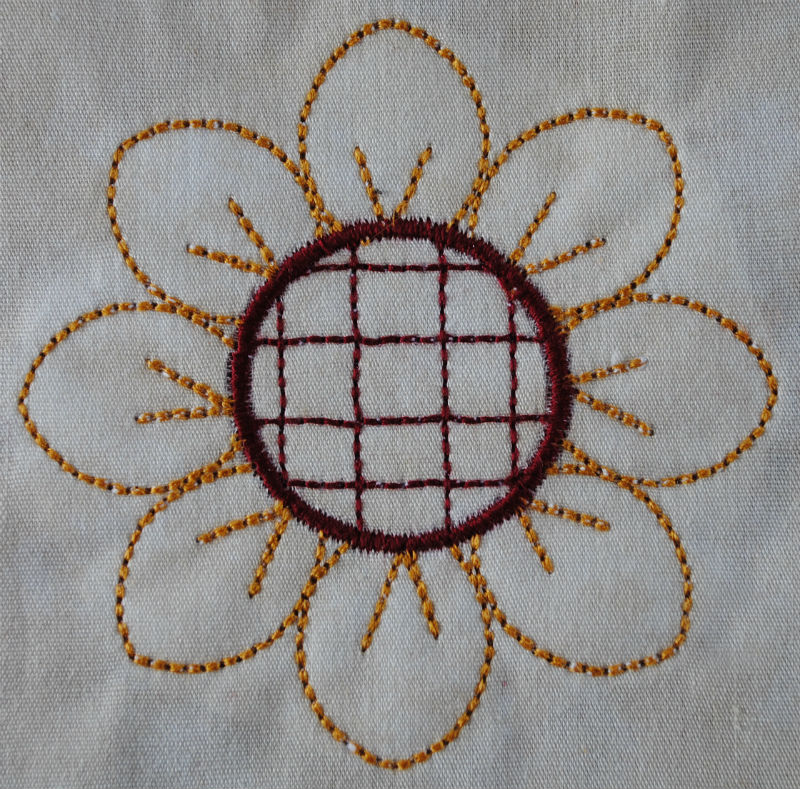 Photos via Debbie Henry
Step 1: Start with an open linework design
Designs that stitch as outlines, like redwork, or those with large, open areas are ideal for coloring. Stitch on a medium- to heavy-weight cotton, linen or muslin.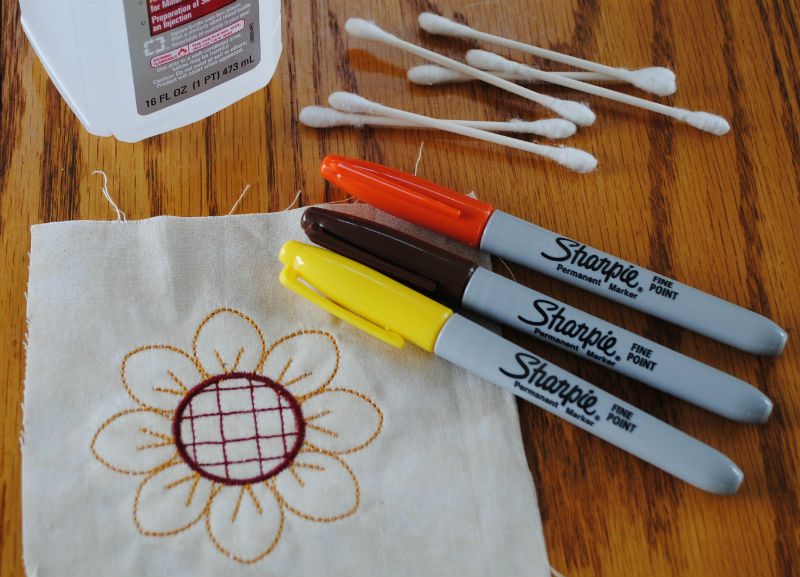 Step 2: Gather supplies
Make sure permanent markers have fine points. Other supplies include rubbing alcohol and cotton swabs.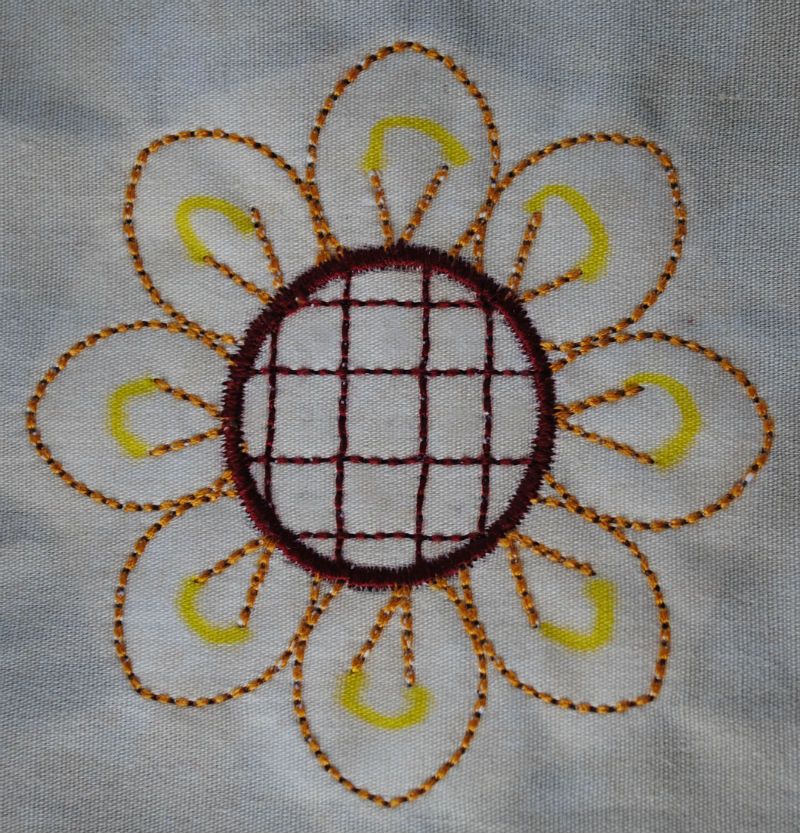 Step 3: Draw highlight areas
Put protective covering on your work surface. Draw highlight areas with a marker. For this design, I placed small loops well inside the petals. Whatever highlights you draw, make them small and well away from the stitch lines because the color will spread.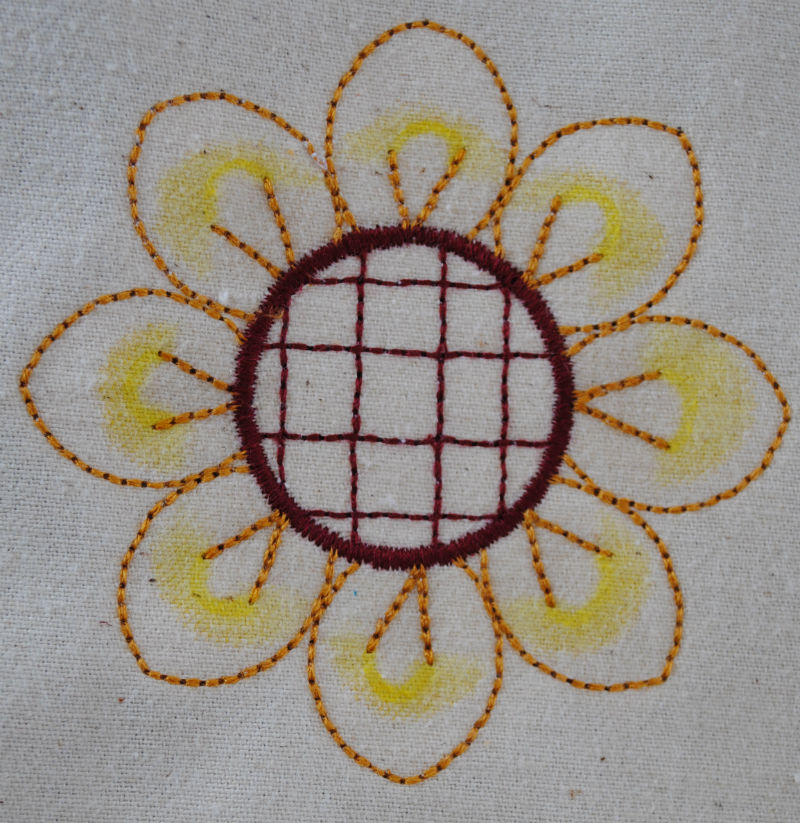 Step 4: Paint the highlights
Start by dipping cotton swabs in alcohol and run them along the highlight areas. As you do, the marker ink will bleed into the fabric. As it does, it takes on a watercolor appearance.
Step 5: Add color if desired
Continue adding rubbing alcohol until you are happy with how it looks. Adding alcohol ahead of the highlight pulls the color in that direction. If you want more color, carefully touch the area with the tip of a marker and continue adding rubbing alcohol until the color is right. Be careful, though. Colors will appear darker when wet, so let it dry overnight. You can always add more color later if you like.
Step 6: Heat set with an iron
This technique works especially well with decorative embroidery but can also be used on clothing. Washing on the gentle cycle and line drying will add longevity to wash and wear embroidery.