Shopping for school supplies is always exciting for kids and their parents, but making them can be even more fun! Pencil cases are a great place to store your mechanical and wooden pencils, pens and even markers. We've rounded up some fun pencil pouch designs to make going school even more exciting this year! Get the kids involved by asking them to choose fabrics and help with the project assembly for a finished product they'll be proud to use.
Check out these back-to-school pencil case patterns!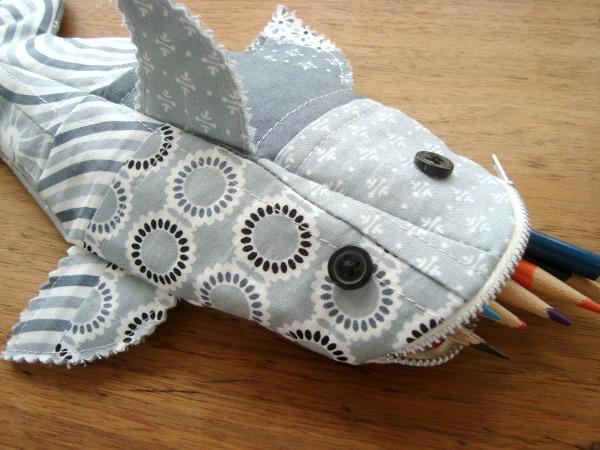 Photo via Craftsy member Patchwork Posse
Shark attack
If you have a good sense of humor, this pencil case for shark lovers is a great option! Shark lovers will have fun slipping their pencils in the zippered mouth of this friendly ocean friend. The fully lined pouch will hold a handful of pencils or other school supplies, and allows you to have fun with patchwork!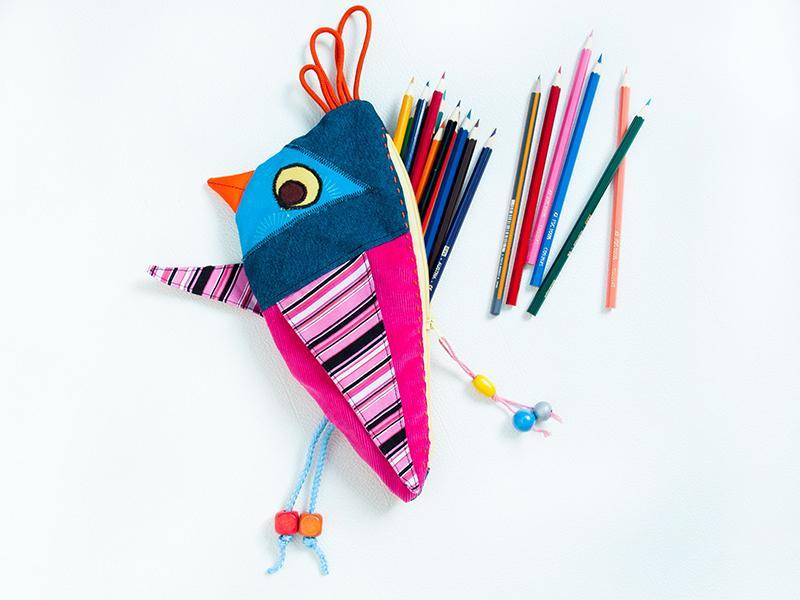 Photo via Craftsy member Lidija Miklavcic
Bird's the word
This bird has great personality and is easy to personalize in a child's favorite colors and prints! Enhance your birdy pencil case with scrappy appliqué and fun beaded accents. This eccentric pencil pouch is the perfect place to store art supplies that will inspire more creativity.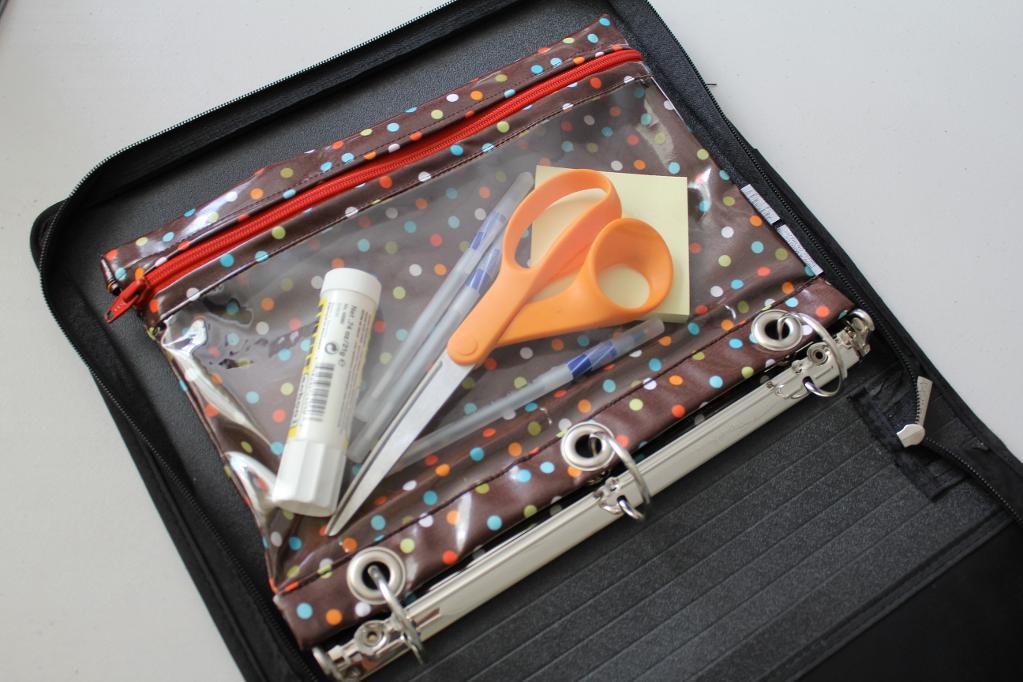 Photo via Craftsy member Candy Corner Quilting
Binder beauty
Add a clear zippered pencil pouch to your three-ring binder to store office supplies, sewing notions, a first-aid kit, toiletries and more! Available in two sizes, this pencil case pattern is great for laminated cotton fabric for durability, or regular quilting cotton if you choose.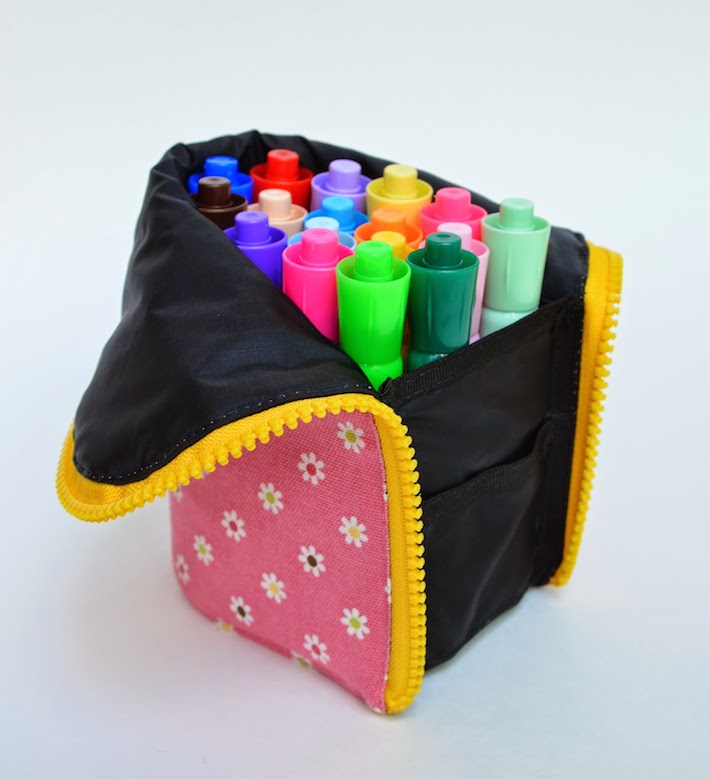 Photo via ikat bag
Stand-up case
Are you tired of storing markers in beat-up cardboard boxes and plastic snack bags? Sew a receptacle for school supplies that makes sense with this stand-up marker case. Neatly zipping closed, the case protects markers and also keeps them at an arm's reach.
Get the Stand-up Marker Pouch Tutorial here.
Photo via Craft Buds
Sweet and simple
Make a teacher appreciation gift any time of the year with these flat, zip-up pencil pouches! The free tutorial includes a downloadable pattern and full-color photos teaching you to make a lined zipper pouch with quilted sides.
Get the FREE Teacher Appreciation Pencil Pouch tutorial here.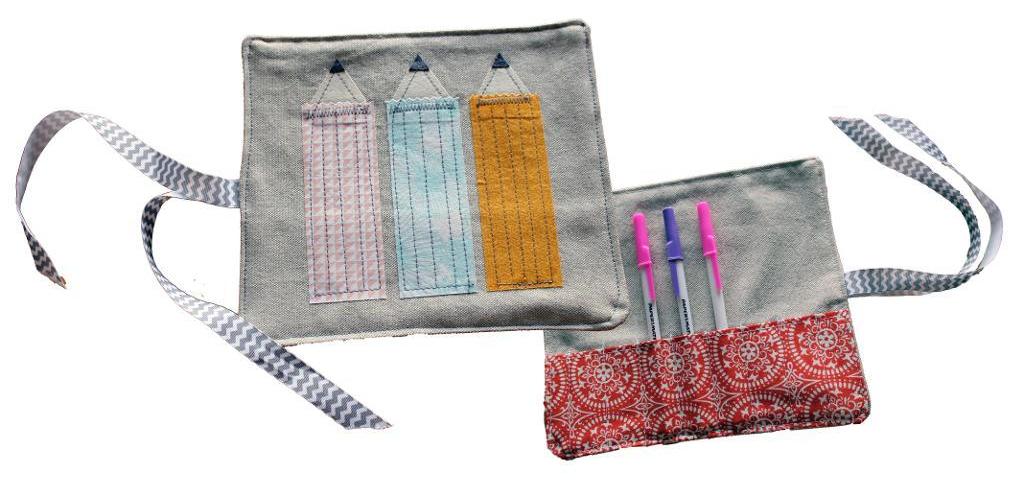 Photo via Craftsy member SeraphymHM
Pencil roll
Everybody deserves a cute place to store their favorite pencils, and this roll-up case makes a great stocking stuffer or teacher gift! Customize the pattern to store your ideal number of pens and personalize the front with school-themed appliqué.
No time to sew today? Pin this photo to save these pencil pouch sewing patterns for a rainy day!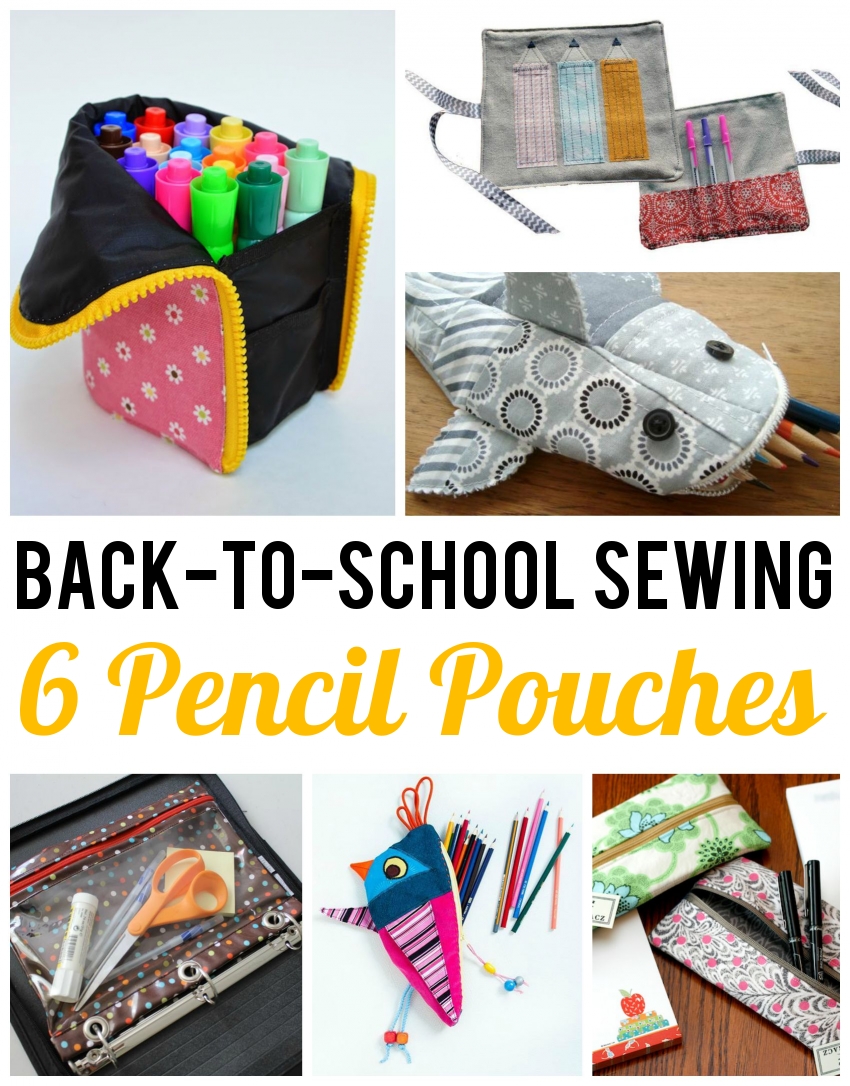 Kaye McLaren

Martine Goossens

Deby Coles

Bev de Wet