Did you ever think that you'd describe a paint as crackled, hammered or pearlescent? Well, now you can! These are are all effects produced when you use Pebeo's Fantasy Moon paints. The seemingly magic hues allow you to create works that are offer brilliant pigment and surface decoration.
Learn how to use Pebeo Fantasy Moon paints!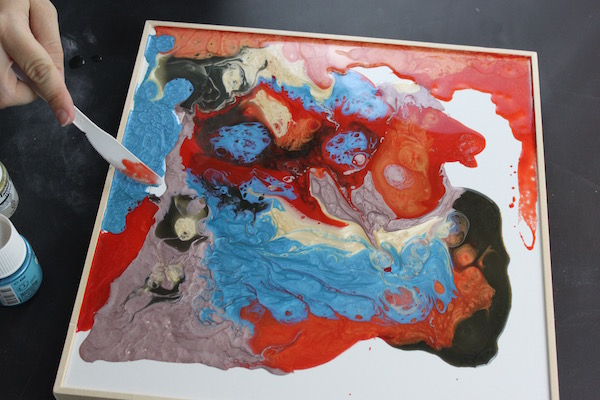 Last year, Pebeo released 18 colors that are pearlescent and opalescent. There are so many colors to choose from, and they include rich hues like gold, silver, turquoise, ebony and carmine. Each has its own effect that comes to life once you pour or paint it on canvas, metal and much more. The dried result is a glossy, glass-like surface.
Creating a painting with Fantasy Moon pigments: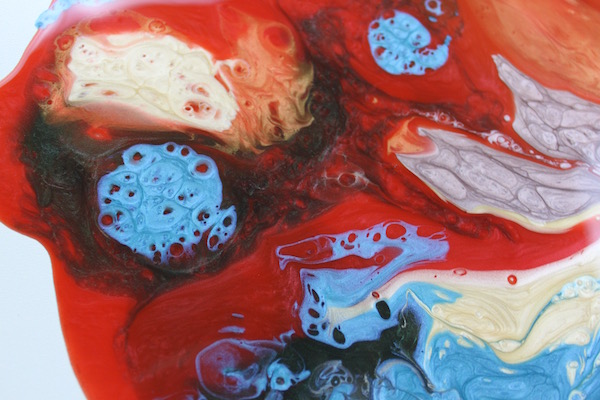 One of my favorite things about using these paints was that they were completely brand new to me. I could just have fun experimenting with their amazing properties! So, instead of painting some that looks realistic, I decided to play with color and combine these awesome textures.
Tools and colors used:
Fantasy Moon Sand
Fantasy Moon Salmon
Fantasy Moon Antique Pink
Fantasy Moon Pearl
Fantasy Moon Mystic Green
Fantasy Moon Turquoise
Fantasy Moon Carmine
Pebeo Liquid Art Panel 
Plastic knife
Painting with Fantasy Moon pigments: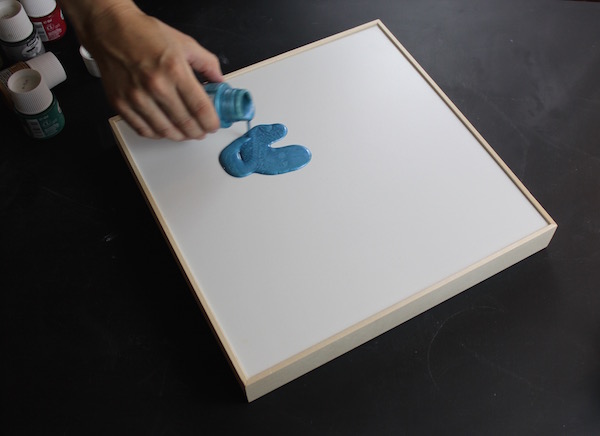 I had a really hard time choosing what colors to use for this project, but I went ahead and chose seven. And in lieu of using a paint brush, I grabbed a plastic knife to use as a makeshift palette knife. My surface was also a departure for me. It's a Liquid Art Panel which has a small wooden lip around the edges. This is ideal for these types of paints — it ensures they all stay contained.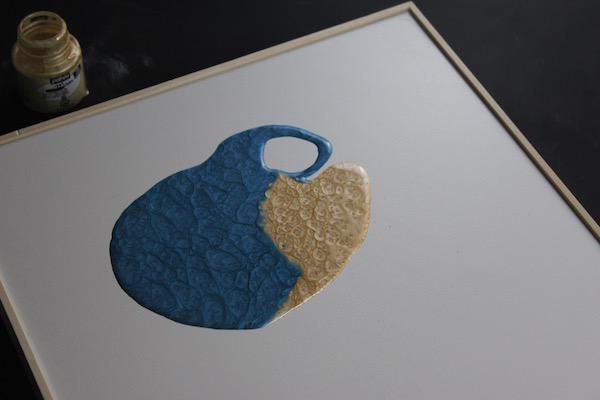 I'll admit that tackling the white canvas was daunting! But, I started slow and poured the paint directly onto the surface. No mixing it in a paint palette or thinning it out. I let the pigment speak for itself, and had a lot of fun watching it transform before my eyes. The first color I used was turquoise, and I tilted the canvas some to give it a dripping effect.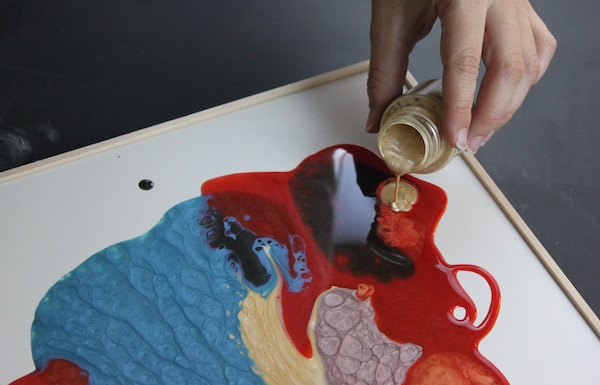 Afterwards, I repeated what I had done with the green and poured it onto my surface. I did this with a few other colors to make a "pool" of pigment.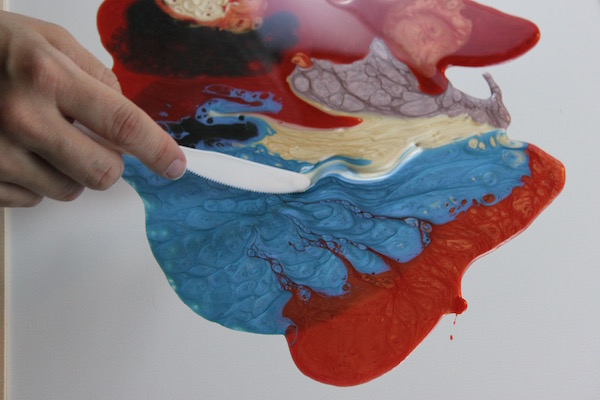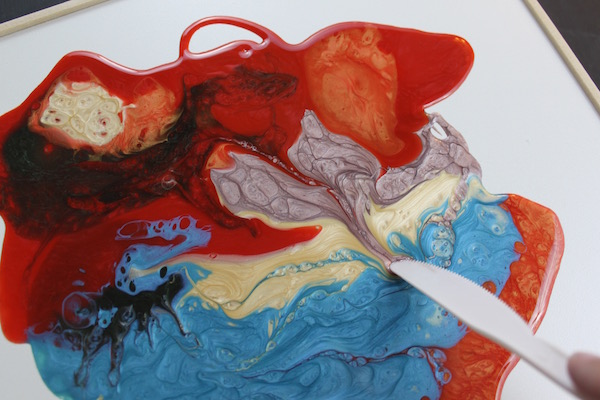 Although you can mix Pebeo's paints beforehand, I used my knife to swirl the different colors together. And because they're so viscous, they didn't become muddy.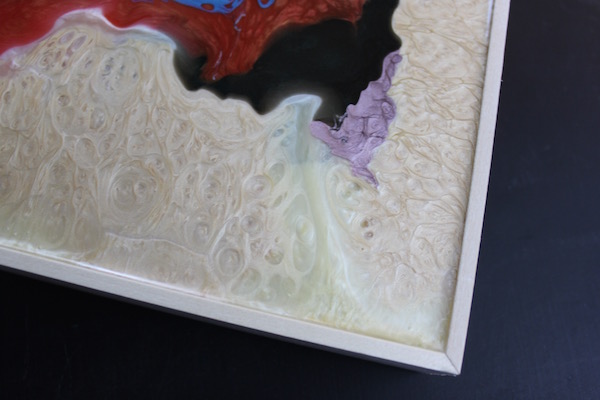 I continued this process — pouring colors, swirling them with my knife and then adding more pigment — until the surface was completely covered. After a few minutes, the paint began to set, so I accented some large fields of color with smaller patches.
It can be hard to know where to pour paint and when to stop. My recommendation is to go slow and be deliberate with your choices. Always take a step back to look at your composition as a whole. Ask yourself, "Does this piece look balanced? What do I need to add?" Don't feel pressure to paint anything else. It's often harder to say a piece is "done" than to keep working on it!
Drying time:
Pebeo says that its Fantasy Moon pigments takes 2 hours to dry to the touch, and they're completely dry after 10 hours. Lay your painting on a flat surface while it cures.
Clean up:
Fantasy Moon paints are oil based, which makes their clean up different than water-based pigments. Water won't clean the paint off your brushes, so you'll need to use odorless mineral spirits or turpentine. I recommend designating tools that you'll use just for oil-based media.
Are you going to try Pebeo Fantasy Moon paints? 
Find more art inspiration here!