A clafoutis, a classic French country dessert, features fruit baked into a firm, eggy custard. While you can make them with a variety of fruit, my favorite clafoutis pair a vanilla custard with sweet, tender pears. This dessert is easy to make and — if your family is anything like mine — is sure to become a fall favorite.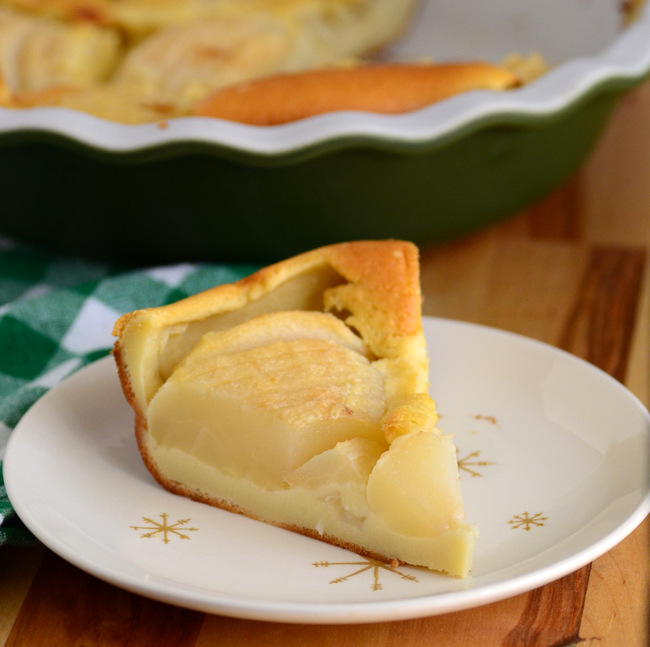 The recipe has two components: the custard and the pears.
The custard batter can be made in the food processor or the blender in just a few seconds. I flavor mine with vanilla, which pairs nicely with the pears, but you can actually get creative with the custard by adding additional spices — cinnamon is nice, for instance — or extracts.
The pears take a little bit more prep than the custard.
I typically use Bartlett pears, but d'Anjou and other pear varieties will also be delicious in this dish. Bartlett pears not only have a good flavor, but they are fairly round and pack together nicely in the baking dish. If you are using a more irregularly shaped pear, you may have to fit them together in a slightly different pattern — but everything will still taste just as delicious!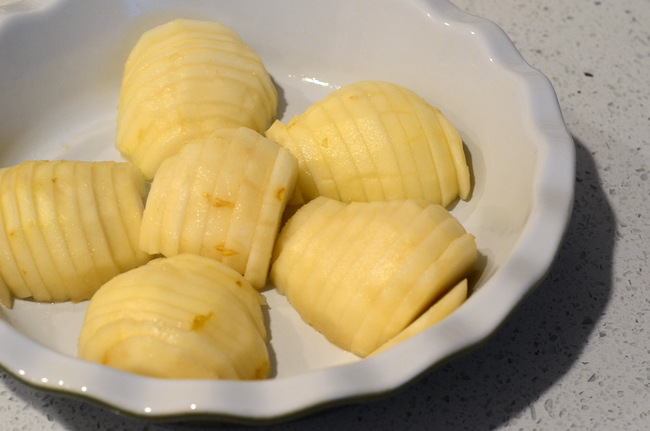 The pears should be ripe, but not overly soft, since firm pears are much easier to peel and slice. I usually need 3 or 4 pears for this recipe, but it may vary based on the size of your pears. When in doubt, it's better to have too many pears — just pair the slices with cheese while your clafoutis is in the oven!
The pears should be placed evenly around the baking dish, leaving some space between the fruit, but covering most of the base of the dish.
Speaking of dishes, I use a 10″ pie for this recipe.
You can actually bake a clafoutis in a dish of any shape, as long as it's deep enough to hold the batter. Square and oblong dishes work as well, and they can make for a presentation that is just as beautiful. A deep-dish 9″pie plate will work if you extend the baking time for a few minutes. 
How to serve a pear clafoutis
The clafoutis will be golden brown when it is finished baking and the custard will puff impressively around the pears. Like many other egg-based dishes, such as soufflés, the clafoutis will sink as it cools. This is completely normal, so don't worry when it happens!
The dessert can be served while it's still hot, at room temperature or chilled. The hot dessert will still have a bit of rise and is perfect with a scoop of vanilla ice cream. If serving chilled, you can make it up to a day in advance. It will still be beautiful, even if it has lost a bit of lift. Serve it cold with a spoonful of whipped cream or a dusting of powdered sugar.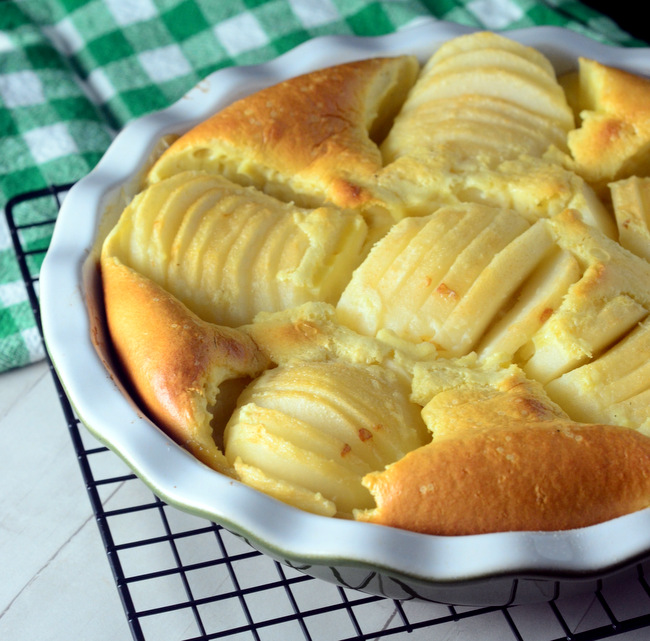 Pear clafoutis recipe
Makes 6-8 servings
Ingredients:
3-4 pears, Bartlett or d'anjou
1/3 cup sugar
½ cup all-purpose flour
½ teaspoon baking powder
½ teaspoon salt
1 cup milk
1 tablespoon melted butter or vegetable oil
3 large eggs
1 teaspoon vanilla extract
Step 1:
Preheat oven to 425 F. Lightly grease a 10″ pie plate or similar baking dish. Peel pears and cut them in half vertically. Remove the cores, then slice crosswise into ¼"-thick slices.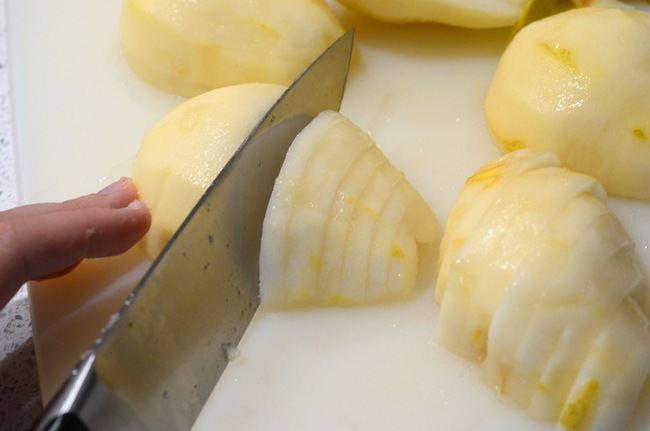 Arrange pears flat-side down in prepared baking dish.
Step 2: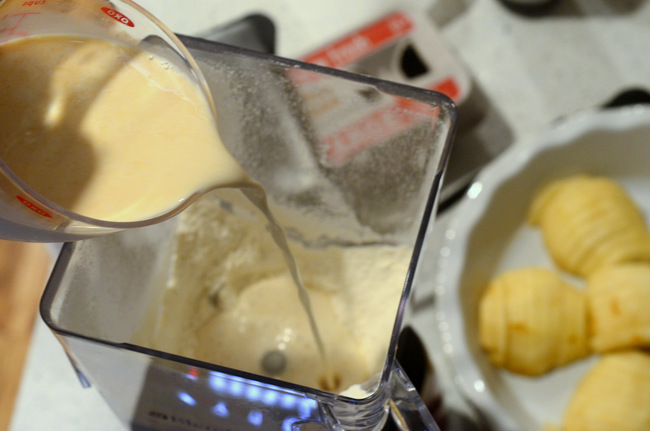 In a blender or food processor, combine sugar, flour, baking powder and salt. Pulse until well combined. Pour in milk, melted butter/vegetable oil, eggs and vanilla extract. Blend until smooth, scraping the sides of the bowl if necessary. 
Step 3:
Pour batter over the pears.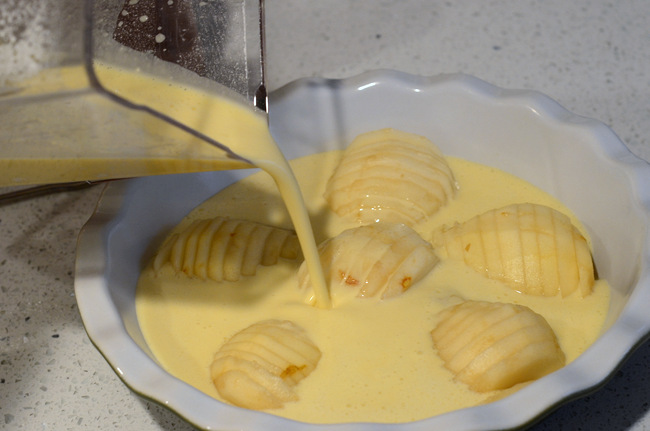 Bake for 15 minutes at 425 F. Turn the oven down to 350 F, without opening the door, and bake for an additional 25-30 minutes, or until golden brown and set. 
Allow to cool for at least 5 minutes before slicing and serving.
No Comments