Peanut butter, eggs and sugar. If you have these three ingredients in your pantry, then you can make this incredible flourless peanut butter cake recipe in less than an hour. Really.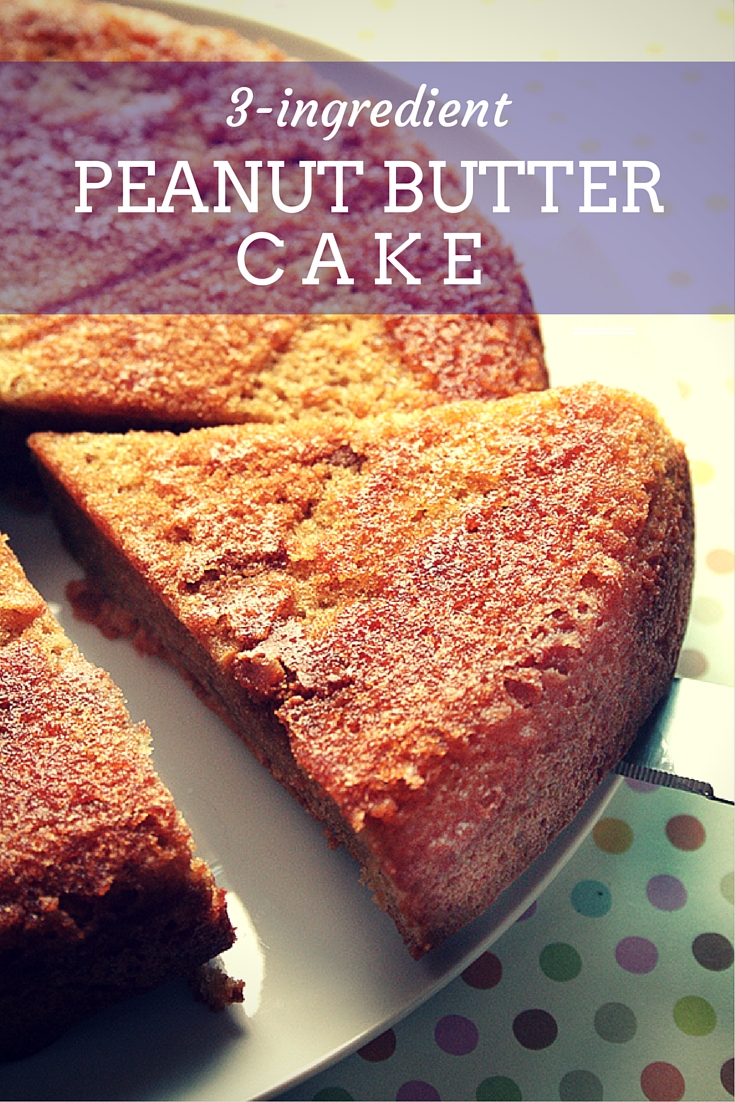 Photos via CakeSpy
Discover the secrets to creating heavenly gluten-free cakes!
Learn how to make 2 flour blends, 3 types of cake, 2 frostings & 3 fillings in the online class Delicious Gluten-Free Cake. Enroll Now »
About this peanut butter cake recipe
The finished peanut butter cake, which is naturally gluten-free, looks, smells and tastes like something far fancier and more involved than its humble three ingredients.
The eggs give the cake structure and lightness while the peanut butter gives it a rich, full flavor. The small amount of sugar enhances the flavor and makes the cake perfectly browned.
This peanut butter cake is a crowd-pleasing delight with the delicious flavor of peanut butter and enough sweetness to satisfy your sweet tooth.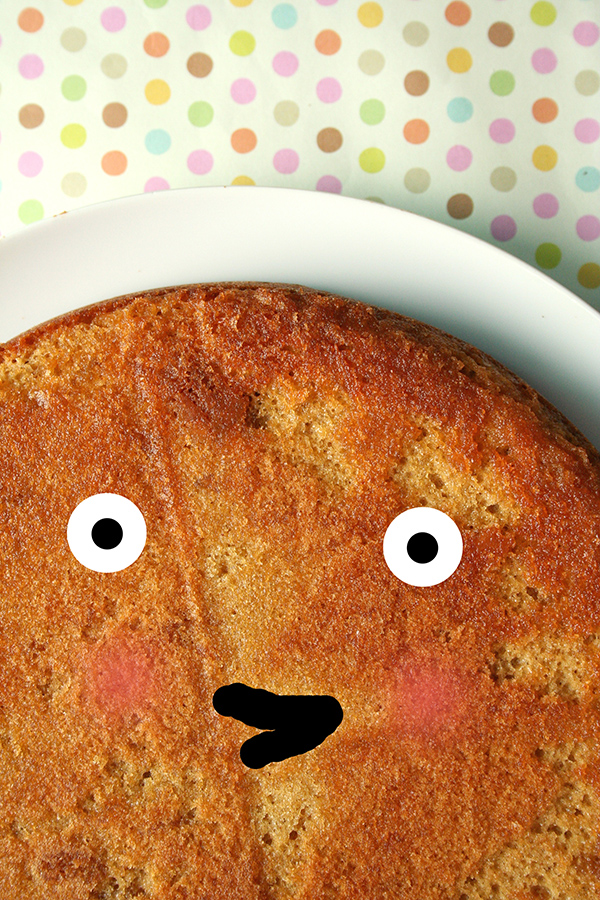 Flourless peanut butter cake recipe
Ingredients:
8 ounces creamy peanut butter, weighed on a scale (see recipe note)
4 large eggs
3/4 cup sugar
Optional garnish:
Whipped cream, glaze or icing of your choice for serving
Step 1:
Preheat the oven to 350 F. Grease an 8-inch cake pan and line with parchment paper. Lightly grease the top of the parchment paper, too. This will ensure easy removal later.
Step 2:
In the bowl of a stand mixer, beat the eggs until more than doubled in volume — about 8 minutes at high speed.
Step 3:
Stop the mixer. Add the sugar and beat one more minute, until fully combined, on medium-high speed. Scrape down the sides of the bowl with a rubber spatula if necessary.
Step 4:
Add the peanut butter, and mix on the lowest setting only until no streaks remain and the color is consistent. You can also add the peanut butter by hand, gently folding it in to the egg mixture.
Step 5:
Pour the batter in your prepared pan.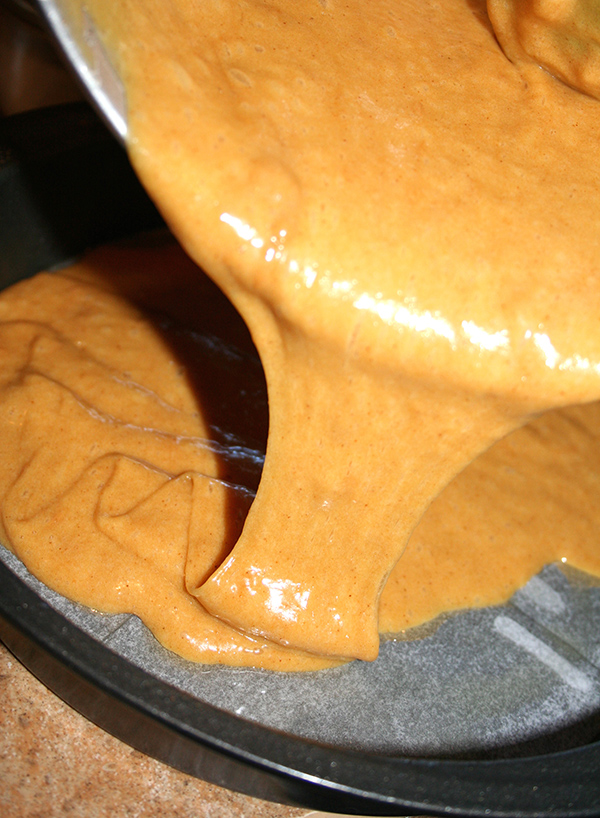 Step 6:
Bake for 20 to 25 minutes, or until a knife or cake tester inserted in the center comes out mostly clean. Immediately run a sharp knife along the perimeter of the cake pan to loosen the edges. Let the cake cool completely before inverting on to a cake platter and serving. Store in the refrigerator, but serve at room temperature.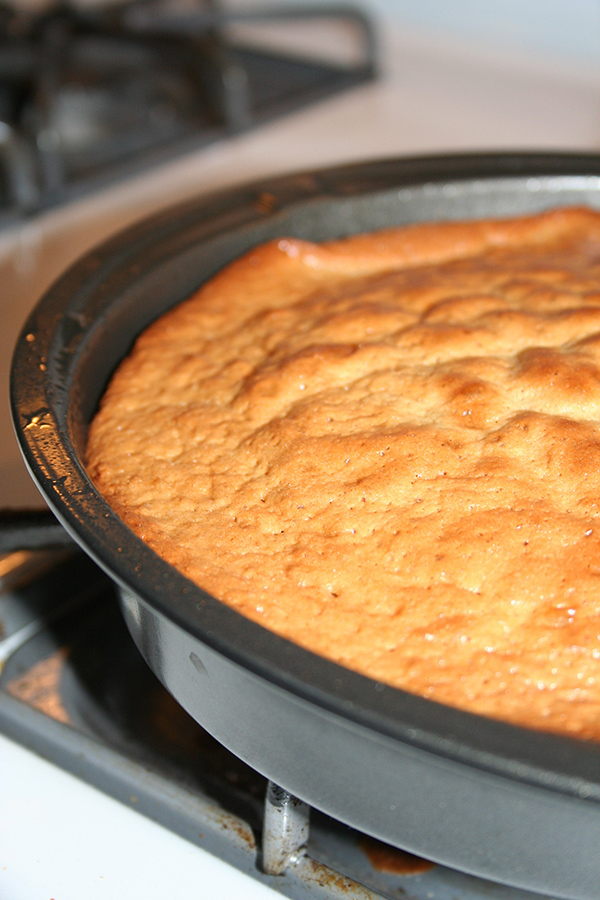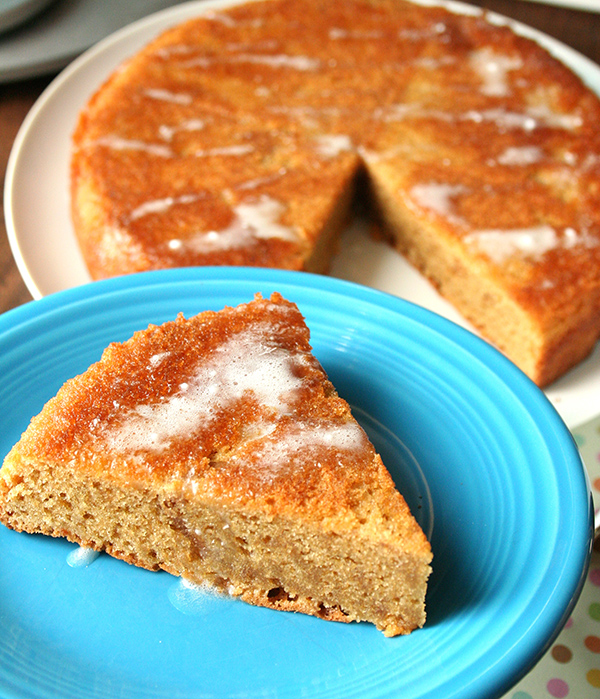 Recipe notes: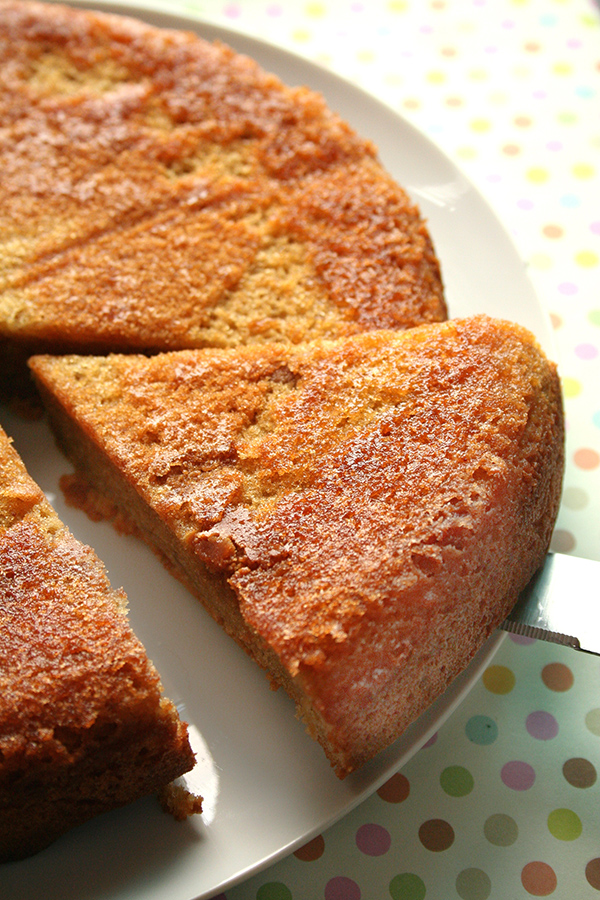 Yep, this cake is naturally gluten-free. However, it's always a good idea to read the label of your peanut butter to make sure that there are no stabilizers or thickeners that might contain gluten.
For best results, use no-stir creamy peanut butter for this recipe. While it is possible to use chunky peanut butter, the chunks may sink to the bottom, which may not be the desired result.
Do not use reduced-fat peanut butter — it does not react the same way in the recipe.
Weigh your peanut butter rather than using a cup measurement for the most accurate results.
While it will technically bring you over the three ingredient mark, serving this cake with a simple powdered sugar glaze, whipped cream or even brown sugar buttercream is extremely delicious.
Discover the secrets to creating heavenly gluten-free cakes!
Learn how to make 2 flour blends, 3 types of cake, 2 frostings & 3 fillings in the online class Delicious Gluten-Free Cake. Enroll Now »