After making this recipe, you might just have a new favorite buttercream! This peanut butter buttercream recipe is easy to make, with only four ingredients and two steps. Plus, it's good for you — really!
FREE Guide! Not-So-Basic Buttercream Decorating Ideas
Get insider tricks & inspiration to make one-of-a-kind buttercream goodies that will keep clients calling!Get My FREE Guide »
How is this peanut butter buttercream good for you?
Peanut butter is awesome! It's good for you because it's packed with nutrition that helps fuel your body. Sometimes peanut butter gets a bad rap because it's high in calories, but those calories come from monounsaturated fats, which are good for your heart (and soul!). It's the saturated fats — which accumulate into, well, fat — that you want to avoid.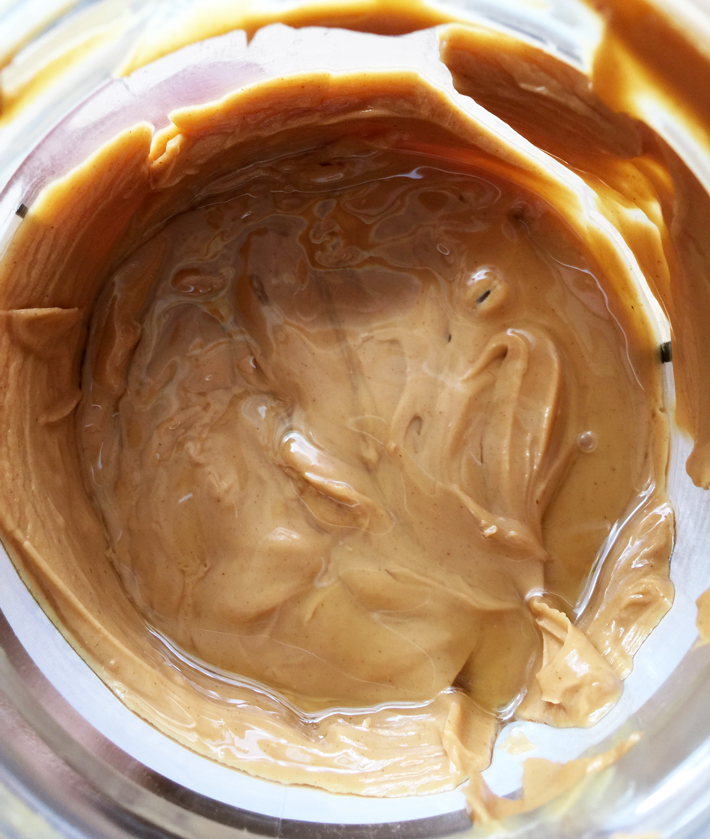 I prefer using creamy, all-natural peanut butter because it's free of preservatives, stabilizers, added coloring or artificial flavoring. If the oil that pools at the top turns you off from all-natural peanut butter, store the jar upside down.
This peanut butter buttercream recipe also uses honey, which is like liquid gold. It's all-natural and sweet, plus it contains many vitamins, minerals, antioxidants and healing properties.
We'll use honey as an alternative to processed sugars, such as powdered sugar. The honey we'll use in this recipe is creamed or spun honey.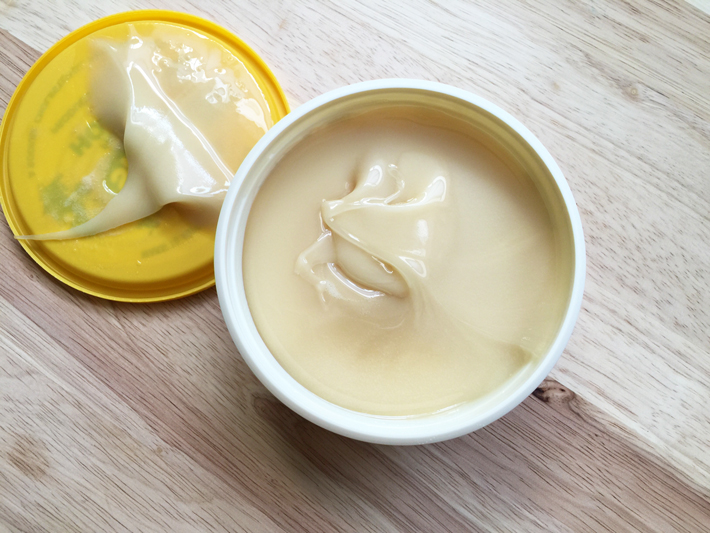 What is creamed honey?
Creamed honey is 100 percent honey that has a thick and creamy texture, similar to that of peanut butter.
There's some fascinating science behind creamed honey. Creamed honey is actually neither whipped or aerated. The light color and texture is from microscopic crystallization of the honey, gained through a special process.
Creamed honey can be found at your grocery store in the same section as the regular honey, and it usually comes in tubs or jars. Secretly, I prefer to use it over liquid honey — I've even learned to make creamed honey at home.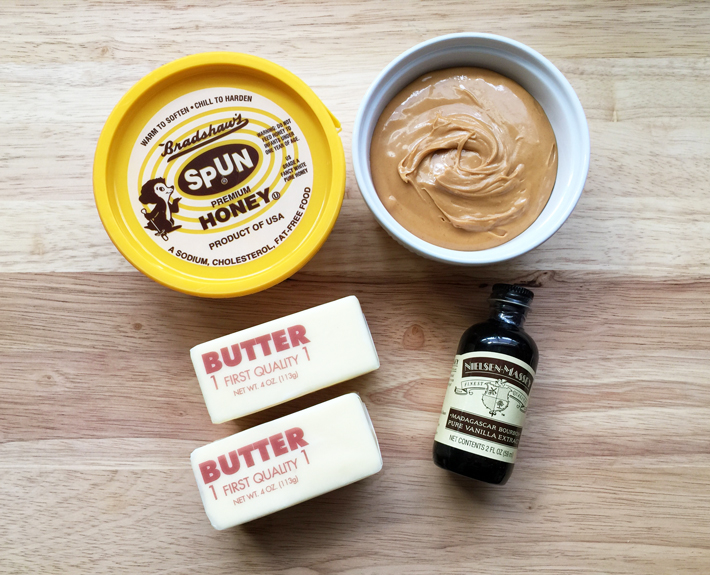 Peanut butter buttercream recipe
Makes 3 cups of buttercream
Ingredients:
1 cup (2 sticks) salted butter, at room temperature
1 cup (12 ounces) creamed honey
1 cup creamy peanut butter
1 teaspoon vanilla extract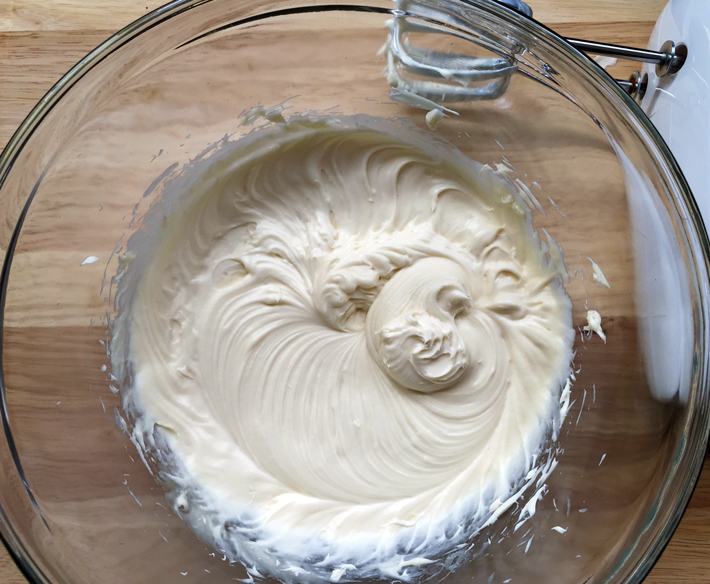 Step 1:
Using a handheld mixer, cream together the butter and honey. I like using the handheld mixer instead of the stand mixer because it gives you more control.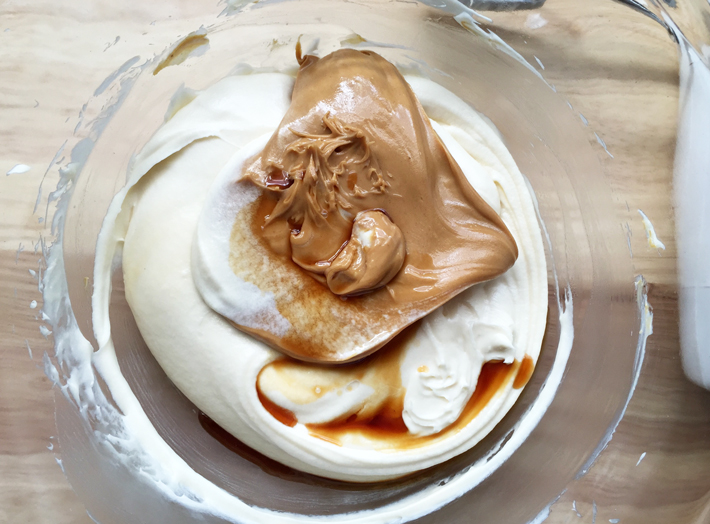 Step 2:
Add peanut butter and vanilla and beat until combined.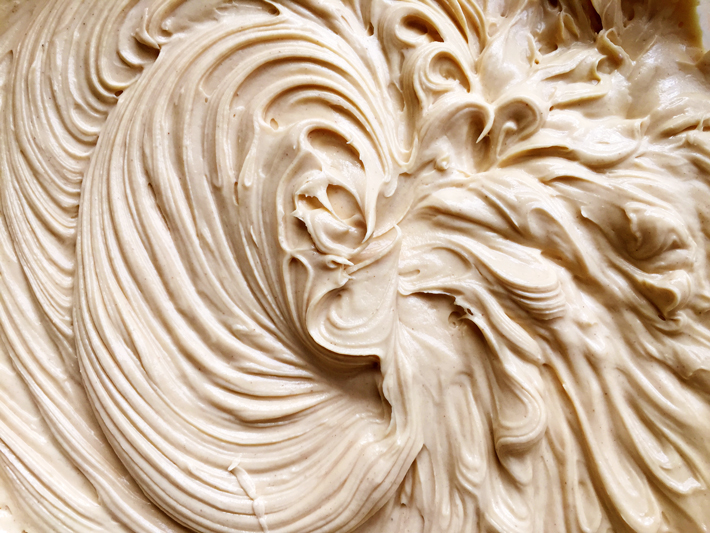 Use immediately or store in the refrigerator in an airtight container. Before using, bring to room temperature and stir. Easy peasy.
I also suggest using the three-ingredient peanut butter cake recipeto pair with this delicious peanut butter buttercream!
FREE Guide! Not-So-Basic Buttercream Decorating Ideas
Get insider tricks & inspiration to make one-of-a-kind buttercream goodies that will keep clients calling!Get My FREE Guide »