Meet Paul Schuller, a 94-year-old toymaker from Ohio who dreamed of sharing his love for his craft, and the process of doing it, with others. Especially children.
Paul grew up in South West Virginia, the son of a coal miner and one of nine children. For him, toys were entertainment. "I always had enough," Paul says, "and what I didn't have I made." And that's what he would continue to do.
Cut to many years later when Paul was in a hardware store, and found himself suddenly inspired by a simple piece of pipe on the shelf. Who would even think a toy could be made from a piece of plumbing pipe, anyway? Well, that would be Paul, and he would go on to make toys — slide whistles, marshmallow shooters and train whistles — for the next 20 years.
Of course, the real inspiration goes all the way back to Paul's deep admiration for children. "I love children," he says. "I wanted to see the smile on their face when they received a whistle — and would want to blow them all day long."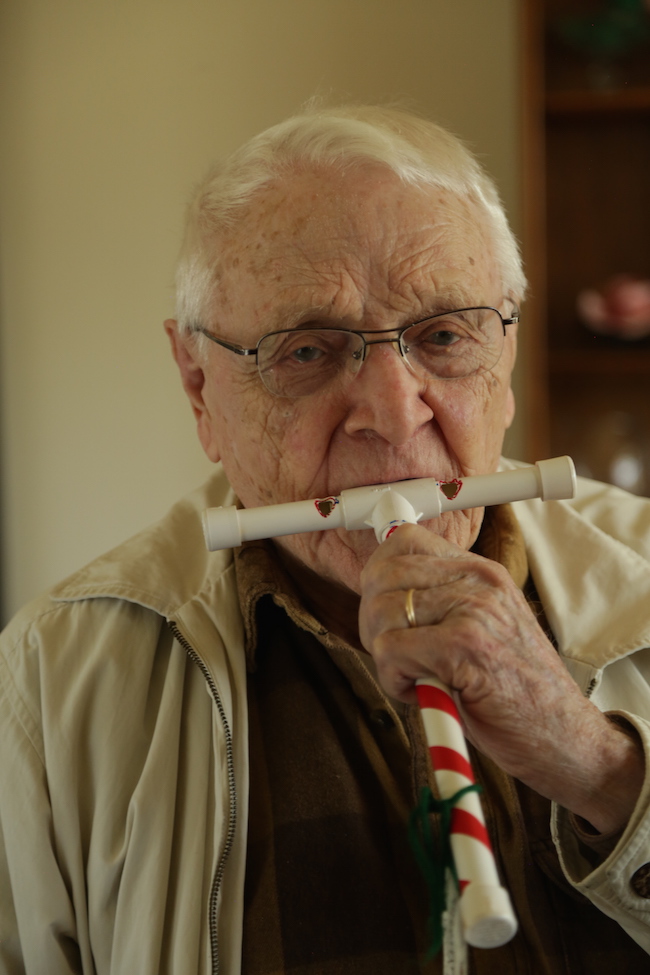 And so, fast forward to January of this year when Mike Schuller learned his father had been nominated for Wish of a Lifetime by one of his doctors. If you're not familiar, Wish of a Lifetime is an organization that fulfills the dreams of senior citizens. Their mission and vision are simple and pure: to shift the way society views and values our oldest generations by fulfilling seniors' dreams and sharing their stories to inspire those of all ages.
Unfamiliar with the organization at the time, Mike admitted that although he was thankful for the nomination, his reaction to hearing of it took more of a wait and see outlook. "Given our recent family history dealing with mom's difficult battle with dementia and the effects on dad, I thought this honor for him was more of just another distraction for me at the time. Boy was I wrong."
In fact, Mike now says that following Paul's wish fulfillment, he is still struggling for words to describe what this has meant for him. "He looked a little younger. He walked a little better on his way to dinner. His smile (internal and external) is a bit wider too. Dad is very grateful for everything you did for him."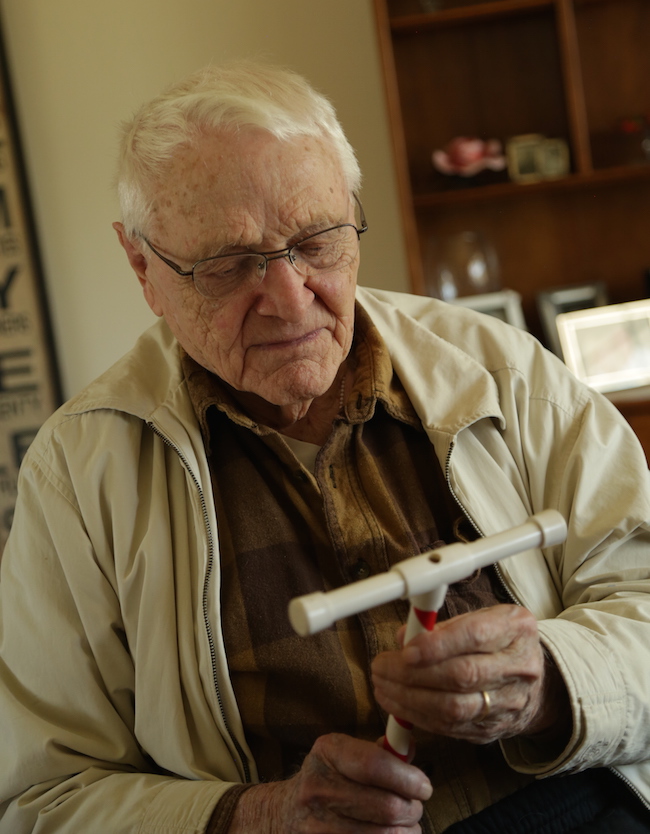 Today, having touched countless lives, both young and old, with his love for whistle making, Paul is lovingly known as "The Whistle Man."
Now's your chance to watch Paul's whole story in the video below.
And when you do, be sure to grab the tissues — this one tugs on all the heart strings.
Watch Paul's wish of a lifetime come true!
Click below to see the three toy-making tutorials that we made with Paul. Who knows, maybe you'll be inspired to make your own PVC pipe toys!