When you hear the name of Patty Sloniger's latest project you might think she's a baker. After all, "Bake Shop" conjures up images of sugary confections. But Patty isn't a baker or a cake decorator. She's a quilter.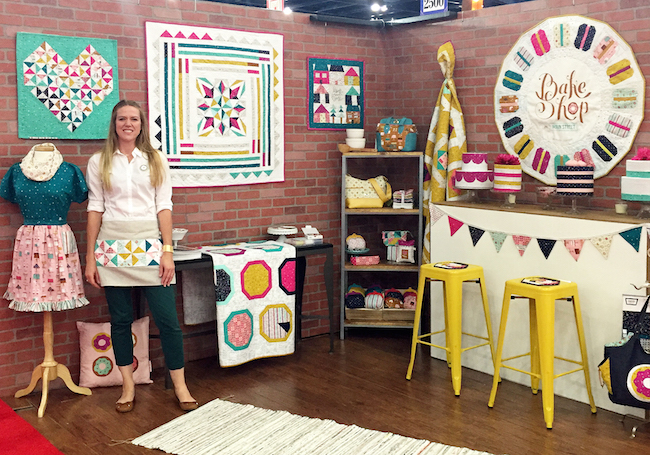 "If I wasn't a quilter, I would want to design decorate wedding cakes, with sugar flowers and everything," Patty says. Luckily, she had the chance to combine the best of both crafts in a seriously sweet way with her new Michael Miller Fabrics collection.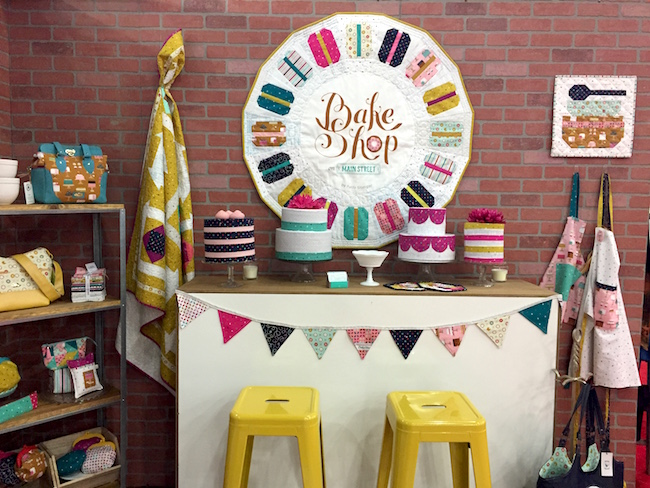 Both quilts and cakes made an appearance in Patty's Quilt Market booth (which won second place for best single booth!). The display — which really looked just like a hometown bakery — featured tiered cakes decorated with quilting cotton, pillows with printed doughnuts, and quilts with geometric pie motifs.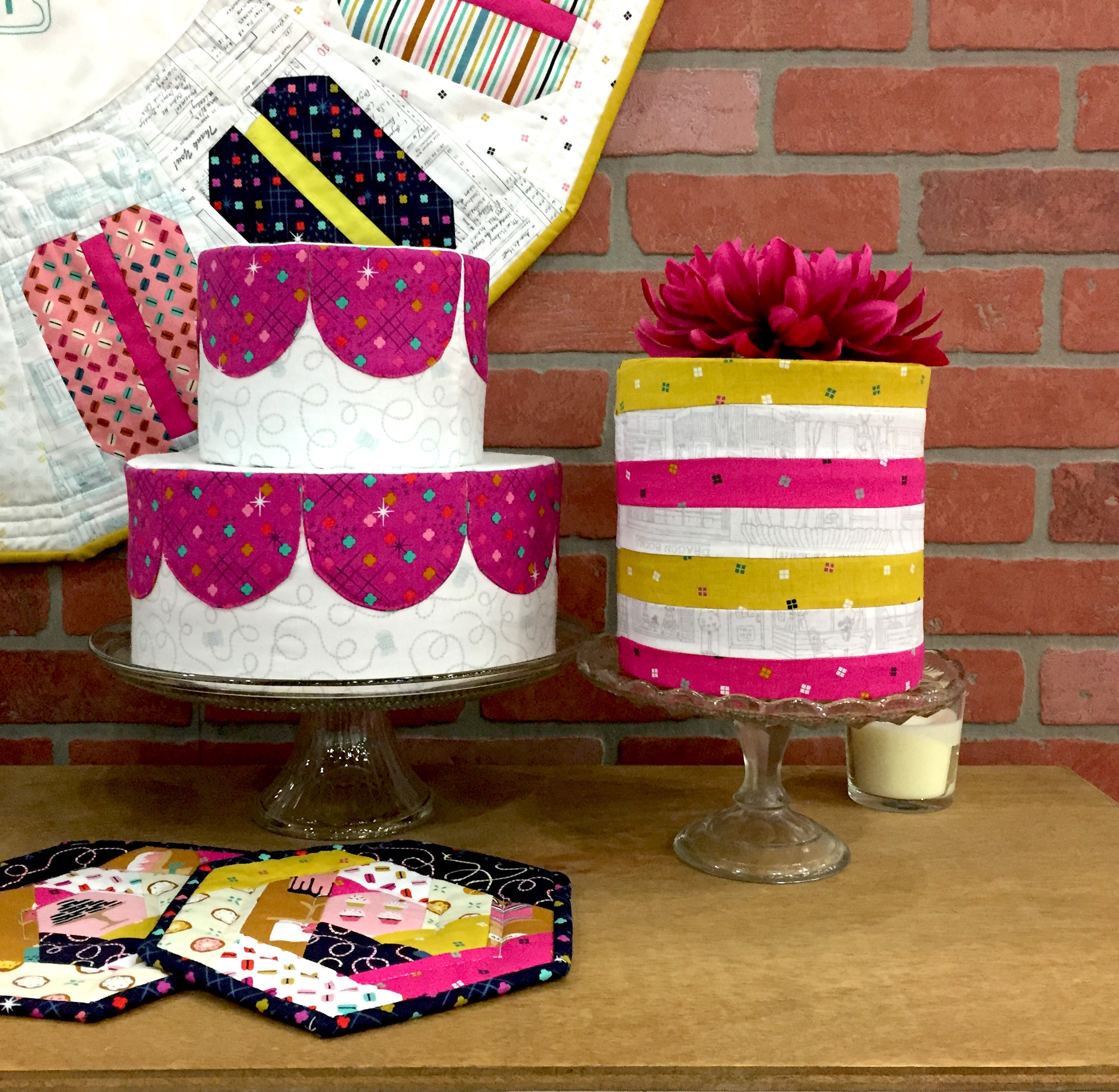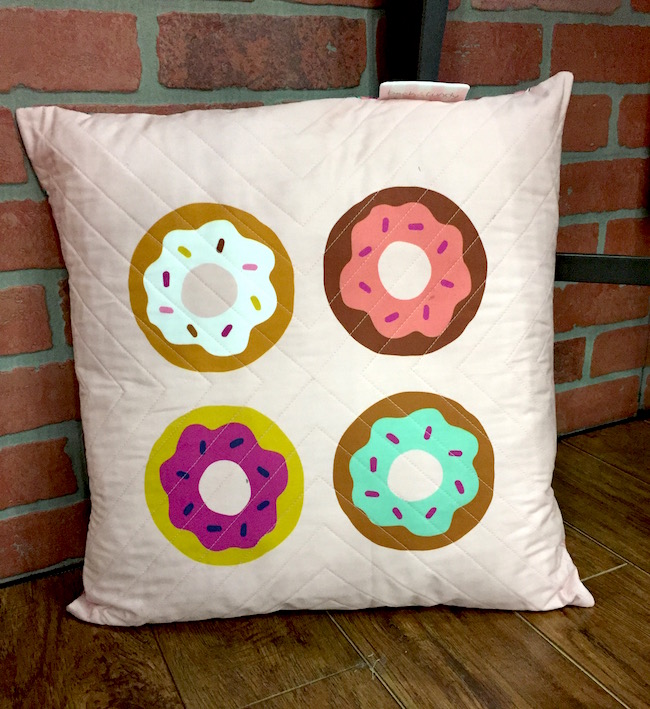 It wasn't just her projects that gave us sugar cravings: The fabric itself did, too! The Bake Shop line's prints include bright cakes, macarons, petit fours, doughnuts and baker's twine (just to name a few).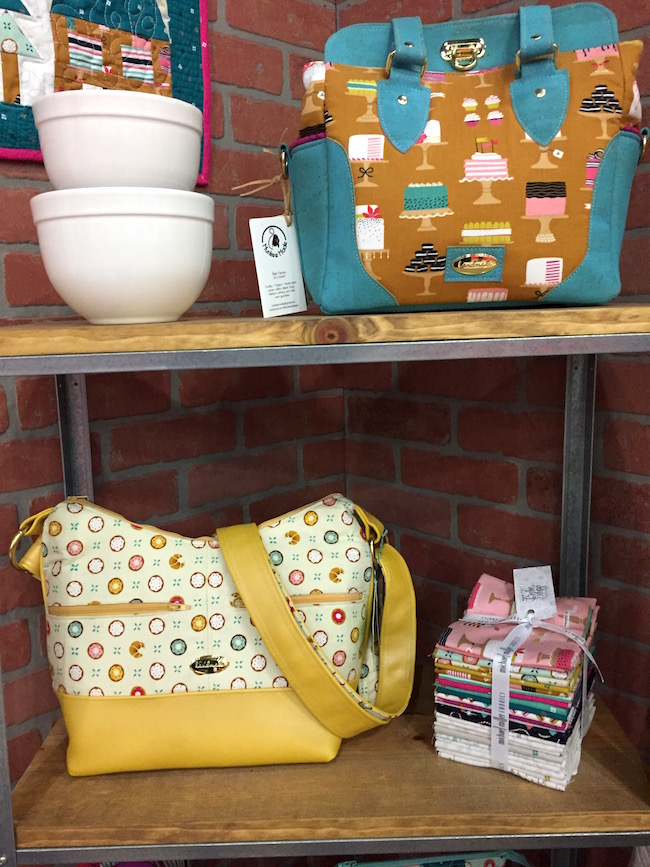 So if Patty's not a baker, where did her inspiration come from? Actually, the inspiration wasn't just a cake shop. "When I was in college, we would always go window shopping," she says. The memories of strolling past shops on the street got her creativity going.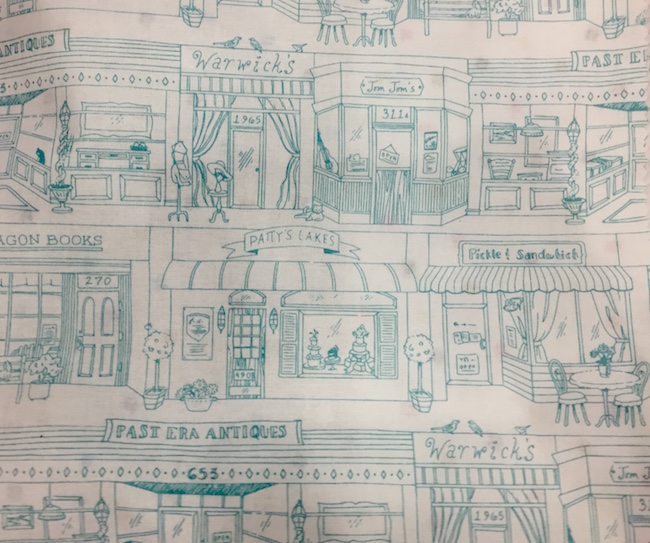 In fact, those mom-and-pop shops inspired an accompanying line: The Main Street collection, with charming storefronts and hand-written receipts. Patty is already dreaming up more collections inspired by locally owned shops.
She wouldn't share which shop will come next, but she gave us one clue. If you look closely at the prints in the Main Street Collection (like the storefronts above!), you can guess what's in the future. We're already hoping for more fabric from Patty inspired by book shops and antique shops!
Want more Quilt Market fun?
Discover the best and brightest from Quilt Market 2016! We've rounded up some of our favorite finds and stories with inspiring designers all in one place.
Check it out »