We're always amazed at the patterns our members share in the Bluprint Pattern Marketplace — there's so much creativity to be shared there. Today, we wanted to give a special shout out to one pattern designer whose work caught our eye. Meet Paulette from the Tulip Square shop!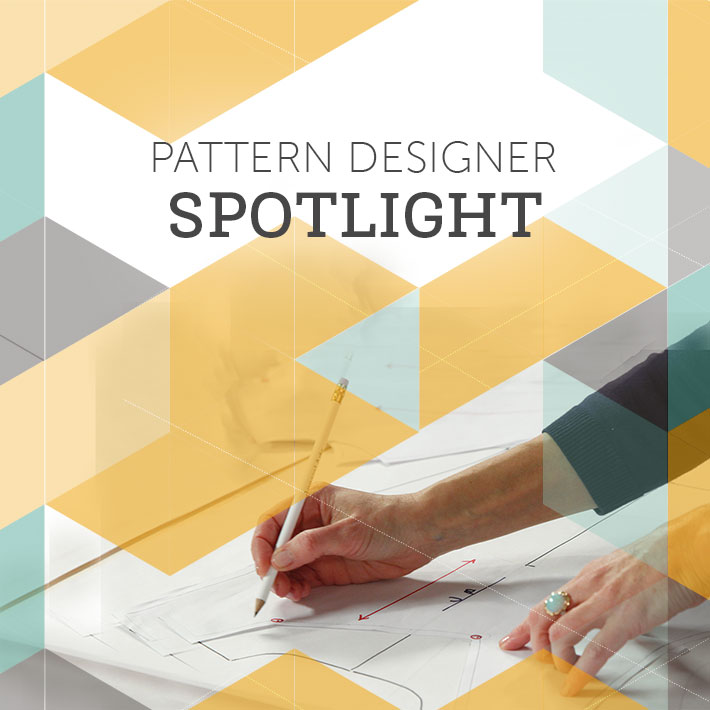 Paulette has been sharing her beautiful quilt designs on Bluprint for over two years, and she sells 40+ designs in her store. Visit the Tulip Square pattern store here, and read more about the designer below.
Take a peek at just a few of Paulette's designs: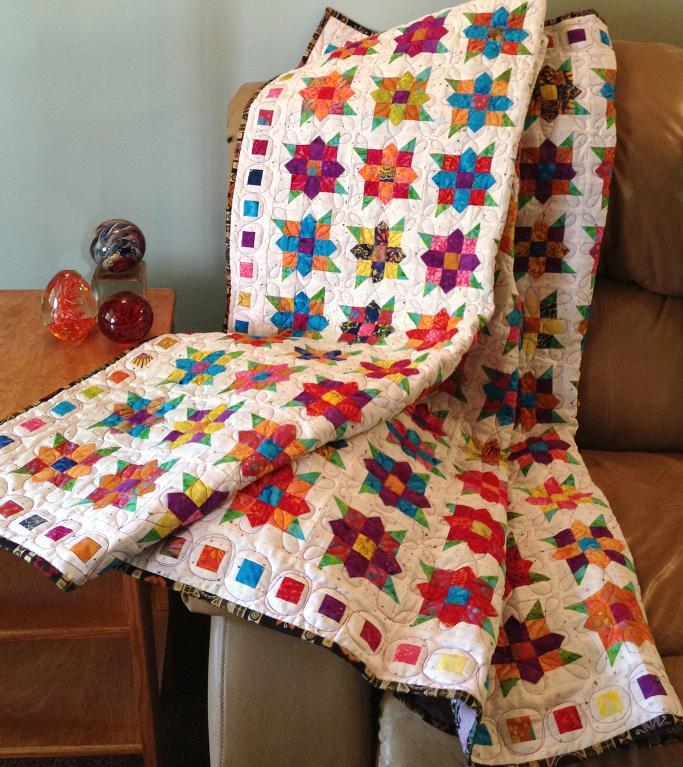 This bright beauty is a great scrap project, because no two flowers need to be the same!
Get the Flowers Squared Quilt #528 pattern here.
Paulette doesn't just quilt — she crochets, too, which inspired this crochet caddy (although we think you could use it for all kinds of crafts).
Get the Quilted Crochet Caddy Set #521 pattern here.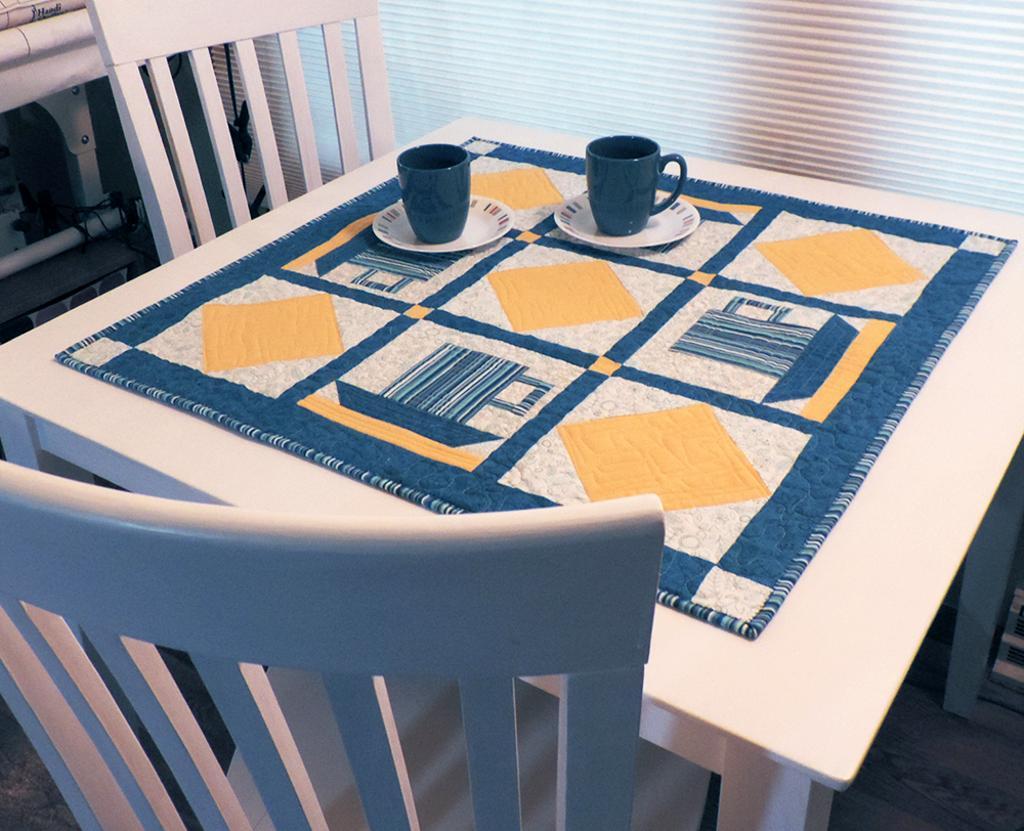 Having friends over for coffee? This table topper is the perfect accessory. Paulette suggests using colors to match your kitchen or your mugs — what a great idea!
Get the Coffee Time Table Topper #517 pattern here.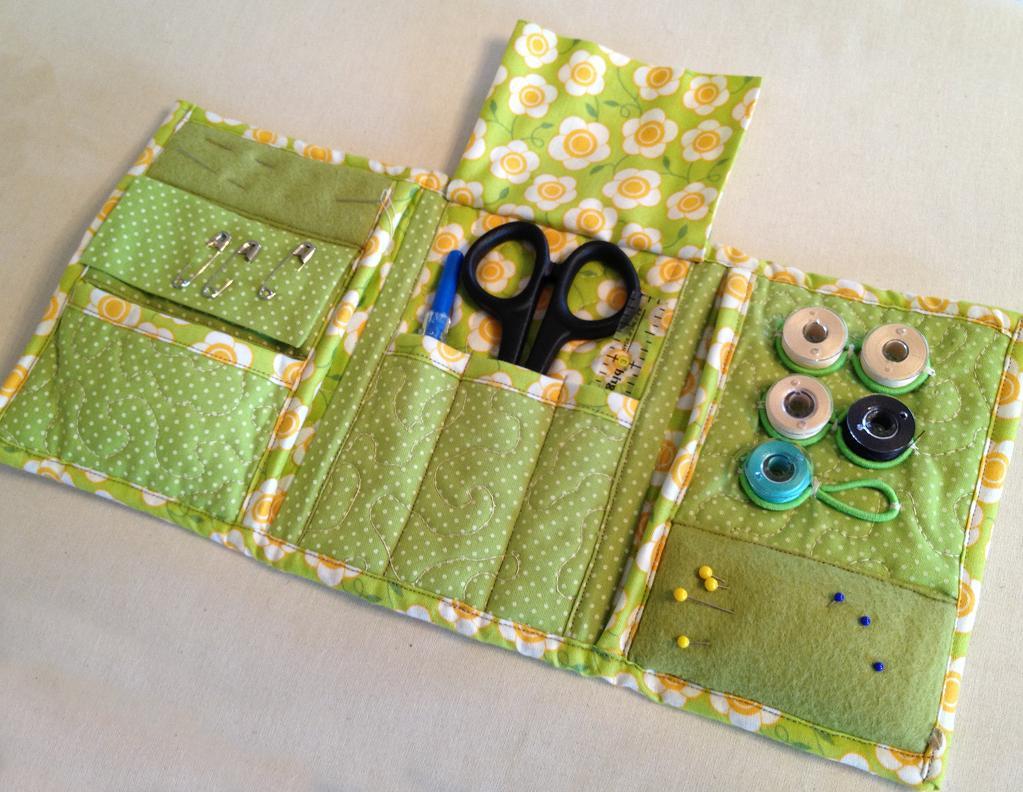 She's crafty and organized! Paulette's quilted sewing caddy is small, but it has plenty of space to hold scissors, pins, rulers and everything else a sewer needs. 
Get the Quilted Sewing Caddy #520 pattern here.
Get to know Paulette!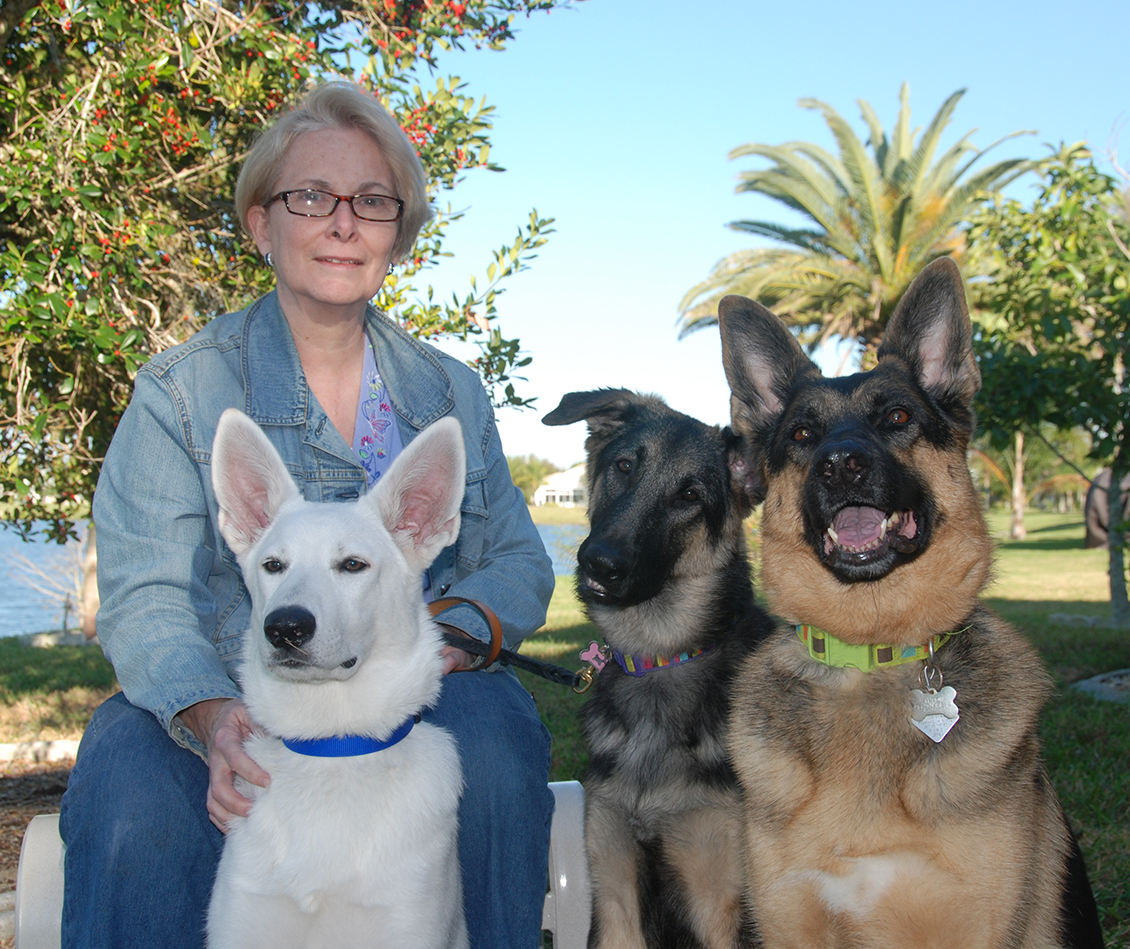 What's the most valuable lesson you've learned through your craft?
"I learned that when I'm quilting, I don't think about anything else. It's the most peaceful time of the day. All I think about is whatever I'm cutting or sewing, and the rest of my day, no matter how hectic, takes a back seat."
What inspires you to design?
"First, I would have to say, not being able to buy something that's exactly what I want, so I have to adapt an item, or make my own. Second, I like the durability of handmade items. Third, I get ideas for new items all the time and can't wait to try and create something from those ideas. And last, I love fabric and buying new collections, and making patterns gives me a great excuse to do that."
What would you like to tell Bluprint members about your store, your craft and yourself?
"I hope people enjoy browsing through my store, I try to keep it colorful and fun. I try to add new items regularly, and I enjoy seeing the photos people have posted, using my patterns. I have a great list of items I want to make, and the list keeps getting longer! I wish I could design patterns as fast as I can dream them up! When I'm not designing quilt patterns, I enjoy creating colored pencil artwork and writing novels!! I had my first two actually published this year.
"What's your most popular pattern? Why do you think it is so popular?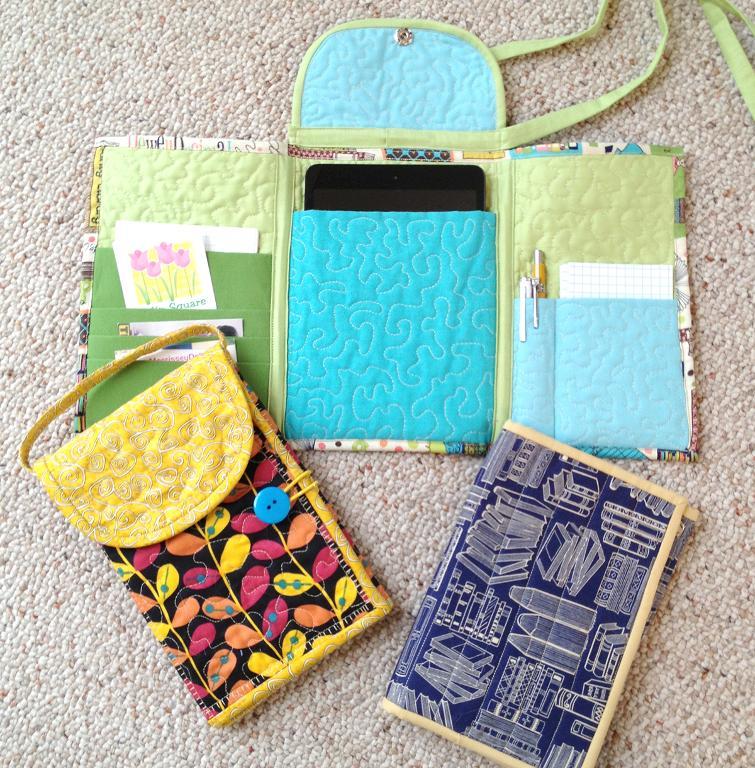 "Number 523, the Tri Fold Tablet Tote for 7 inch tablets. I think it's popular because it's very useful, easy to make, is a great gift item, and doesn't take much fabric. Also, because it's been so popular, it keeps showing up everywhere, so even more people see it and buy it. I'm just finishing up similar patterns for the full size tablets, and also for the smart phones."
Get the Tri Fold Tablet Totes #523 pattern here.
What advice would you offer someone looking to start their own store?
"Don't get discouraged in the beginning, if your sales aren't what you hoped they'd be. It takes a little time to build up a following. Be sure you take good photos of your items, and shoot for quality, not quantity of items, to fill your store."
Browse FREE Quilting Patterns
Find hundreds of free quilting patterns from the world's best independent designers.Get Patterns Now »