Welcome to our final edition of Member Profile Monday, a four-week series during Member Appreciation Month! Throughout this special series, we've been highlighting a few of our outstanding pattern store owners.
So far we've featured Paulette from Tulip Square pattern store, Amanda from Amanda Lilley Designs pattern store and Cathie Richardson from Country Garden Stitchery pattern store. These all-star creatives have shared how they got their start in design, what inspires them, advice for other designers and even a few of their latest patterns.
Read on to learn more about this week's featured designer!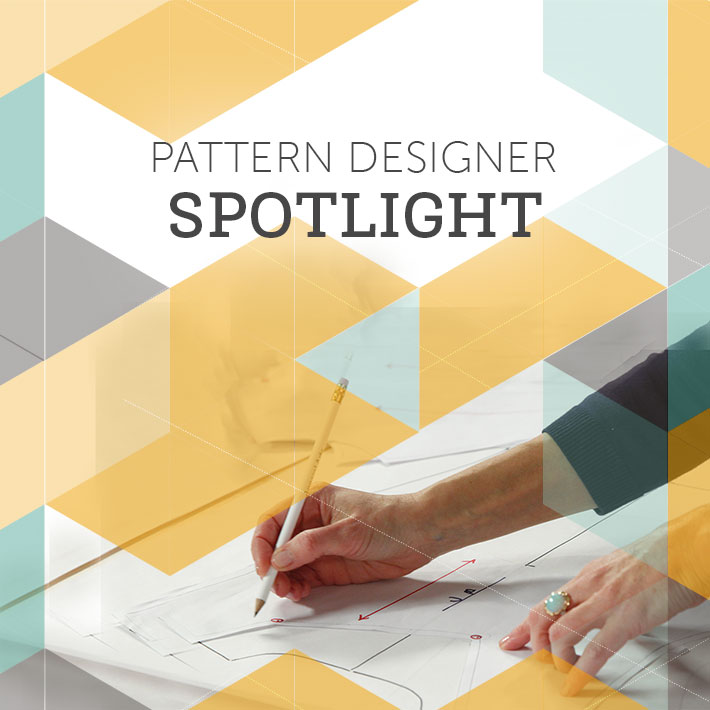 This week's featured pattern designer is Amy from Pattern Play pattern store. She has been a Bluprint member since 2012 and sells 29 designs in her store.
Visit the Pattern Play pattern store here.
Q&A with designer Amy: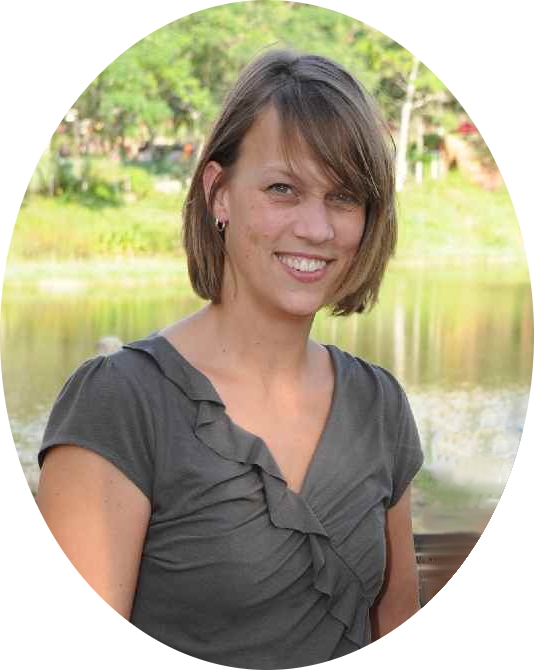 How long have you been running your pattern store on Bluprint? Why did you start your store?
In 2012 I joined the Bluprint team of designers. I wanted to bring patterns for quality children's toys, something beyond dolls and dresses for creative families. I want toys made from the heart that encourage exploration to be in the hands of our children versus toys that use batteries and limit creative play.
What inspires you to design?
"Kids are so darn creative they inspire me all the time. As we play together I watch the kids discover a whole new way to use an everyday object. That is how the ""Baby and Moses Basket Purse"" evolved; my daughter was using an old Cool Whip container as a bassinet and then wrapped it in a dish towel to carry the doll.
Sometimes the kids come to me with a request… "Mom, I need something that will buckle on my back, can hold water and has a slot for a straw, has wheels and can make me fly."
After I remind them that sewing has some limitations we work together to create the new idea, sometimes that idea becomes a pattern for other kids to enjoy.
What's the most valuable lesson you've learned through your craft?
I've learned that there is no right way. Home sewists are some of the most creative people around. By trial and error and sharing we have figured out better ways to turn a corner, transfer a pattern or finish a seam. I love those "ah-ha, that is so cool" moments when I learn something new from a pattern or blog. I hope my patterns provide some of those moments for others.
What's your most popular pattern? Why do you think it is so popular?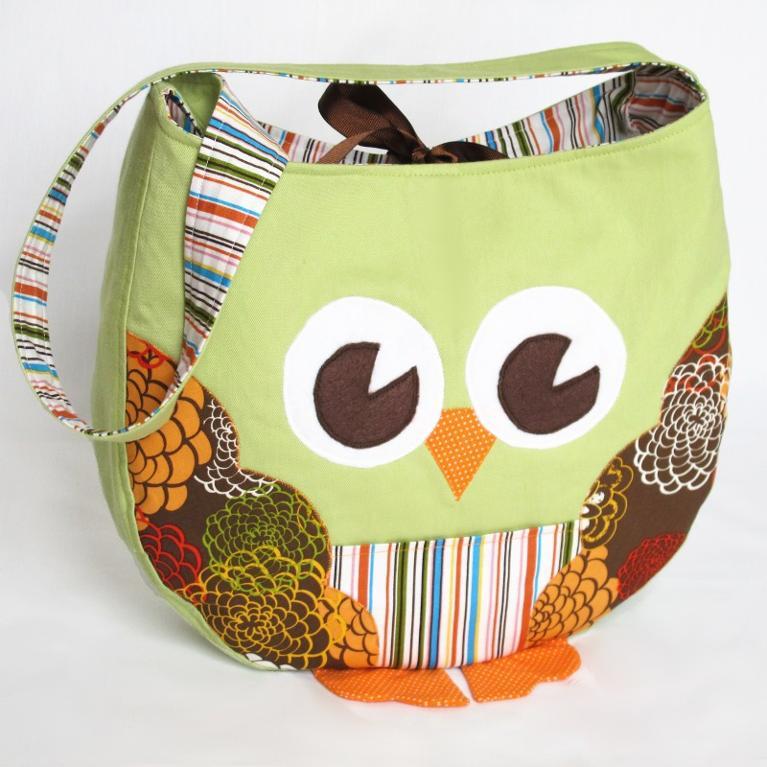 The most popular pattern in the Pattern Play shop is the "Funky Little Owl Bag". I think this pattern captures the whimsical side of childhood while still providing the function needed in a tote for adults. At the core we all need a little fun and whimsy in our lives no matter our age.
Get the Funky Little Owl Bag pattern here.
What would you like to tell Bluprint members about your store, your craft and yourself?
I'd like everyone to know that I LOVE seeing the finished work. I know you worked hard on your project — show it off! I also want to hear from you if you have a question, please ask. One of the beautiful things when buying independent patterns is most designers are on hand to help.
What advice would you offer someone looking to start their own store?
Someone wanting to start their own store is in for a treat, this is a great time for independent designers and crafters. The best advice when beginning is make sure to have two great photos for a listing. If you have five pictures but one or two are slightly blurry or off center it cheapens the feel of not just that listing but the whole the shop.
Check out more of Amy's designs for adults and kids below!
Get the Discovery Box pattern here.
Get the Quick Little Wallet Pattern here.
Get the Toy Car Track and Tote pattern here.
Get the Craft and Crayon Bag for Kids pattern here.
Need some fabric to sew these great patterns?
Get Fabric You'll Love, Fast!