Welcome to Member Profile Monday, a four-week series we're excited to present during Member Appreciation Month, right here on Bluprint! Throughout this special series, we'll be highlighting a few of our outstanding pattern store owners. These all-star creatives will share how they got their start in design, what inspires them, advice for other designers and even a few of their latest patterns. Trust us, you won't want to miss a single profile!
Read on to learn more about this week's featured designer!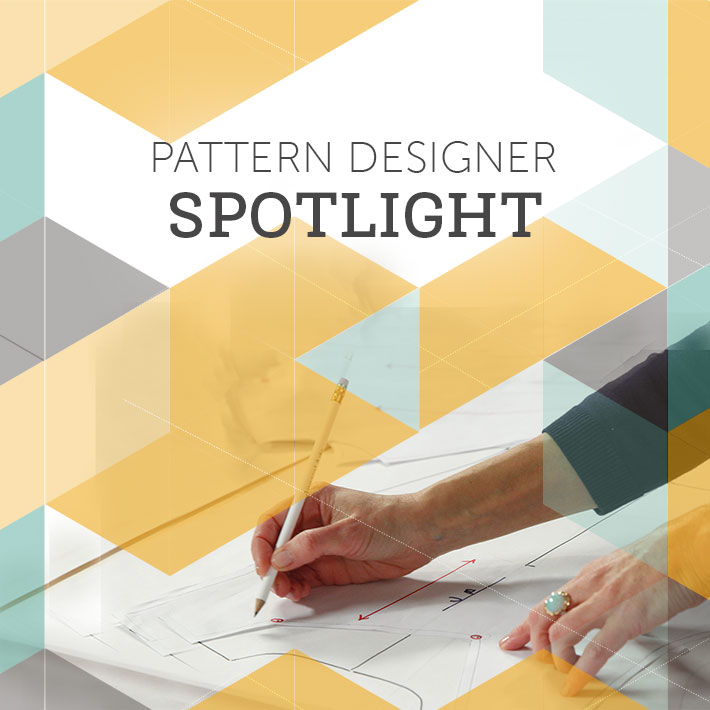 This week's featured pattern designer is Cathie Richardson from Country Garden Stitchery pattern store. She has been a Bluprint member since 2012 and sells 113 designs in her store (two are FREE!).
Visit the Country Garden Stitchery pattern store here.
Q&A with designer Cathie Richardson: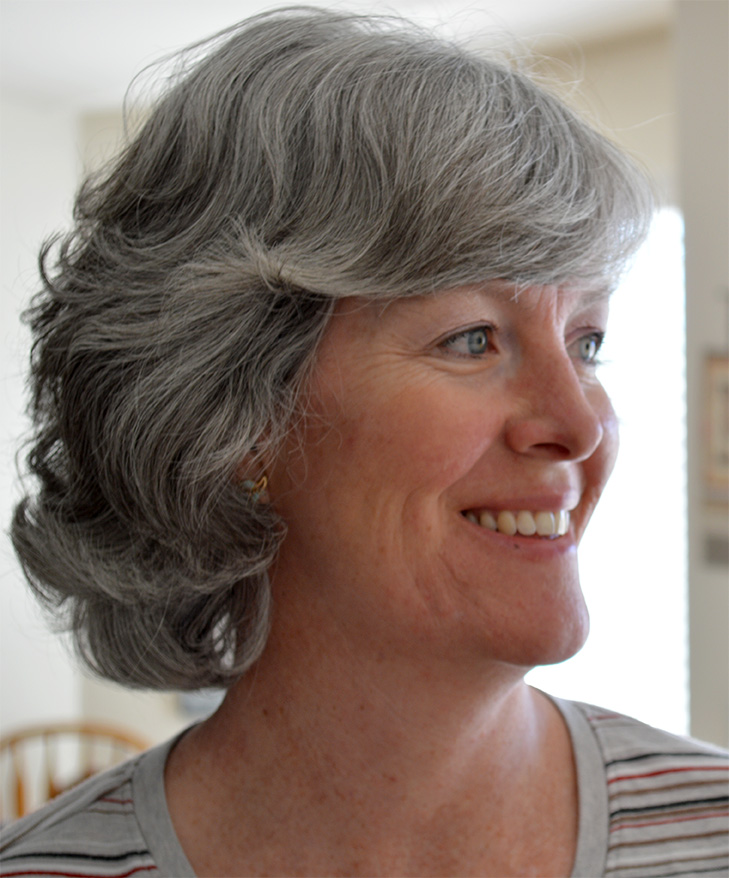 How long have you been running your pattern store on Bluprint? Why did you start your store?
I've had my store on Bluprint since April of 2012. I like to have my patterns on Bluprint since it is a learning site and my patterns are designed for people who are new to embroidery or are getting back into it. I also like to take classes myself and have learned a lot from them.
What inspires you to design?
I like to draw and paint with watercolors and started doing that. Then I tried making some of my drawings into patterns and started designing that way. I like to work with colors and textiles with nature themes.
What's the most valuable lesson you've learned through your craft?
The most valuable lesson I've learned I think may be that my style isn't for everyone and that it's good to design what I like and enjoy the process.
What's your most popular pattern? Why do you think it is so popular?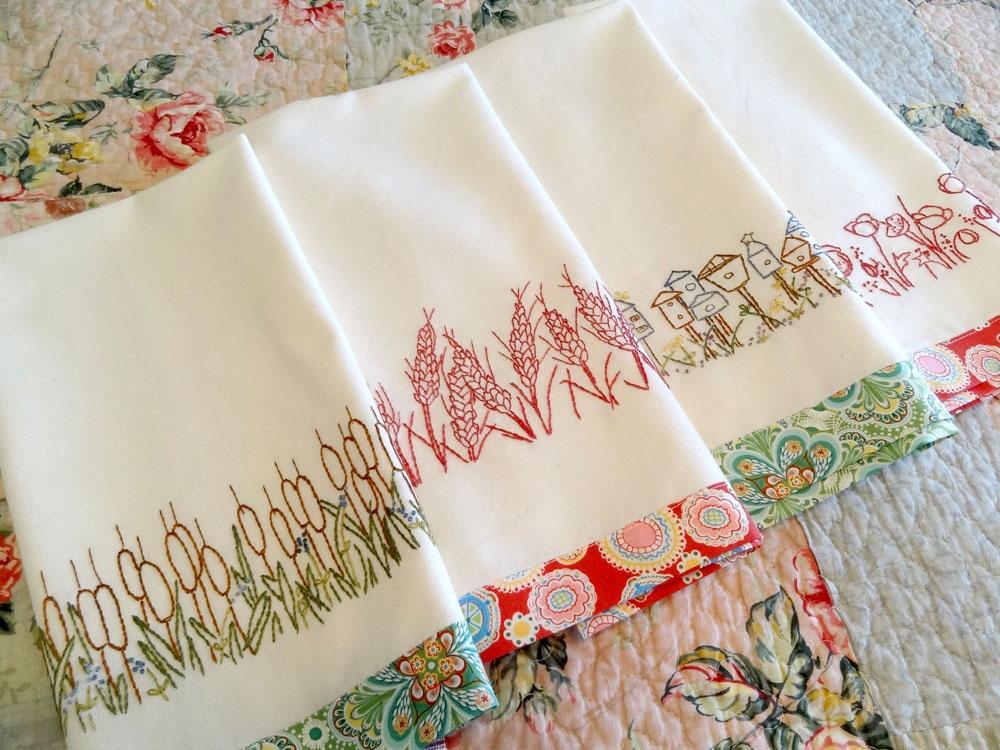 Redwork Towels Nature Hand Embroidery Pattern Set is my most popular pattern on Bluprint. I think it may be popular because it is a set of nature themed patterns that are for kitchen towels and the pattern includes finishing instructions for the fabric border.
Get the Redwork Towels Nature Hand Embroidery Pattern Set here.
What would you like to tell Bluprint members about your store, your craft and yourself?
I like to design hand embroidery patterns to keep the craft of needlework going. I try to create patterns that are fairly quick and easy to do for busy people. I think handmade items are really special and mean a lot. I love to receive them from others and enjoy making them for my home.
What advice would you offer someone looking to start their own store?
My advice would be to learn how to make a professional looking pattern with really nice photographs and clear instructions. It's important to take the time to learn how to do this.
Check out more of Cathie's designs below!
Get the Wildflower Hand Embroidery Tote Tutorial here.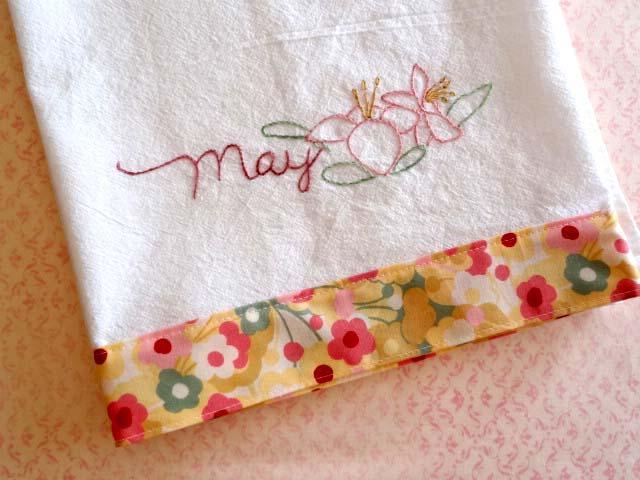 Get the May Lily Flour Sack Towel pattern here.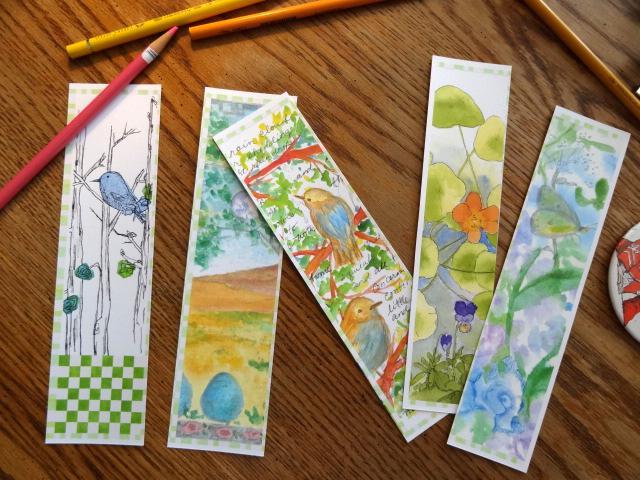 Get the Bluebird Garden Watercolor Bookmarks pattern here.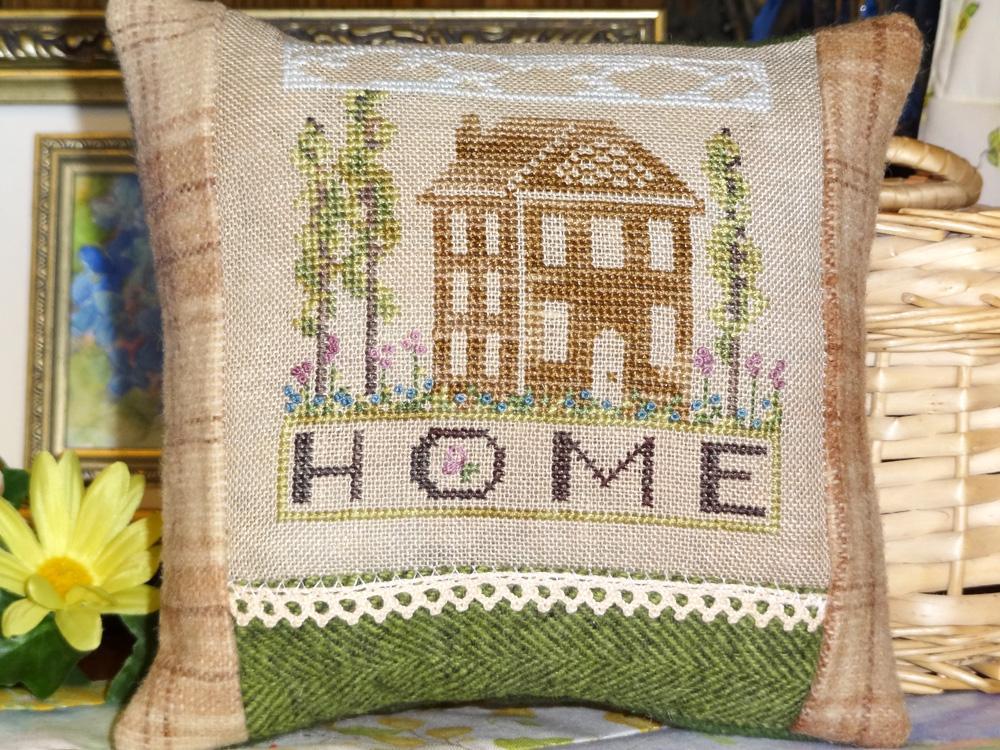 Get the Shaker House Garden Cross Stitch pattern here.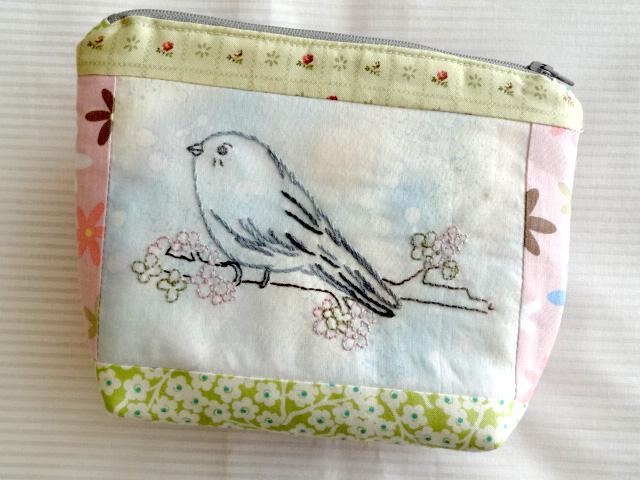 Get the Chickadee Bird Hand Embroidery Zip Pouch pattern here.

Add Dimension to Your Hand Embroidery
Learn everything you need to know for stunning, dimensional stitching success!Get My FREE Guide »