Pastel yarn is a favorite choice as we begin to make knit and crochet items for spring. Easter projects, in particular, often call for pastel hues, as do the floral projects that are popular in springtime. Pastel yarn is also ideal throughout the year for baby items and anything that requires a soft, feminine touch.
We've rounded up the best pastel yarn choices plus the top pastel knitting and crochet projects to get you ready for spring.

Best variegated pastel yarn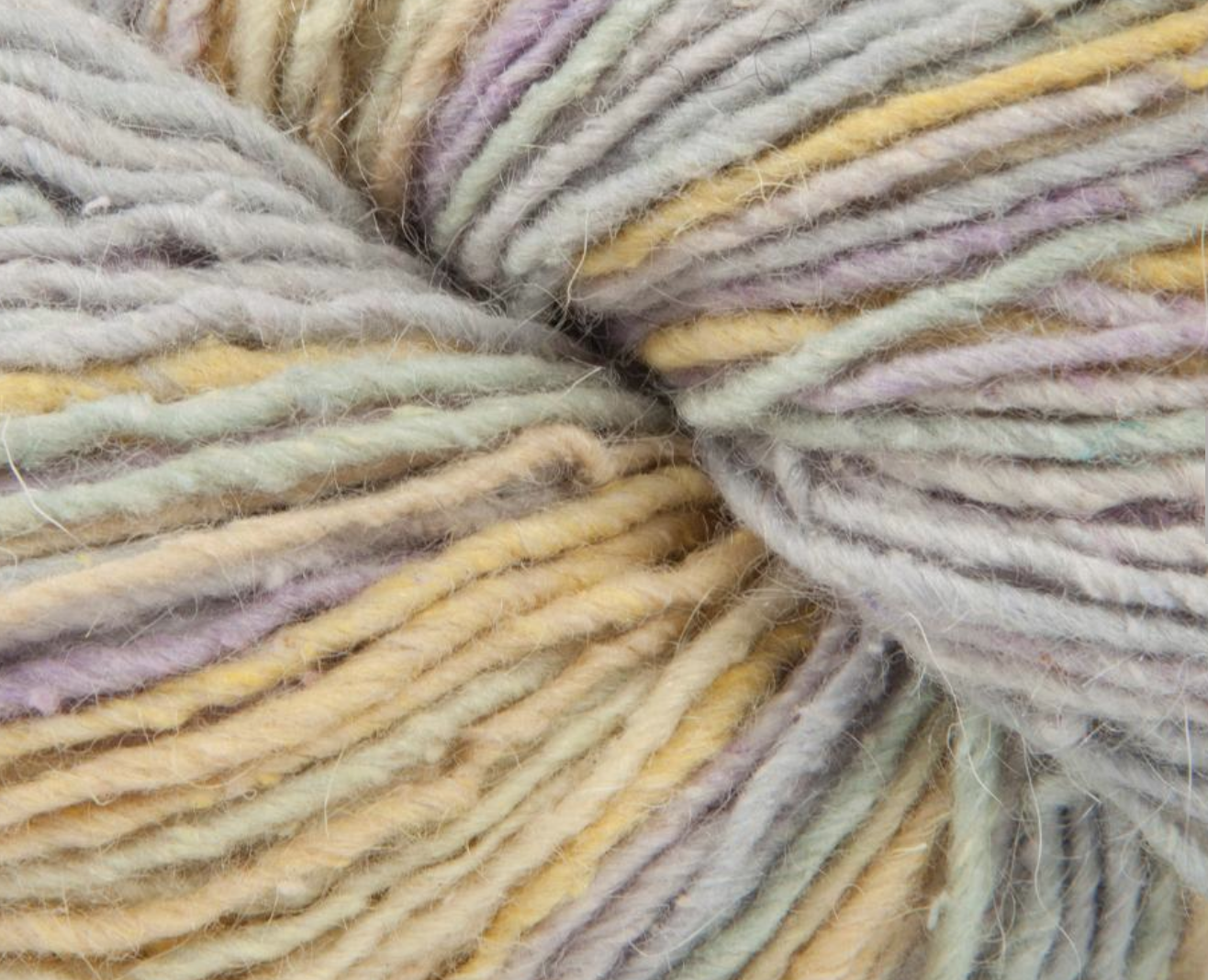 Cascade Casablanca is available in a pastel shade called Sea Glass. This yarn is a beautiful, cozy blend of wool, silk and mohair. It's a worsted weight yarn that comes in self-striping 220 yard skeins. It's especially perfect for spring wearables.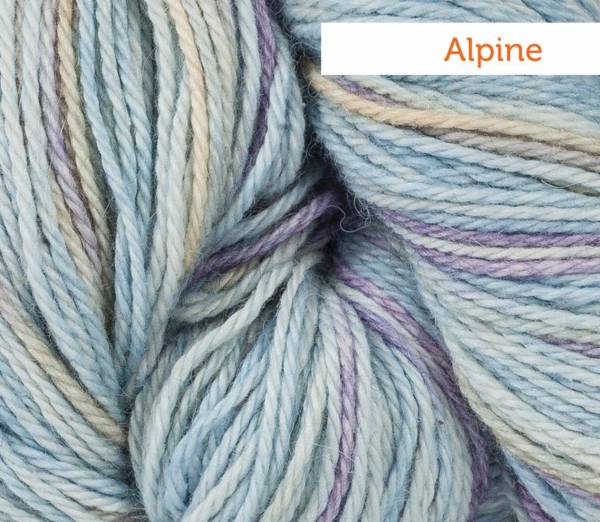 Manos Serena Space-Dyed Yarn is a kettle-dyed sport weight blend of alpaca and cotton that works for any-weather projects. The Alpine and Blackberry Ice colorways both have a soft pastel allure.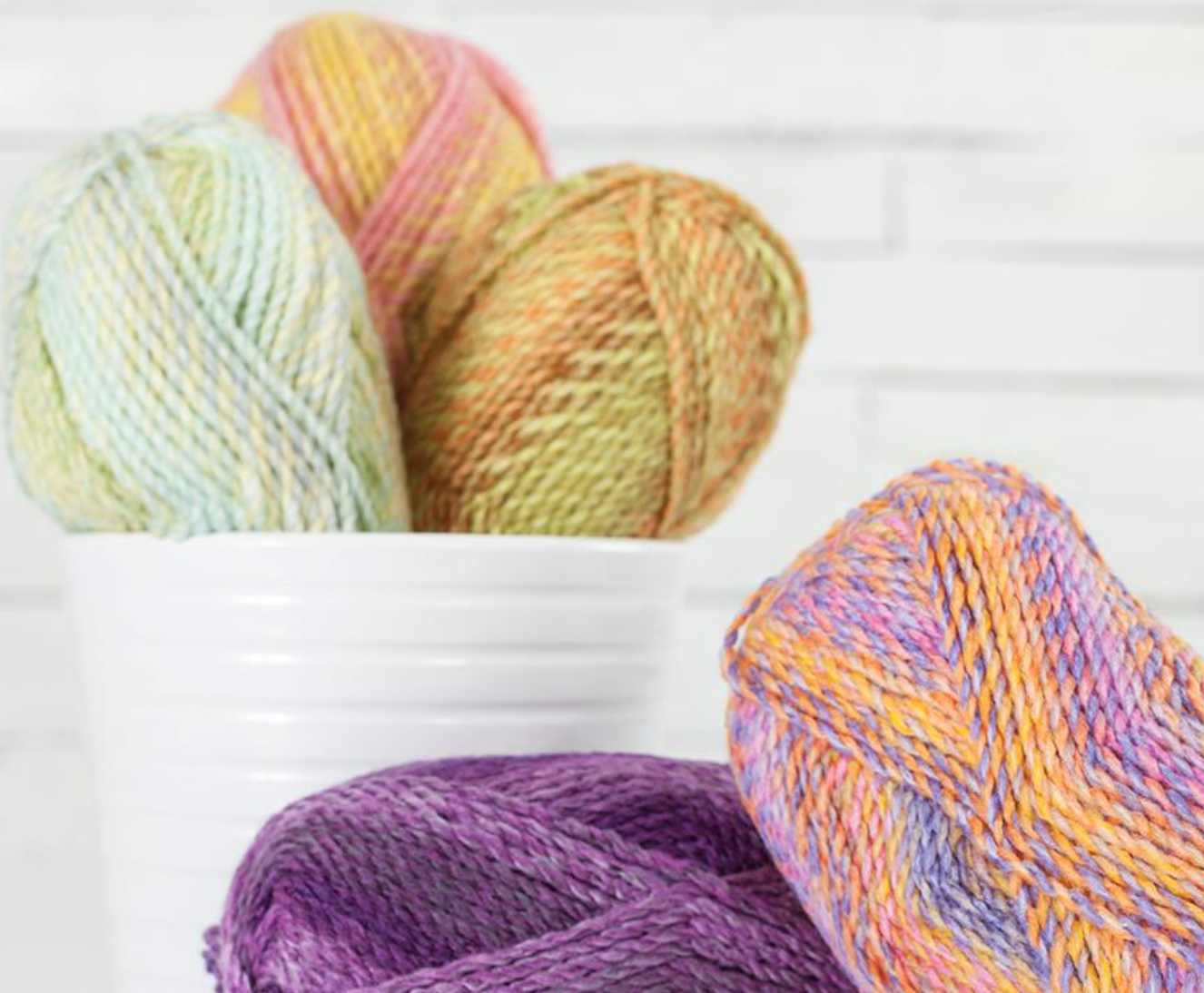 Lion Brand Tweed Stripes is a chunky weight acrylic yarn that comes in a variety of different candy-inspired colors, many of which are a terrific blend of pastels. Limeade in particular, with its soft yellow and green intertwined shades, is a pretty pastel yarn.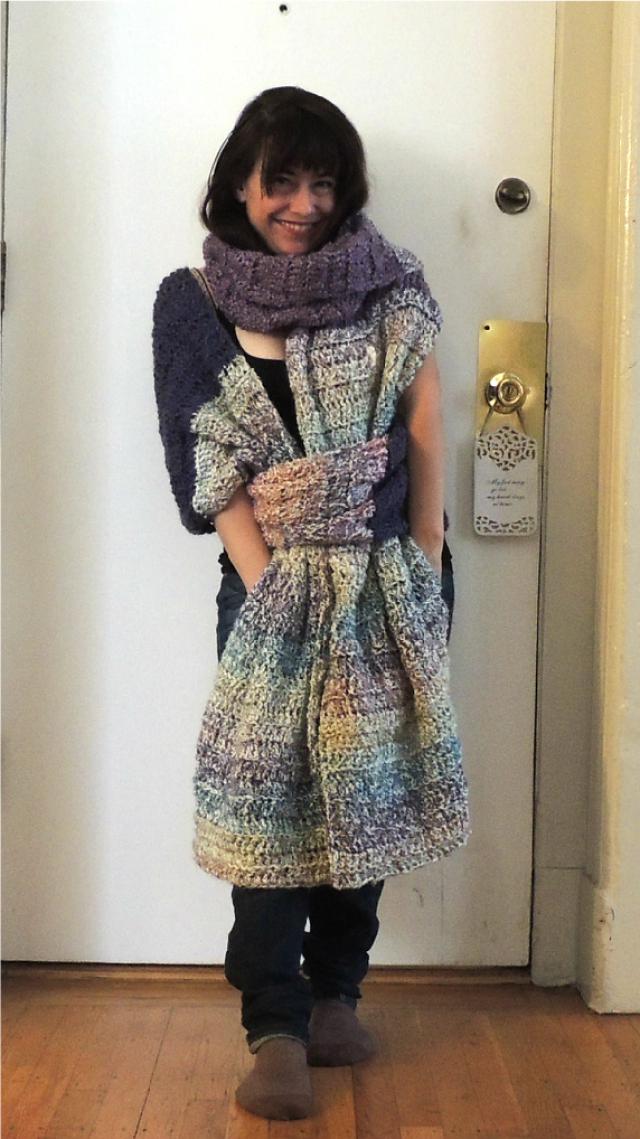 Image via Kathryn Vercillo of Crochet Concupiscence
Lion Brand also offers pastel shades in many of its other yarns including Homespun. Kathryn Vercillo used 5 different skeins of Lion Brand Homespun Yarn to make the oversized crochet scarf shown above, which has several pastels worked into the pattern.
Homespun is available in heathers, self-striping colors and solids, many of which are in the pastel family. Pesto, Waterfall and Golden are three color choices to get you started on your spring projects.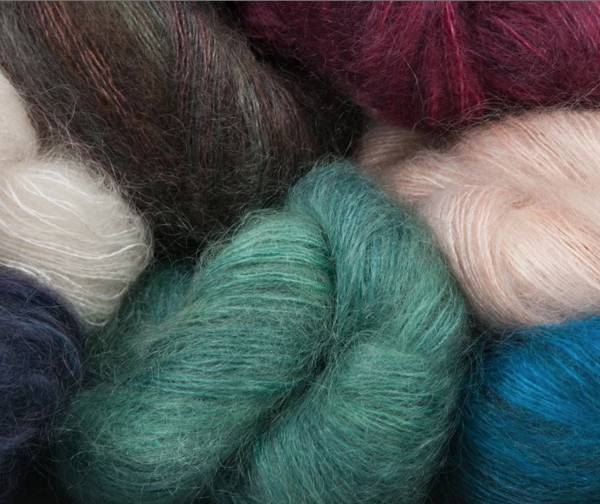 ArtYarns Silk Mohair Yarn comes primarily in solid colors but there are a few softer color blends of pastel yarn in this family. Check out Summer Sage and Desert Sand if you're looking for a luxurious, sophisticated pastel yarn.
Best solid color pastel yarn
Lion Brand Bon Bons are available as a set of pastel colors (shown in the image at the top of this post). Bon bons are mini skeins that are 28 yards each and are sold in sets of 8. The pastel yarn palette features green, yellow, blue, peach, purple, white, pink and dark blue. These would be perfect for making knit / crochet Easter eggs or other small craft projects for spring.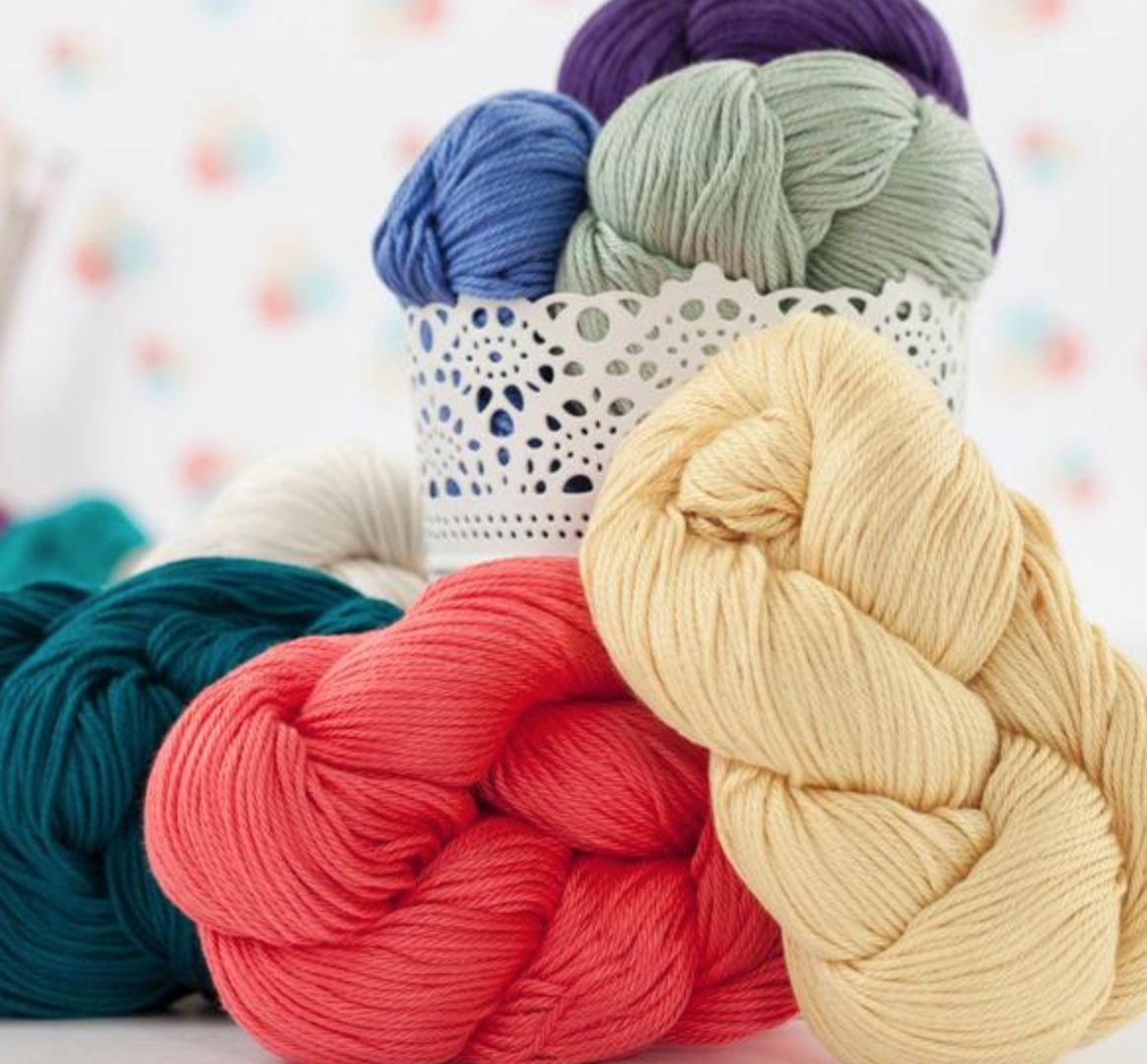 Cascade Ultra Pima is a good choice if you're looking for cotton pastel yarn. China Pink, Sky Blue, Yellow Rose and Sage Green are top color selections for spring.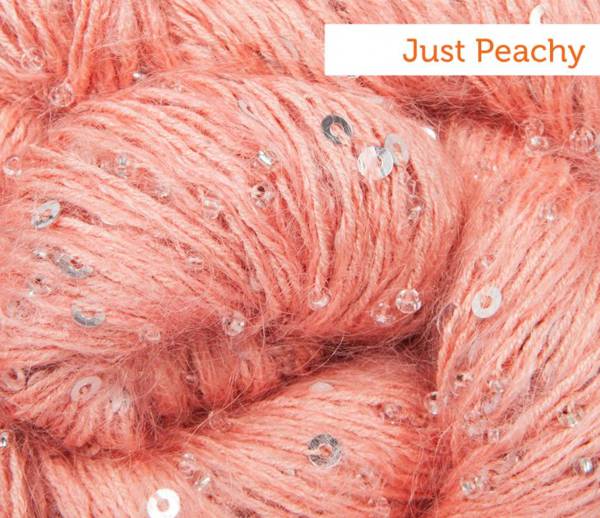 If you're seeking a pastel yarn for something really special, consider ArtYarns Beaded Mohair and Sequin Yarn in colorways Just Peachy or Summer Sage.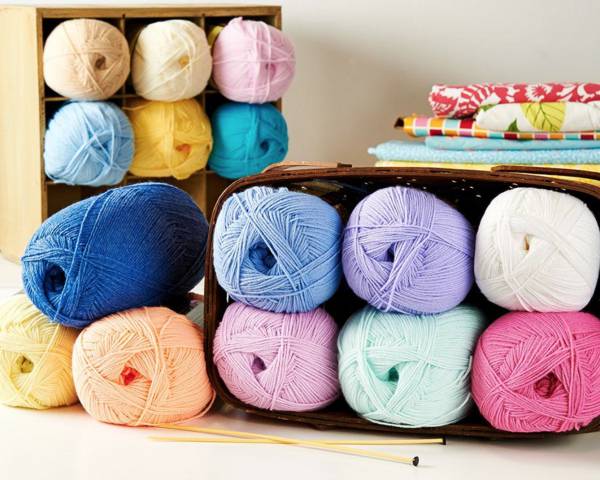 Lion Brand Pound of Love is one of the most affordable options for pastel yarn and also offers the biggest range of colors in the pastel part of the spectrum. Some of the colors are specifically named "pastel" (like Pastel Green and Pastel Pink) while others have a different name but are still a pastel shade (such as Lilac).
Best pastel knitting patterns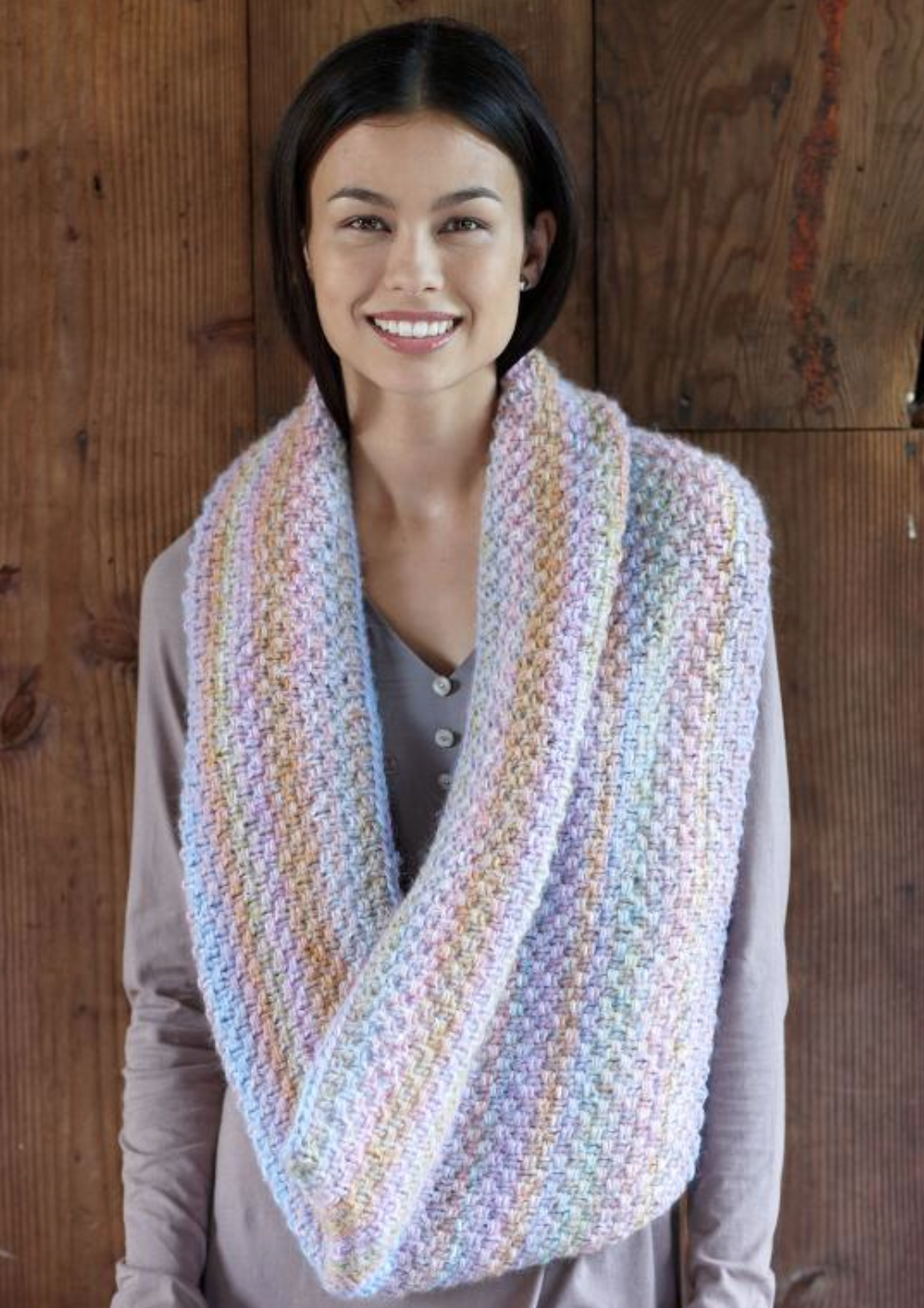 The Dreamy Pastel Cowl Kit shown above is a terrific knitting project. It can be worn on chilly spring evenings. It uses Lion Brand Amazing Yarn in the Pink Sands variegated hue to create a beautiful pastel palette.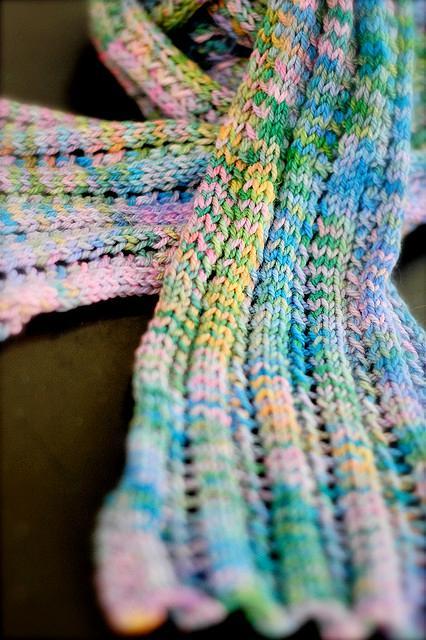 One Skein Lace Scarf image via Bluprint member Grace Akhrem
You'll enjoying watching the colors unfold as you knit a fingering weight yarn into this beautiful scarf for spring.
Get the One Skein Lace Scarf knitting pattern here.
Baby Candy Stripe Booties image via Bluprint member madmonkeyknits The baby booties shown above are part of a matching set of hat and booties designed for babies. They are knit using lovely pastel stripes to create a soft but fun finished design. Get the Baby Candy Stripe Booties knitting pattern here. Get the matching Baby Candy Stripe Pixie Hat knitting pattern here.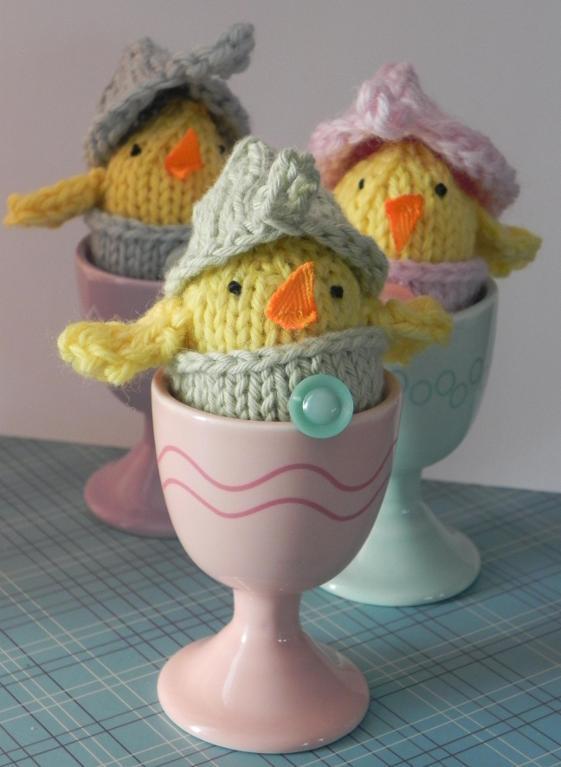 Egglet image via Bluprint member Cutiepatootees This is one of the most adorable knitting patterns for spring. The eggs can be closed up completely so that the chicks hide inside. They are loved by kids and adults alike. Get the Egglet knitting pattern here.
Best pastel crochet patterns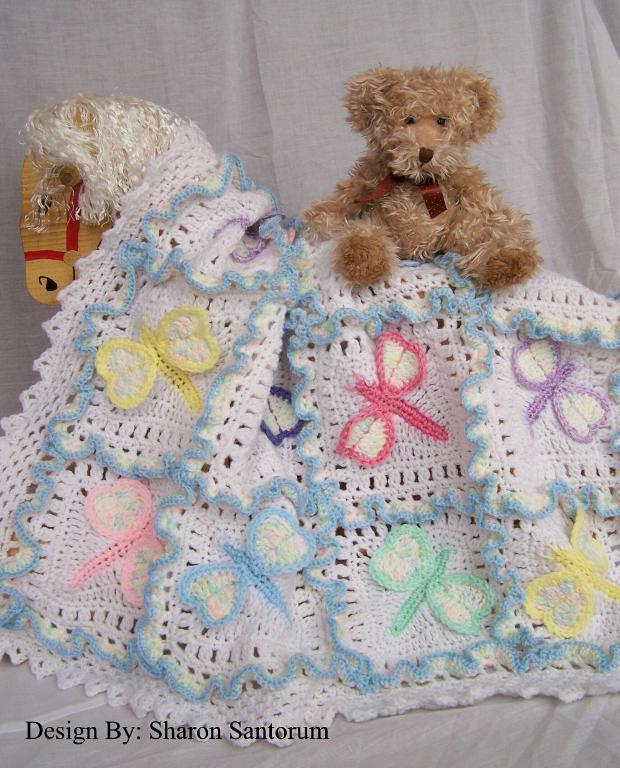 Dragonfly Dreams Baby Afghan image via Bluprint member Sharon Santorum
Springtime is a terrific time to make a baby blanket in beautiful pastel colors. This one features dragonflies, each in a different color of pastel yarn on a white background with a frilly pastel border that is fun to crochet.
Get the Dragonfly Dreams Baby Afghan pattern here.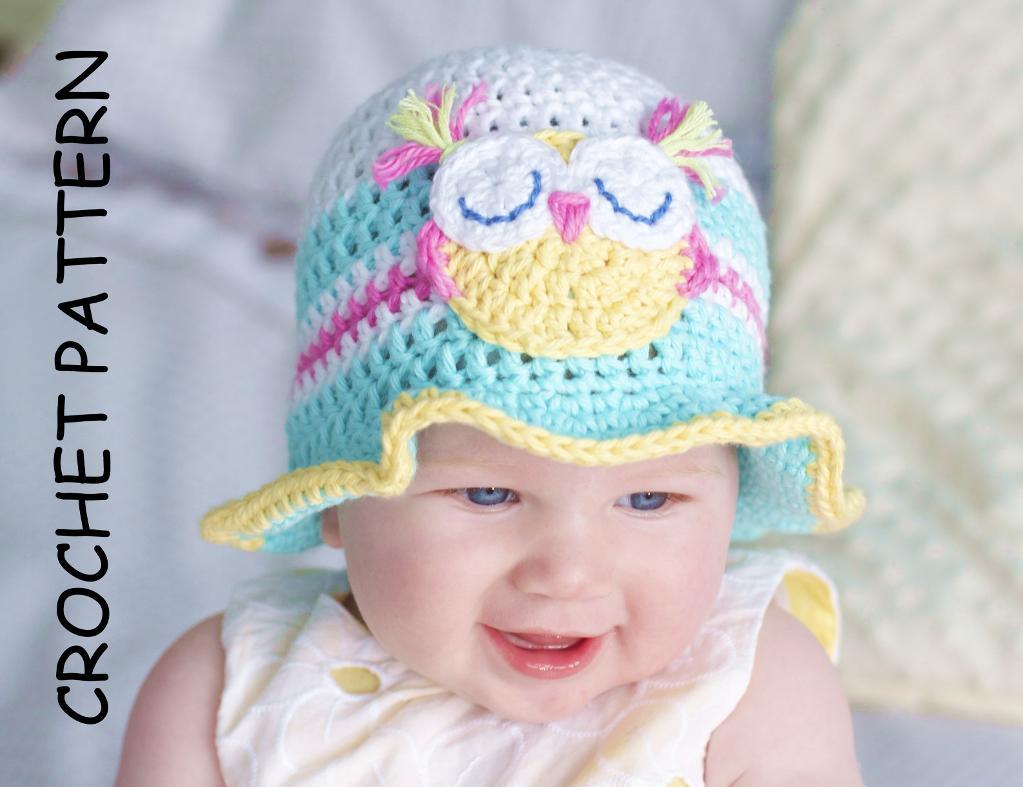 Fun Owl Hat image via Bluprint member KerryJayne
If you're looking for a pastel crochet baby project with a smaller time investment than a blanket then this adorable owl hat is a great pick. It could also be worked without the owl appliqué for a simpler springtime design.
Get the Fun Owl Hat crochet pattern here.
Image via Bluprint member CrocKnits
Are you looking to make a cute crochet accessory for a girl that's a little bit older? Or perhaps even for yourself? The crochet necklace / collar pattern is shown here using pastel shades of yarn that offer a flirty but sophisticated floral style for springtime.
Get the Blooming Lovely "Sugared Almonds" crochet necklace pattern here.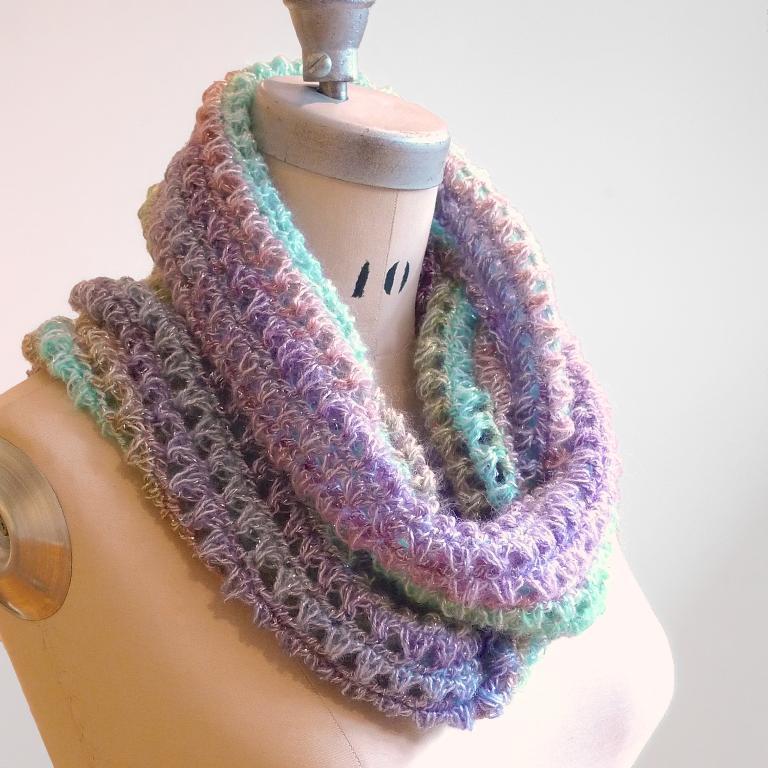 Crochet Infinity Scarf image via Bluprint member Janice This crochet infinity cowl calls for a unique fingering weight pastel yarn that does all of the work for you as you crochet basic stitches. The cowl complements a wide range of styles and works well for all ages. Get the Crochet Infinity Scarf pattern here.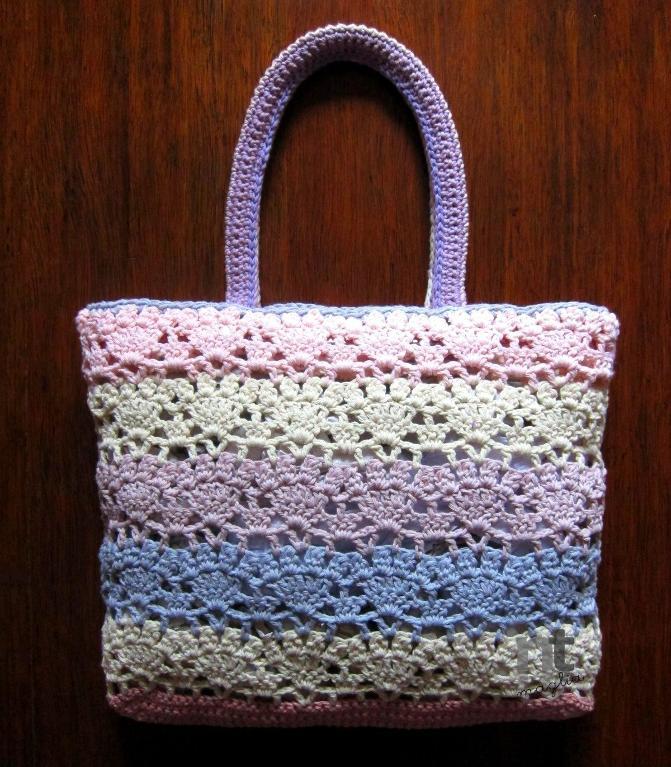 Sportina Carlotta Crochet Tote Bag image via Bluprint member NT maglia
Add a pop of pastel color anywhere that you go with this convenient and cute tote bag worked in a beautiful shell stitch pattern.
Get the Sportina Carlotta Crochet Tote Bag pattern here.
What is your favorite pastel color? Do you have a pastel yarn you recommend?