When it comes to foundation paper piecing your quilt blocks, there are several types of paper  you can choose from. A few things to keep in mind when making your decision are things like cost, the scale of your project and ease of use. Foundation paper piecing is a technique used by quilters to get very accurate stitches on a design that might by trickier to piece with templates. Keep reading to learn about the four types of paper that can be used for this process!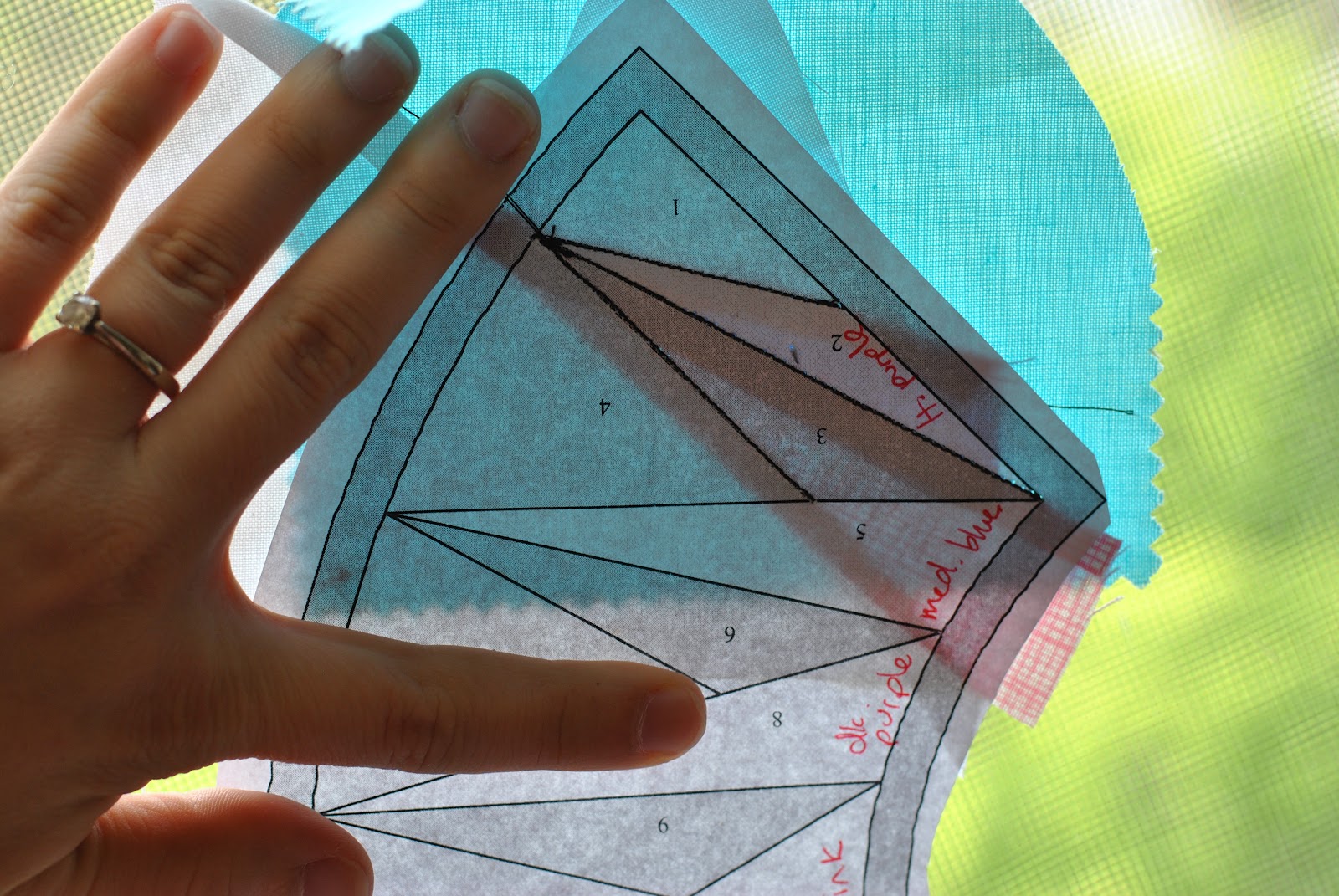 1. Computer printer paper
Of all the options, this is my favorite to use for foundation paper piecing. It is inexpensive, readily available and it fits in your printer so you can easily print out designs from your computer!
Tips for using computer paper for quilting:
When foundation piecing with computer printer paper, shorten your stitch length to 1.3 and use a standard size needle.
Sew near a window to make use of natural light, or use a light box, to see the design through the paper.
If you are having a hard time ripping out the paper or are getting little tidbits of paper in the seams, make your stitch length even smaller.
2. Children's drawing paper (blank newsprint)
You know the paper you find in most coloring books for kids, similar in weight and appearance to a newspaper? Well, if you ever see some of this paper for sale (such as in a drawing pad) you can use it for your next project. 
Tips for using drawing paper in quilting:
This paper is easy to see through with a light source behind it.
You'll likely need to trace your paper piecing pattern directly onto the paper, unless you find an 8.5″ x 11″ size that fits in your printer.
This paper is flimsier so double check your work before you start sewing.
You can use a slightly larger stitch length, like 1.6, since this paper tears more easily than computer paper.
3. Quilt shop foundation papers
Many quilt shops carry paper sheets that are specifically meant for paper piecing! While these may be pricier than regular printer paper, the quality can be worth it. Many quilters say that once they've found their perfect foundation paper, they won't go back.
Tips for working with quilt shop papers:
Reviews are a great way to select the best paper. Look for a pack with plenty of sheets sized to fit in the printer. Carol Doak's Foundation Paper works in most inkjet or laser printers or copy machines.
These papers hold up well during stitching, but are lightweight and easy to tear away after you're done.
These specialty papers are great for tracing designs by hand as well. 
4. Freezer paper
Freezer paper is available in many grocery stores. It's great for a variety of crafts because it can be temporarily ironed to fabric. If your paper sticks to the fabric more than desired, warm it with your iron before ripping it off the back.
Tips for working with freezer paper:
Cut the paper to 8.5″ x 11″ when feeding it through the printer. Print the design on the non-sticky side.

Freezer paper is about the same thickness as printer paper. You'll want to use a short stitch length of 1.3 and a standard size needle.

Freezer paper is more transparent than printer paper as well. It is good for tracing and seeing your fabric through the opposite side.