Everyone is looking for special gifts this holiday season, and what's more special than something handmade? Since I am obsessed with paper and the art of quilling, I thought it would be fun to share some very talented paper rollers' amazing gift ideas. Whether you're looking for inspiration or step-by-step tutorials, you'll find it all here.
1. Ornaments
Ornaments remain a tried-and-true gift for the holidays. They are the perfect little something to give a teacher, neighbor or co-worker to let them know you appreciate them. Handmade ornaments always have little touches that you would never get from a store-bought item.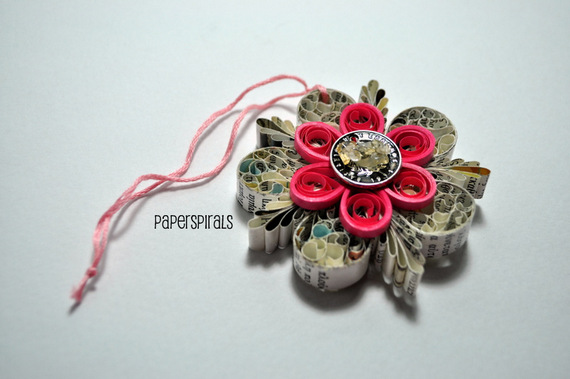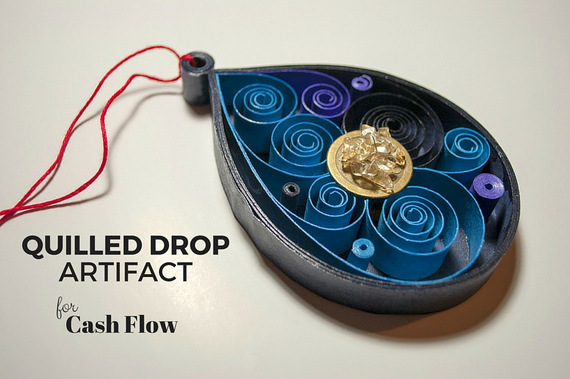 Images via Paper Spirals
These beautiful hanging charms made by Anama are not only made from paper but are further adorned with coins and citrine, a stone that is thought to bring you abundance and wealth. Who doesn't want a little more of that?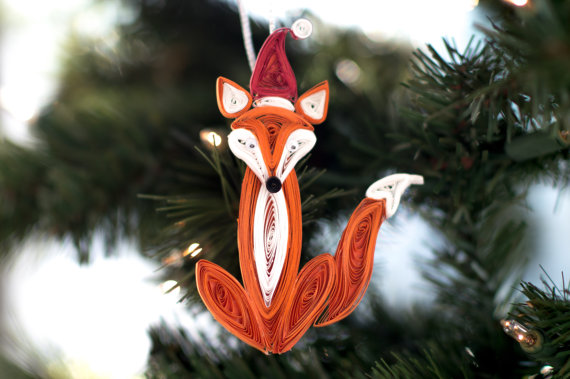 Image via Of Things Pretty
This little fox tickled me so much that I couldn't resist sharing him. Rita from Of Things Pretty has showcased how whimsical and modern quilling can be. Her shop is filled with delightfully playful quilled goods that I would proudly gift (or more likely keep for myself) this Christmas.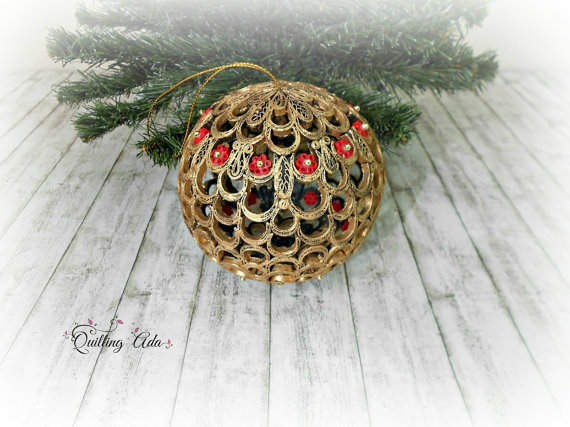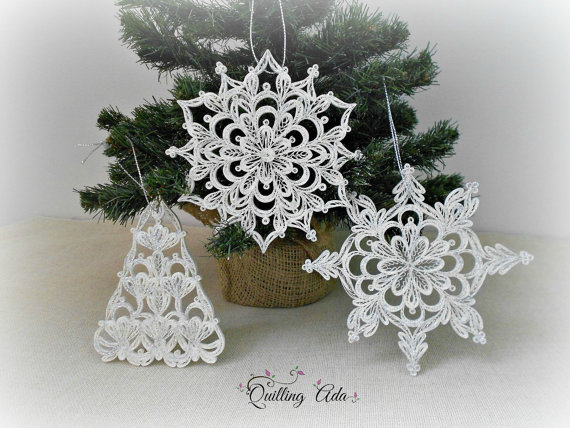 Images via Paper Art by Ada
Perhaps you are a little more on the traditional side. The extremely intricate ornament above looks to be made of gold lace or cast metal, but it is in fact paper. The artist has a fine eye for detail and and elegant sense of style. These ornaments would be treasured by anyone who received them and would make an excellent gift for the couple spending their first Christmas together — paper is the traditional medium for a first year of marriage gift.
DIY: Make your own quilled ornaments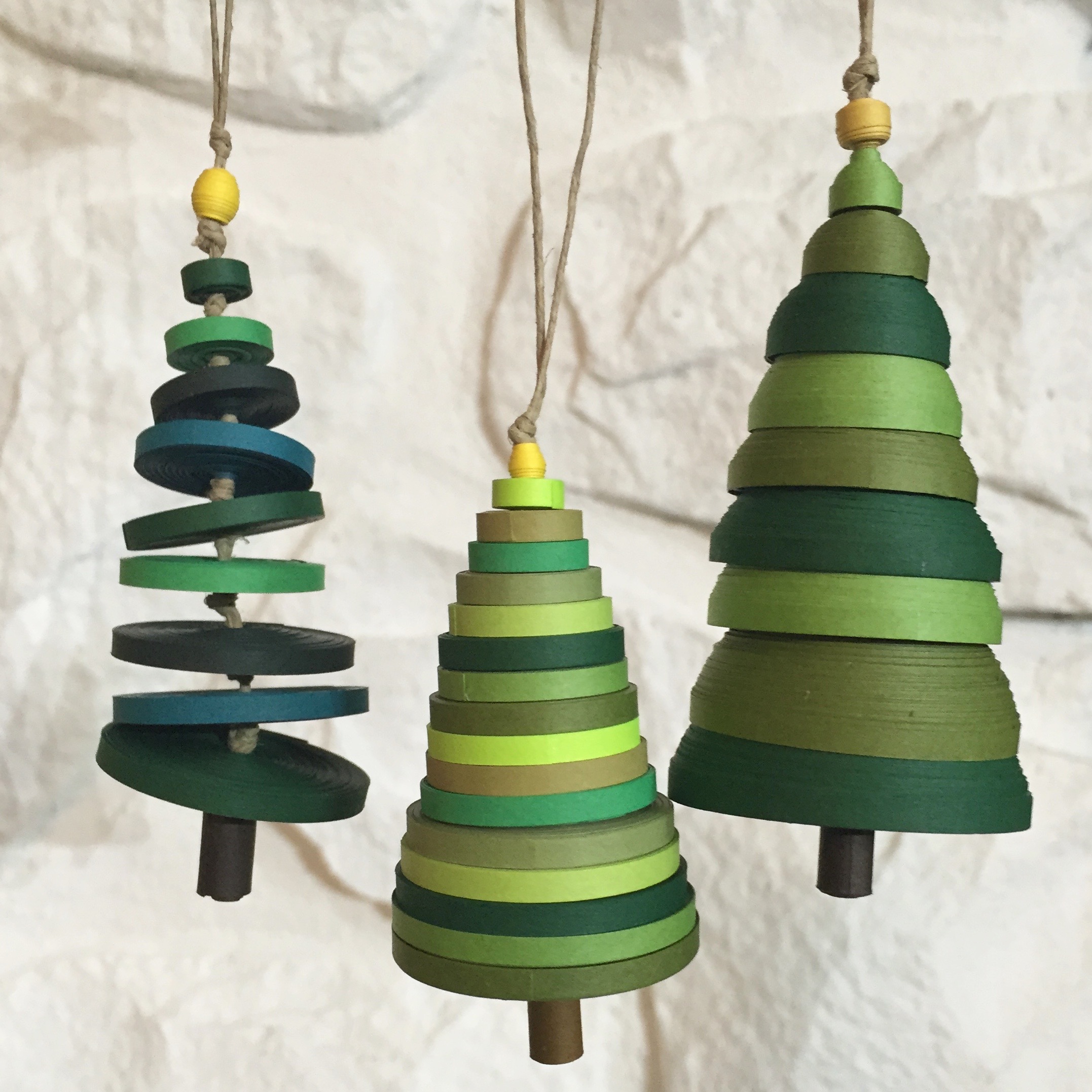 Image via Little Circles
If you are ready to whip out the paper, glue and a quilling tool, then you can easily make these three holiday tree ornaments in less than an hour each. And best of all, the tutorial to make them is free here on the Bluprint blog!
2. Jewelry
Jewelry is an obvious and resounding "YES!" in the way of holiday gifts, and quilling has got the category covered. Paper quilling is so versatile that the design possibilities (and therefore the unique gift opportunities) are absolutely endless.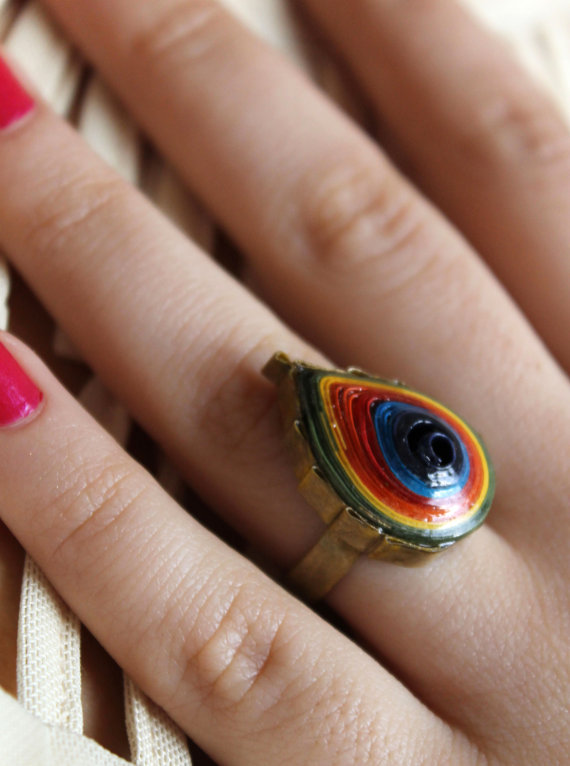 Image via Jewelren LTD
What I love most about the ring above, made by artist Iren George, is that it's entirely made of paper — even the band. That is not something you see every day!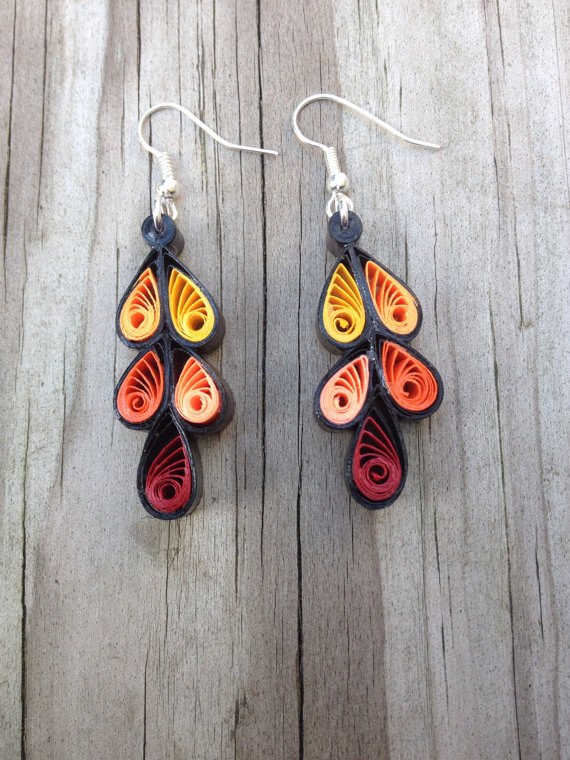 Image via Quilling Maven
Earrings are always a good choice, and these dangly teardrop pair are no exception. Barb from Quilling Maven is a paper quilling artist who excels at simply modern paper jewelry.
DIY: Make your own quilled jewelry
Just like quillers who love making jewelry, paper rollers who are willing to teach you how to make quilled jewelry of your very own are quite abundant. If you are feeling crafty, check out the two tutorials below for some great paper quilling gift ideas.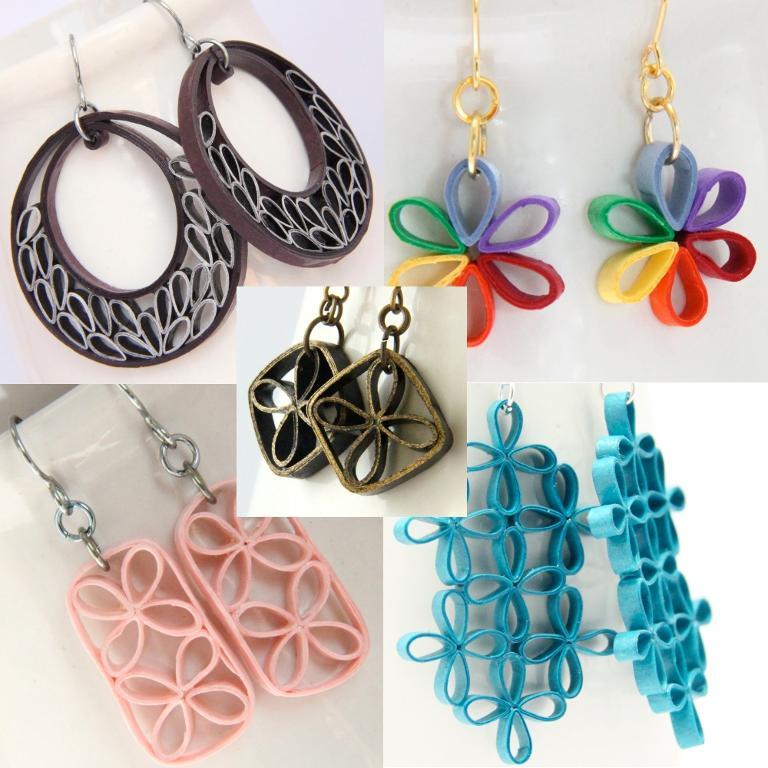 Image via Bluprint member Honey's Quilling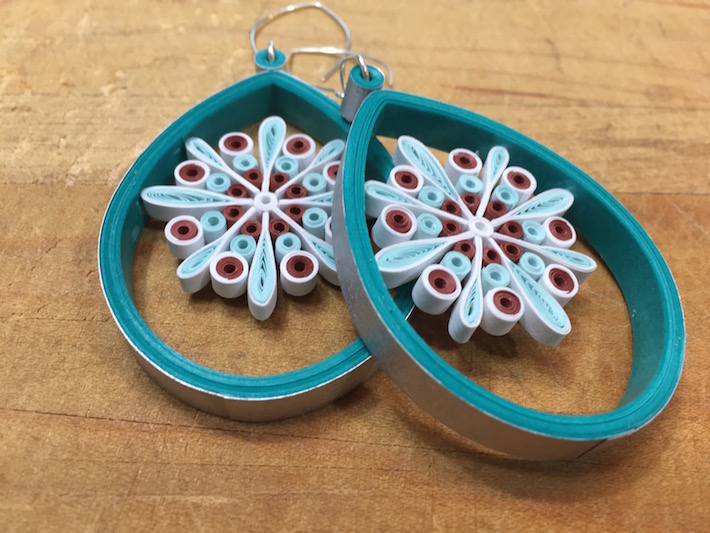 Image via Little Circles
Watch the free tutorial video »
3. Quilled art
If you are shopping for someone really special, you may want to think about the gift of art. Paper quilling is an amazing medium that creates work that will be cherished forever.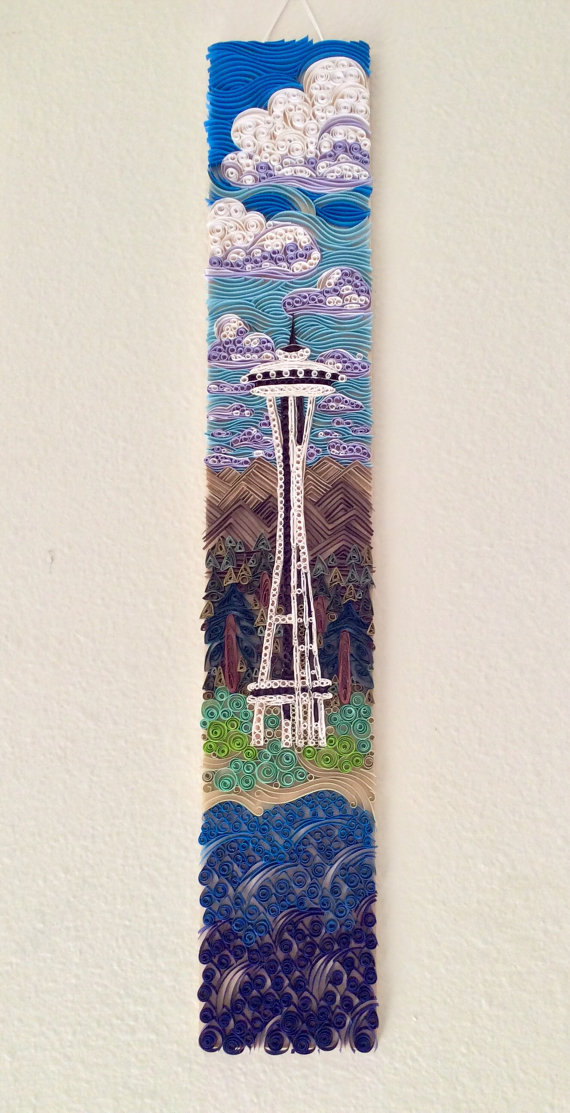 Image via A Hawaiian Seattleite
You can find work that represents all things and places you love. Can't find what you're looking for? Make your own or consider contacting an artist personally and having them commission something just for you.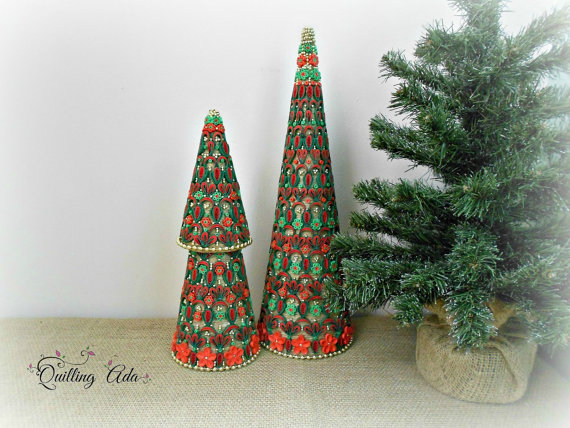 Image via Paper Art by Ada
If you are interested in a more holiday-specific approach, you may fall in love with these quilled trees that are so intricately made. If properly cared for, they would be cherished by generations to come.
DIY: Make your own quilled art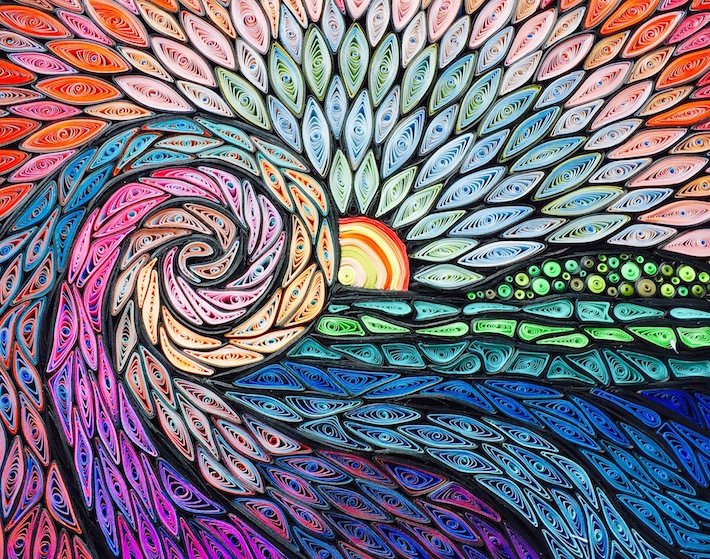 Image via Erin Curet
Feeling a bit ambitious? Try your hand at quilling a mosaic. This free tutorial will guide you through the process step-by-step. 
4. Prints
Perhaps your budget does not allow for original art this gift-giving season. Art prints can make an excellent choice for the budget-minded giver.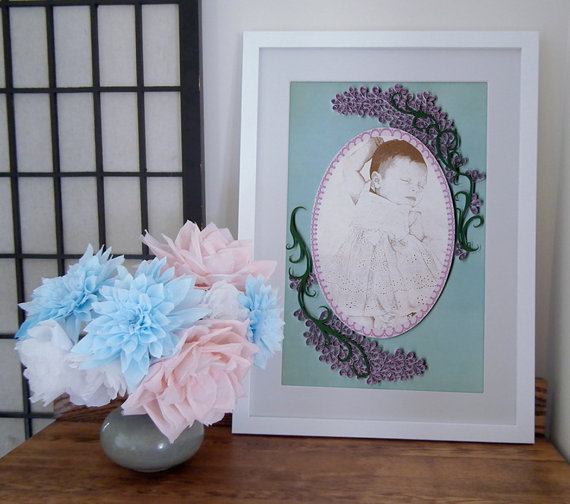 Images via Yakowanis Quilling
Sarah Yakowanis, a graphic designer and quiller, has a plethora of amazing wares that originally began as quilled art available for purchase in her online shop.
5. Packaging, tags and cards
To completely blow away the competition in the gift giving department, beautiful packaging is a must. These quillers have done all the thinking for you and have rolled up some of the most amazing gift tags, cards and even boxes!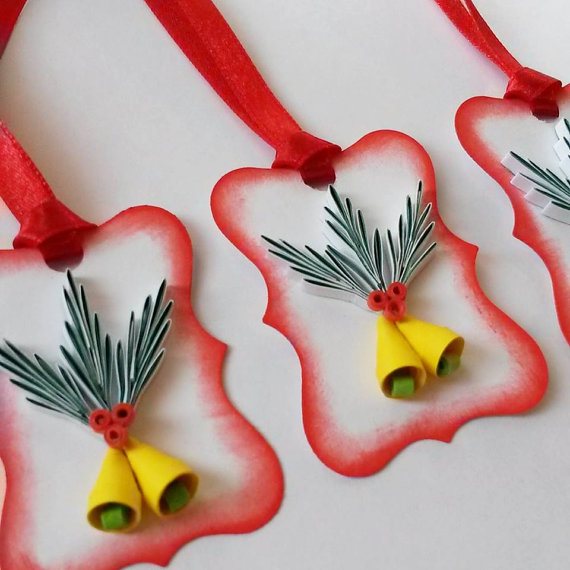 Image via Gericards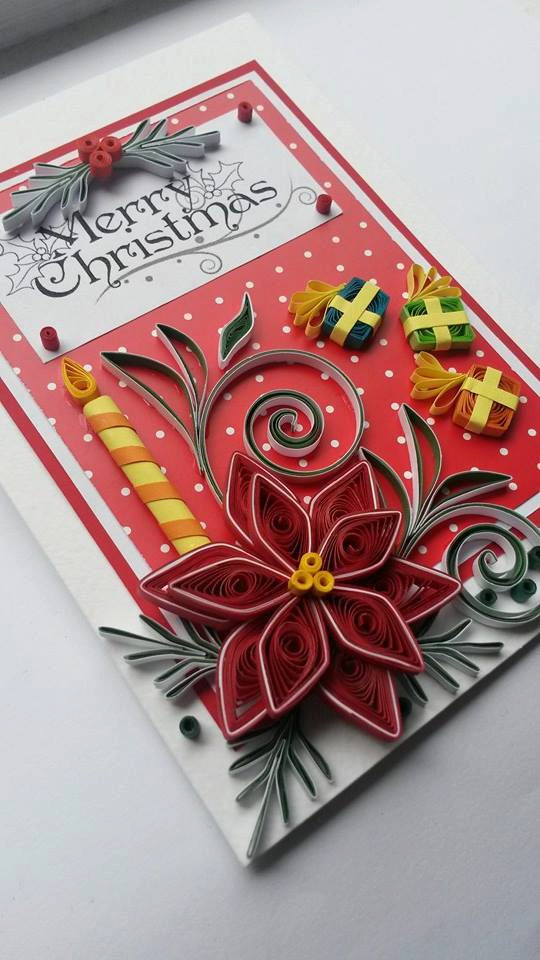 Imagine the face of someone opening up such a special card this year. The time spent making it and the attention to detail speak volumes of good cheer and well wishes.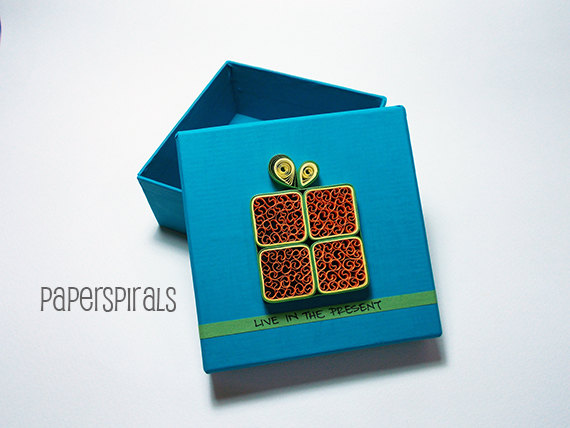 Image via Paper Spirals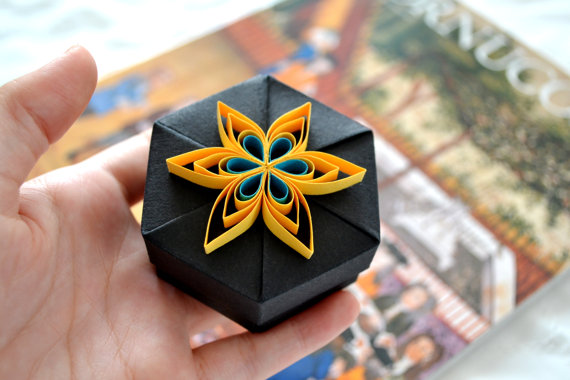 Image via Kagitlik
In lieu of a card or tag, you can choose to have the package speak for itself. Both of these boxes can serve not only as a container for your gifted bauble but also as a trinket box and keepsake all year round.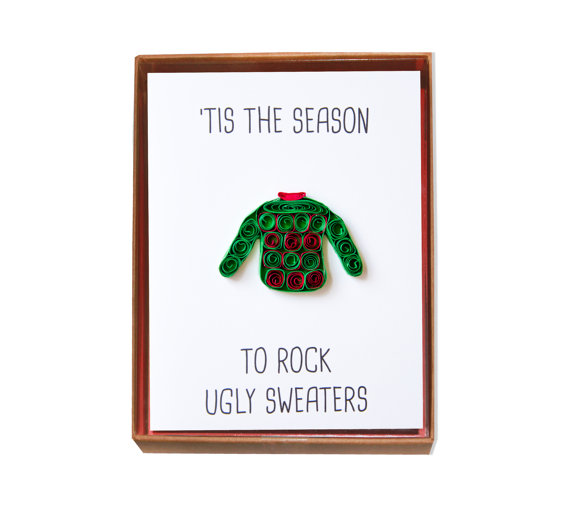 Image via Of Things Pretty
Through all the shopping and all the stress of finding the perfect gift this year for each person on your list, it is always good to keep a sense of humor. This last card may be just the thing for both!
DIY: Make your own quilled Christmas cards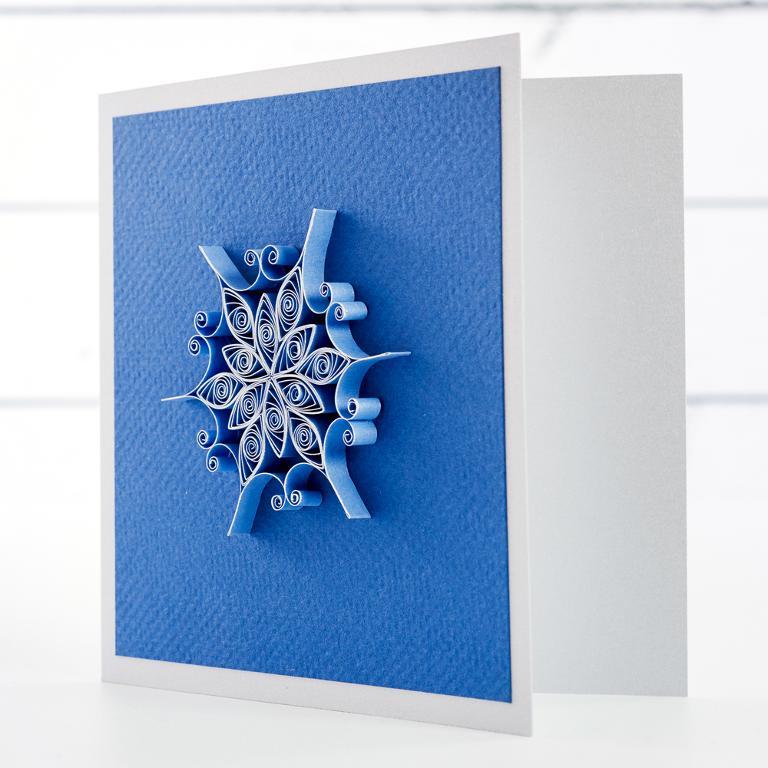 Image via Bluprint instructor Cecelia Louie
Learn to make quilled cards from beginning to end in Quilled and Sculpted Cards. In the video class, you'll learn how to quill intricate snowflakes that can be glued to a card base for an instant, wintry holiday card.
Thoughtful gift giving can be a serious business, but it can be a lot of fun, too. When the decisions get tough and you cannot narrow it down to which paper quilling idea to go with, just remember, you get to do it all over again next year!
FREE Guide: Paper Quilling Basics for Beginners
Whether you're making beautiful quilled designs for cards, shadowboxes or home decor, these simple steps will help make your paper projects look polished and professional.Get my FREE guide »