DIY party hats are one of my favorite party favor ideas! The best part about them is that they are incredibly fun, easy, and inexpensive to make. If you're looking for some inspiration, check out these fun homemade party hat designs and idea. They are a great way to use paper to gear up for all your upcoming celebrations.
Chalkboard hats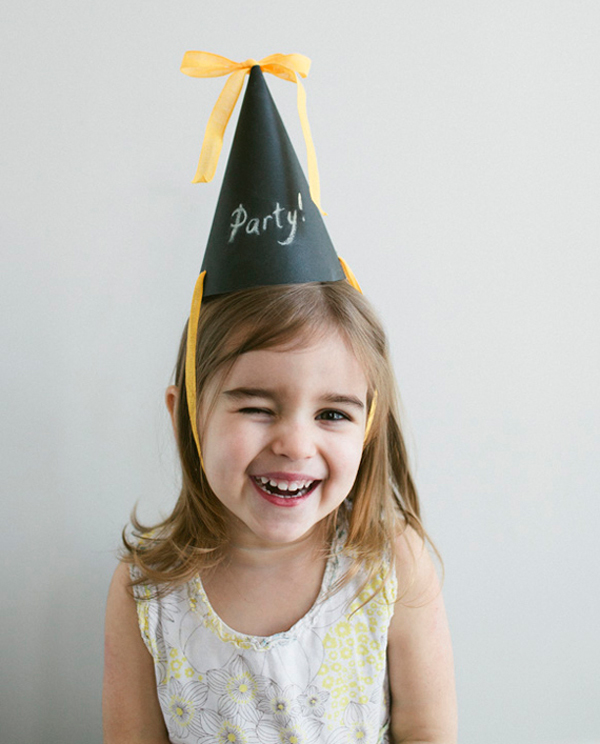 Photo via A Subtle Revelry
Check out my favorite chalkboard party hats! These homemade party hats are great because you can truly write anything on them. That's the best thing about DIY paper designs: the opportunity you have to customize them entirely to whatever your party will be. These hats are perfect for a photo booth as guests can use their own creativity, and this project is also very undemanding of your time. It only requires about five minutes per hat to make. A quick, and totally-worth-it addition to any party!
Animal hats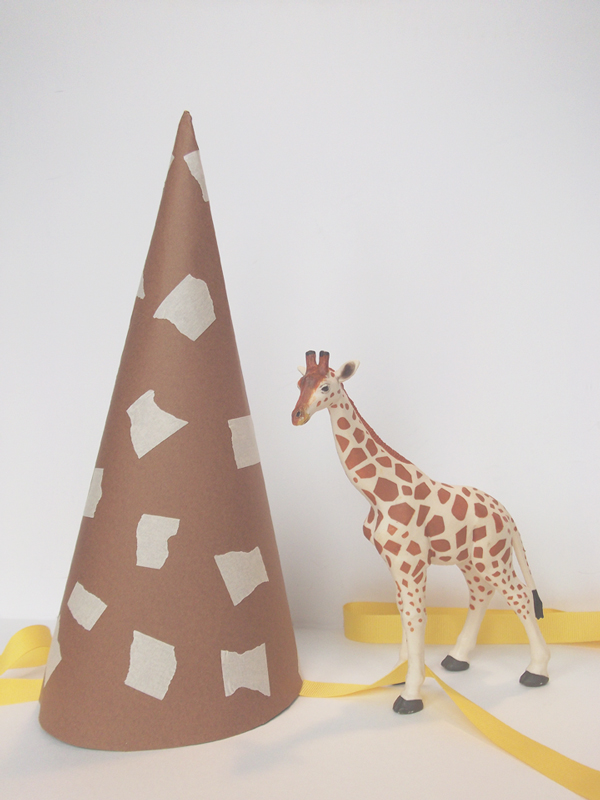 Photo via A Daily Something
Having a zoo themed party and racking your brain for creative decorations? Try these cute-as-a-button Giraffe Party Hats. All you need for these is a little brown construction paper, scissors, white paper and ribbon. Gather up all the plastic animal toys you have lying around your house and make these hats. I can guarantee you're going to have a party that is off the charts adorable!
Flower headbands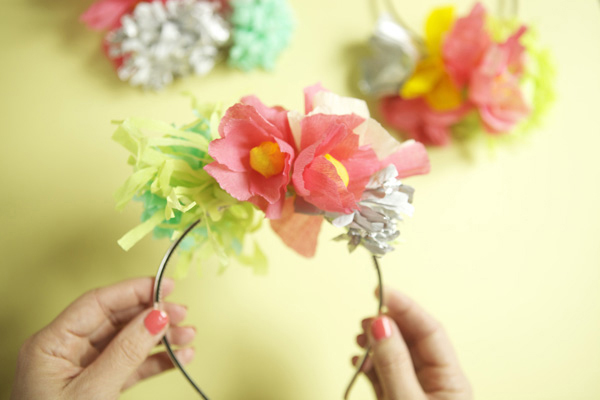 Photo via Oh Happy Day
These beautiful and dainty homemade Paper Flower Headbands are the perfect addition to your little girl's birthday party. Or maybe you even throw your closest girlfriends a little mid-week pick me up party. Celebrate just because! Sounds like a perfect reason to host a gathering to me.
Imaginative hats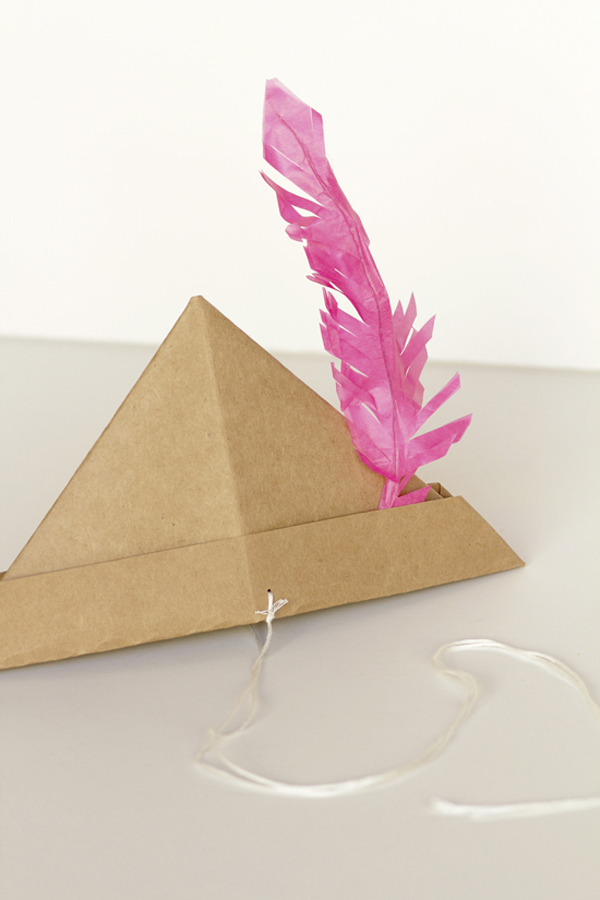 Photo via Swoon Studio
Do your children play make-believe visiting Neverland for hours? I know I did as a kid, but I never had a hat as cool as these Peter Pan Party Hats. Decorate your next Disney themed party with these hats for everyone. The coolest part about this tutorial is that even the feathers are made out of paper and they could not be cuter!
Oversized hats
Photo via A Subtle Revelry
Celebrate big with Oversized Cardboard Party Hats. This homemade party hat idea is sure to be a huge statement and truly something everyone will be talking about. The hats are very easy to make as they only require a few pieces of cardboard, bright paper tape and a headband. Try them out at your next celebration, and I know people will be begging for you to bring them back out again and again.
Paper straw hats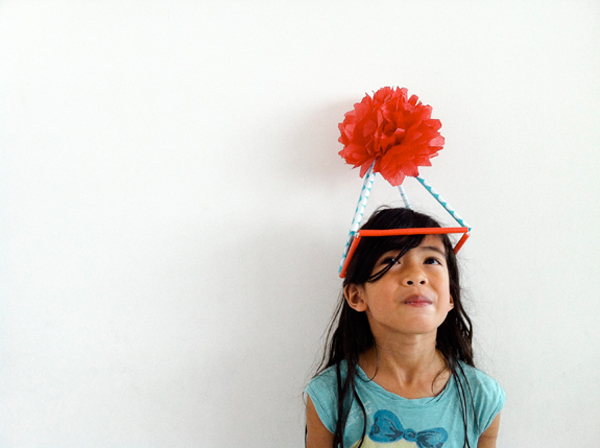 Photo Via The Bottomsup Blog
Draw out everyone's wacky side by creating these Paper Straw Hats! The cool thing is that these were made out of Ikea paper drinking straws and homemade paper pom-poms. The hats are so fun! I bet they can be made out of things you already have at home and you could whip them up in a flash- to make that final party statement before the guests arrive.
Western hats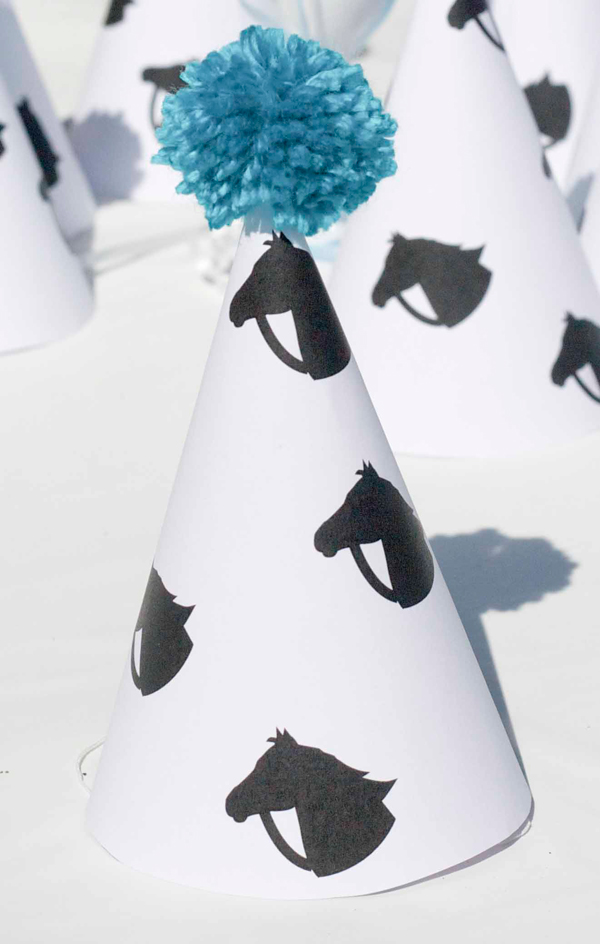 Photo via The Alison Show
I just cannot get over these Pony Party Hats. They are perfect for a kid's western themed party or summer BBQ. This tutorial also gives you a free downloadable template for the hats, all is required is a little assembling and a paper bow on top. These hats also make for great photo ops (add a wooden horse and lasso for a killer photo booth).
What parties do you have planned for this upcoming season? Will hats be involved?