Paper layering allows you to easily add fantastic texture and dimension to your card making, scrapbooking, and other paper craft projects. These five simple techniques can be used on their own or combined with each other to create an infinite number of unique paper embellishments and details.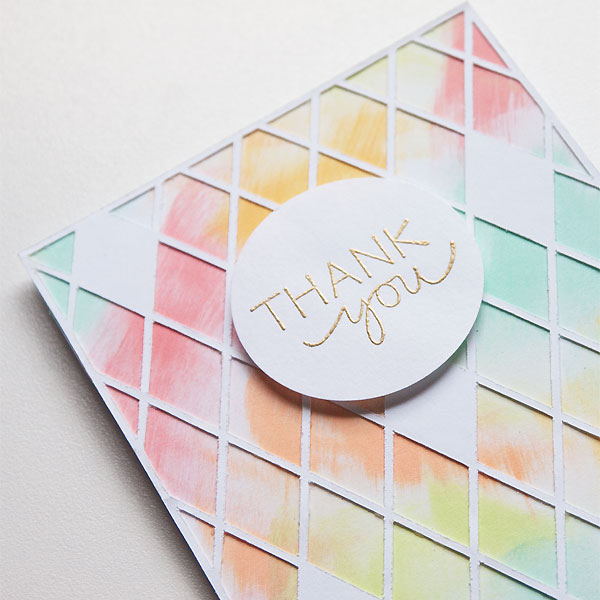 1. Lattice overlay
A die cut or hand cut lattice pattern overlay allows the layer beneath to peek through, creating a visually interesting interplay between the two layers. Use patterned, stamped, embossed or hand-painted paper for the underlayer if you want a look that's dynamic and bold, or keep it simple by using a solid color under the lattice. White on white creates an understated texture that allows other elements in your project to take center stage.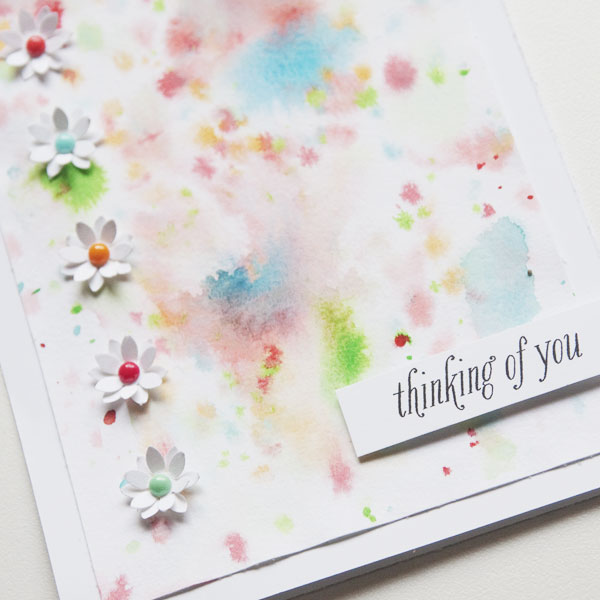 2. Paper flowers
Paper flowers are always in style, and you can easily find templates for pretty much any type — roses, peonies, daisies, sunflowers, lilies, you name it — on the web. But the creation process doesn't need to be complicated. Use a flower shaped paper punch to cut the petal layers, attach them to each other with craft glue or glue dots, add an enamel dot or puffy paint to form the center of the flower, and gently fold the petals outward to make very simple floral elements that will add dimension to any paper craft project.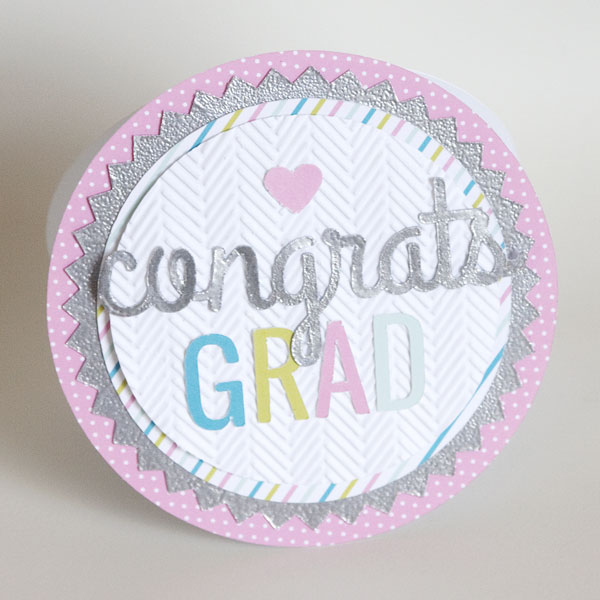 3. Nested shapes
Simple shapes like circles, squares, rectangles or stars work best for this paper layering technique, and you can nest as many shapes as you'd like. Each layer creates additional dimension, and you can add great texture by incorporating heat embossed, machine embossed, glittered, stamped and patterned details in the nested layers.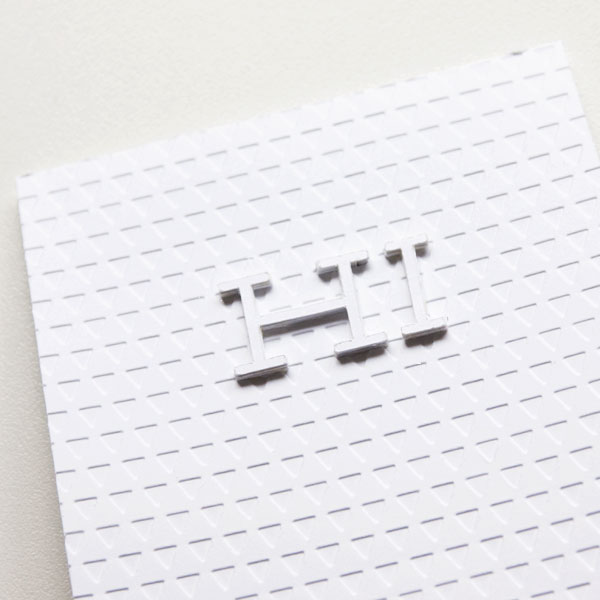 4. Stacked elements
Cut several of the same shape — I cut five of each letter in the example above — and glue the layers on top of each other to create dramatic, dimensional elements and sentiments for cards, scrapbook pages, DIY gift tags and paper art pieces. Gluing the first two layers together is the trickiest part of the process, and it only gets easier from there. You'll be surprised by how strong and sturdy your stacked elements will become with just a few layers. My favorite part of this technique is the shadow that the stacked elements cast against the background.
5. Staggered layers
Simple strips of paper create a backdrop that's reminiscent of clapboard siding, but that's only the tip of the iceberg when it comes to this versatile paper layering technique. To create staggered layers, start from the bottom and work your way to the top, overlapping each layer slightly as you go. In the example, I used plain, rectangular strips of paper to create the layers, but you can create scalloped or zigzag strips using edging scissors or a die cutting machine. Use decorative edge paper punches to create even more ornate edges.
If you want a look that's more reminiscent of shingles than siding – I seem to have a house theme going here – you can cut a bunch of simple shapes (circles work very well) and layer them across from right to left, starting from the bottom and working your way toward the top.
You'll be a paper layering pro in no time when you incorporate these simple paper layering techniques into your paper crafts projects!
Which of these paper layering techniques is your favorite?