Whether you are brand new to paper crafts or it's a hobby you have had for years, there are so many items around your house that can do "double duty" in your stash of paper crafts tools! I have many things I reach for on a daily basis that I've found around my house, and now they stay on (or in) my desk as they are perfect for all the cardmaking I do. I've even been able to "rescue" some things that would get tossed out (or passed on to someone else) because it's no longer needed or used, but ends up making a great tool in the craft room!
Baby wipes
I use baby wipes on a daily basis. They are fabulous for cleaning my stamps. I also use them to wipe off any ink, stray glitter, embossing powders, etc., that end up on my craft mat after making several cards. I buy them in bulk and had an extra wipes container that was collecting dust that now stays on my desk. They're also great to wipe my hands off with as I tend to get pretty inky when I'm crafting!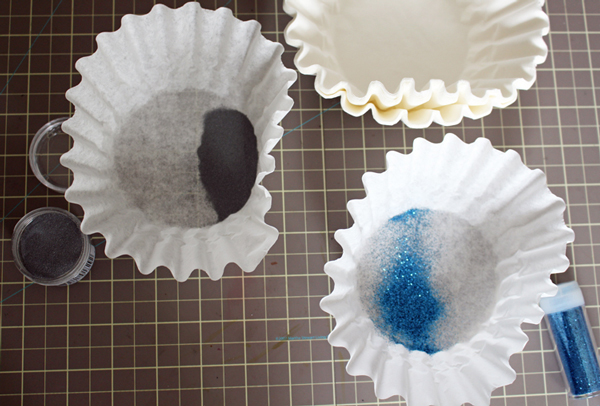 Coffee filters
These are a workhorse in my paper crafts tools arsenal! I use them to catch glitters and embossing powders and can then funnel the powders back into their containers when I'm done. I'll use one filter over and over but always keep filters separate between glitter and embossing powder so as not to contaminate the containers with stray bits! I've also found that they work so much better than the plastic funnel trays on the market as the filters don't develop any static cling and I can always funnel the contents back into the containers with ease. I've had the same package of filters for years and years now and have yet to use up even half of them. It's a nice bonus that they're biodegradable as well!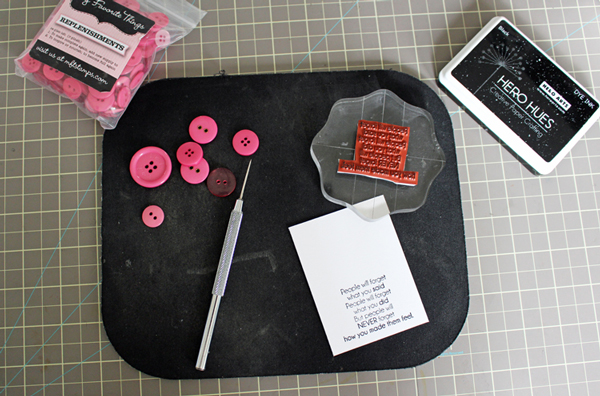 Mouse pad
My old computer's mouse pad has had a place on my desk for several years now. (Forgive the stains! It's well-loved.) I use it when I want to get a crisp image when stamping as it gives a bit of cushion behind the card stock and enables the stamp to press down evenly. It is also perfect for protecting my work surface when I piercing through card stock to make holes for buttons or other embellishments. If your mouse pad has a stiff cover on it either flip it over to use the bottom side of it or try peeling it off as you want the foam part to be exposed.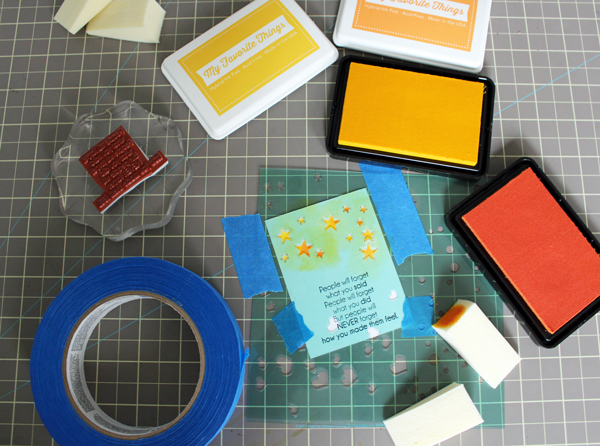 Painter's tape and makeup sponges
Two completely different items but when used together make great tools when paper crafting! Painter's tape is perfect for holding down card stock, stencils or any item that needs to be held in place temporarily while crafting. It's inexpensive and a roll will last a very long time. It comes off the card stock and stencils cleanly and won't tear either item, which is exactly what it's needed for.
Those good old wedge makeup sponges are great for sponging on inks and paints when crafting, and they're cheap so if you don't already have some (clean ones) in the bottom of your makeup bag, you can pick up a pack of them for only a couple dollars.
Use Scraps for Stunning Paper Crafts
Learn 6+ ways to transform leftover paper scraps into droolworthy projects.Get My FREE Guide»