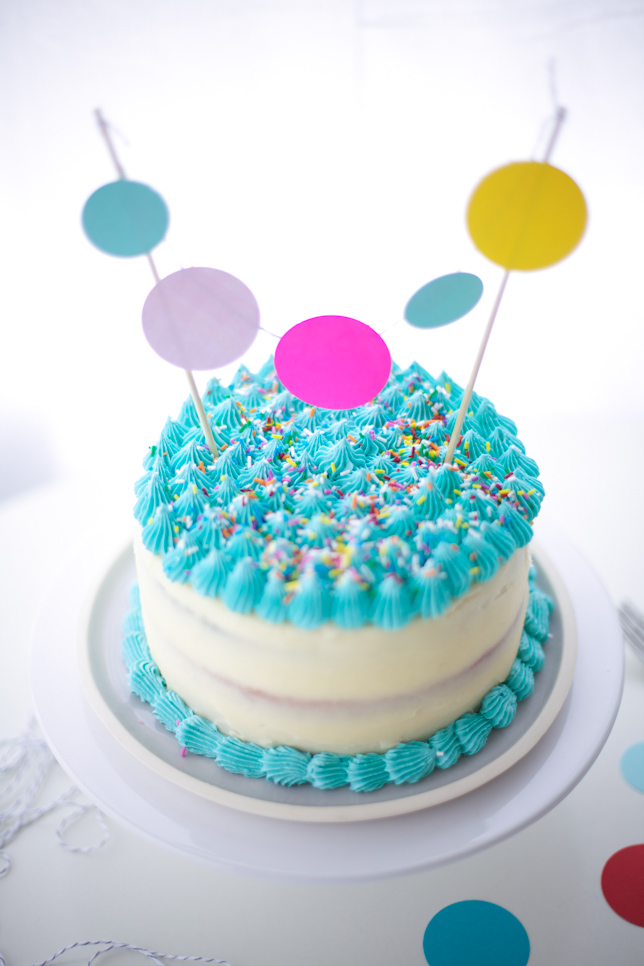 Gone are the days of crusted-over, royal-icing-piped plain white cakes. Cakes these days have a wide-open canvas and coming up with new ways to bring them to life is so much fun. Cake toppers are such a sweet way to take cakes over the top — and the ideas are endless!
Cake toppers range from fondant figurines, ornate gum paste flowers in a rainbow of colors, edible rice paper blooms to modeling chocolate madness! But the one trend I'm really loving? Mixing beautiful buttercream cake designs with pretty paper crafts garland to make fun and unique cake toppers, perfect for all occasions.
For a sweetly modern and eye-catching cake topper, try making this lovely rainbow paper cake garland!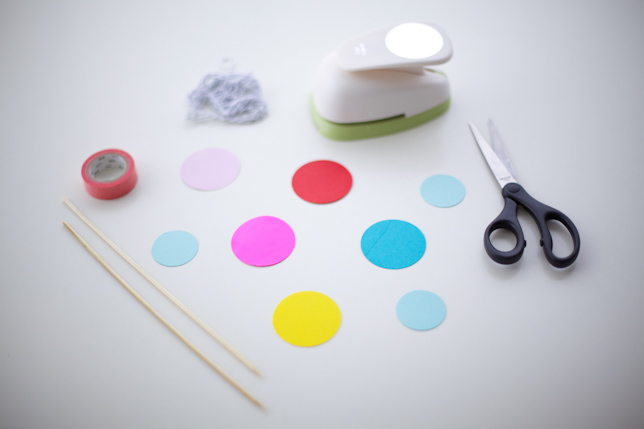 To make this paper cake garland, you will need:
Paper craft paper in a myriad of colors (or, get your recycling cap on and look to colorful card envelopes or even postcard junk mail!)
Circle craft punch in one or two sizes (I used a 2 inch and 1 inch circle craft punch)
Two wooden BBQ skewers
Baker's twine in a cute color
Scissors
Tape (I used red and white striped washi tape but clear Scotch tape will do just fine!)
Step one:
Tie your baker's twine around one of the wooden skewers.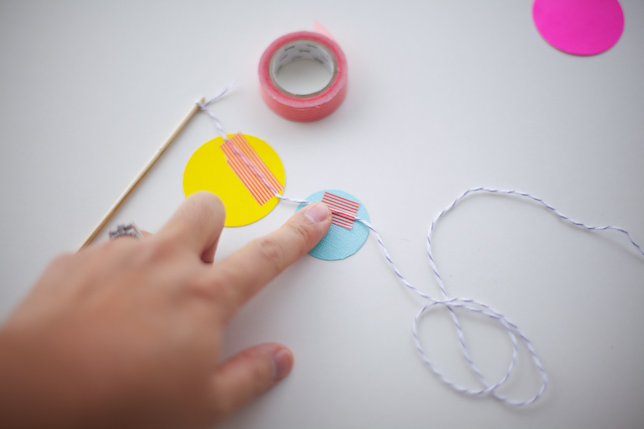 Step two:
Adhere your punched-out craft paper circles to the baker's twine with a simple piece of tape. Note: Tape the twine to the upper third of the craft circle so the circles hang down nicely and don't flip over.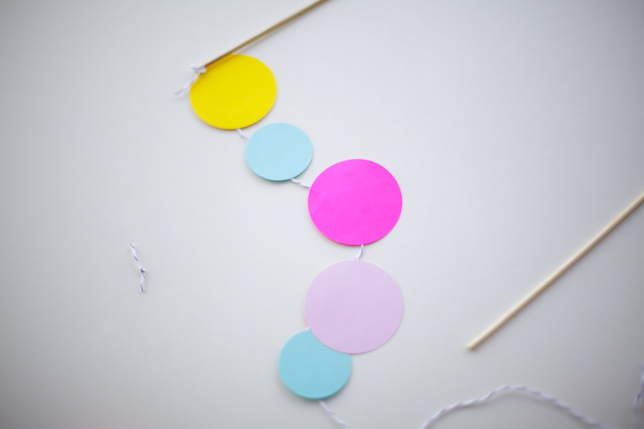 Step three:
Continue taping your circles in a pattern that appeals to your eye! I liked mixing up the circle sizes and colors while sticking to a special color palette I knew would match the final cake I was using.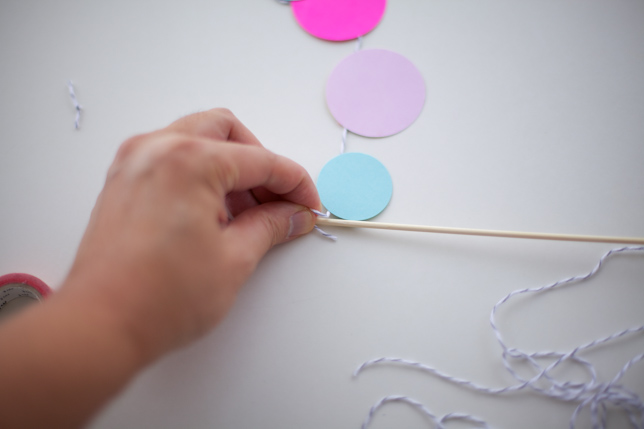 Step four:
Once you've taped all your paper circles to the baker's twine, simply snip off the twine and tie it to the second wooden skewer.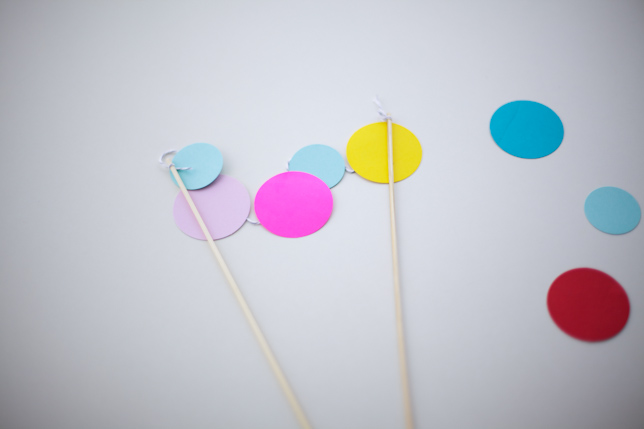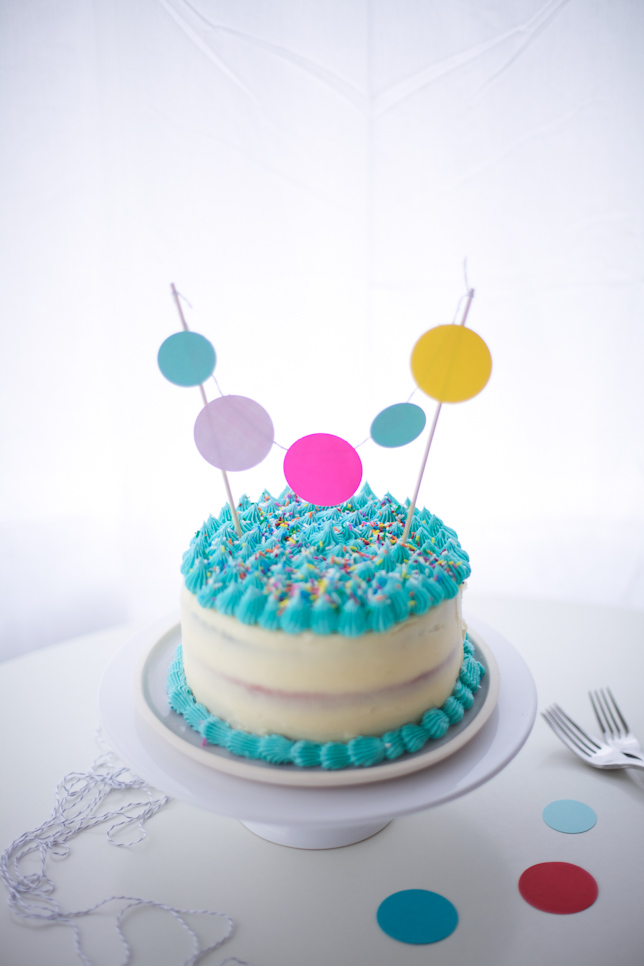 Step five:
Place your newly created and super cute paper cake topper into your cake! See how extra cute it makes a cake? Hooray!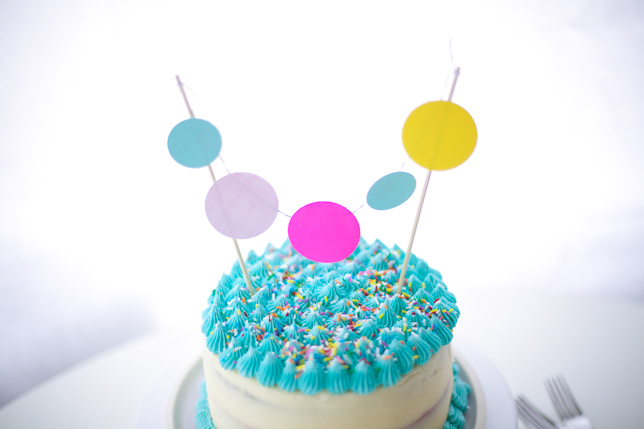 Ready for more fun paper cake toppers?
We've got inspiration right here. Check out these adorable paper cake DIY ideas for your next paper + cake design!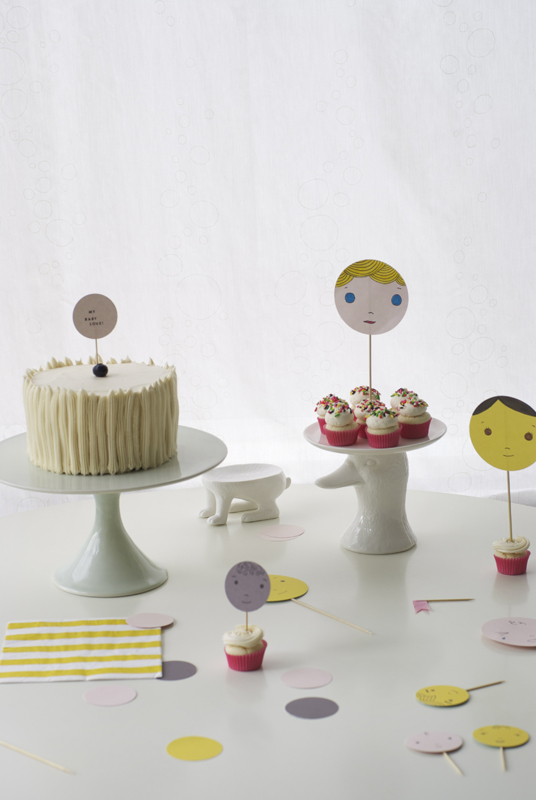 Baby face cake toppers via Coco Cake Land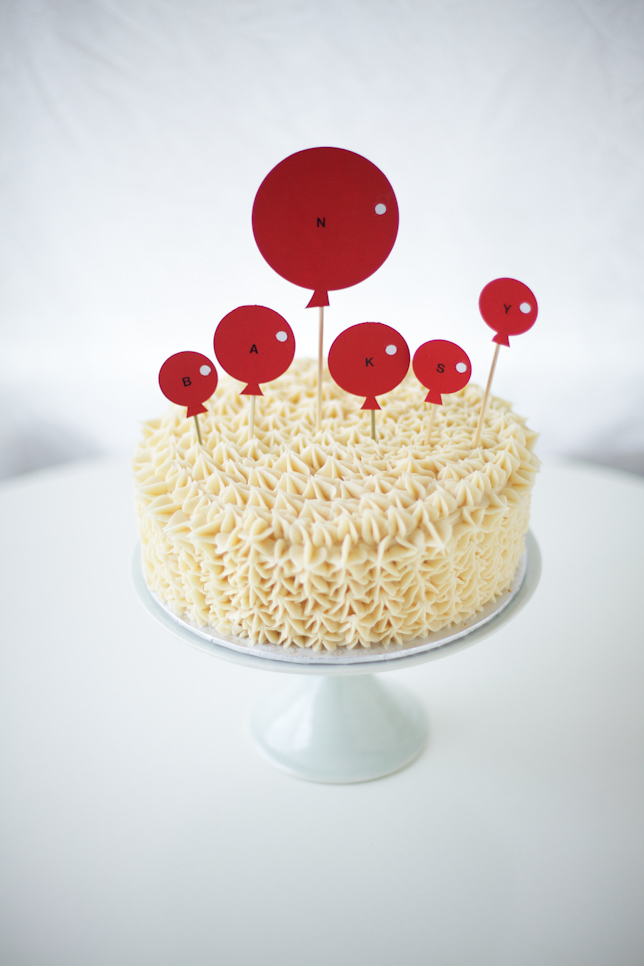 Cute red balloon with letters cake topper DIY by Coco Cake Land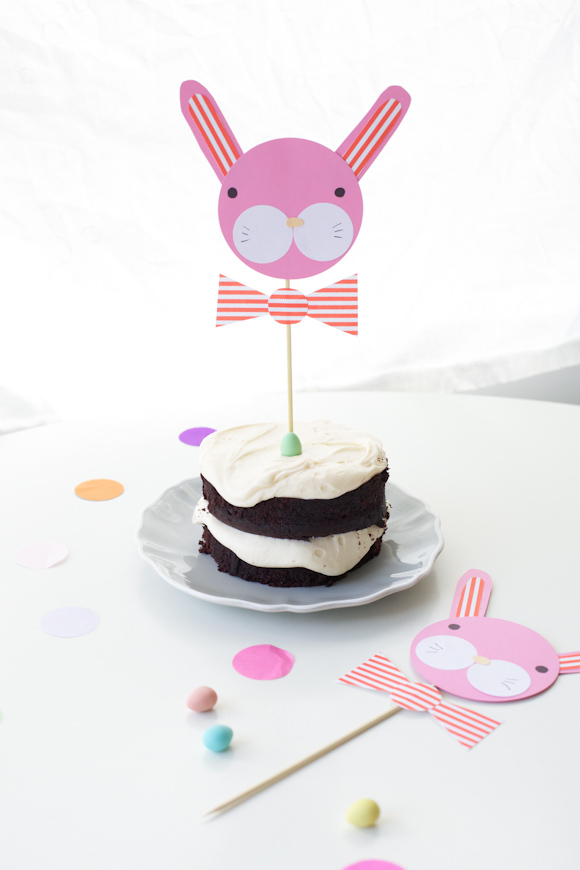 Bunny bow tie cake toppers via Coco Cake Land