[two_third_last]

Tell your yarn stash that there's a new palette in town! The fall 2015 Pantone Fashion Color Report has spoken, and it's all about earthy, nature-inspired colors, which you're probably already using in your knitting.

I'm not crazy about following trends, but when it involves knitting, crocheting and yarn, I'm happy to oblige. As with anything else, from techniques to yarn weights, we sometimes get caught up in using the same thing over and over. The Color Report is our chance to bring something new into our knitting!
In the spirit of trying something new, we've matched some of Bluprint's coziest yarns to the colors of the Pantone Fashion Color Report.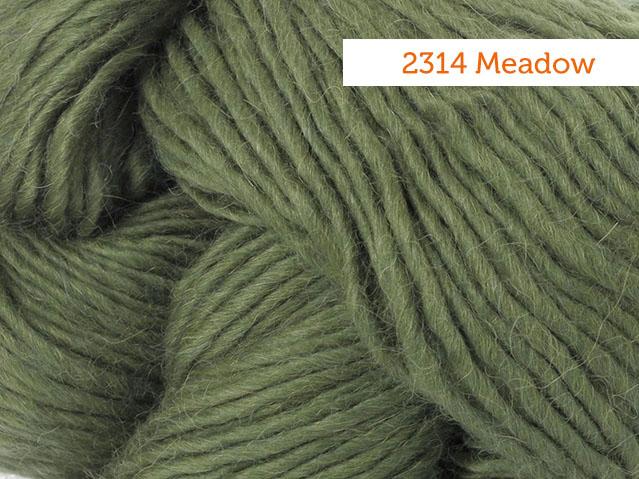 PANTONE 17-0627 Dried Herb
Pantone is quick to point out that this olive shade of green is most famous for military or safari. But Pantone is putting a different spin on the color, making it one of the most earthy shades in their fall palette. This Cascade Highland Duo color evokes that same olive green hue, and its blend of baby alpaca and merino wool make it ideal for lots of accessories and garments.
Get the Cascade Highland Duo Yarn in Meadow here.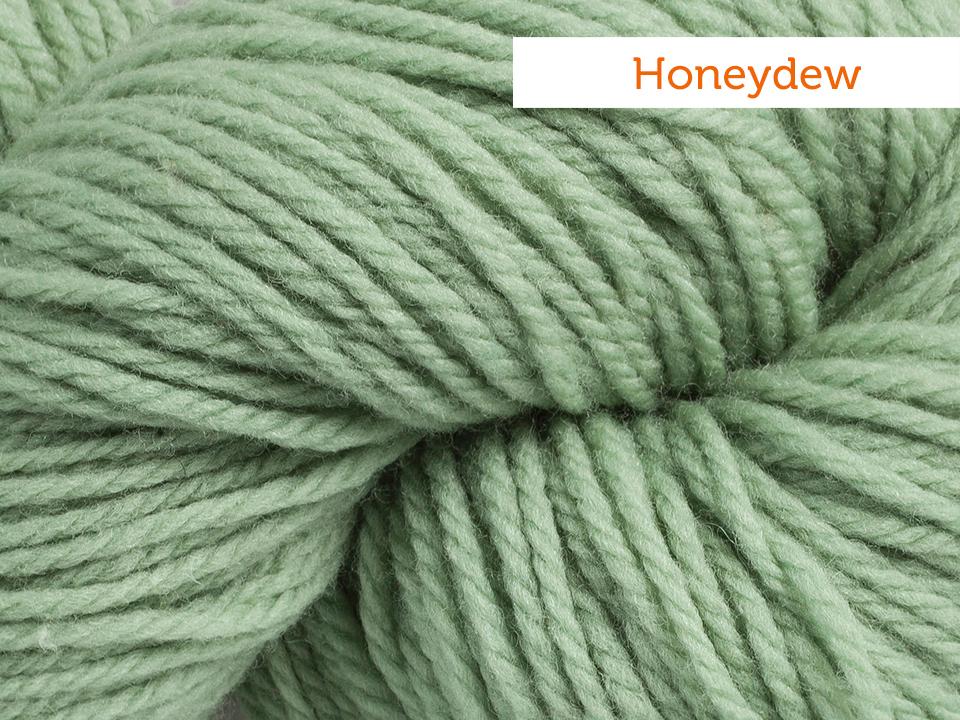 PANTONE 16-0110 Desert Sage
Keeping with their theme of natural-inspired colors, this sage is used in the fall color report as a neutral. Pantone encourages using it alone, too, and this 100% worsted-weight wool is similar in its greenish grey color.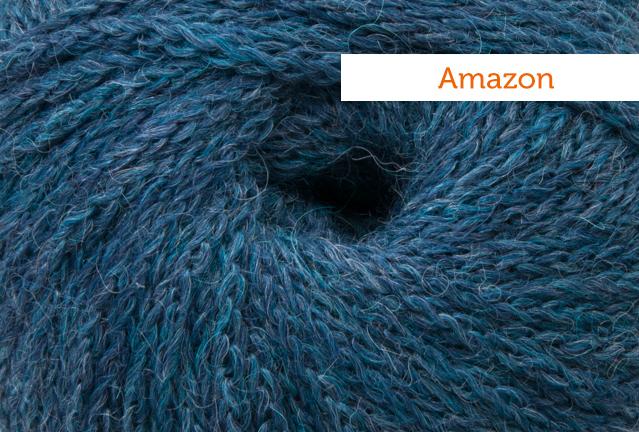 PANTONE 18-4214 Stormy Weather
I'm crazy about the chains that make up this soft Rowan yarn. The Amazon shade, like Pantone's blue-gray Stormy Weather, reminds me of the sky during a thunderstorm.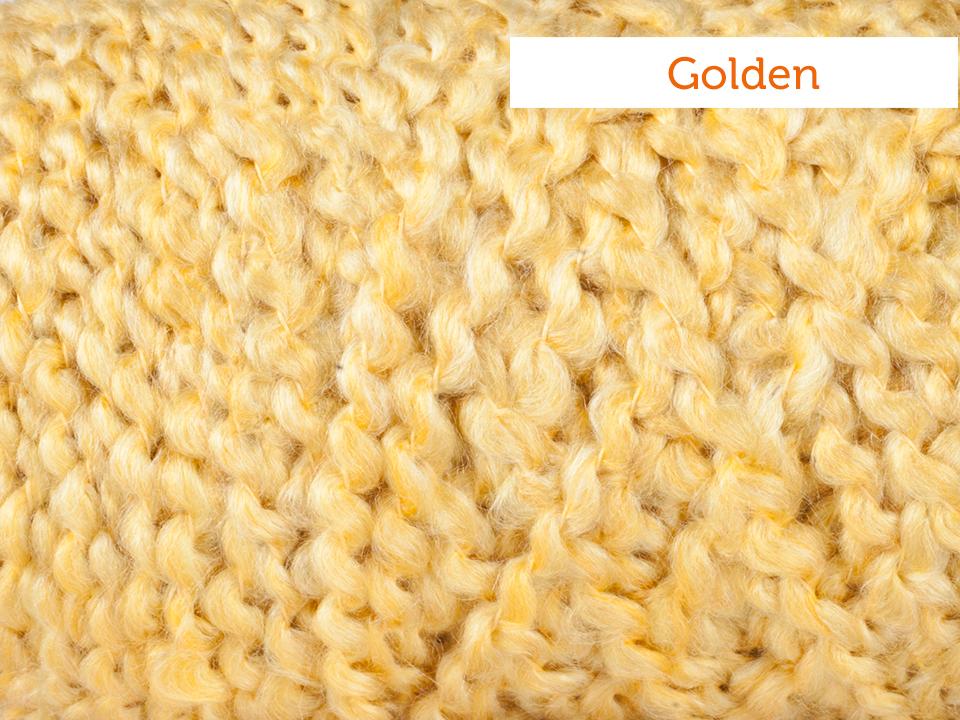 PANTONE 16-1144 Oak Buff
Keeping with their earth theme, Pantone describes this shade as the sun after a storm. I like the idea of pairing this with the Stormy Weather counterpart above for a cool two-toned accessory.
Get the Lion Brand Homespun Yarn in Golden here.

PANTONE 18-1438 Marsala
Marsala is the star of the palette, since Pantone deemed it 2015's Color of the Year. It's so popular that we devoted an entire post to several yarns that look similar to this hue, including this Plymouth Grande Glow in Red.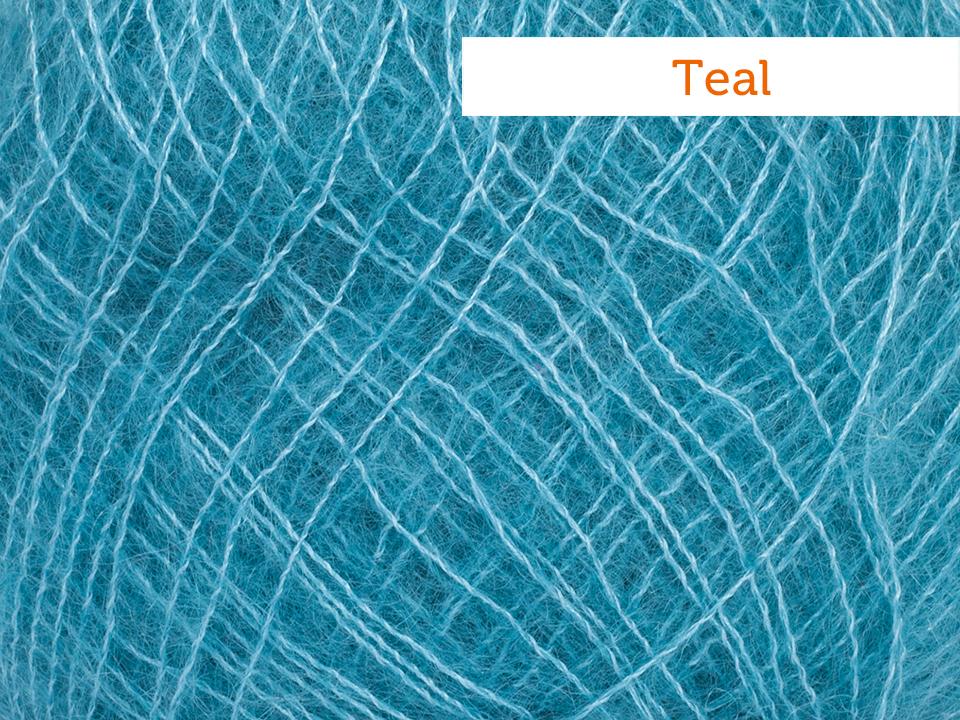 PANTONE 18-4726 Biscay Bay
One of the brighter colors in the fall Pantone report, this cool teal was included in the palette to be reminiscent of tropical settings. This kid mohair would look great knit up as an accessory, or just stranded with another yarn to add a touch of bright color.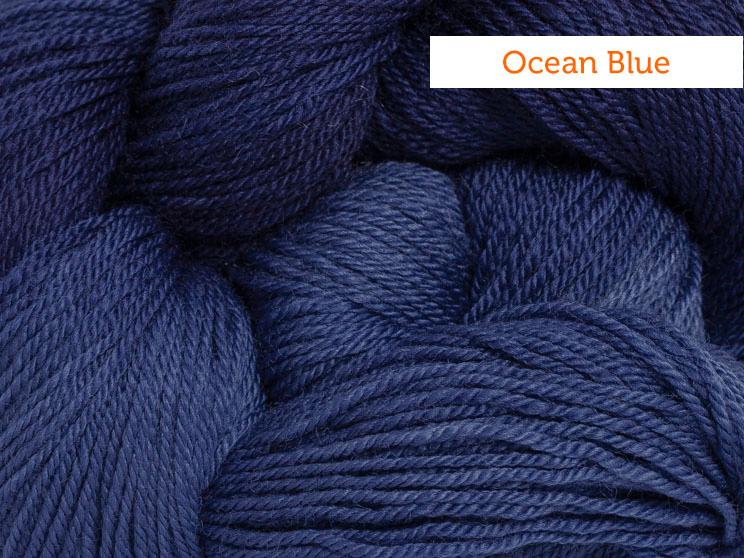 PANTONE 19-4326 Reflecting Pond
A cooling blue is a great addition to your yarn because it can be paired with lots of different colors. What's special about this particular Artyarns Ocean Blue is that it's available exclusively at Bluprint. Grab it up today and start dreaming of the projects you'll knit!
Get the Artyarns Milano Yarn in Ocean Blue here.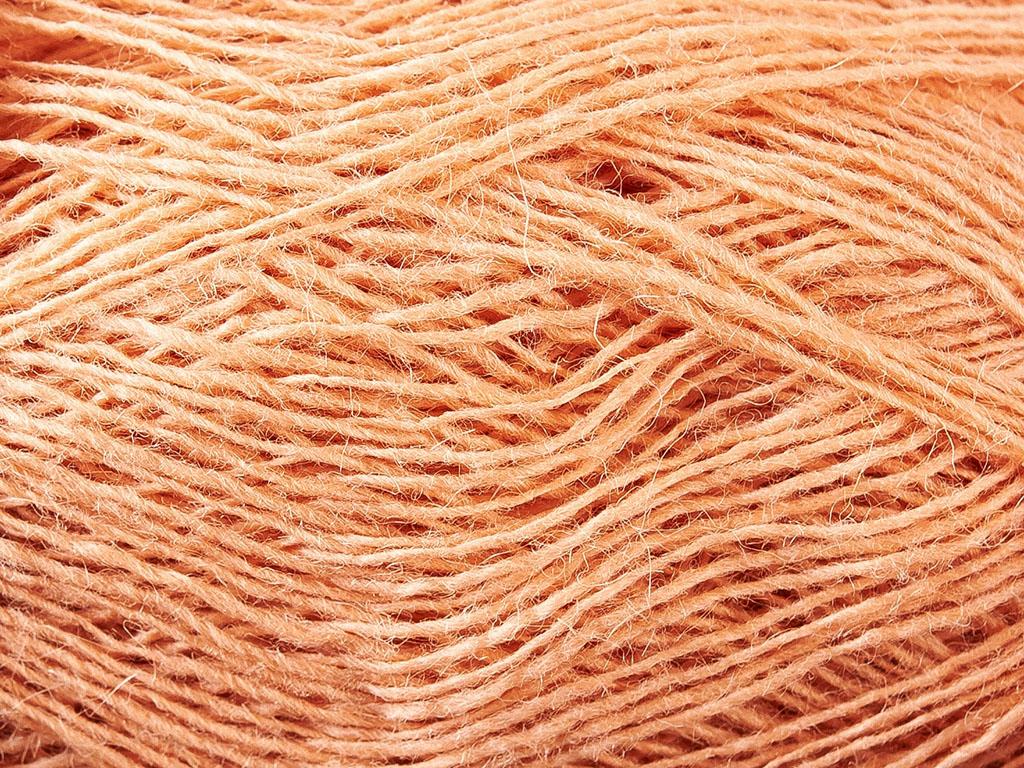 PANTONE 15-1340 Cadmium Orange
Pantone describes this color as "striking enough to stand on its own or act as a bold contrast." We all need that kind of versatility in our yarn palettes! This peach Lopi yarn is a fingering-weight wool that would look fantastic as a shawl or maybe even a warm pair of socks.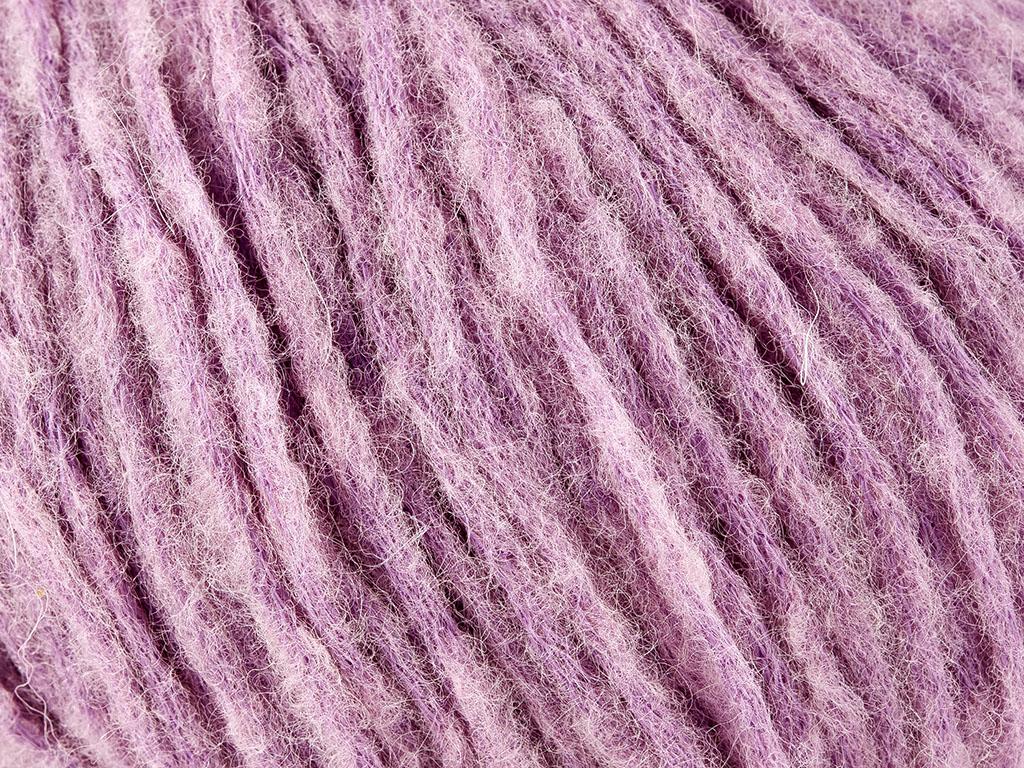 PANTONE 16-2215 Cashmere Rose
This is one of the more gentle shades in the collection, making it perfect for special occasions. If you're in a hurry to whip up your Pantone-inspired project, this yarn is ideal; its bulky weight means that it will fly off your needles.
Get the Schachenmayr Apiretto Yarn in Lilac here.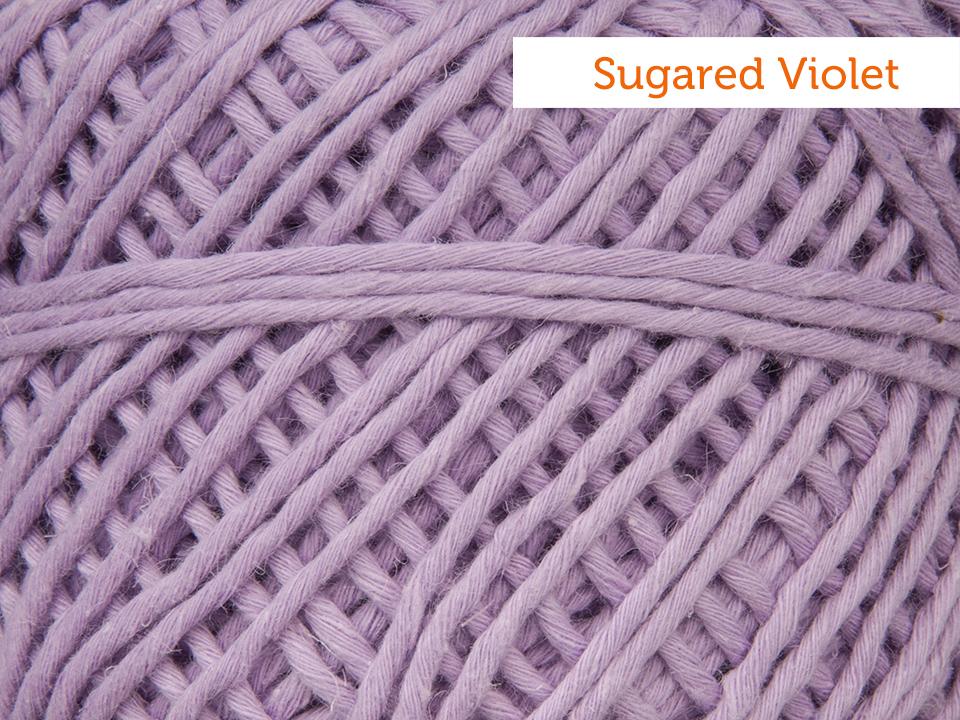 PANTONE 17-3628 Amethyst Orchid
If you followed the Pantone Color Report last year, this color might look similar to last year's 2014 color of the year: Radiant Orchid. Pantone gave this fall's Amethyst Orchid the title of "jewel in the crown" and encourages us to use it for more bold projects. What better place to go bold than with accessories? I love this Martha Stewart yarn for its cotton and hemp blend. It's durable enough for all kinds of projects from tote to blankets and rugs.
What colors are you planning to experiment with this year?